Advice and Ideas for Creating a Home Office 
Advice and Ideas for Creating a Home Office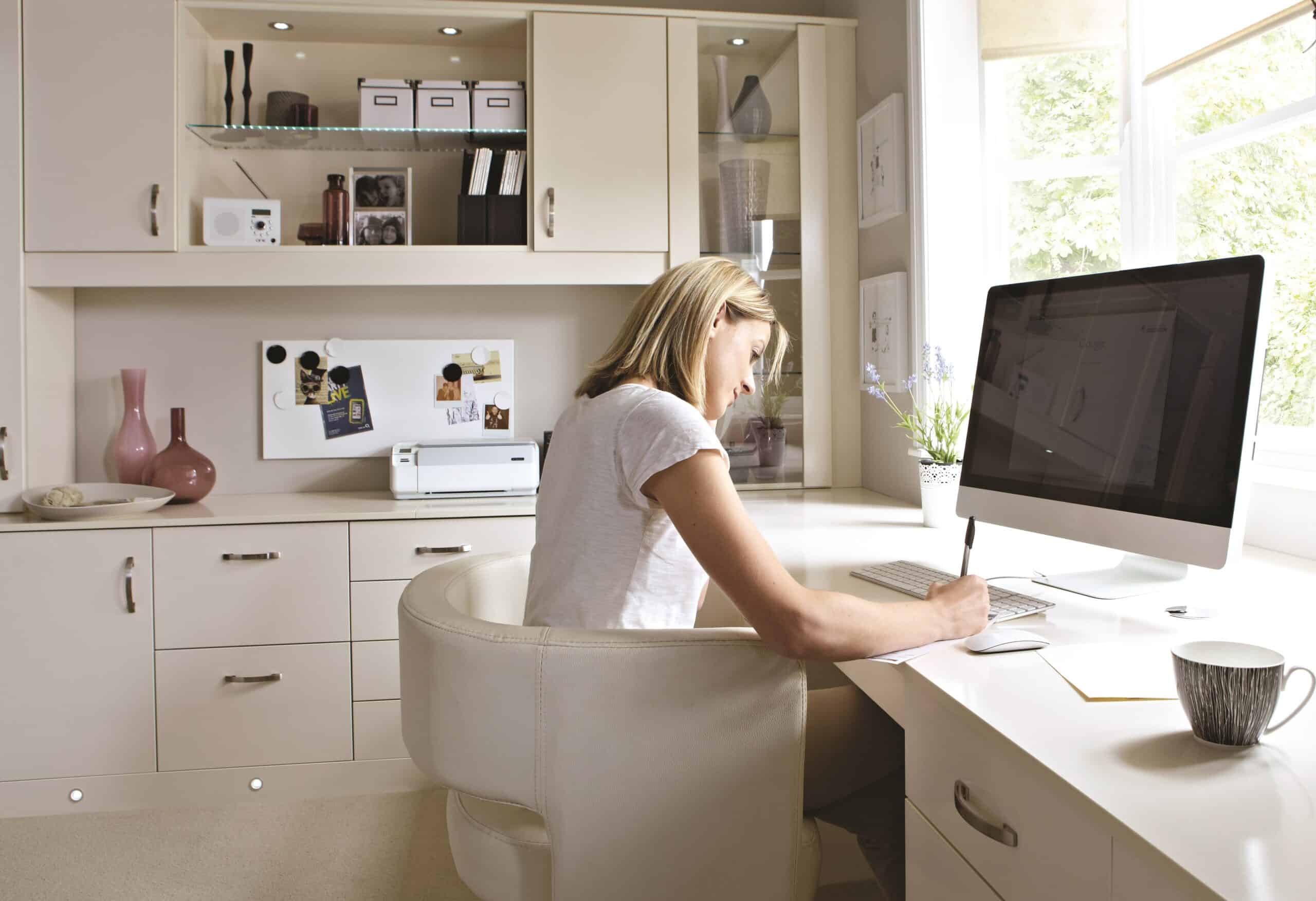 Home offices have always been part of what we offer here at My Fitted Bedroom as many customers want to convert spare bedrooms into space-efficient home offices with fitted furniture; moreover, many want spare rooms to offer dual-purpose – for use as both an office area and guest bedroom.
We've put together ideas from our experienced team on creating a home office with tips and advice on the kind of furniture to choose through to accessories. We hope you find these tips on creating a gorgeous office space at home useful.
Why invest in fitted furniture? We asked our head of design Megan to explain:  
People like fitted furniture for home offices because it can look neater than freestanding desks and shelves. People can hide everything away and keep the room neat and tidy.
Creating bespoke designs also makes the most of all of the space, with clever solutions built around corners and internal storage built in for efficient working.
Internal storage is built into the units, so the space is hugely practical and is designed exactly around how people want to use the area. This is home office has been created using My Fitted Bedroom's Cassia range, which offers a wide choice of design options perfect for creating a look just like this.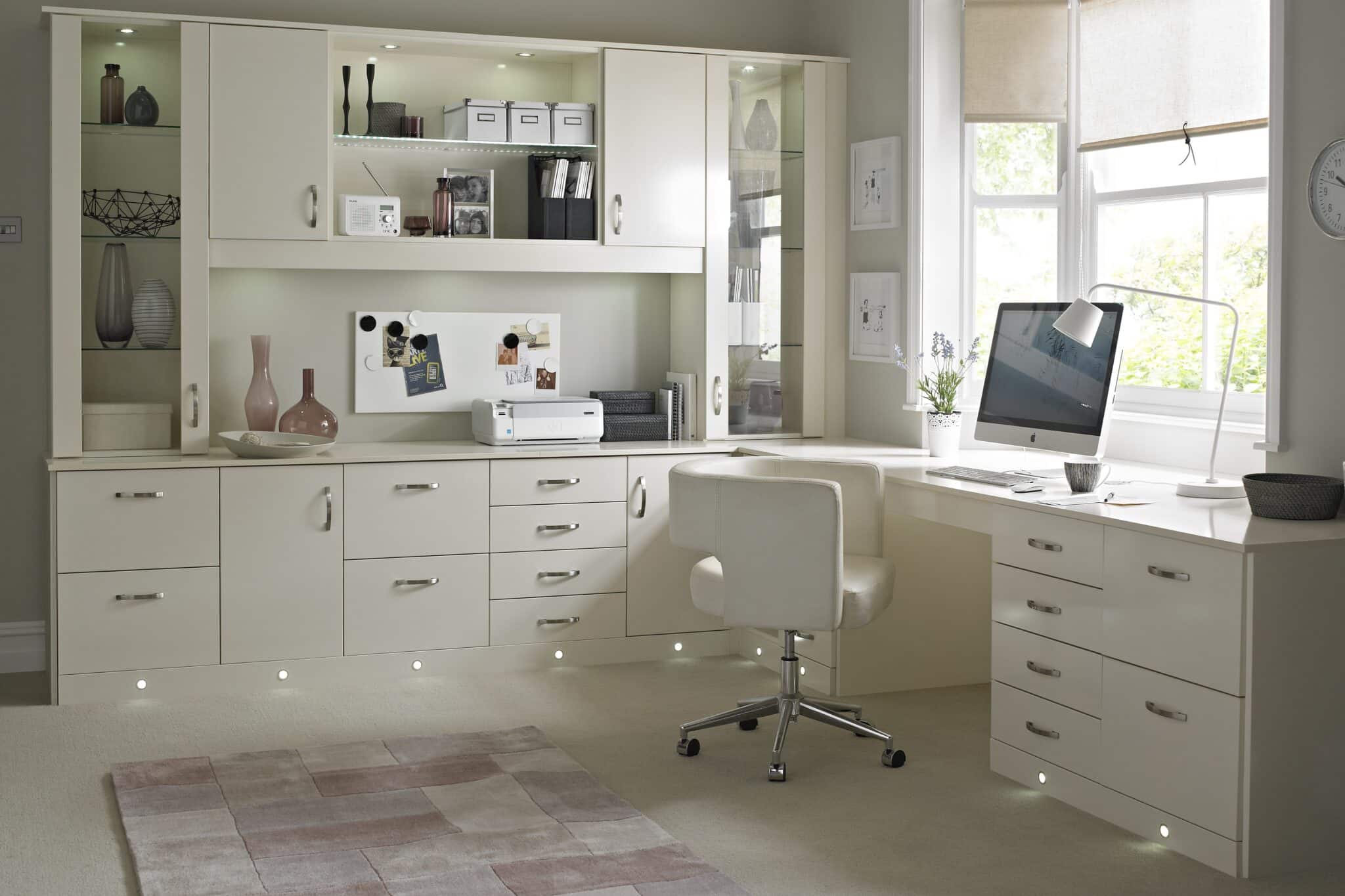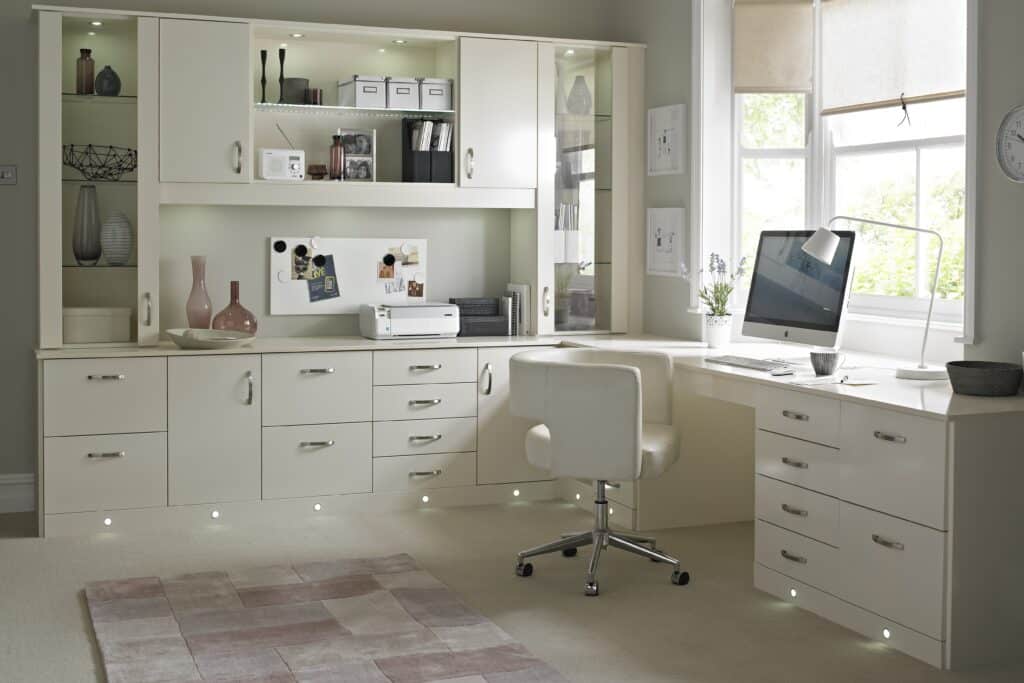 What is the best way to create an office space if I need to still use the room as a guest bedroom?
Even just converting one corner or under window space into a workable desk space can make a guest room ideal for home working. A good idea is to take storage up to the height of the room and incorporate open shelving for ornaments and personal belongings.
Items such as screens and printers can easily be moved which turns the desk space into a dressing table for guests. Just add a mirror where the computer screen was positioned. Another top tip is to keep the office clutter free and behind doors or in cupboards as this way it can easily offer dual purpose.
Wood-effect Home Office fitted furniture is also a popular choice. We have a range of finishes from beech to walnut.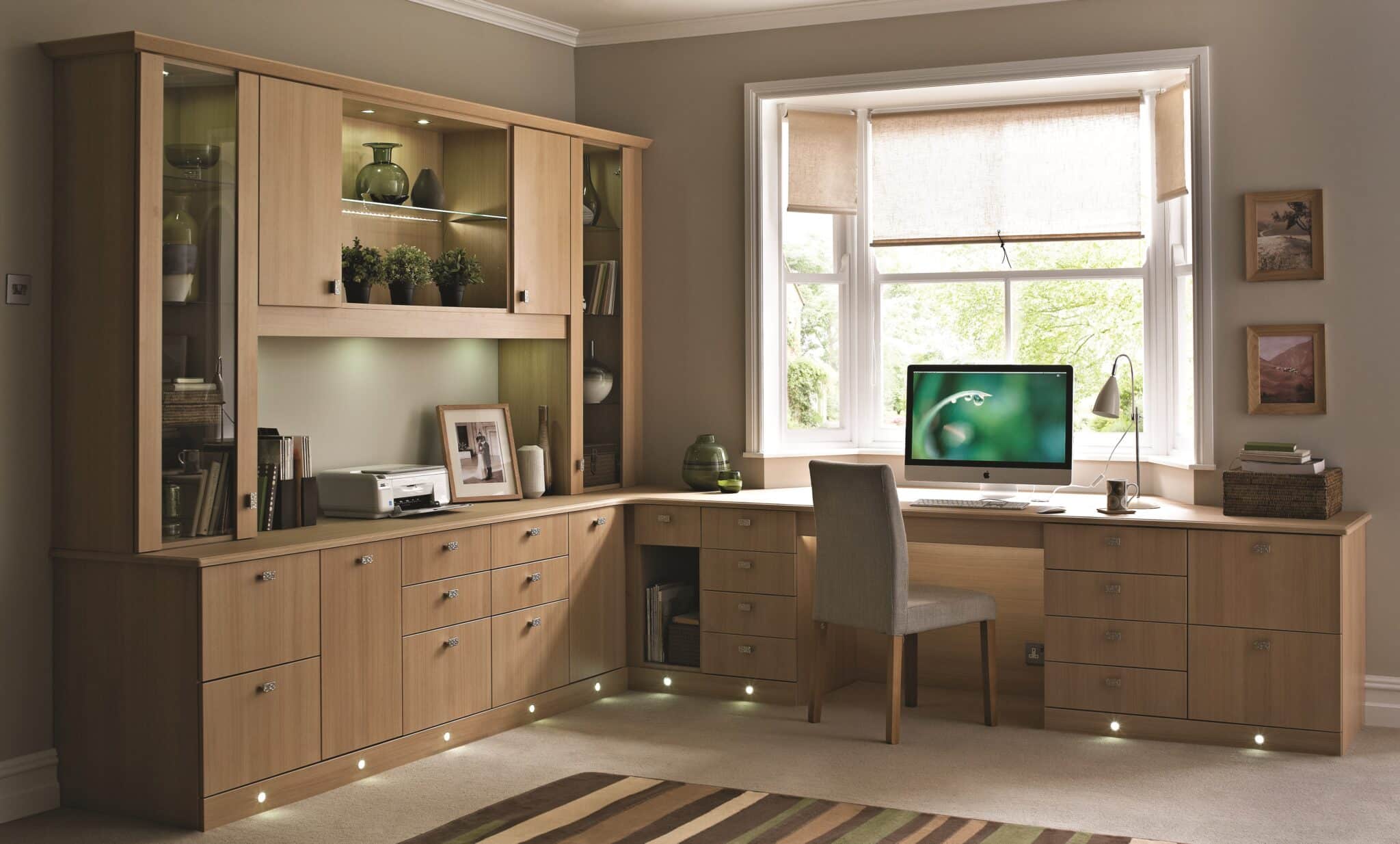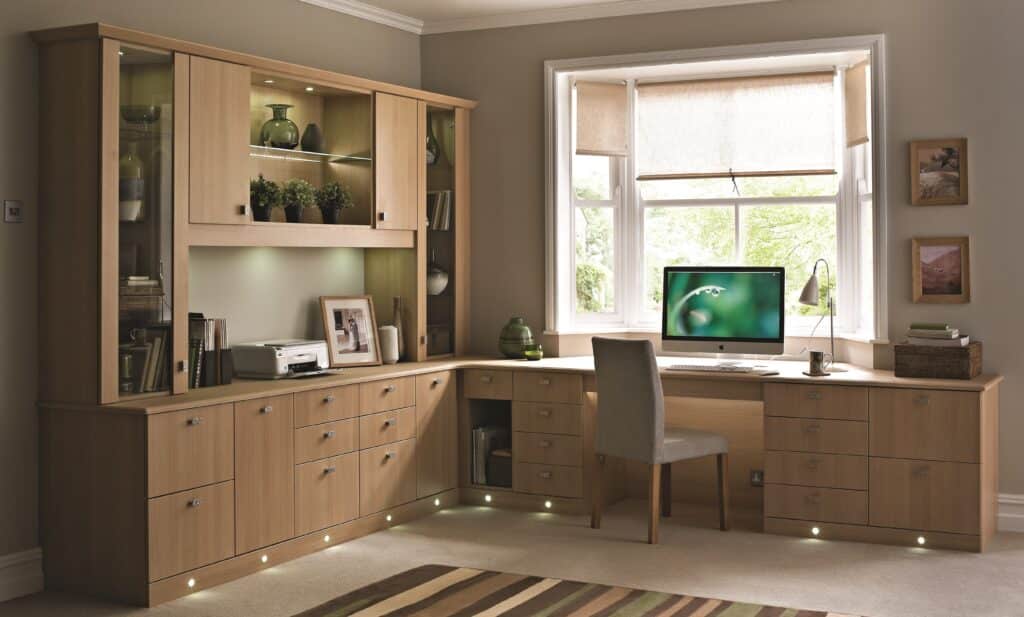 Should I add an office chair or bedroom chair?
This really depends on how long per day you use the home office. Office chairs tend to be better for posture and are designed for long-term use, but there are some gorgeous options for having the best of both worlds when it comes to comfort and style. Dining chairs – either modern or more traditional in style – look great and can always be used as at a dining table for extra guest settings.
What are other essential items in a home office?
Blinds are pretty essential for home offices to provide shade and climate control. They're also a good idea for added privacy and security if windows face out on to a road.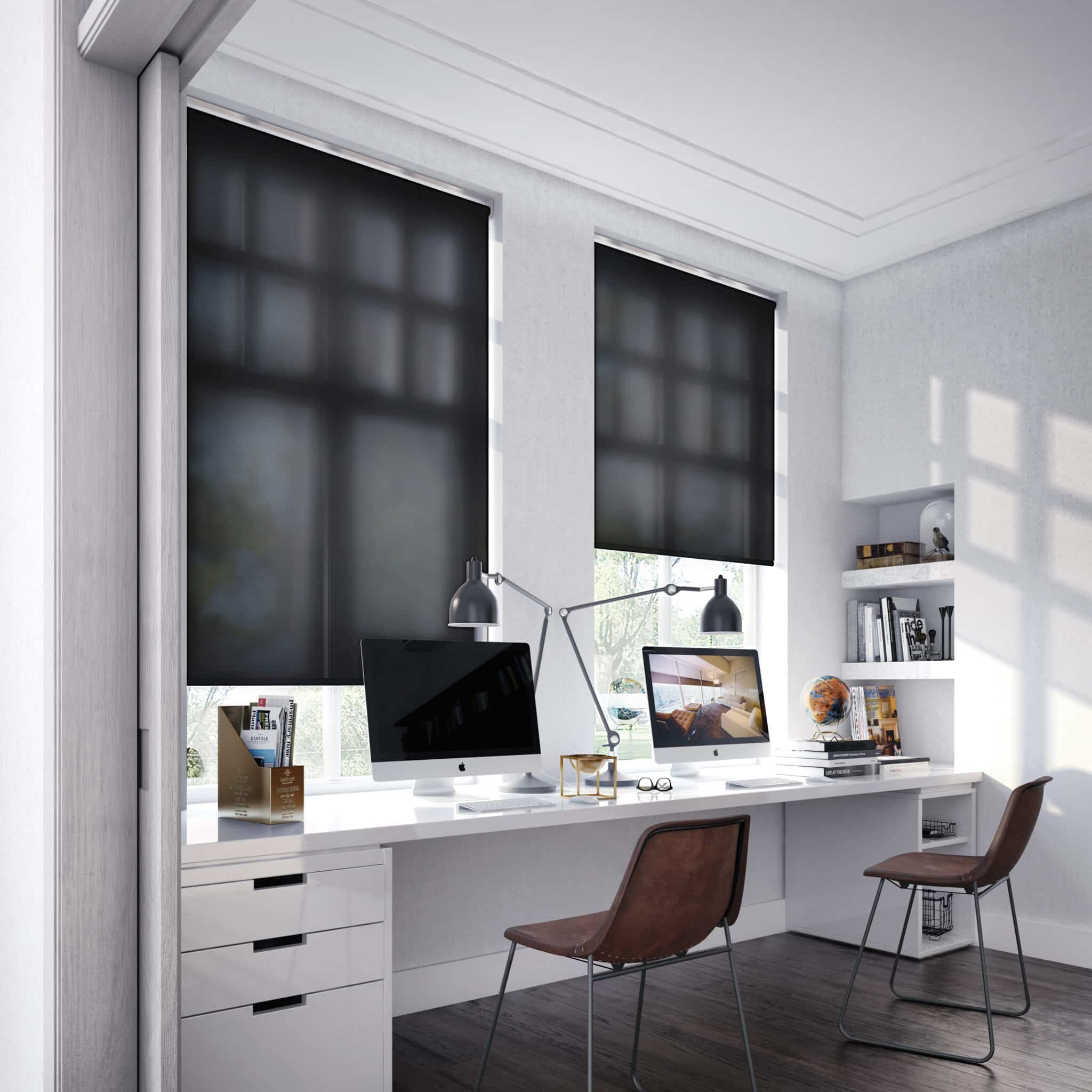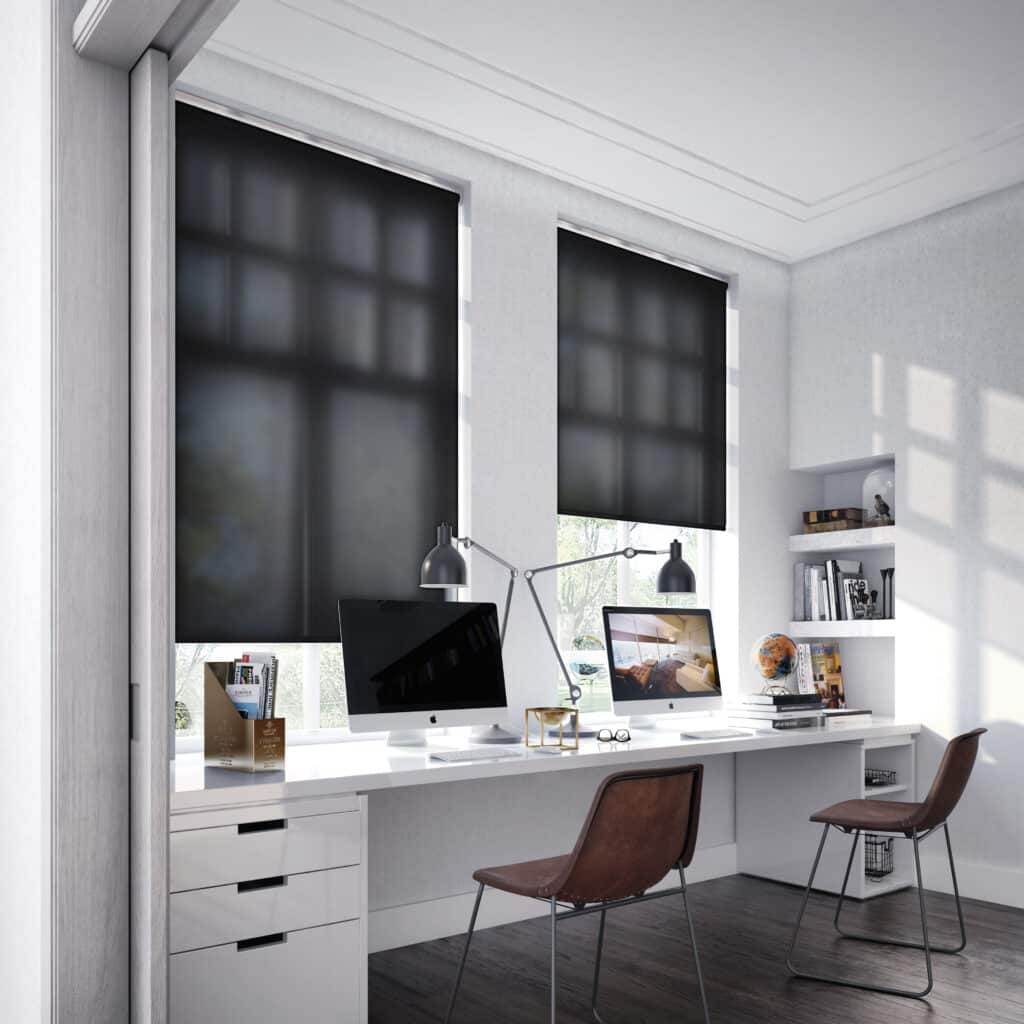 A desk lamp is a great way to focus light where you need it the most and having lots of plants, especially succulents, are great for overall wellbeing when working in a home office.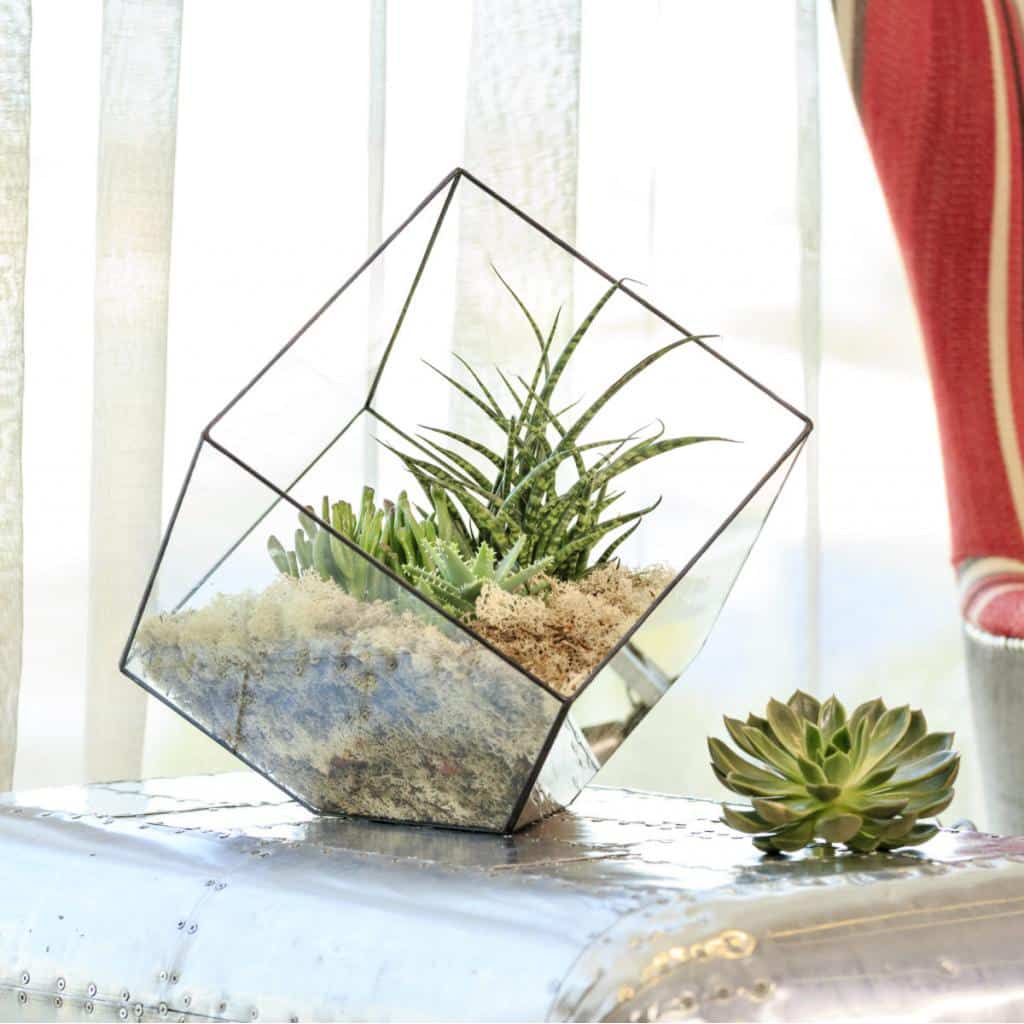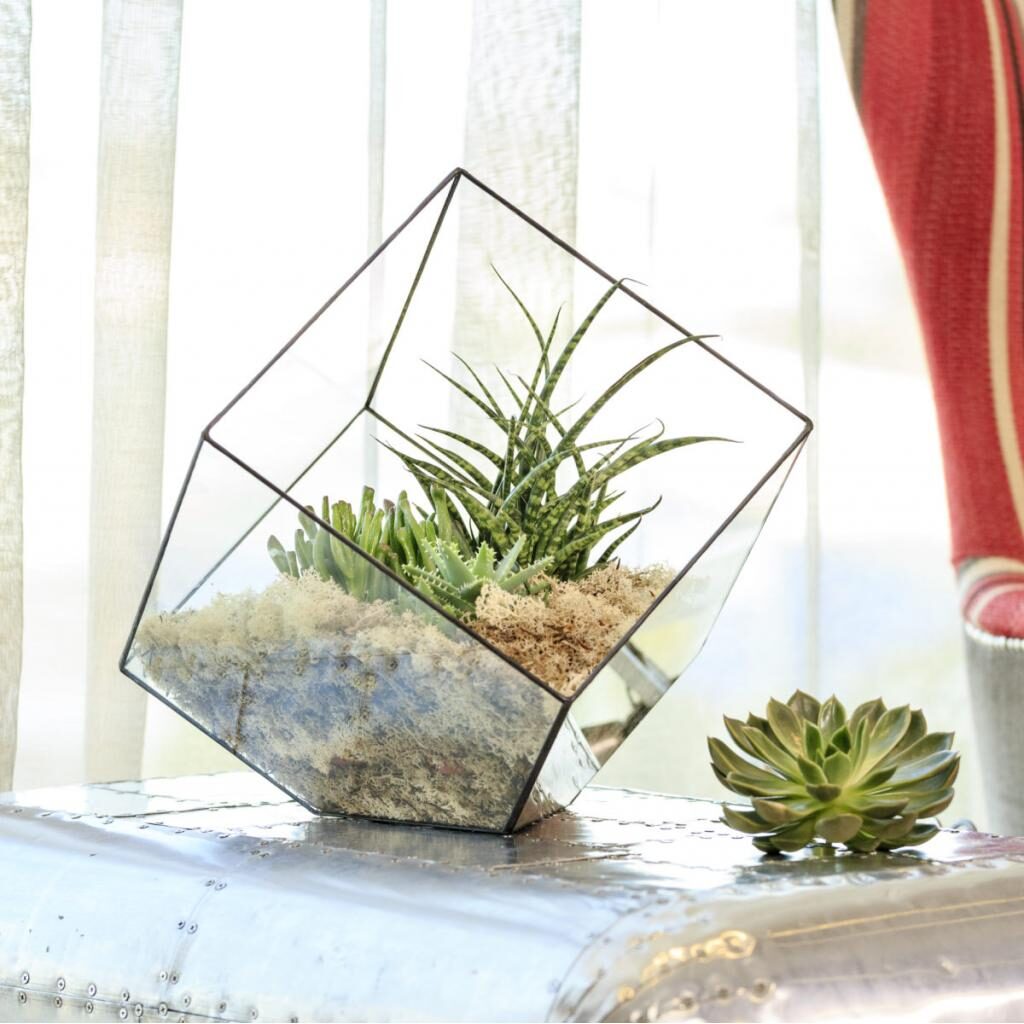 A ready made display, like this Urban Botanist Cube Terrarium display is the 'in thing' at the moment for offices and homes.
Fill your workspace with things that make you comfortable and help with work; even a candle or diffuser to enhance your mood. Have a speaker on hand for listening to the radio or music while working – an Alexa is a great idea as you can ask work-related questions at the same time!
Artwork and photo galleries provide an ideal finishing touch to a home office. Introduce a colour theme using colours for concentration. Gentle shades of green and blue both help concentration, memory and emotional tranquillity. Strong blues help to stimulate clear thought and light soft blues will calm the mind. Blue is motivational which boosts creativity. Green is the colour of balance and harmony and can, therefore, be helpful in times of stress.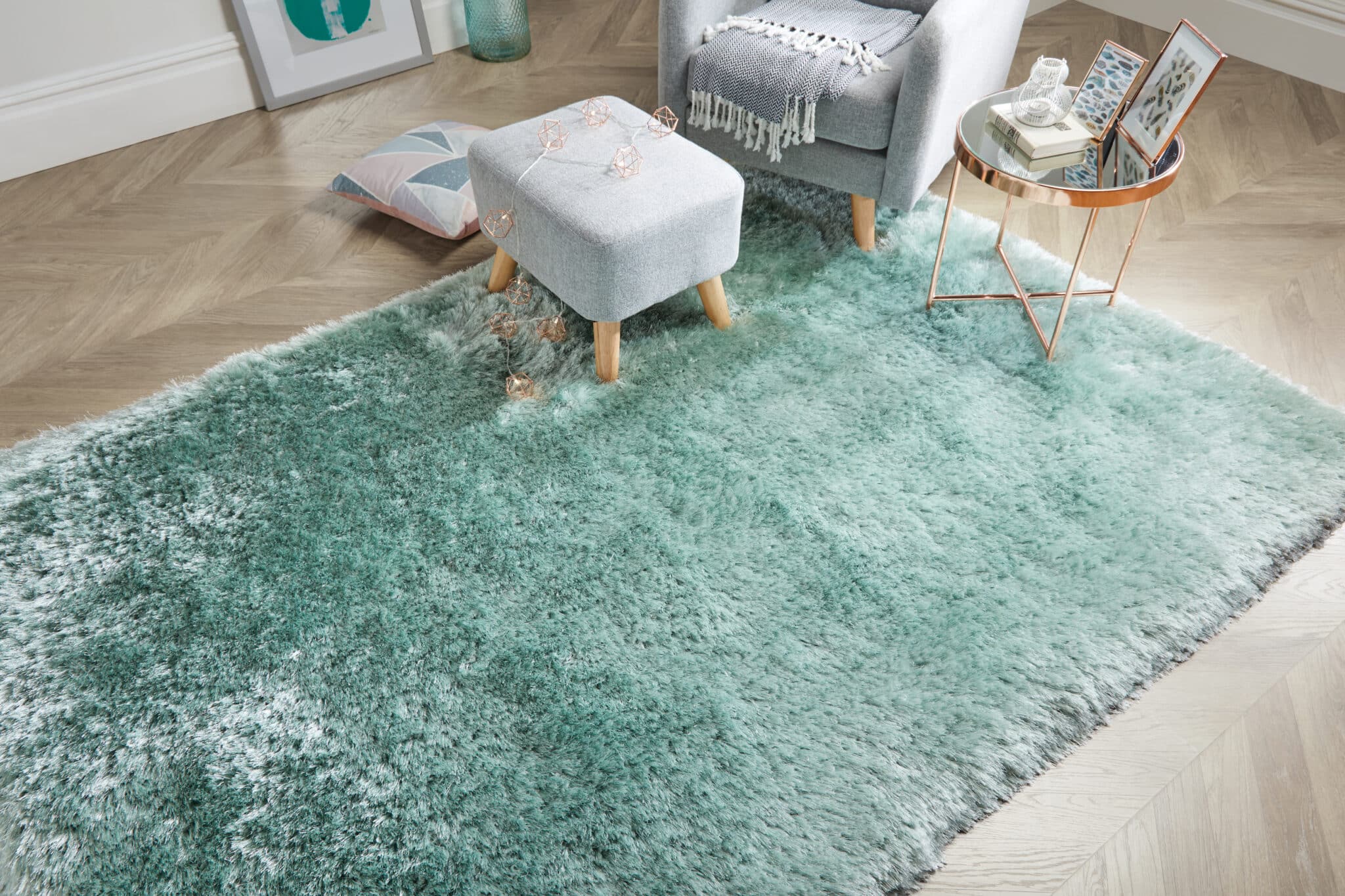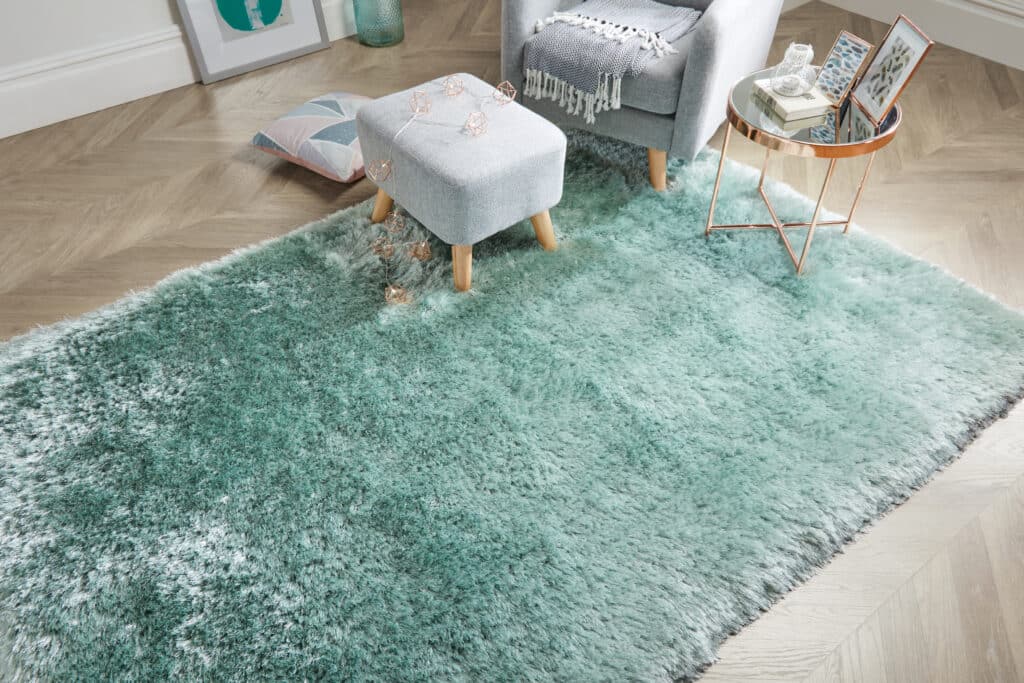 If the square footage of a room allows, create a break out space and have a comfy 'time out' chair. Take over a cuppa and step away from your screen for a while. A rug is an ideal way to create a 'zoned' area.
What if I'm using a non-conventional space to try and work from?
Because our designers have many years of experience in making the most of so many different types of spaces, even the most awkward shaped rooms can be fitted with clever furniture designs. Sloping roofs in loft conversions? No problem – we just work it into the layout and design.
For more inspiration for home office looks head over to our Pinterest channel. https://www.pinterest.co.uk/myfittedbedroom/boards/