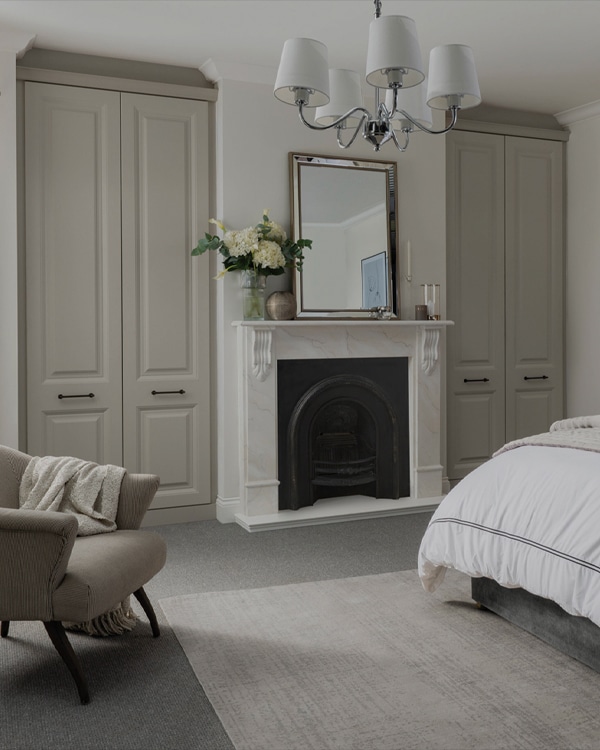 Traditional wardrobes
Comfort in classics
A must for those of you who love to be surrounded with looks of elegance. Let our designers show you how to enhance a classical feel to any room by adding great warmth, character and charm.
Classic and elegant
Brings a quality finish to any room
Adds warmth and character
Maximise your space
What's on the inside really counts with a fitted wardrobe. Our expert team are able to work with you to plan ingenious internal storage solutions to organise your space exactly as you want it.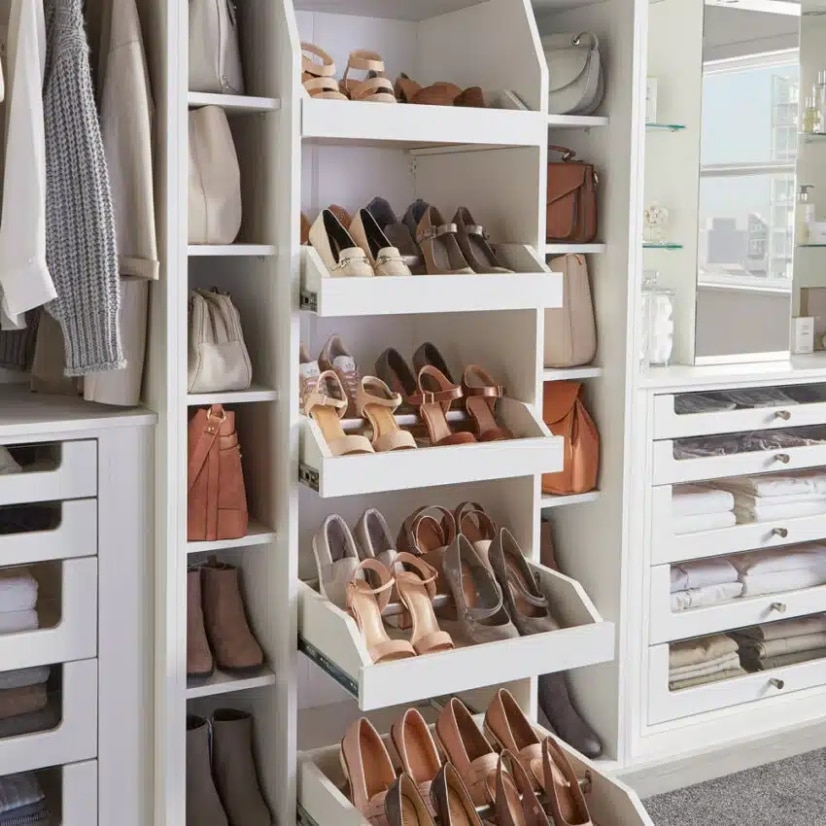 Fully customisable interiors
We can keep your prize possessions safe and sound, with everything stored neatly away.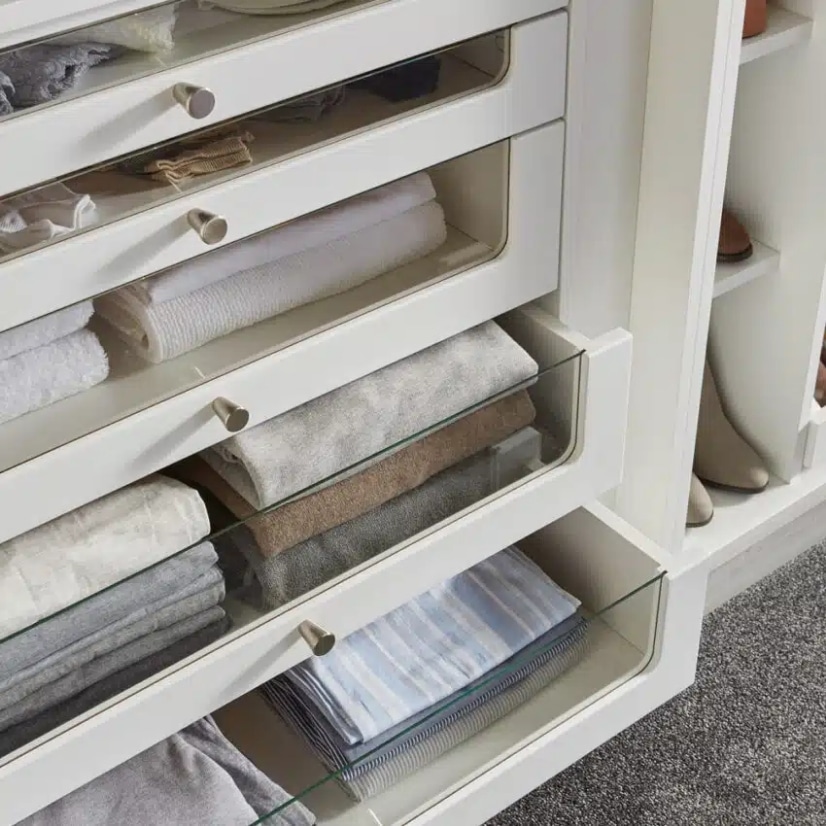 Soft glide drawers
Our smooth gliding drawers allow you to reach towards the back easily to access anything you may have placed there.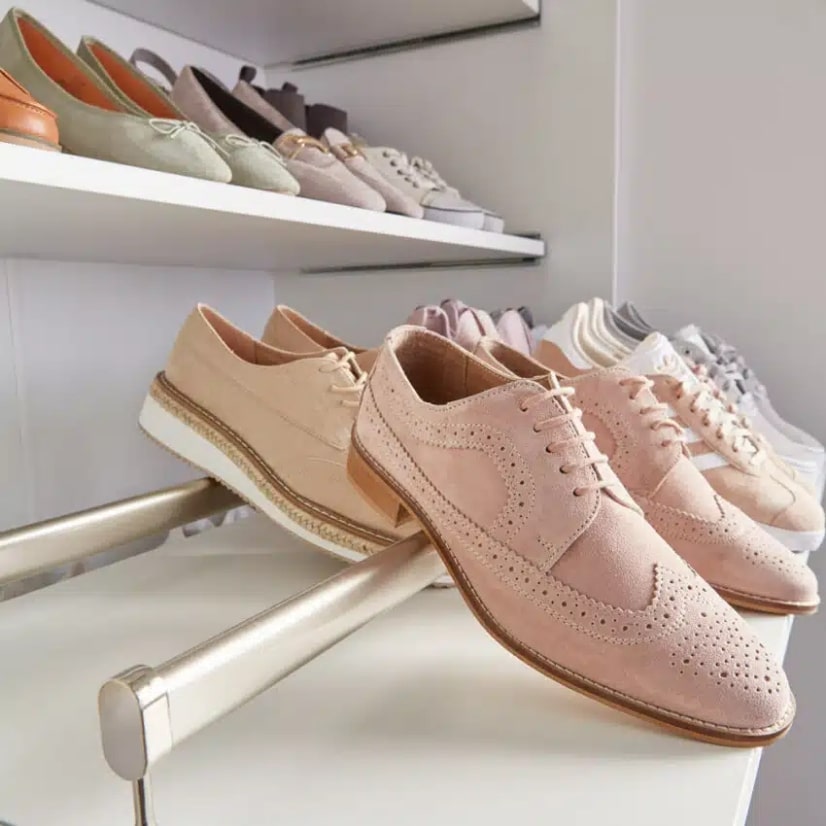 Bespoke shoe storage
There's no such thing as "too many shoes", that's why we are able to accommodate and answer this problem with ease.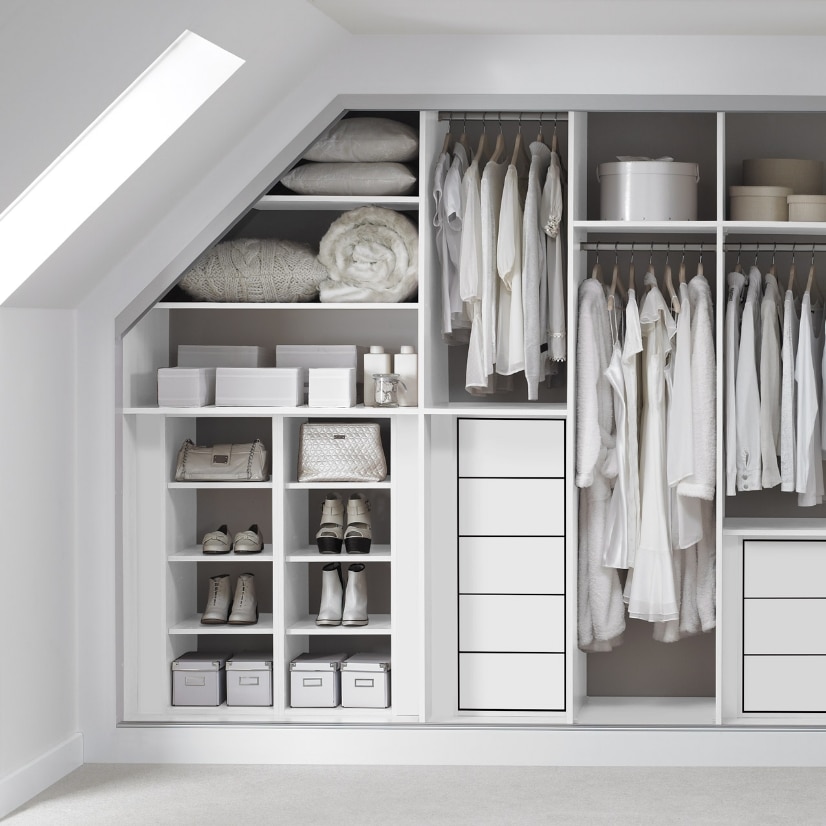 Awkward spaces
Make the most of every inch of space with floor to ceiling, edge to edge wardrobes.
Feeling inspired
Take a look at our blog for ideas and inspiration.