Walk-in wardrobe
No matter how big or small we can create dressing rooms to dream of and walk-in wardrobes with the wow factor built in with our range of fitted furniture. We make sure your furniture fits your priorities, be that for clothing, accessories, shoes or a mix of everything you want to keep neatly stored away.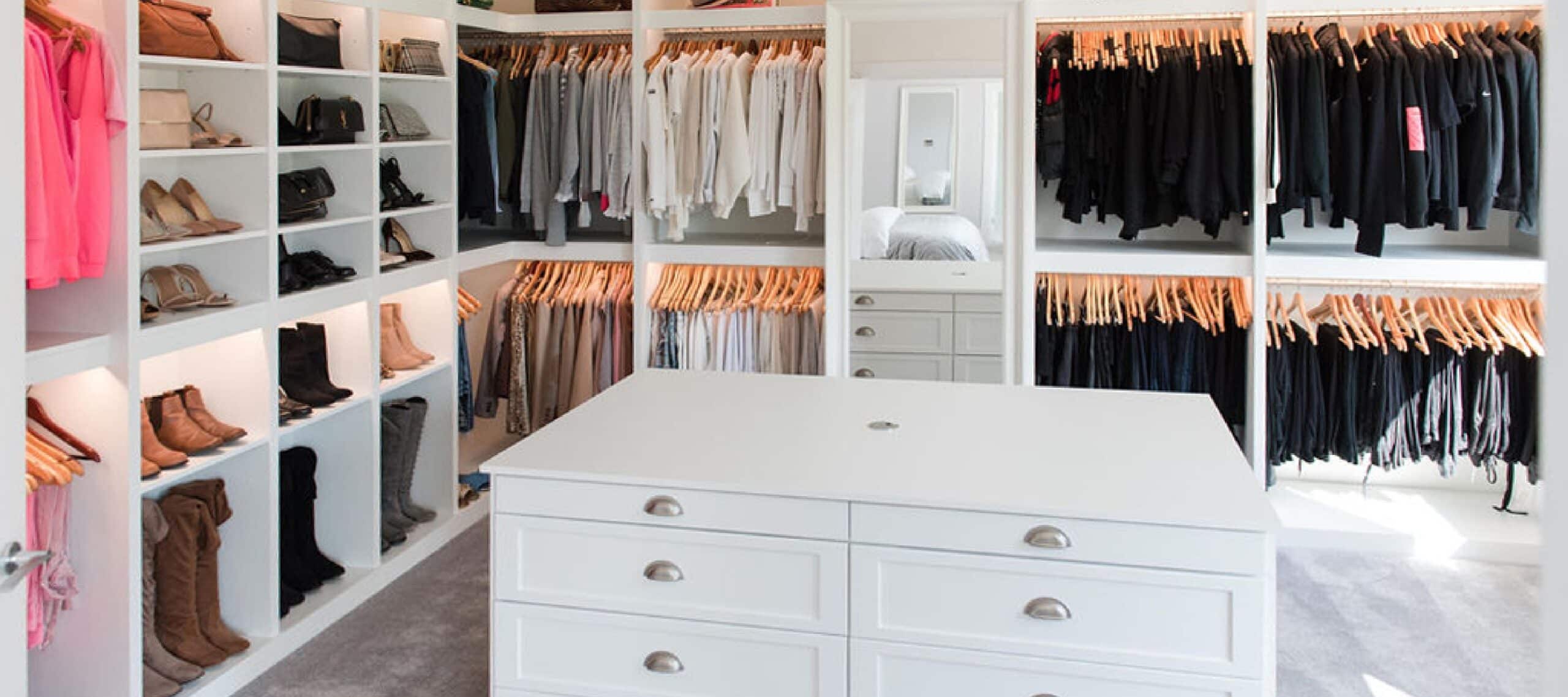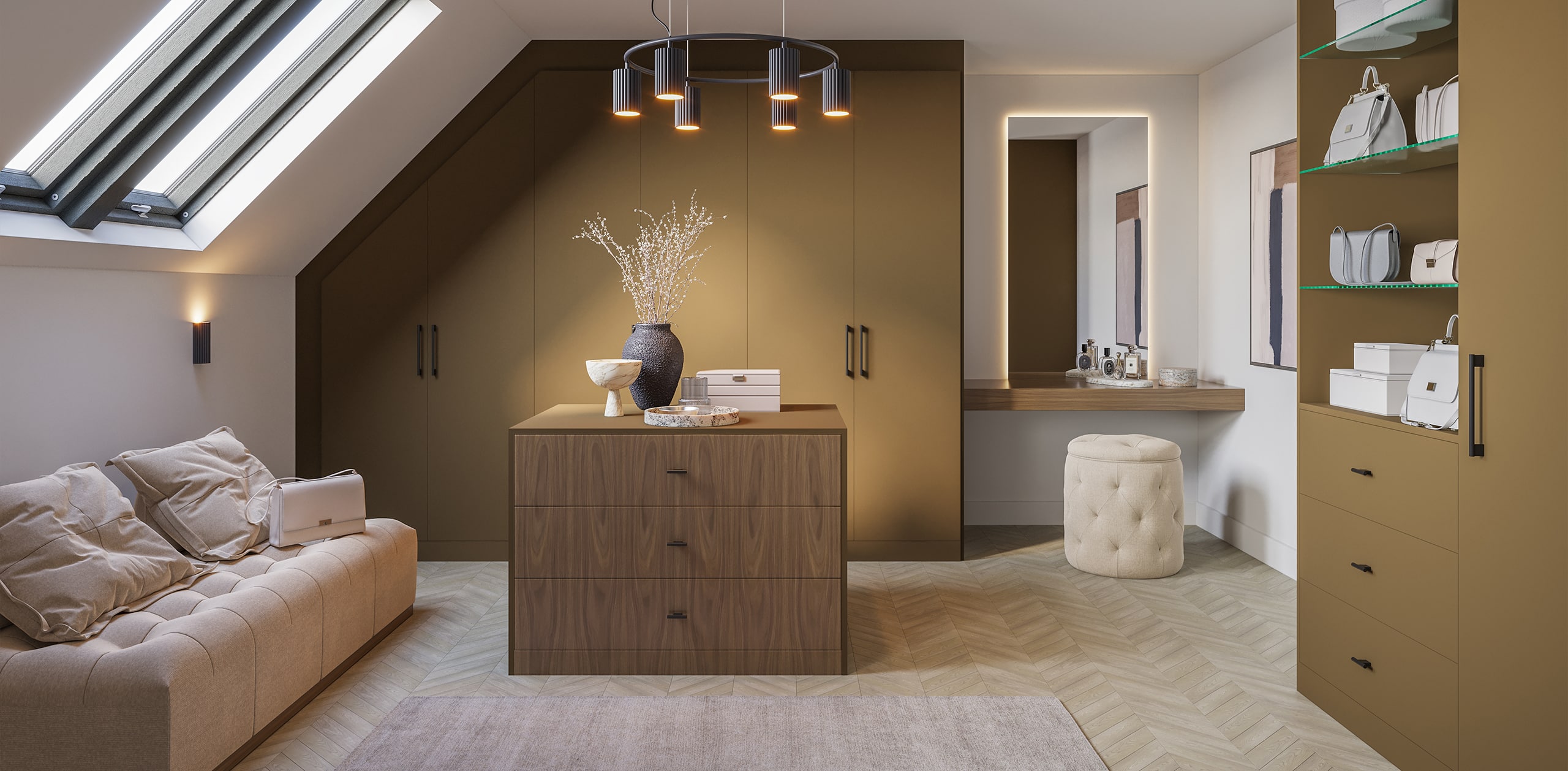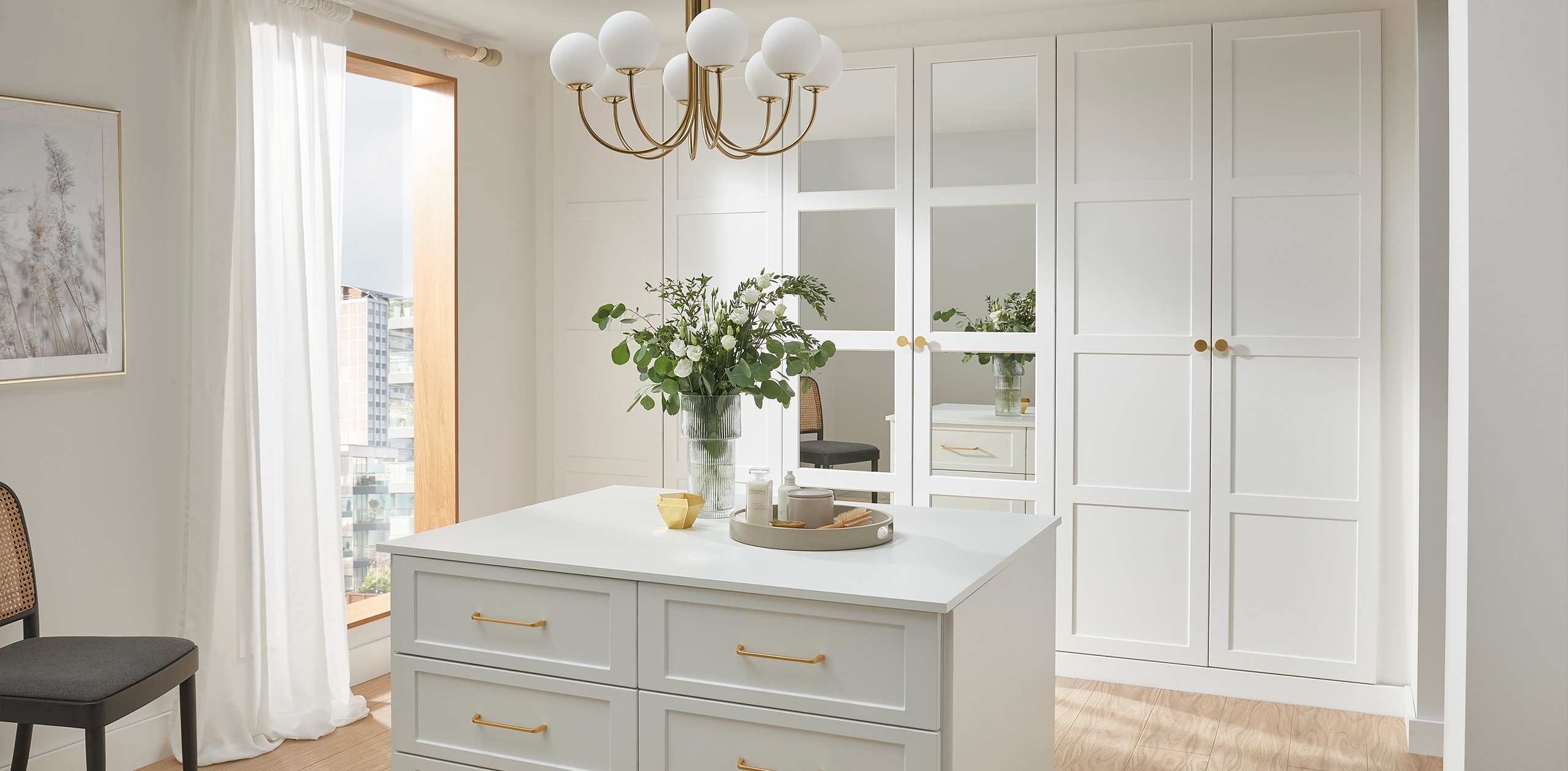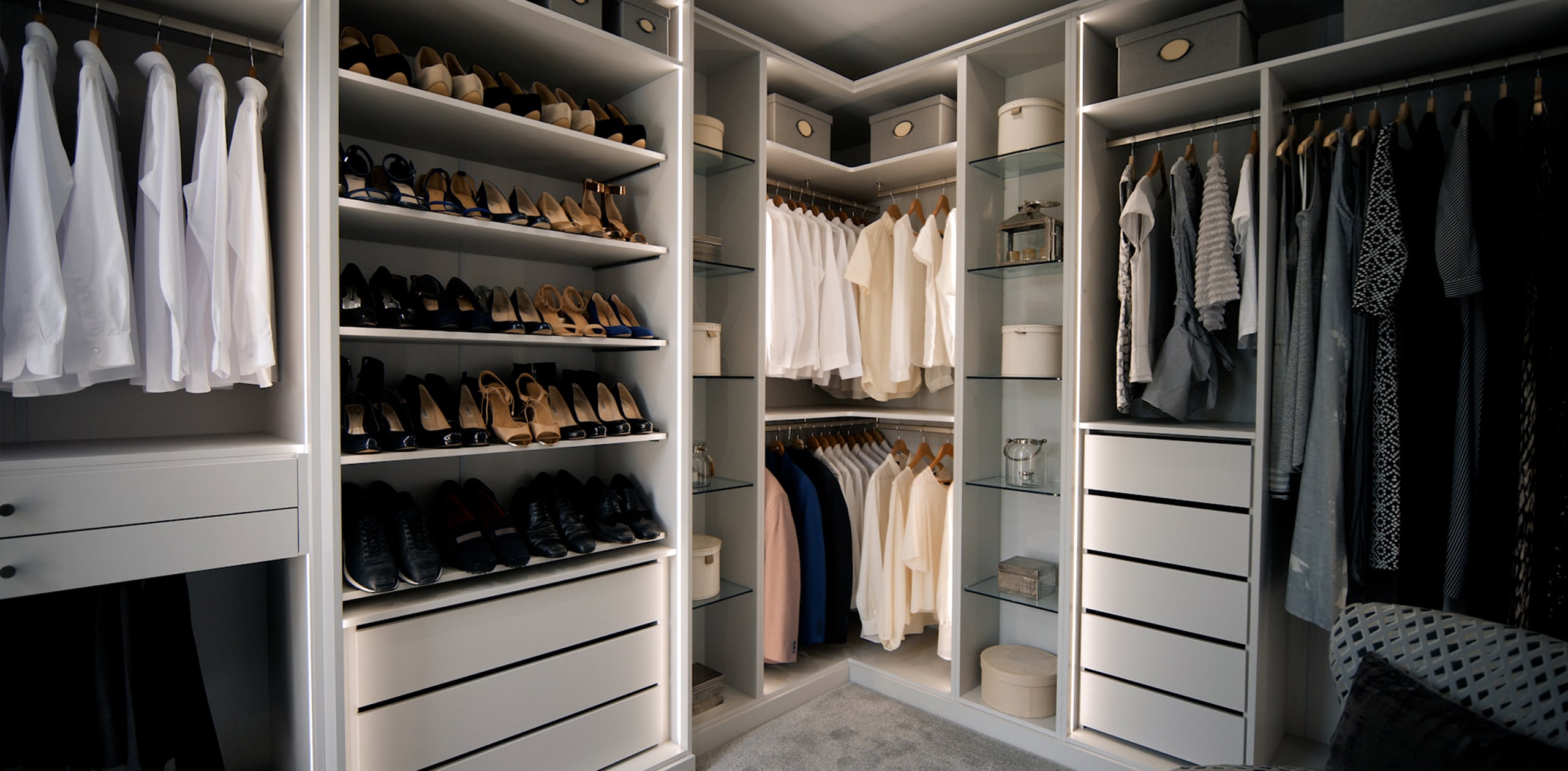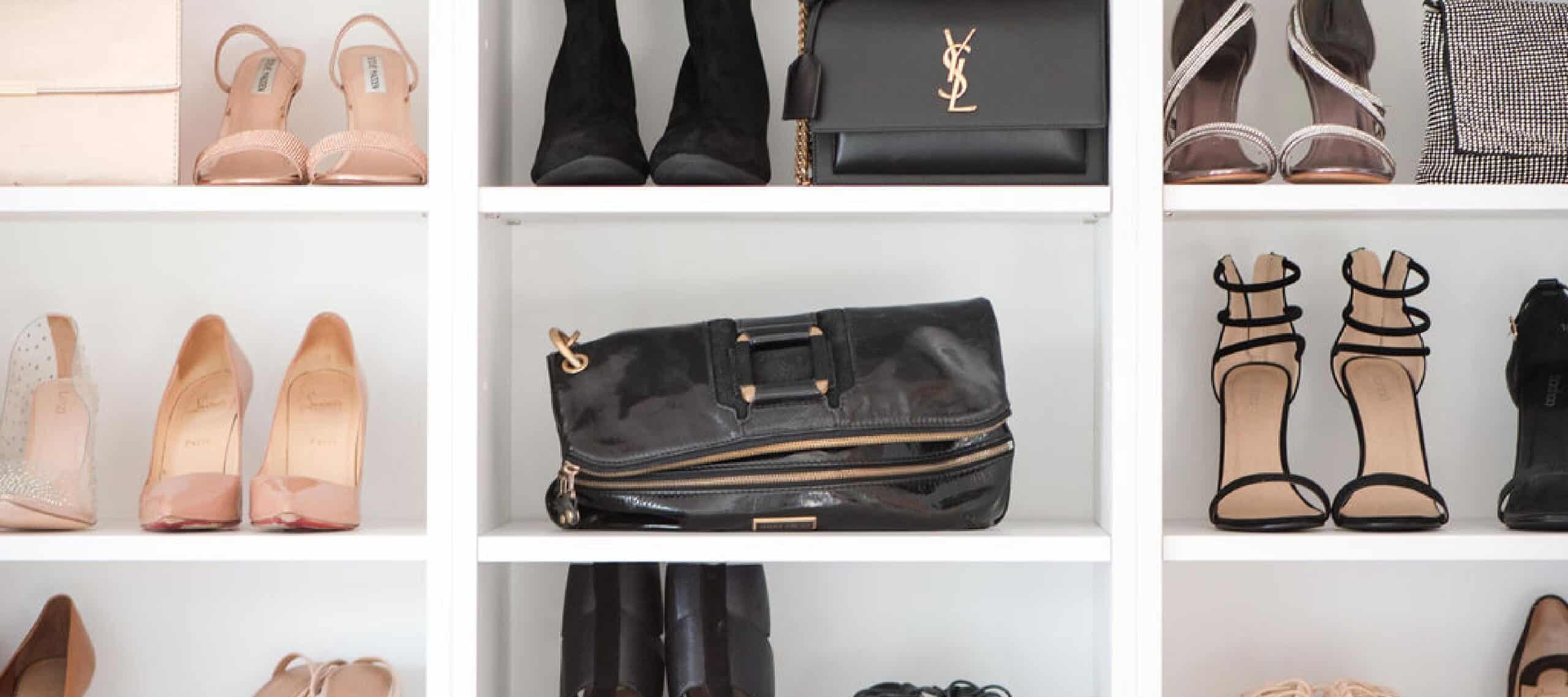 Features to consider for your walk-in wardrobe
Our bespoke made to measure dressing rooms and walk-in wardrobes offer great storage options for all of your clothing and accessories. Here are some points to consider when designing your dream space, our designers are on hand to help bring your dream dressing room or walk-wardrobe to life.
Clever interiors
Our interior designers can advise on when to use lighting or glass shelves to brighten things up, or when our unique shoe store systems are best suited to house your collection of flats, heels and boots. Our discreet pull-out mirrors help you check you look your best without taking up too much space and the combination of hanging, shelving and drawers helps us get your interior just right.
Open up your wardrobe to greater space
Our spacious and customisable walk-in wardrobes and dressing rooms offer a host of features and benefits that elevate your daily routine. With designated sections for clothes, shoes, handbags, and accessories, you'll effortlessly keep your fashion essentials neatly organised and easily accessible. If you choose open storage this allows you to showcase your favourite pieces, turning your clothing collection into a an art exhibition. The addition of motion sensor lights not only adds a touch of luxury but also ensures that your wardrobe is well-lit, making it easy to find what you need, day or night. Say goodbye to clutter and hello to a well-organised, stylish haven for your personal fashion treasures.
Let our team show you how by booking a free home design visit or free 30 minute virtual consultation.