Intelligent storage
We'll help you find answers, solve problems, and get inspired.
What's on the inside really counts with a fitted wardrobe. Our expert team are able to work with you to plan ingenious internal storage solutions to organise your space exactly as you want it. Our bespoke interiors are available in Dove Grey or Soft White.
A place for everything
Finding storage solutions, the smart way…
Organising your space doesn't have to be a headache. With our expert team, we don't only offer the perfect storage solutions; we help you design a beautifully crafted space that is unique to you. 
Whether you are looking to tidy up the clutter in your bedroom with internal wardrobe storage, or aiming to create a harmonious working environment in your home office, we will be there every step of the way, ensuring the process is smooth, effective, and tailored to you.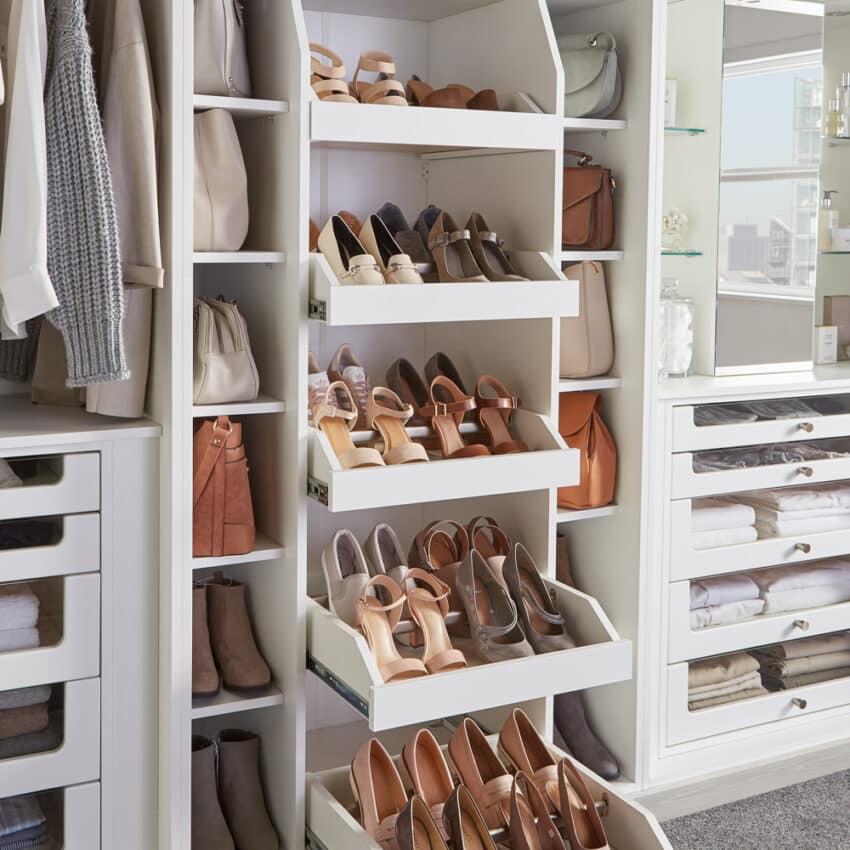 The You Experience
Here at My Fitted Bedroom, we know that every space is different, and everyone has their own needs. 
We know how important effective storage can be. After all, what's the point in owning so many shoes if they all end up rammed into a wardrobe? 
Not only do we solve these problems, but we go the extra mile to ensure your built in wardrobe storage is intricately crafted, secure, and acts as a beautiful home for all your most meaningful assets.   
No matter your requirement, we can design the perfect fitted storage solution, deliver it, and install it in as little as six weeks.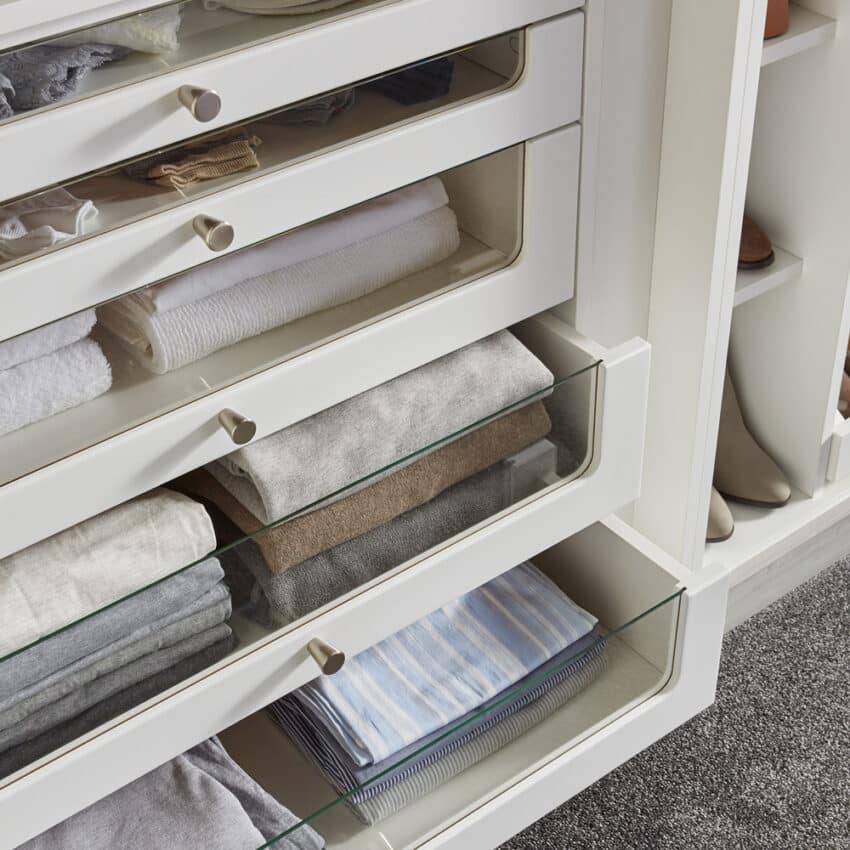 The Process
To begin your journey, we offer a free brochure explaining all the steps required to create expertly organised built in storage, as well as a free face-to-face consultation with a member of our team – or a free virtual appointment, if you'd prefer. 
During these consultations, we will start planning your dream project; we can give you our best ideas for storage, built in wardrobes, and any other elements your heart desires. Our team members will talk you through everything, from colour, to space, to style, and to contents. 
We utilise the latest technology to tailor a space that blends seamlessly with your room, championing both style and functionality. Our flexible finance packages can also be suited to you and your budget.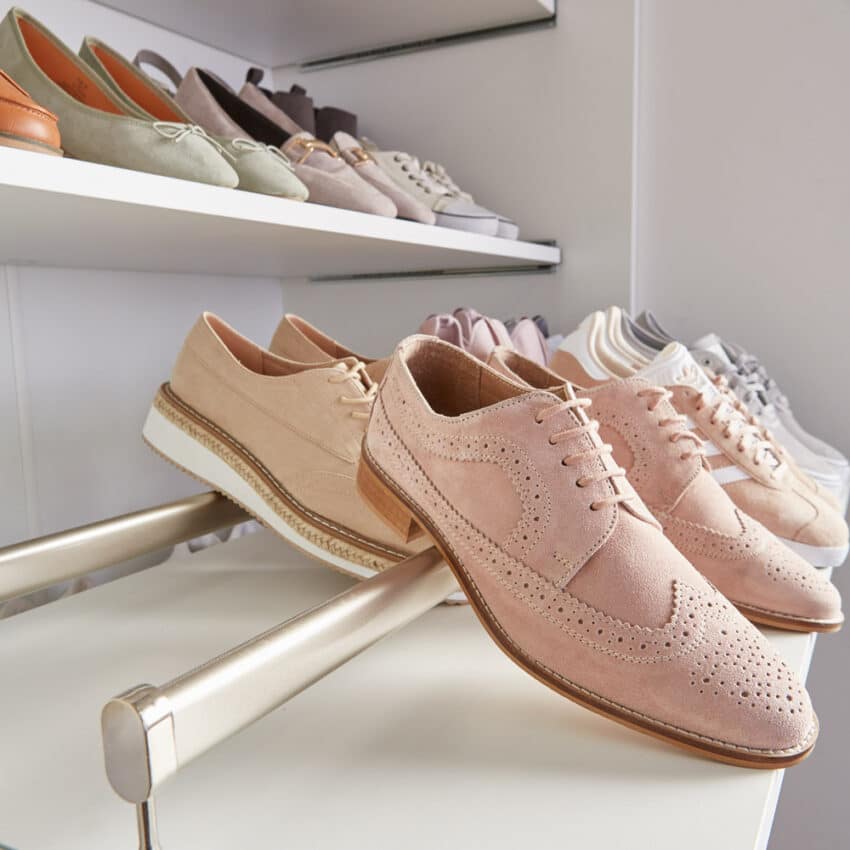 Get in touch
For us, it's all in the detail. Your wardrobes might not lead to Narnia, but we can ensure they feel bigger on the inside, accommodating your every need, while providing a stunning finishing touch to any room.
Our intelligent storage services are available for you every morning, afternoon and evening, so be sure to get in touch, request your free brochure and book your free home design visit or virtual consultation today.
Things to consider when planning your storage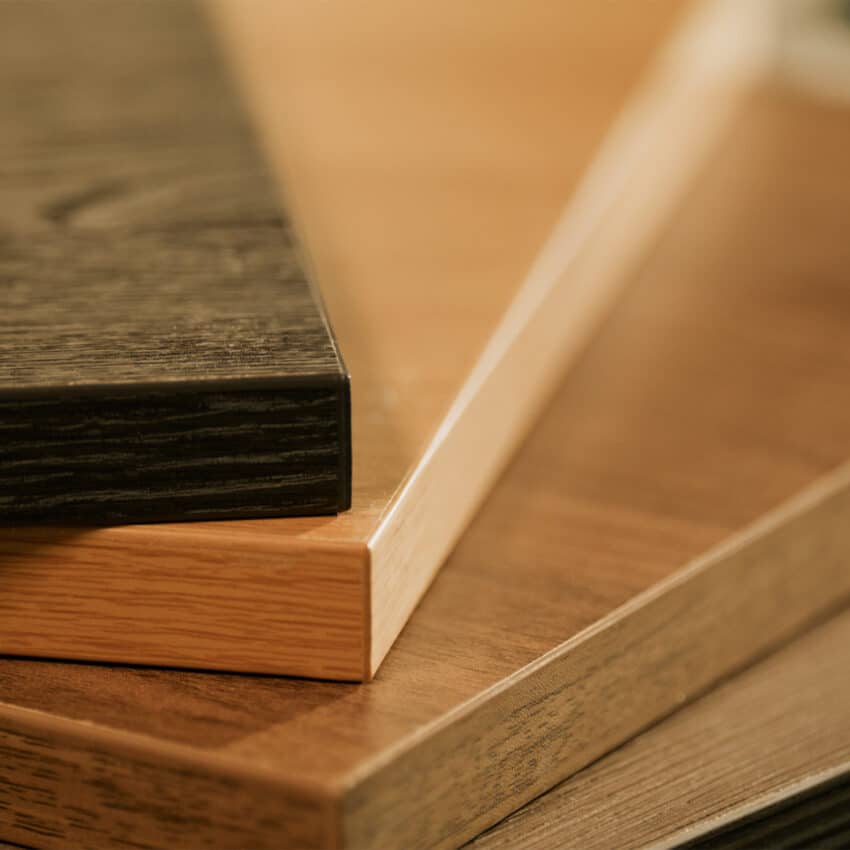 Colour
Light and muted colours can create a calming and relaxing space and make smaller rooms feel larger. Bold colours can bring drama to your design to stylish effect.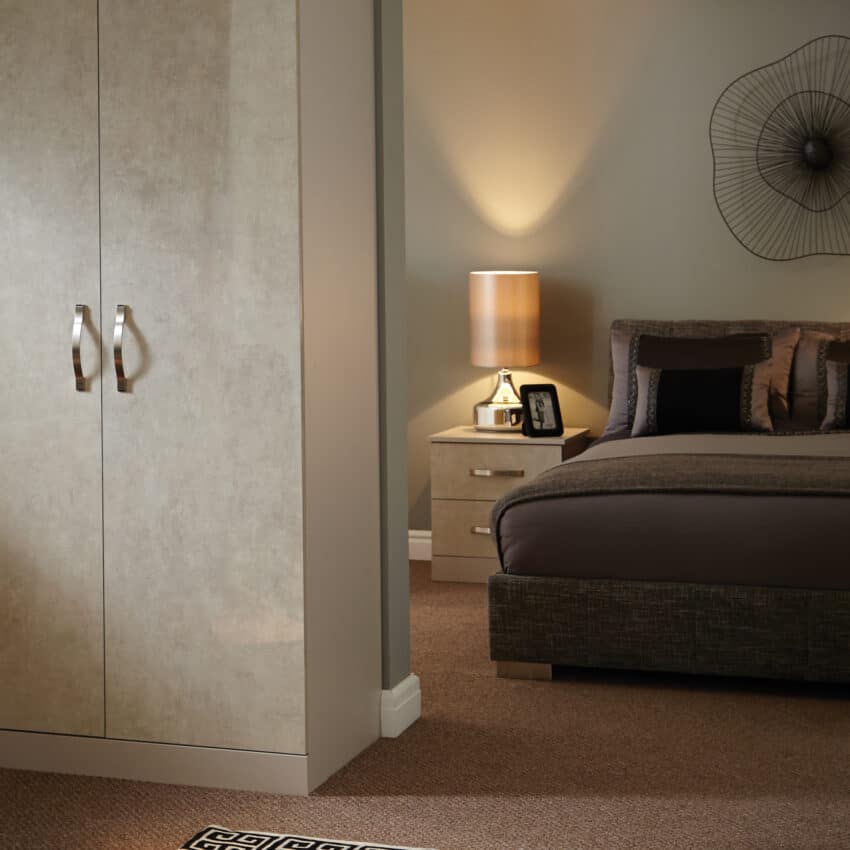 Space
Your bed will take up the most room so decide where to place it and build your room around this.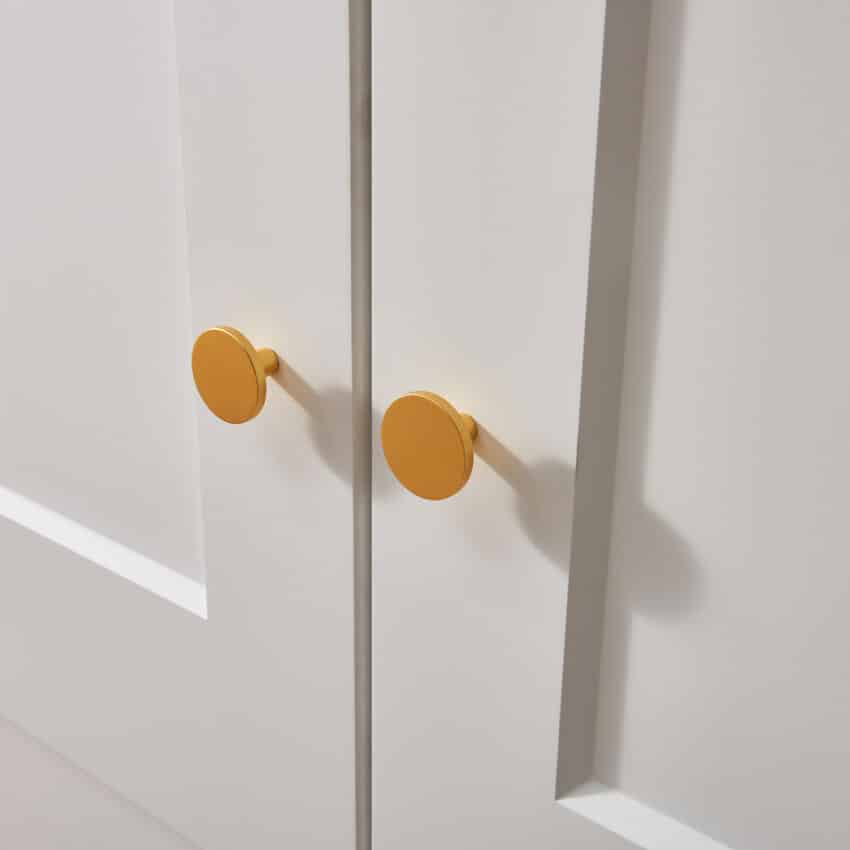 Style
Create a room which blends style and function beautifully. Consider what feel you want to achieve be it calming and relaxing, stylish and elegant or bold and stand out.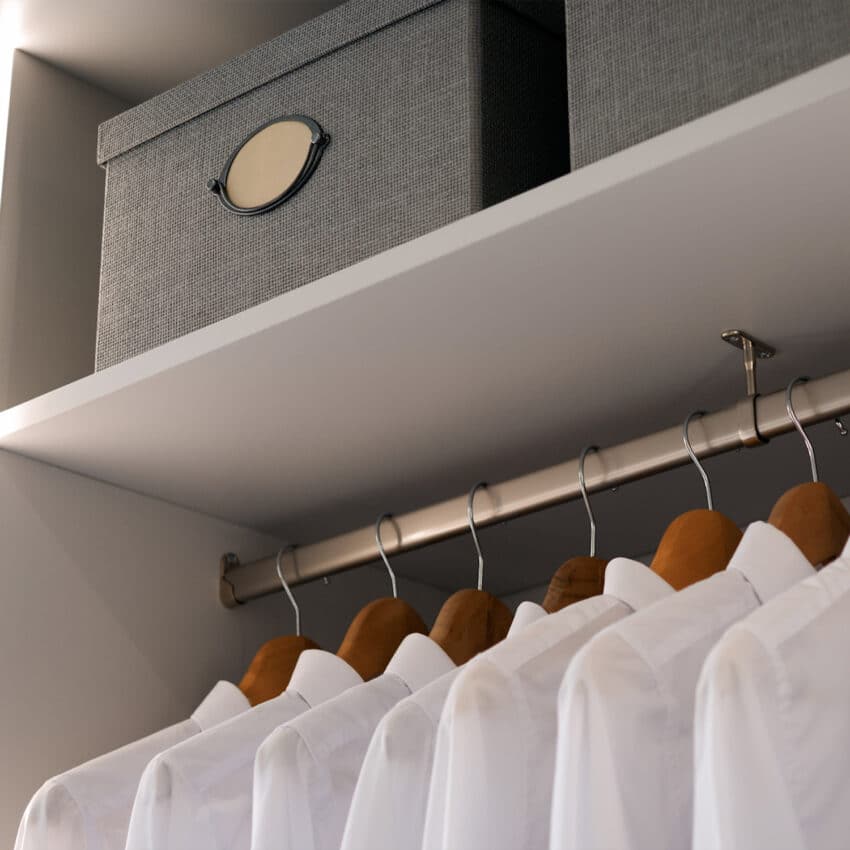 Contents
Make sure your furniture fits your needs by considering what clothing, accessories and shoes you want to keep neatly stored away.
Feel inspired
View our most recent home makeovers, the latest design tips, styling advice and pearls of fitted bedroom design wisdom in our blog.
Start planning your new fitted bedroom
An unforgettable bedroom experience awaits.