Bedroom makeover: fitted wardrobes make great use of alcoves 
Bedroom makeover: fitted wardrobes make great use of alcoves 
How interiors and renovation blogger Fifi McGee transformed her master bedroom – adding fitted wardrobes into the room's alcoves making clever use of the space and providing fantastic bedroom storage.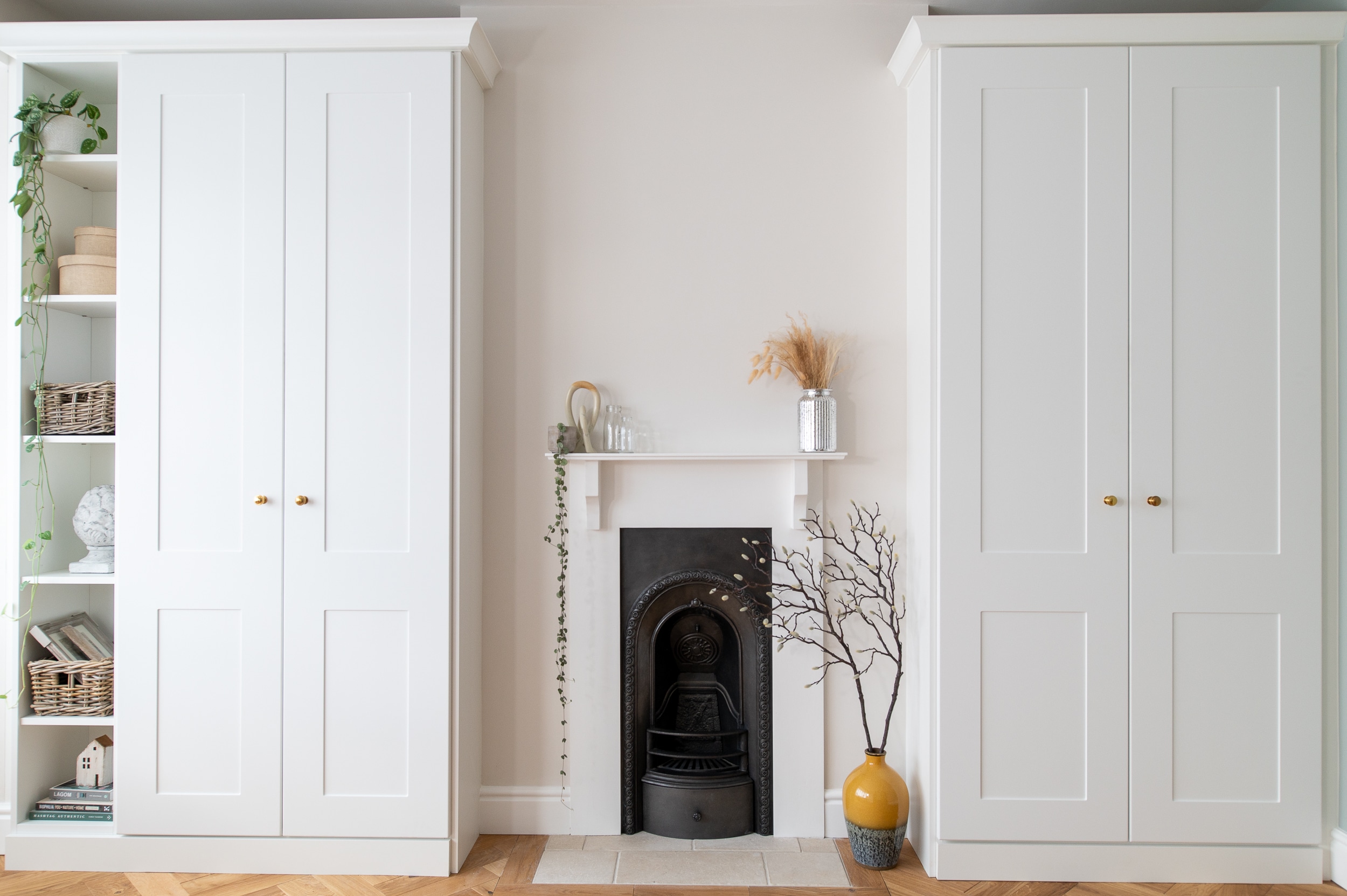 Instagram interiors influencer Fi and her husband Neil are in the midst of turning their beloved three-bedroom 1930's semi-detached house in Brighton into a 'simple, humble home full of warmth and charm.' Their blog is packed with tips and advice on how to renovate a house with some great DIY courses as well.    
When they purchased the house in 2016, it hadn't been renovated since the sixties! Every ceiling and wall had wallpaper on it; there was no central heating and the carpets epitomised (in Fi's words) 'shag pile psychedelic'. 
The master bedroom makeover had been a long time in the making. Heating, electrics and plastering all had to be completed before they could turn their attention to designing the alcove wardrobes. 
We worked with Fi and Neil to help turn their master bedroom into their dream space – with some carefully designed shaker style wardrobes that maximise every inch of the room's awkward alcove space.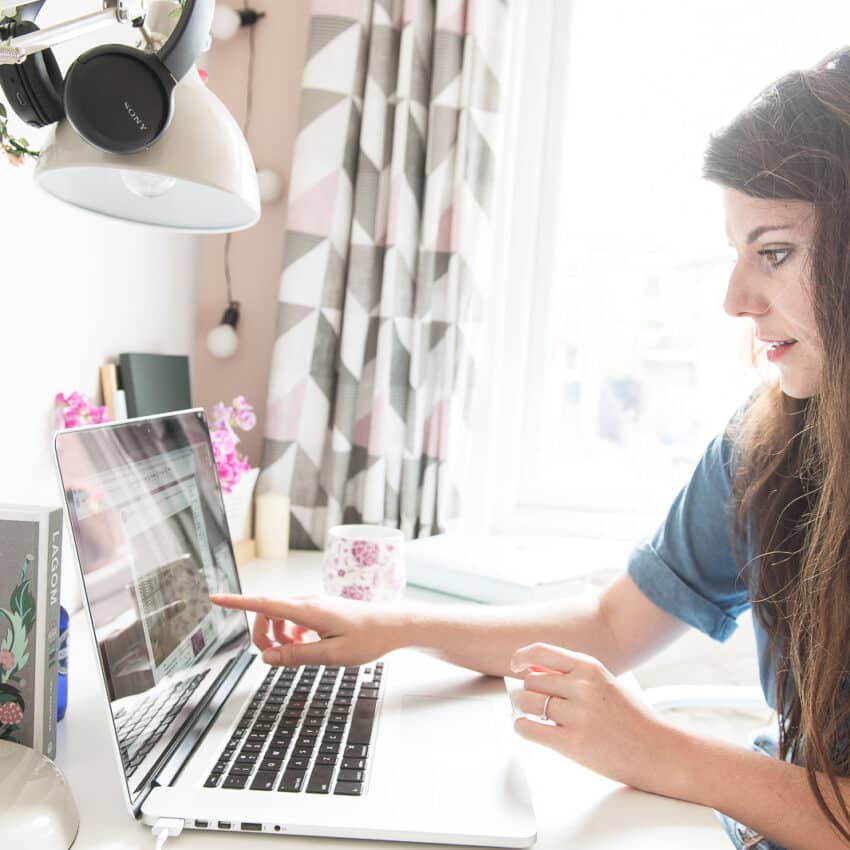 Designing FiFi McGee's dream wardrobes
All of the design consultations were done over Zoom. After an initial virtual tour of the space to scope out the project, Fi and Neil liaised with Sarah over Zoom to run through design ideas and discuss the different style options. During a follow up Zoom meeting Sarah then showed Fi and Neil how the wardrobes would look – and they finalised the design with a few tweaks here and there. Fi chose a classic Shaker door in white ash.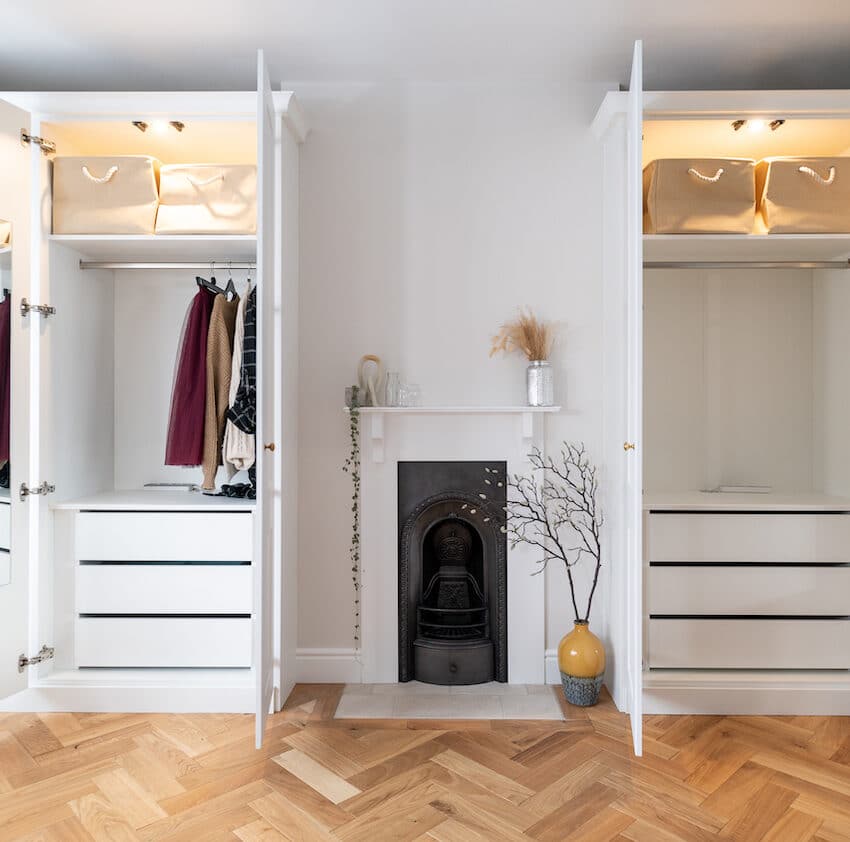 Storage was designed around Fi's exacting needs
With a background in interior design, Fifi had very exacting internal storage requirements for the My Fitted Bedroom team – all of which we were able to accommodate. My Fitted Bedroom designer, Sarah, also suggested a number of extra details like a PIR light that turns on automatically and mirrors on the inside of both doors with door hinges that rotate 180 degrees to be better able to angle the mirror.
Fi wanted symmetrical fitted wardrobes – but the two alcoves were different widths. This didn't phase our designer Sarah who worked with Fi and Neil to create a design that would meet their vision, whilst providing that all important storage space. They opted to add open shelving on the larger alcove space so that they could still have two matching wardrobes in the room. We think it looks fantastic!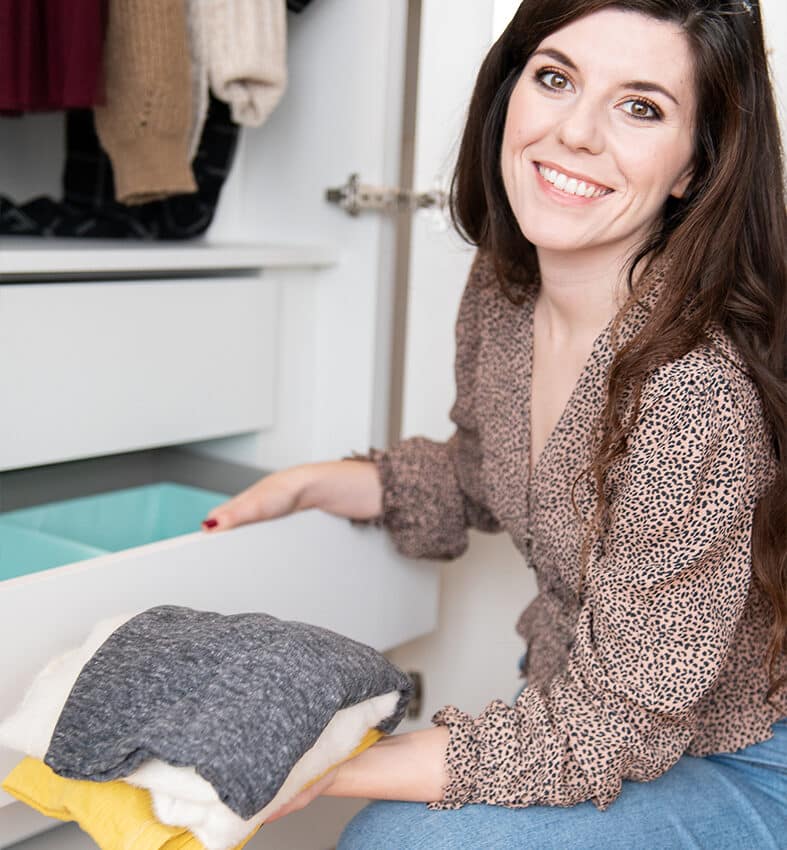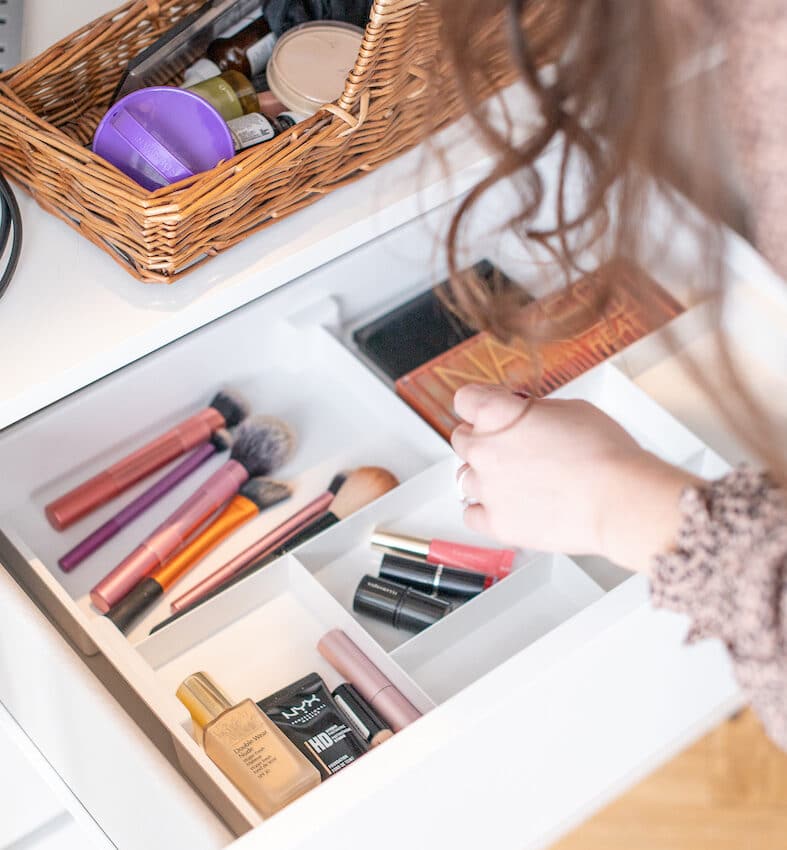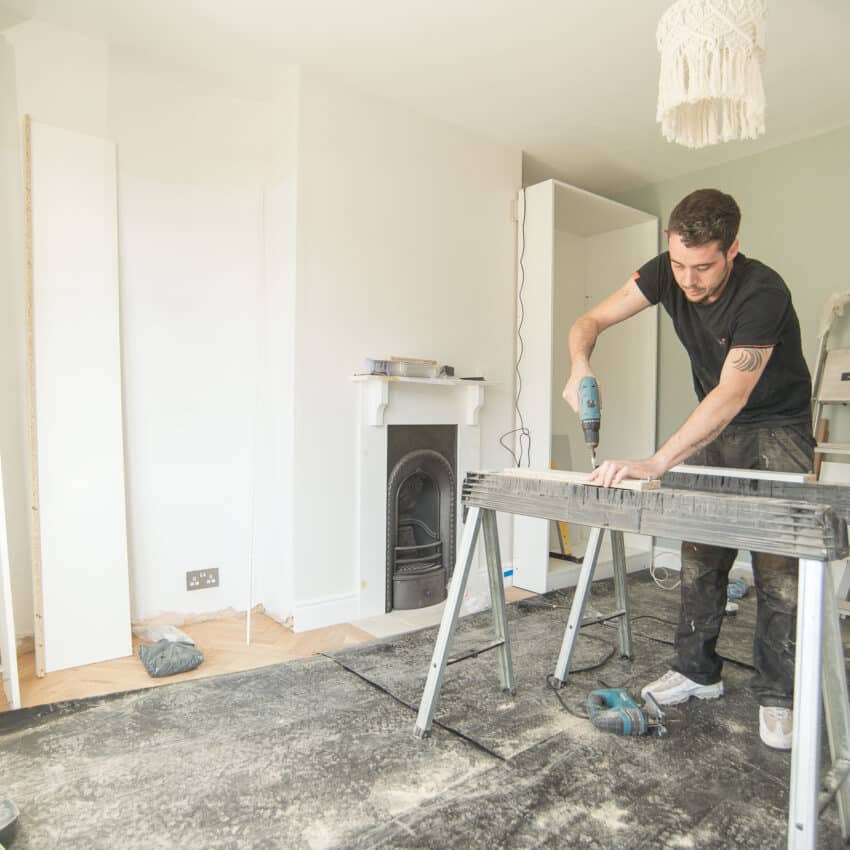 Fi filmed the fitting process to show how smooth it was
A visit from our surveyor to check the measurements and confirm the colour samples also allowed for some last-minute changes to the plans before our fitter came for the one day install. You can watch a video of the installation over on Fi's Instagram profile – @FiFiMcGee
I'm sure you'll agree the transformation is remarkable. Combining Fi and Neil's vision with the expertise of our team, every inch of space has been maximised to allow for clothes and accessories to be hidden away, whilst the shelves offer endless styling opportunities for Fi's eye for design.