Best fitted wardrobes of 2022
Best fitted wardrobes of 2022
Our round up of the best fitted bedroom and fitted wardrobe ideas for 2022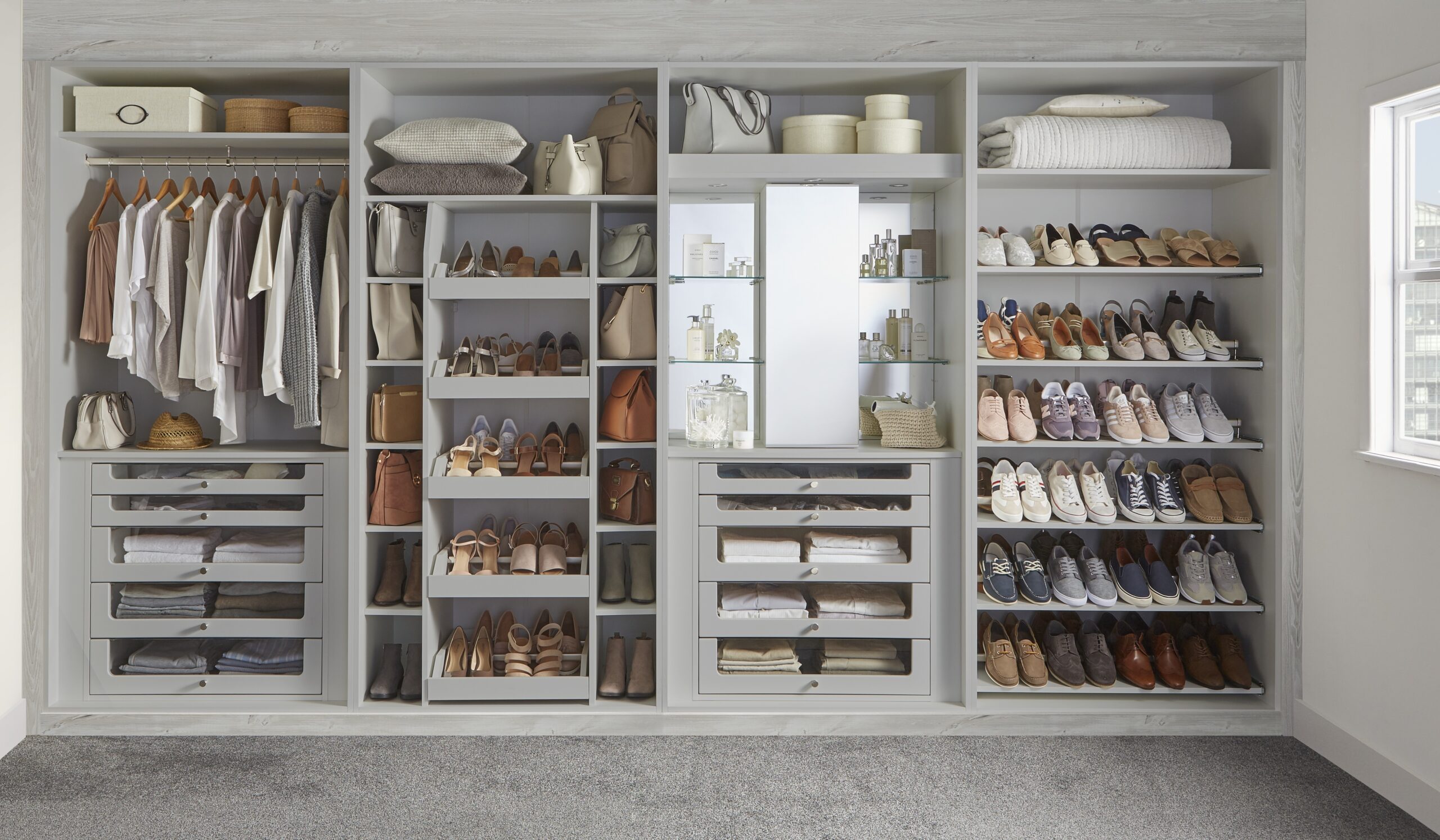 From TikTok inspired storage solutions to introducing a practical way to feature the 2022 interiors trend of panelling, fitted wardrobes are enjoying another year soaring in popularity! 
It seems so many more people are turning their back on flat pack and seeing the value of maximising wardrobe space by installing fitted wardrobes with matching drawers.  
Here's some of the best bedroom ideas we've helped to create this year – from dark and dreamy green bedrooms to light and bright white designs.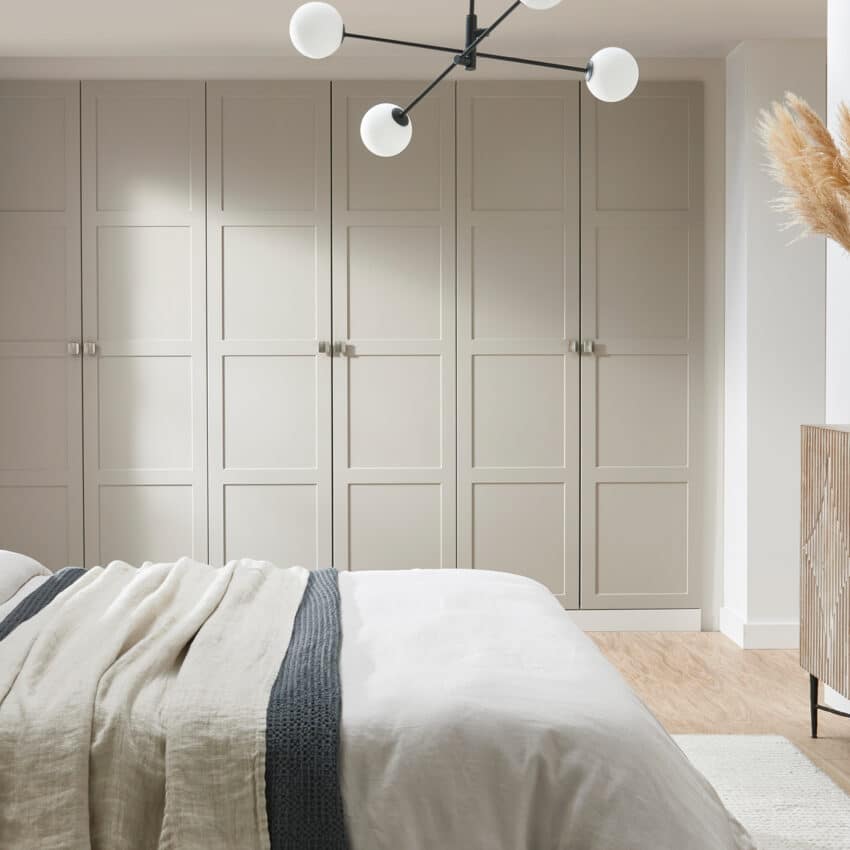 Best Fitted Wardrobe idea #1 – Creating a panelled wall effect with a fitted wardrobe that has practical storage inside
Wall Panelling is an interiors trend that is making its way into all styles of home – from traditional, Victorian rooms to more contemporary, modern properties; and it's a great way to add a decorative finish to a room's decor. 
A fitted wardrobe is an innovative way to create a panelled wall look whilst building in that all important storage at the same time. 
For a slick and modern finish our Elise and Elle designs capture this look perfectly, whilst our Heritage and Shaker style wardrobes are a fantastic option for replicating the panelling trend too. 
When it comes to colour – a deep classic blue will make a dramatic statement or a matte neutral will give you a more subtle look whilst still showcasing the panel detailing.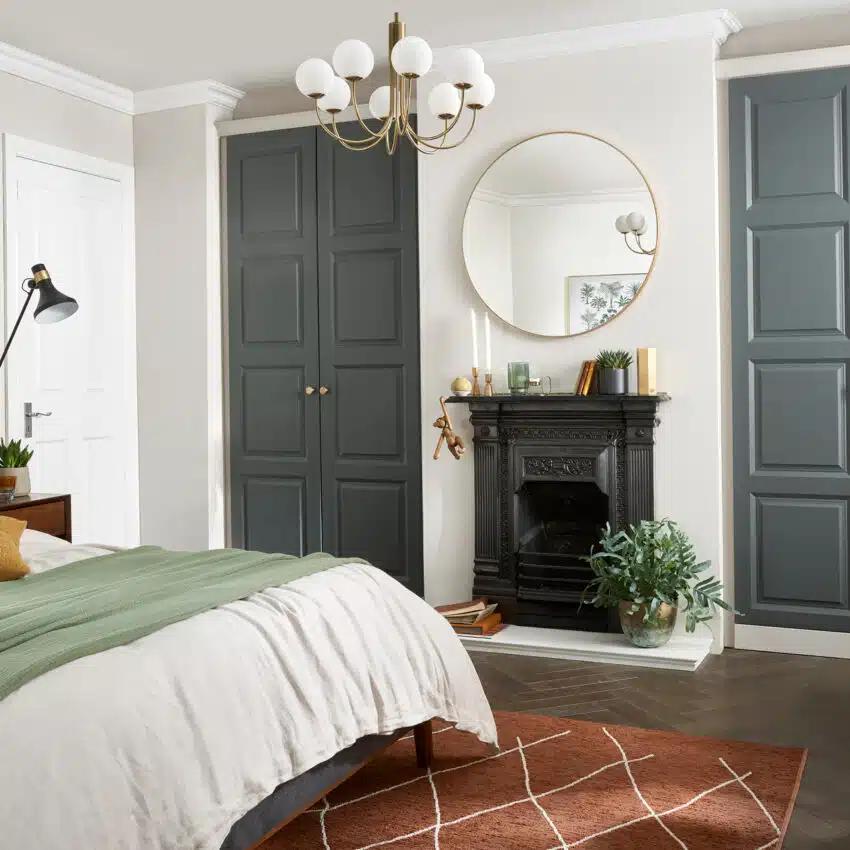 Best Fitted Wardrobe idea #2 – Some of the best bedrooms have gone green
Green is one of the colours of 2022 and the popularity of this versatile shade continues to soar. With its links to the calming effects of nature, green is the perfect choice for a bedroom and it is swiftly moving from soft furnishings into bigger, statement pieces of furniture. 
From modern to traditional, green is a fantastic option when it comes to a fitted wardrobe – giving your bedroom a big splash of colour that will work with a wide range of other shades. Demand for our new green shades are through the roof this year – find more of our green styles here.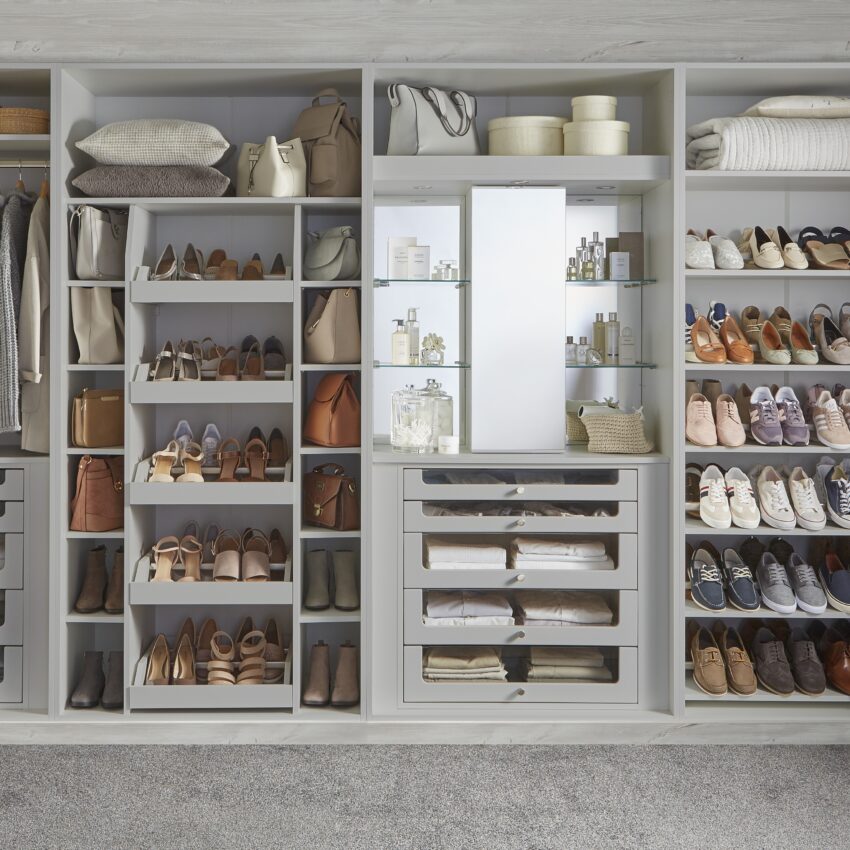 Best Fitted Wardrobe idea #3 – Tik Tok inspired storage solutions
TikTok has a hack for everything and the growing popularity of @thefoldinglady (aka Sophie Laird) has meant that in 2022 we are paying even more attention to how we fold and store our clothes. And about time too! 
We have been long-time advocates of 'it's what on the inside that counts' – designing bespoke storage solutions for our customers' individual needs so that clothes can be looked after – whether that's folded, hung or neatly rolled. 
So with more focus on clever storage hacks, we have seen our customers become increasingly savvy when it comes to the internals of their wardrobes – coming to us with exacting requests on storing everything from winter coats and long dresses to shoes, handbags and make up. We love a storage puzzle and will always create an internal design to give you maximum bang for your buck.
TikTok trends have inspired customers to get even more from their fitted wardrobe's internal features. 
Best Fitted Wardrobe idea #4 – The secret room idea, with a fitted wardrobe creating a dividing wall.
For many people space is at a premium in their homes and so sometimes thinking outside the box can be required when it comes to creating the bedroom of their dreams. 
The beauty of going bespoke with fitted furniture is that anything is possible! With this design, instead of a standard diving wall and door leading into an ensuite we created a wall that looked like it was all wardrobes but with the central doors leading through to the bathroom. Two fitted wardrobes provided fantastic storage either side. 
We love it and it's a really clever use of fitted wardrobes to create a dividing wall.  
Interior's influencer Kayleigh Hilbert created a clever hidden door to her ensuite to create a sleek finish in her bedroom.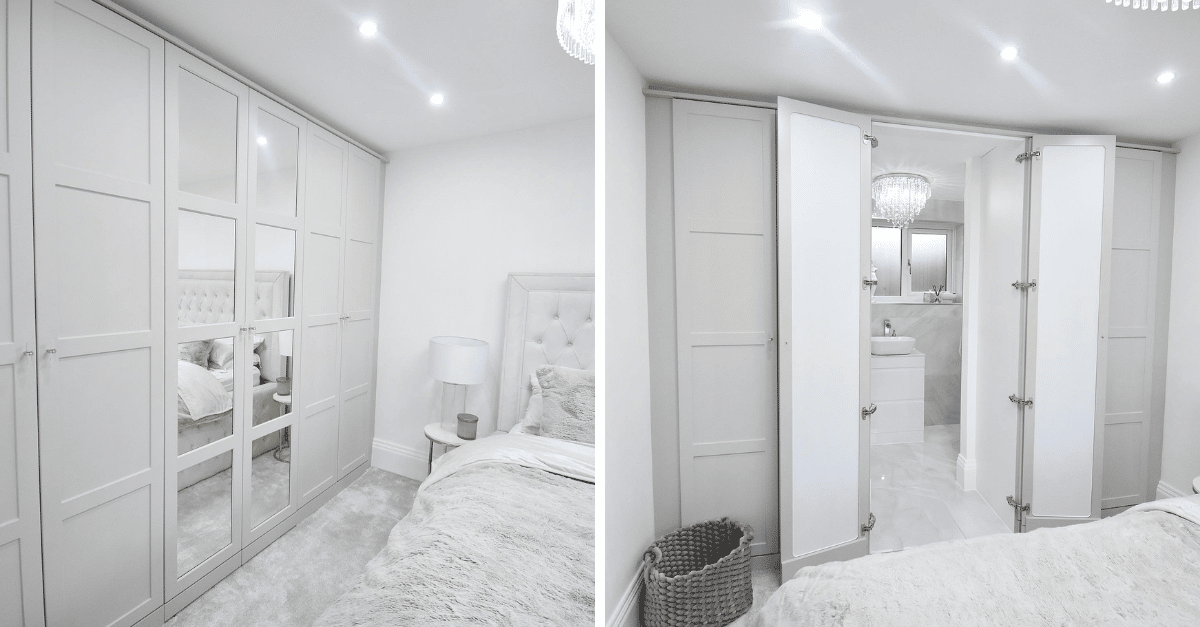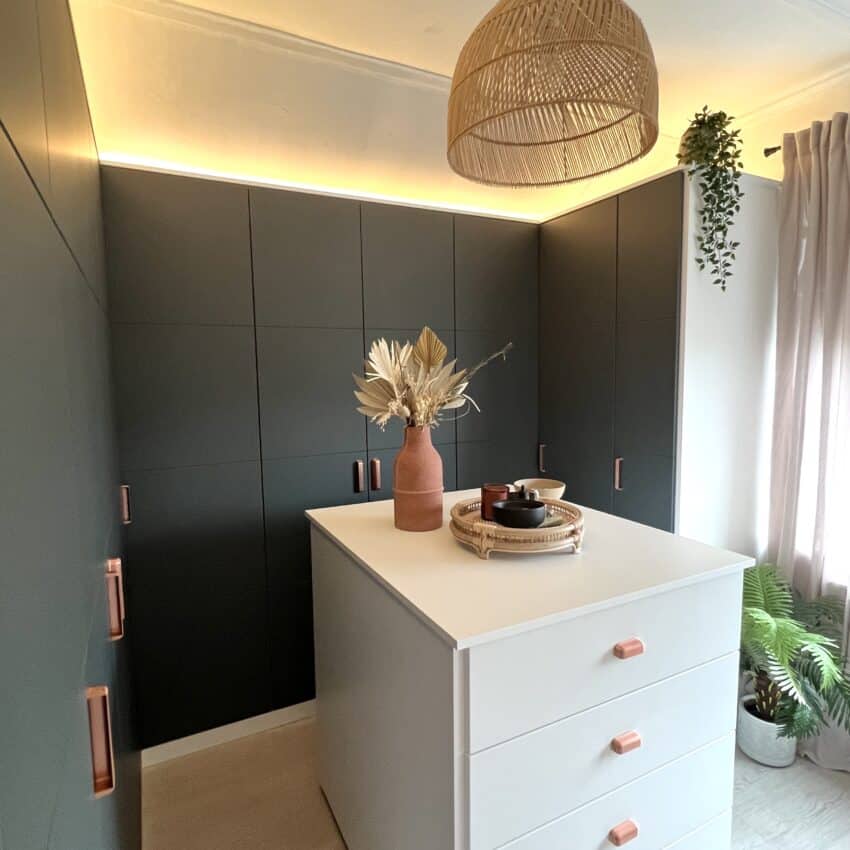 Best Fitted Wardrobe idea #5 – Designer dressing rooms with flexible island units
For people who are lucky enough to be able to dedicate a whole room to their clothes another new trend is emerging – dressing room island units. 
Adding an island with drawers and extra surface space makes the most of the central floor area, is super practical for getting ready and helps to tie a scheme together. 
For maximum versatility customers are choosing to add casters to their islands so they can manoeuvre it around a room and clear floor space if they need a temporary bed in there. 
A fitted wardrobe in a dressing room gives you the freedom to choose between displaying your favourite shoes, handbags and accessories on open shelving or keeping everything sleek and hidden away behind design-led doors. 
To find out how our designers can help create the perfect fitted wardrobe ideas for you with the best storage solution for your home, book a home design visit and we'll come and give you ideas and CAD designs of how your room could look.