Clover and Blush – our newest colours for 2021/2022
Clover and Blush – our newest colours for 2021/2022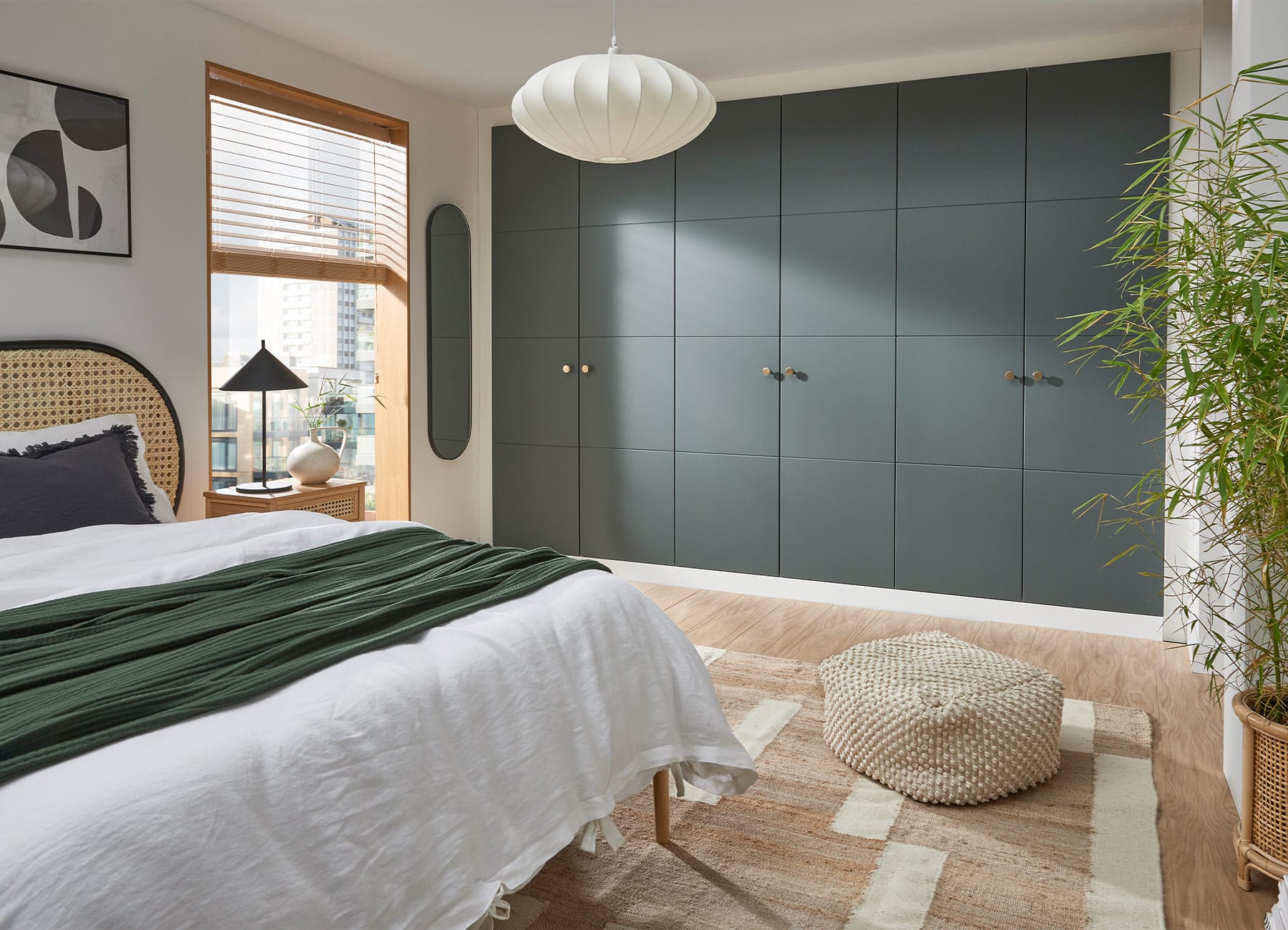 In addition to launching three new fitted wardrobe door and built in drawer designs, popular ranges in the My Fitted Bedroom collection are now available in two new colours – Clover and Blush, two of the most in demand colours in the interiors' world right now.
Clover – an elegant and intense dark green
"Our Classic Blue and Graphite colour options have become best sellers", says our Head of Design Megan, "so to give our customers even more choice, we have added the beautiful Clover to our portfolio.
"Rich and luxurious, this super-matt green is the ideal option for anyone looking for a deep, standout colour – putting the wardrobe at the heart of a design scheme."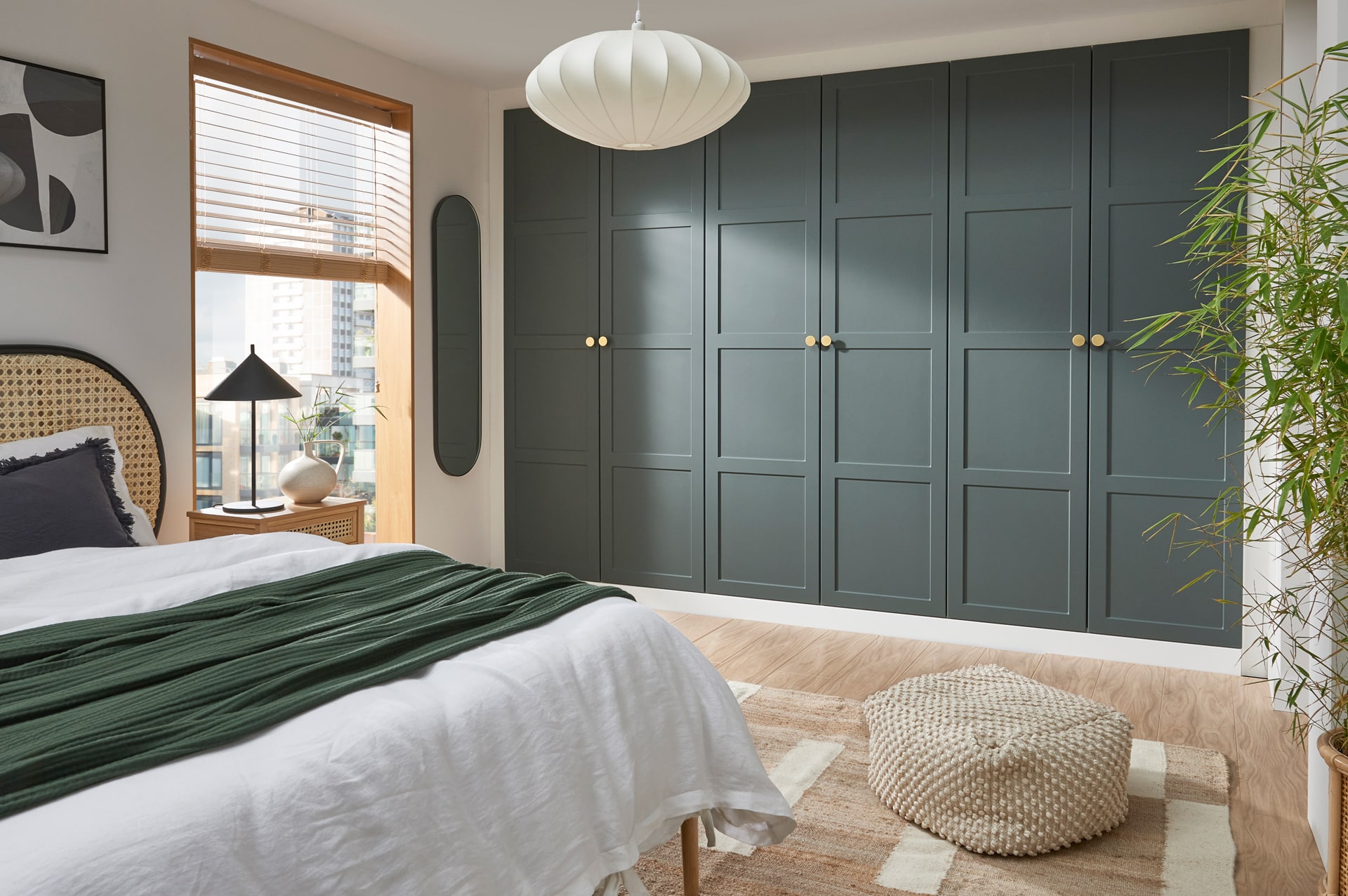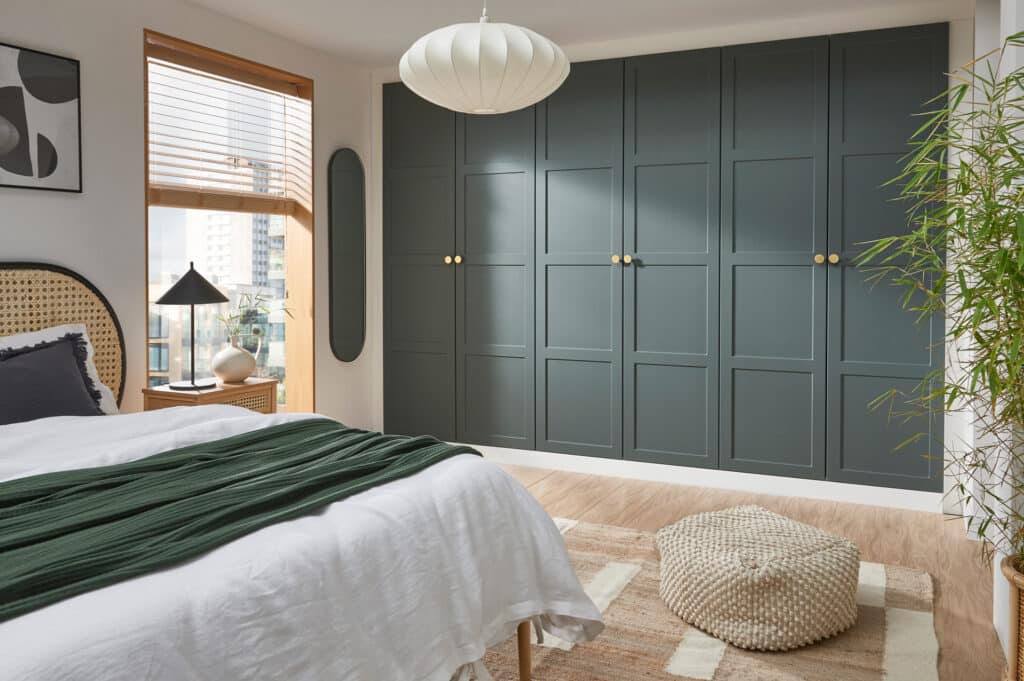 Our hugely popular Elise fitted wardrobe door in Clover.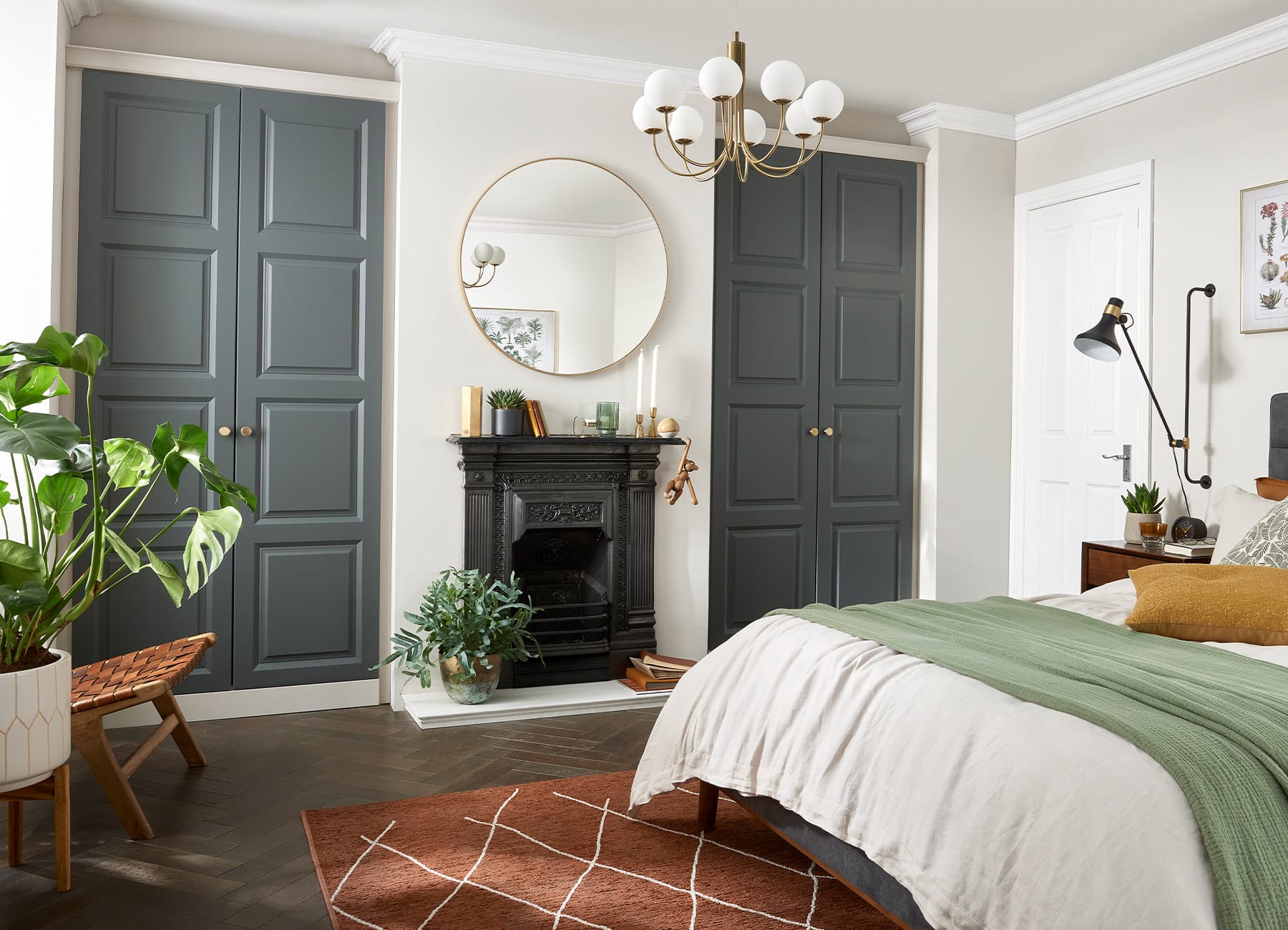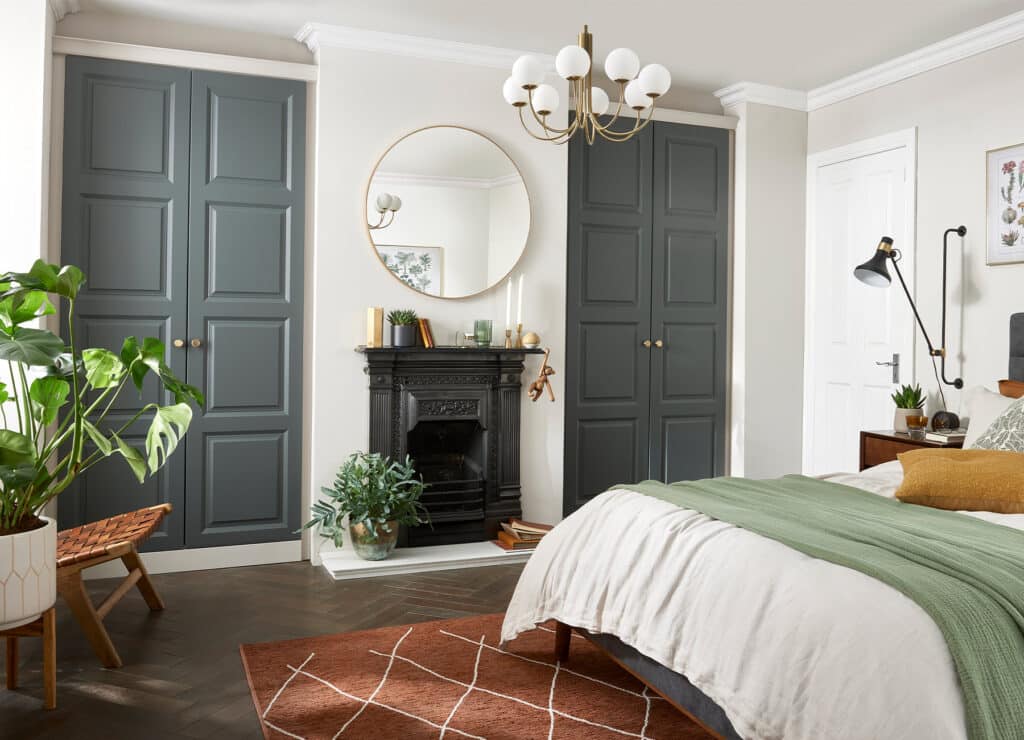 This is our new Heritage door design in Clover, teamed with terracotta accents and cashmere walls.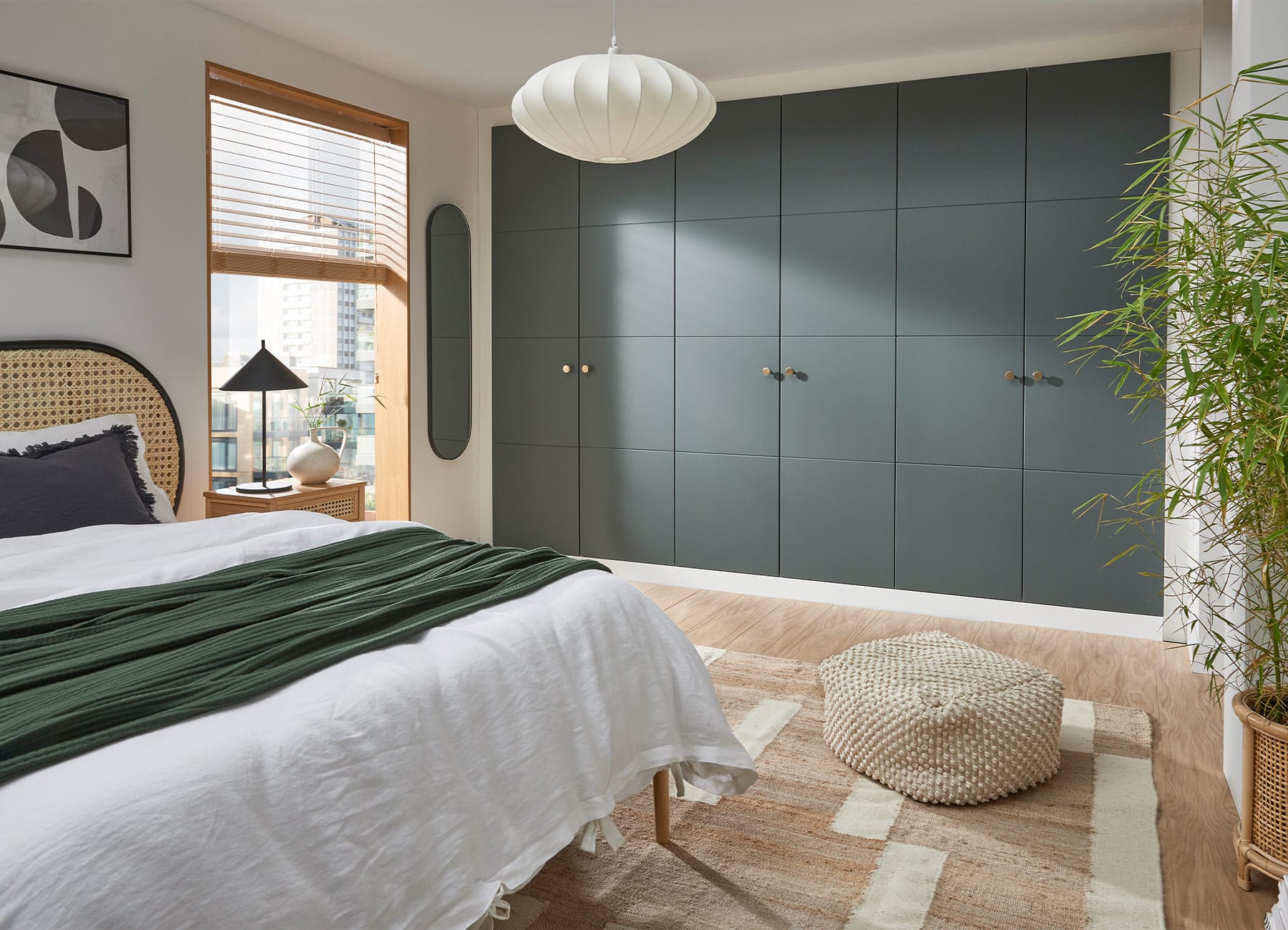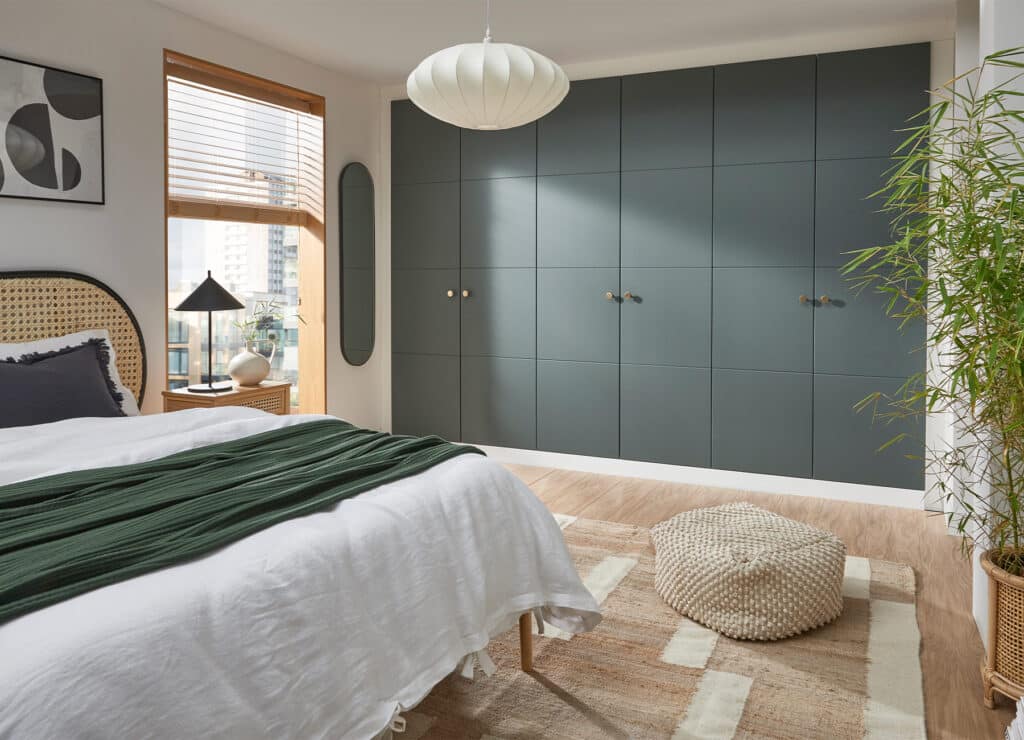 The Clover colour option works equally well in a modern door design, here in another new design – Luna.
Megan adds: "The nation's desire to go bold with colour shows no signs of slowing down.
"Deep saturated shades are becoming increasingly popular and our Classic Blue and Graphite have been the stand-out colours of 2021 as homeowners look to create a sense of intimacy and comfort into their bedroom design. Quite simply, they want to be cocooned.
"Clover Green is a new take on this grandeur colour trend – rich, luxurious and versatile it provides the ideal backdrop to build a design-led scheme around."
Blush – a sophisticated chalky dusky pink
"My Fitted Bedroom's new Blush colourway is uplifting and versatile.
"Subtle and modern, this warming new neutral-pastel provides the perfect backdrop a range of styling options. Offering the ideal alternative to white or cream, Blush creates a soft injection of colour that will complement a wide range of accent shades."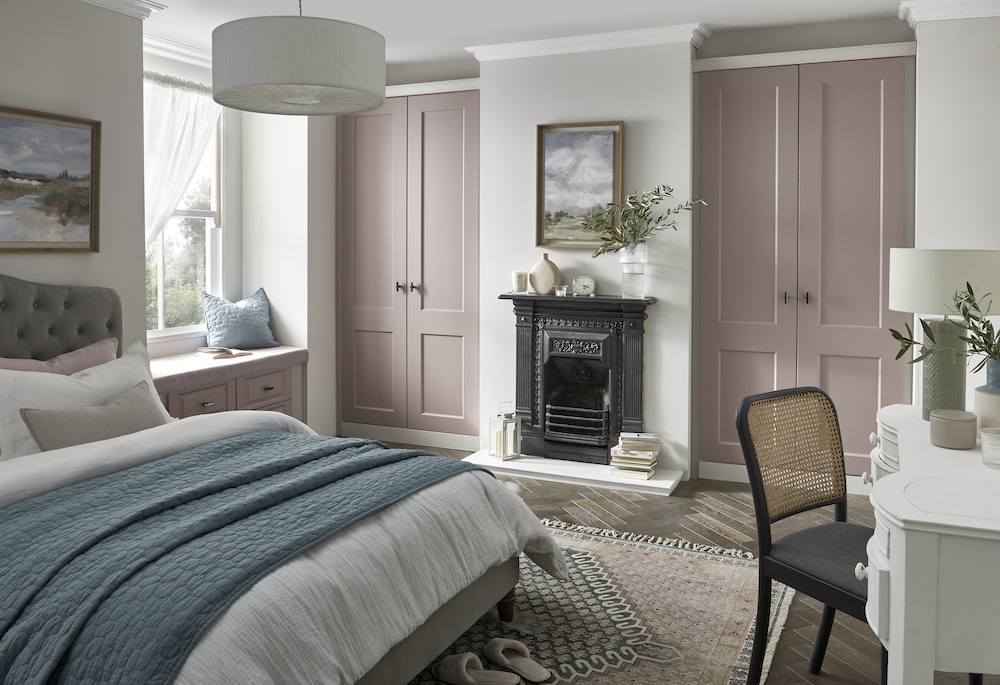 Blush is shown here in the Elle fitted wardrobe door design with matching built in drawers.
So what are you waiting for? Why not request one of our new brochures or arrange a home design visit – and you will be one the way to creating the bedroom your always wished for.