Fitted wardrobes that will appeal to your senses … especially your sense of style!
Fitted wardrobes that will appeal to your senses … especially your sense of style!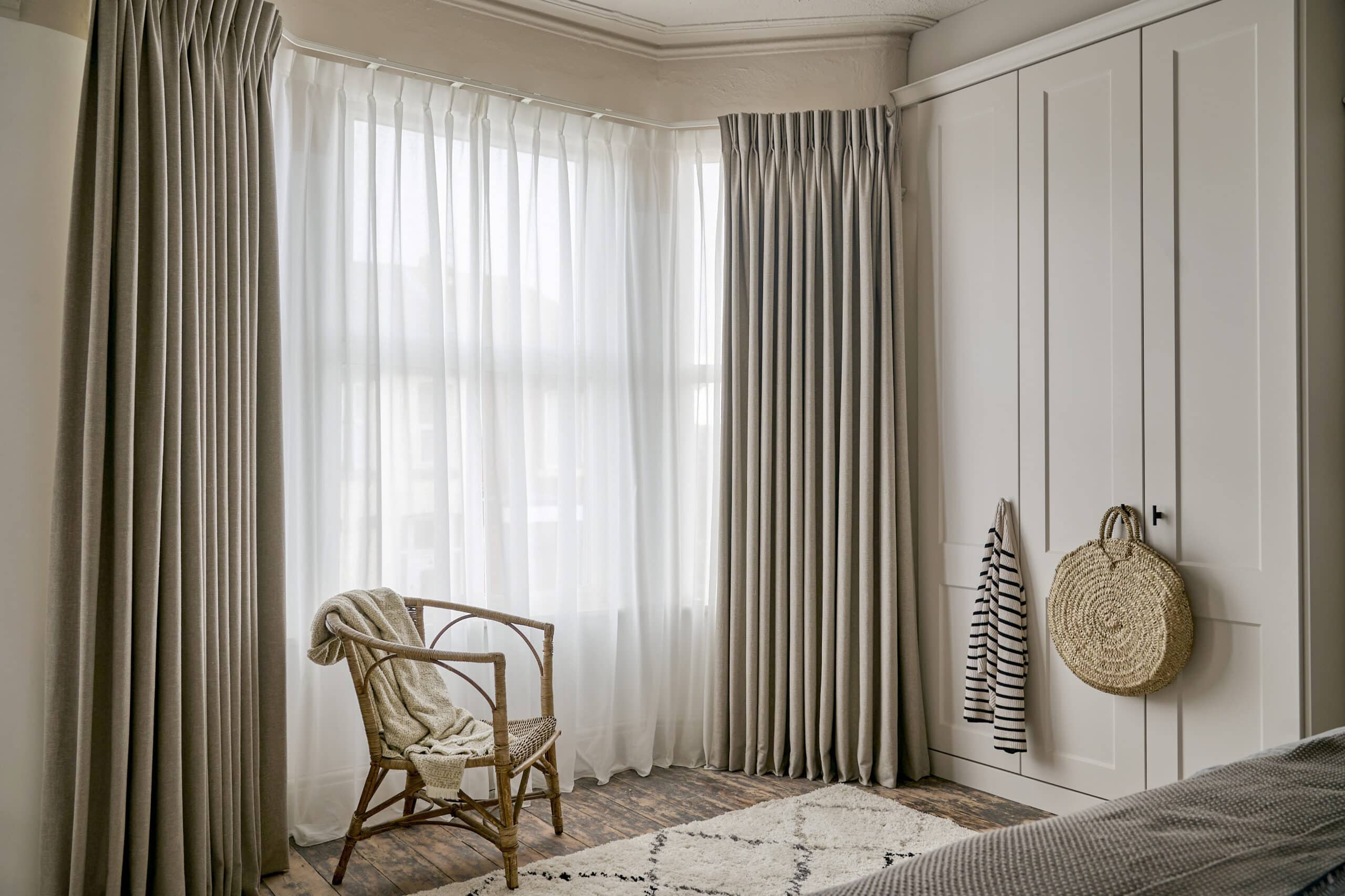 The My Fitted Bedroom design team loved working with talented interior design expert Pippa Jameson who has created the The Sensory Home, where the five senses are at the heart of her design.
We designed, lovingly crafted and fitted four fitted wardrobes as part of this project, showcasing how built-in furniture can create a tranquil and peaceful atmosphere
Middle Bedroom
A second, middle, bedroom features the Elle wardrobe door design in Super Matt Dust Grey. Pippa worked with the My Fitted Bedroom design team to ensure that the internal storage system had all of the shelving and hanging space that they required.
The Loft Space
We also created a clever space saving storage solution in the Loft Space. This is the Elle design in Matt Cashmere. It can be tricky to configure the space in the loft because of all the angles but fitted wardrobes can be designed and bespoke built to fit these spaces perfectly, maximising the storage and space.
All of the wardrobes are from the Elle design range – you can see more here. This design comes in 15 colours and we can design the fitted furniture to your bespoke needs whatever the size and space of your rooms. We will also help you choose the best storage options for your bedroom and add the finishing touches to your bedroom design with handles and fittings.
Focusing on enhancing wellbeing, this project has resulted in a serene and joyful home environment that supports all five senses. Interior Stylist, Pippa Jameson explains how bedroom style, including fitted wardrobes can help to improve wellbeing in the home. "Your home should be a sanctuary, a place where you can unwind and recharge. If you find yourself feeling stressed or overwhelmed in your living space, it's time for a change. Fortunately, creating a calm sensory home doesn't have to be expensive or complicated; there are various methods on recognising a stressful home and how to turn it into a tranquil oasis. Find out more about how to create a sensory bedroom here."
Photography / Video credit: Jemma Watts Photography
Find out what the My Fitted Bedroom design team can do with your space. Book your FREE Home Design Visit here.