Dressing room, playroom and office makeover with fitted furniture
Dressing room, playroom and office makeover with fitted furniture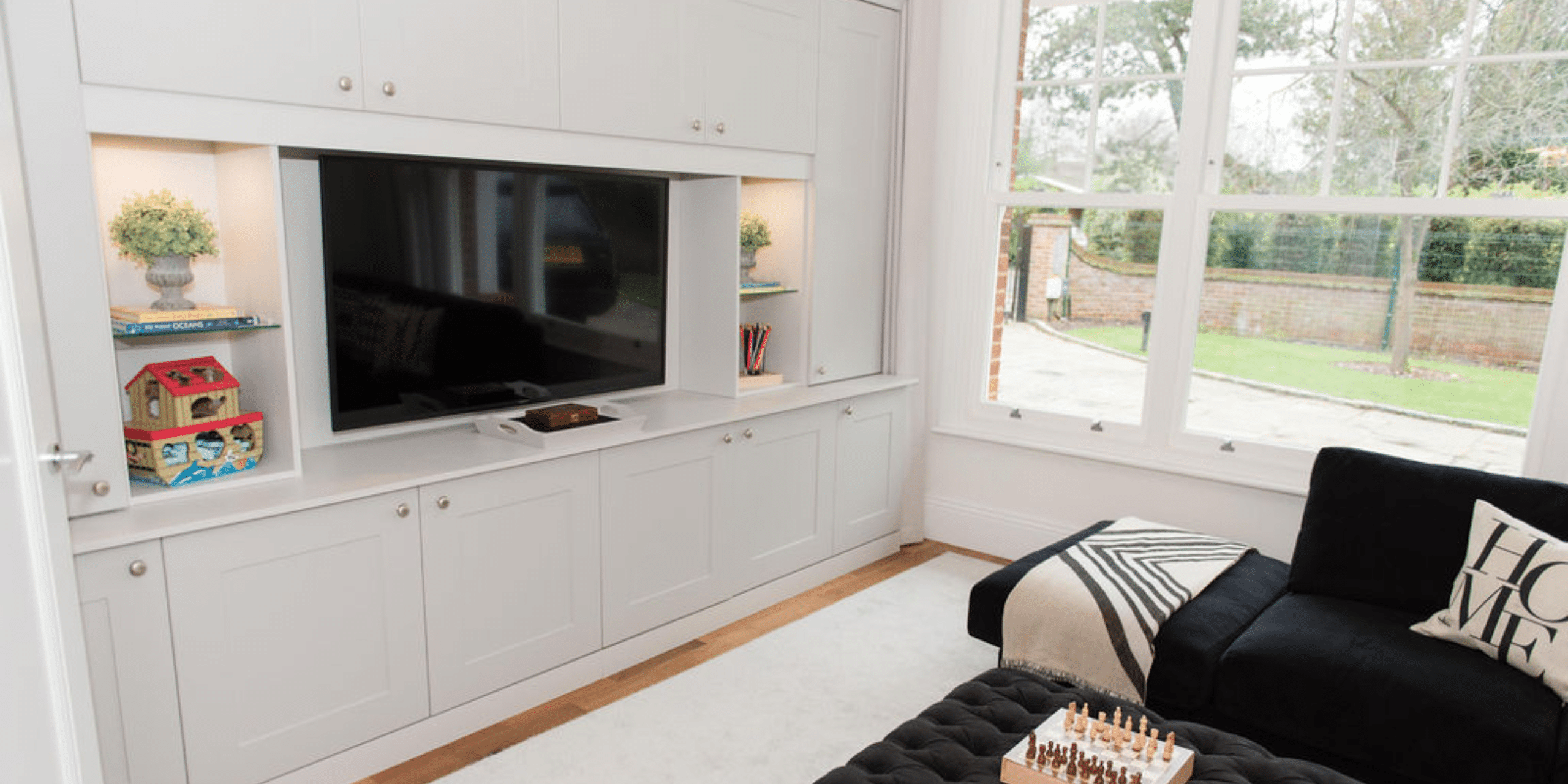 We have brilliant customers – including Rebecca who shares gorgeous images of her home on Instagram @rebeccalouise_home_lifestyle
We helped Rebecca transform her stunning home with a walk in wardrobe, two home offices and designed practical fitted furniture for her play room – and the final rooms are incredible.
DRESSING ROOM
The dressing room, just off the master bedroom, provides a range of different types of storage for Rebecca's huge clothing and accessories collection. We worked with Rebecca to identify her requirements – from hanging space, shelving and drawers. From creating boot-height shelving, to maximising the narrow space at the top for hats and bags, everything was considered.
Rebecca opted for open shelves, rather than having wardrobe doors so all of her clothing and accessories were visible. Internal lighting was incorporated to showcase all of her beautiful belongings.
The double-sided central island creates drawer space and also offers some table-top space. See more on our walk-in wardrobes here.
THE PLAYROOM
In the playroom, Rebecca wanted to continue the minimalist style of the house so the My Fitted Bedroom team created a design which not only housed the TV, but also hid away all of the toys and games. A small shelf unit was left open on each side of the TV to keep the favourite toys on show. We love the contrast of the dark sofa with the white door fronts.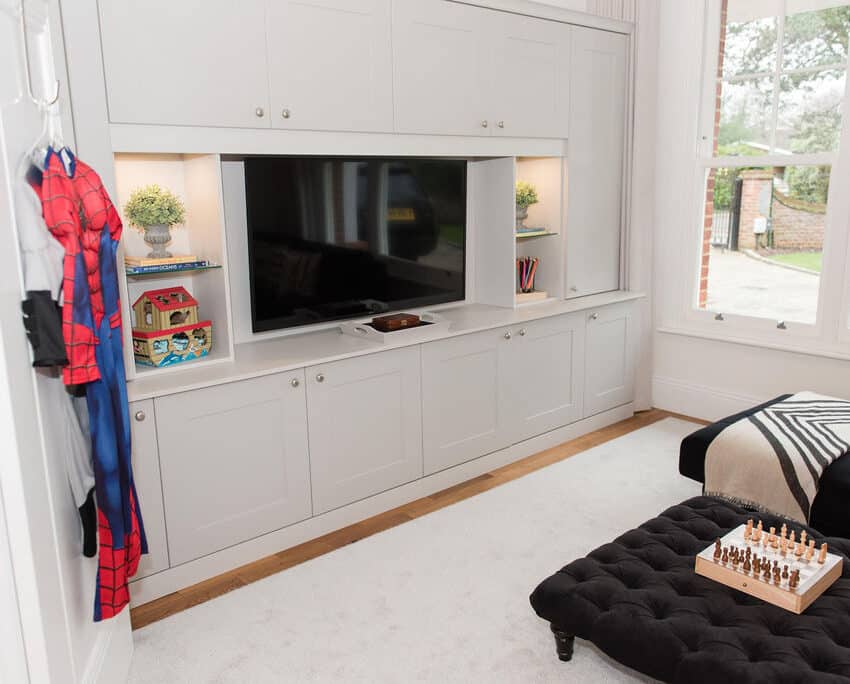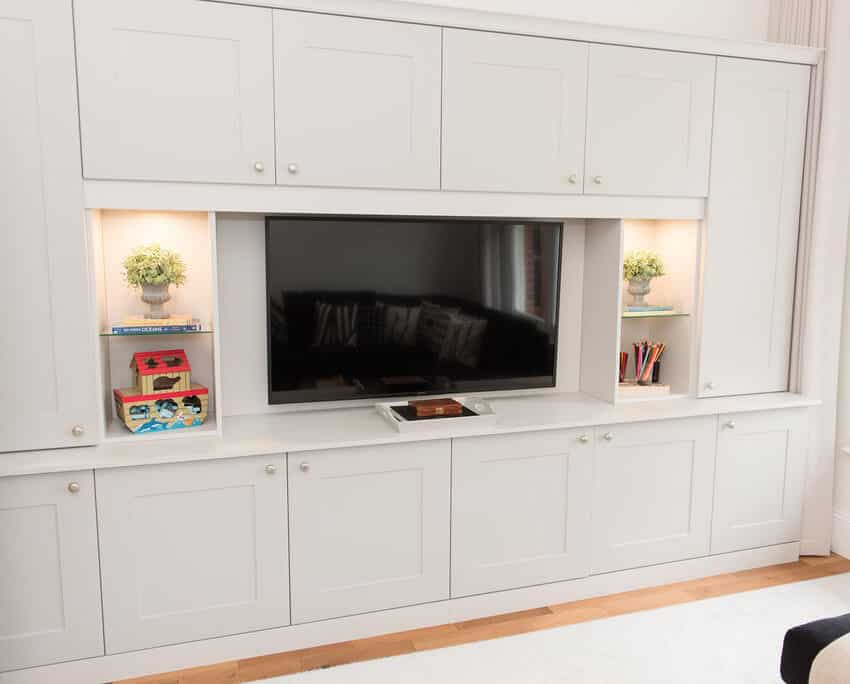 HOME OFFICES
We designed fitted furniture for two separate office spaces. Rebecca styled the first office for a more feminine feel, while the second office, which was originally designed as a cinema room, is a bit more formal. On her Instagram account Rebecca said "I wanted to make this room look beautiful, feel welcoming & work practically."
The door design in Rebecca's home is our Elle range that comes in 15 colour options. You can achieve a similar look with our Shaker Classic design as well that also features the Shaker cabinetry style.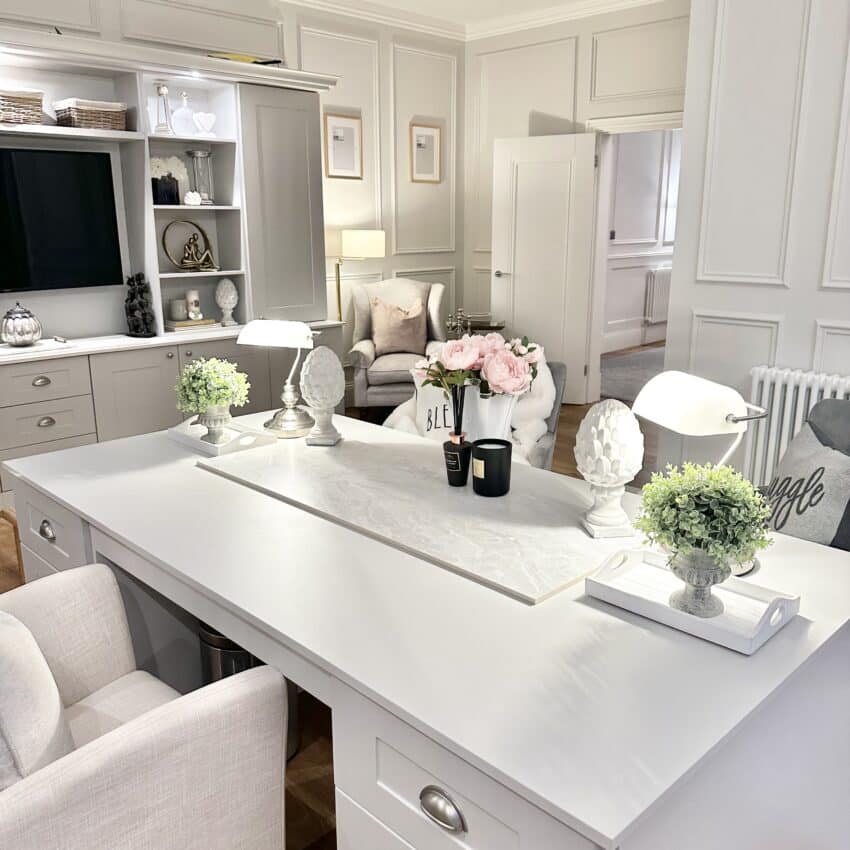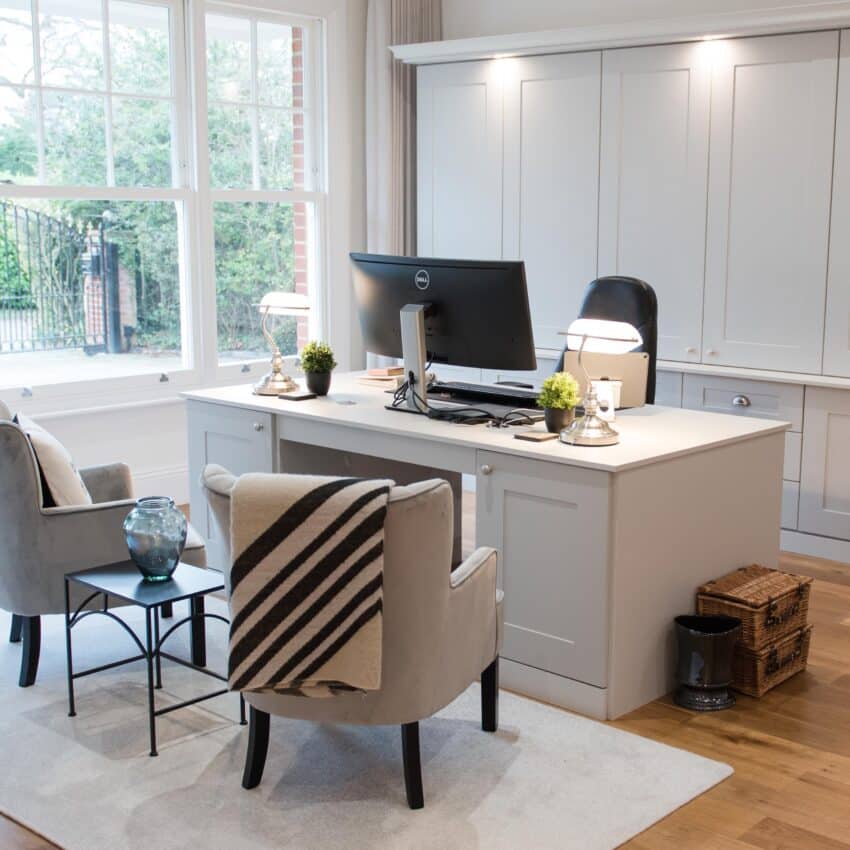 We're so excited to be working with Rebecca again, watch this space for more amazing projects.
Feeling inspired by this gorgeous house? Book your FREE home design visit here now.