Five easy updates to take your guest bedroom from drab to fab!
Five easy updates to take your guest bedroom from drab to fab!
If you've been guilty of turning your spare bedroom into an office, gym or general dumping ground over the past year or so, then a mini makeover might be in order.
Here our interiors expert, Megan Baker, shares her advice on how some thoughtful finishing touches can turn a multi-functional space into a guest bedroom to be proud of in five easy steps.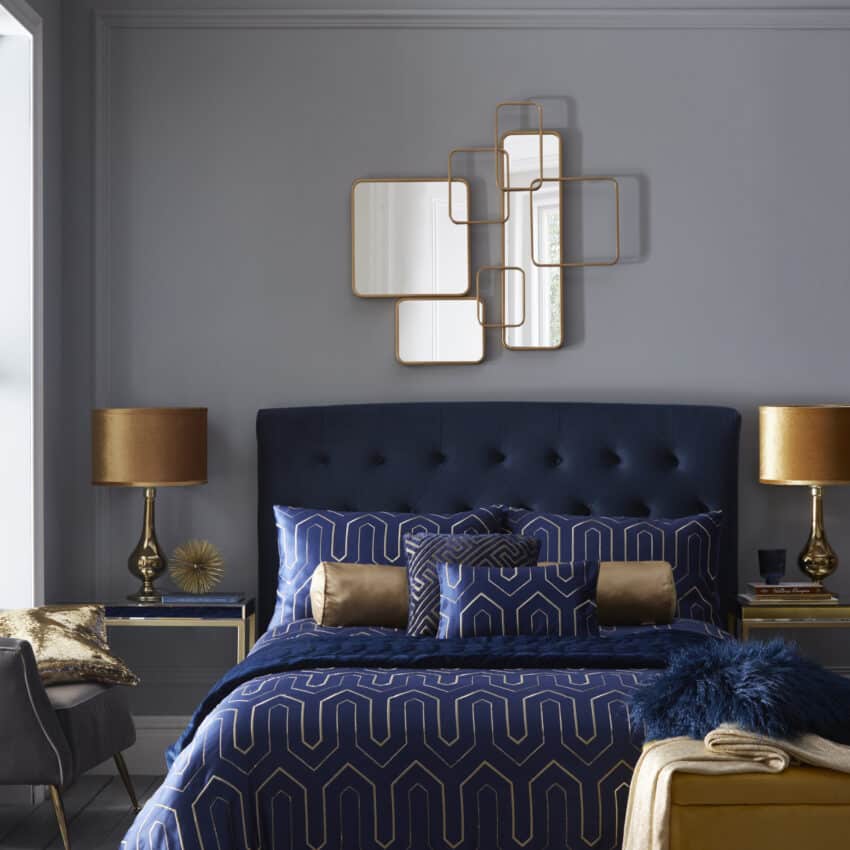 Invest in new bedding
Bedding can transform the look and feel of a bedroom, and by introducing on trend colours will give it brand new lease of life.  Whether you choose a bold, statement pattern or keep it paired back and fresh with crisp white sheets, your guests will feel extra special sinking into fresh, new bedding when they come to stay. One of the most popular colours in our fitted bedroom range is the on-trend Classic Blue, available across a number of our designs. So we love this midnight blue geometric design from Tess Daly's range too.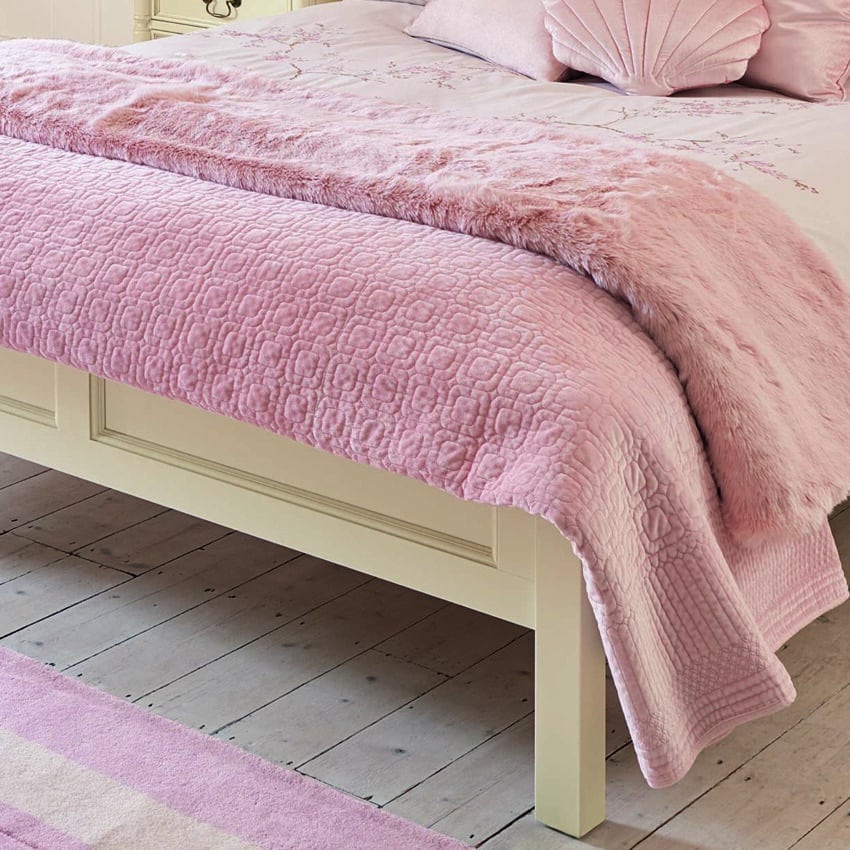 Throw on a throw
Not only can a throw elevate your guest bed to boutique hotel level, it's also a practical addition to a spare bedroom – after all you don't want your visitors to feel the cold! Choose a throw which complements your overall room colour scheme, is soft, tactile and easy to wash.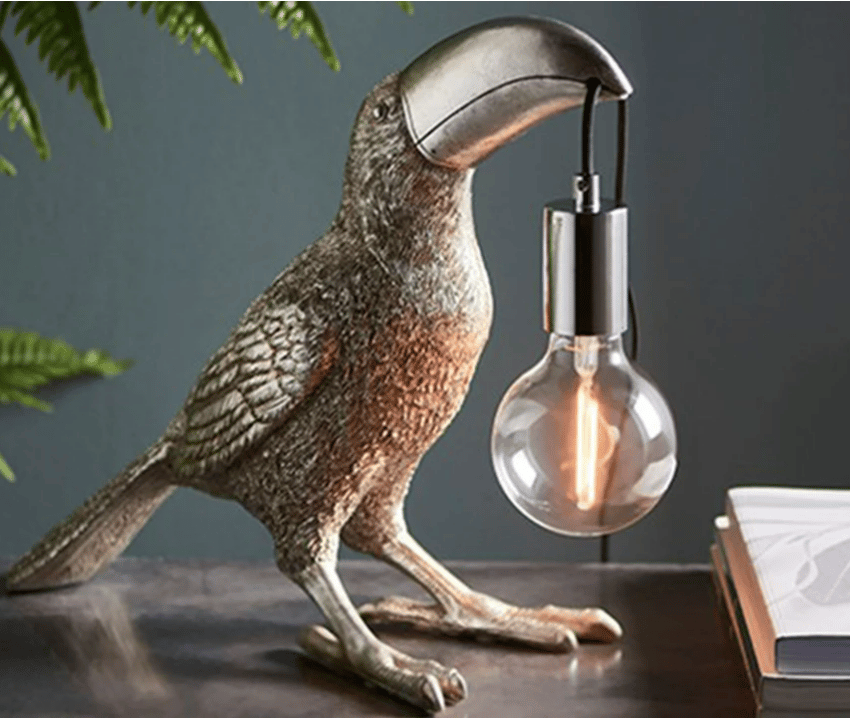 Let there be light
Lighting is an element that can be overlooked in guest bedrooms, but table and floor lamps can create a luxe ambience and add personality to a room. A lamp by the side of the bed also means that your guests can get cosy under the covers before turning out the light. Add a designer finishing-touch to a guest room with something quirky – we love this playful toucan table light that will certainly create a talking point for your guests!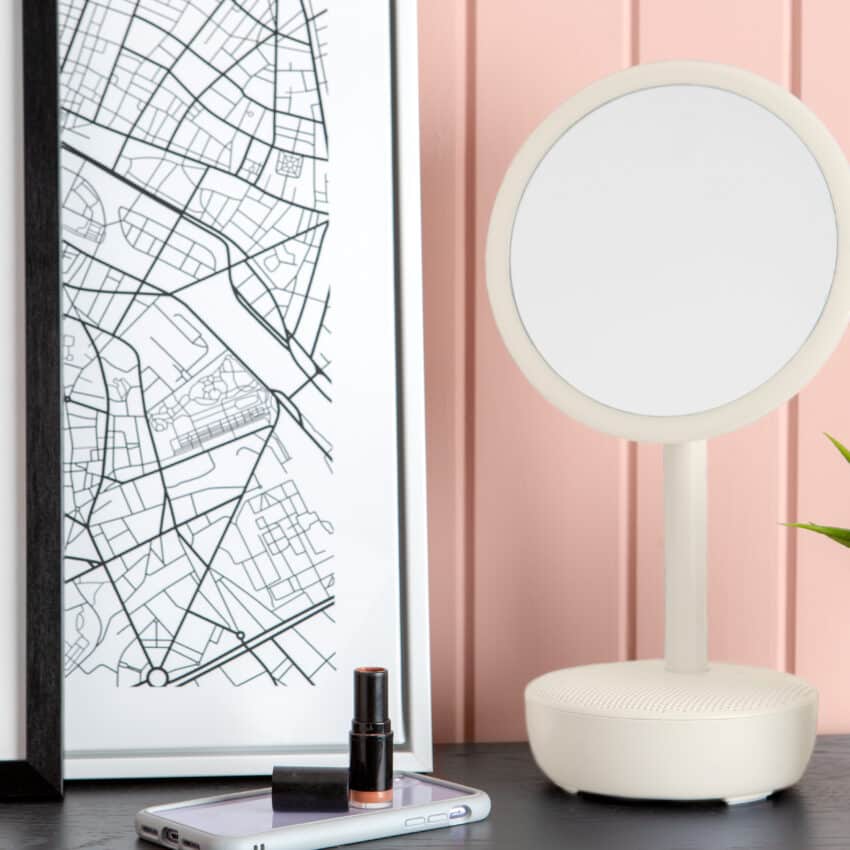 Mirror mirror on the wall … or dressing table!
It's those thoughtful finishing touches that can make your guests feel well looked after during their stay with you and in our opinion one thing that all guest bedrooms should include … is a mirror! We love this make-up mirror that can also double up as a light and a Bluetooth speaker – everything your guests need for getting ready, whilst listening to some their favourite tunes!