How fitted wardrobes can promote wellbeing
How fitted wardrobes can promote wellbeing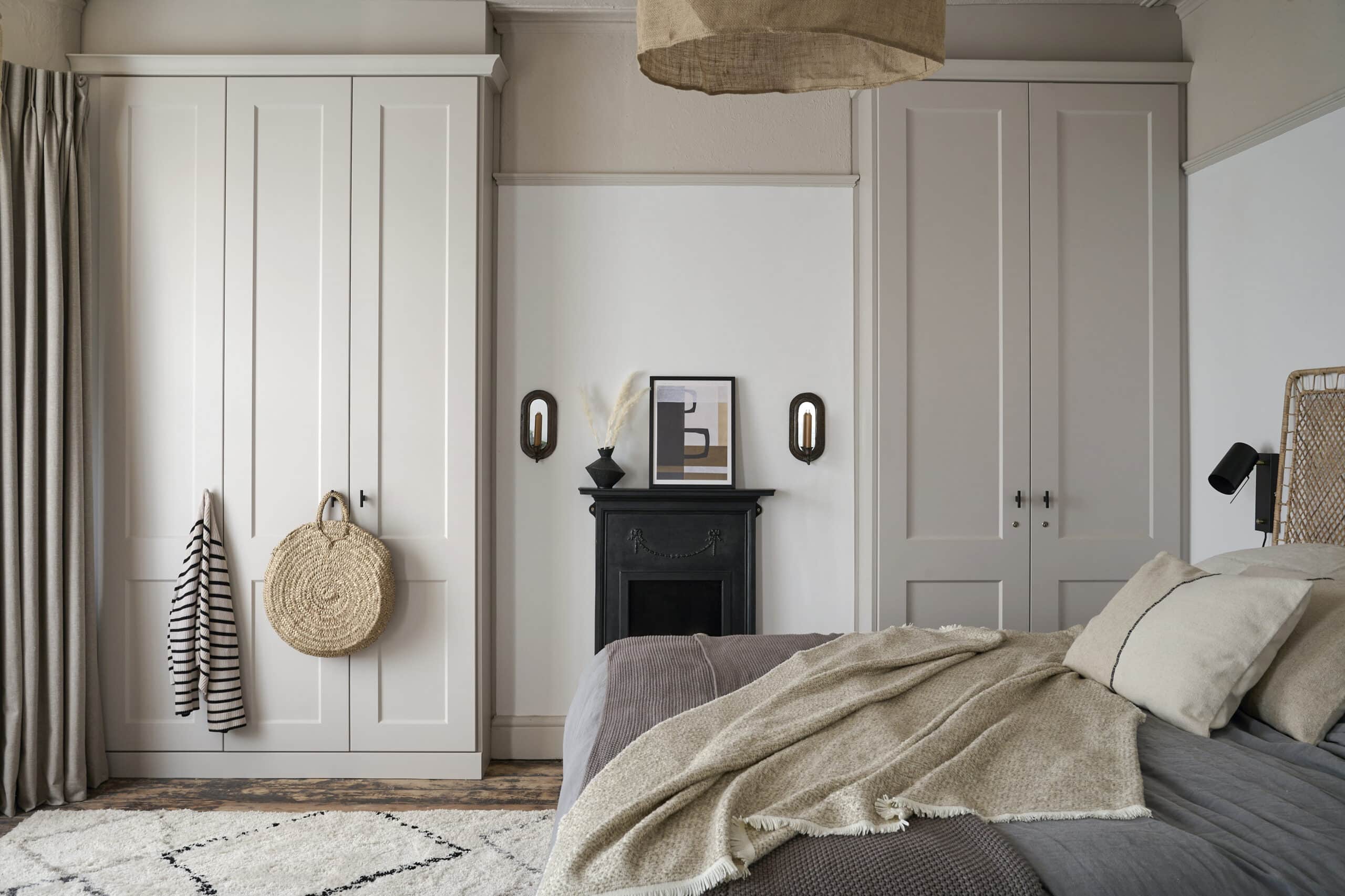 We were thrilled to partner with interior stylist, Pippa Jameson, on a project to completely overhaul her Edwardian home in Liverpool into a space that reflects her sensory interior design principles. Within The Sensory Home project Pippa wanted to create a home which demonstrates how to put wellbeing at the forefront of design, allowing the body to truly switch off from the outside world and the stresses of daily life.
Here she explains how fitted bedroom furniture can improve wellbeing in the home …
"When designing a bedroom, the right wardrobe can make all the difference. Fitted wardrobes, in particular, offer a range of benefits that can transform not just the look of a room but also the functionality and feel of the space. And when you add in sensory design principles, you can create a truly immersive and relaxing environment that feels tailor-made to your needs.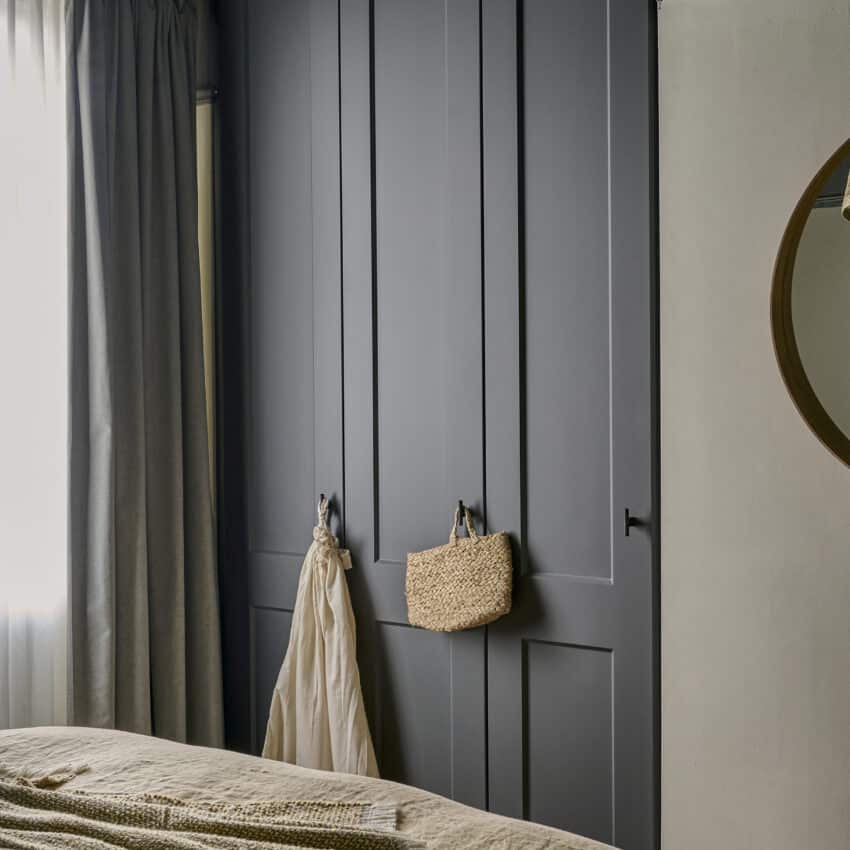 Using storage to create a sensory space
"Storage is just as essential to a soothing space as lighting and soft furnishings as it allows you to keep a clutter-free home (for the most part!), which immediately makes rooms feel more relaxing and can have a positive impact on your mental wellbeing too, as mounting belongings can contribute towards feelings of stress.
"We briefed the designer from My Fitted Bedroom about our sensory design principles for each room, including placing the bed where it's not directly facing a door or window. This can help create a sense of safety and security. These principles followed into the wardrobe design and included design details such as easy grip handles, calm and earthy tones and storage that worked for the space. Each room was tailored to the needs of the house to create an environment that is calming and restful – the perfect place to unwind after a busy day.
The Elle door design was used throughout the bedrooms for consistency and to align with the sensory design principles.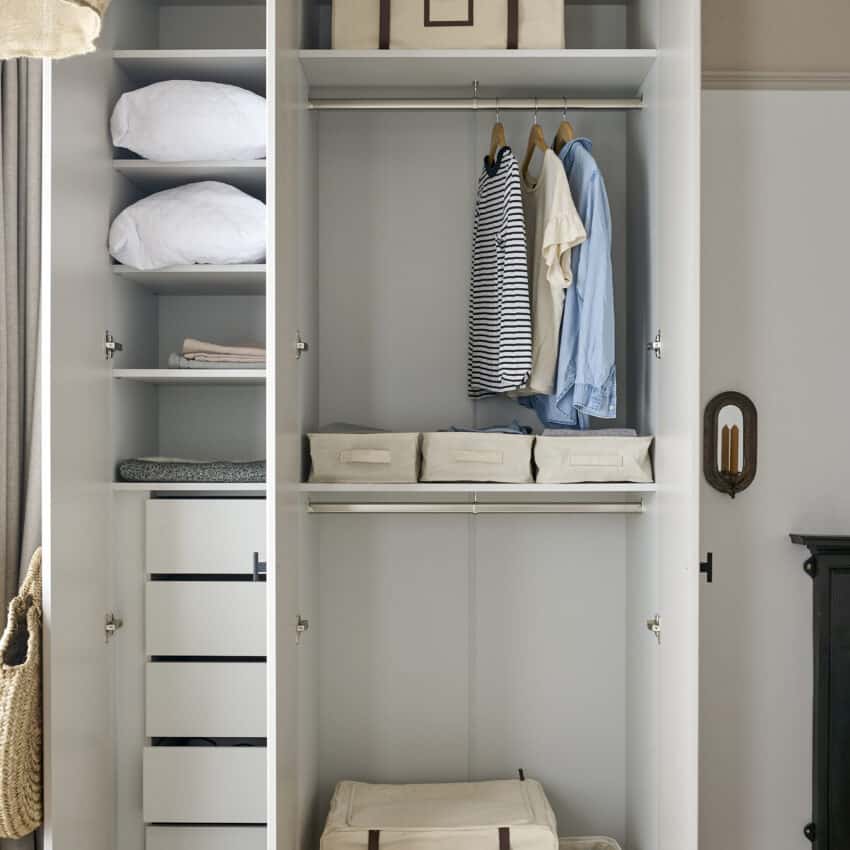 How thoughtful design features can promote wellbeing
"By paying attention to how a space makes us feel, we can create a truly welcoming and soothing environment. This means choosing colours and textures that promote relaxation and furniture that is kind to our bodies and avoids constant twisting and bending. This includes items such as pull-down rails for easy access to clothing, and gliding shoe rails, which allow you to view and select items effortlessly. In addition, features such as built-in lighting, mirrors, and pull-out drawers, allow the furniture to double up as dressing mirrors, providing a functional and stylish storage solution that truly meets your needs.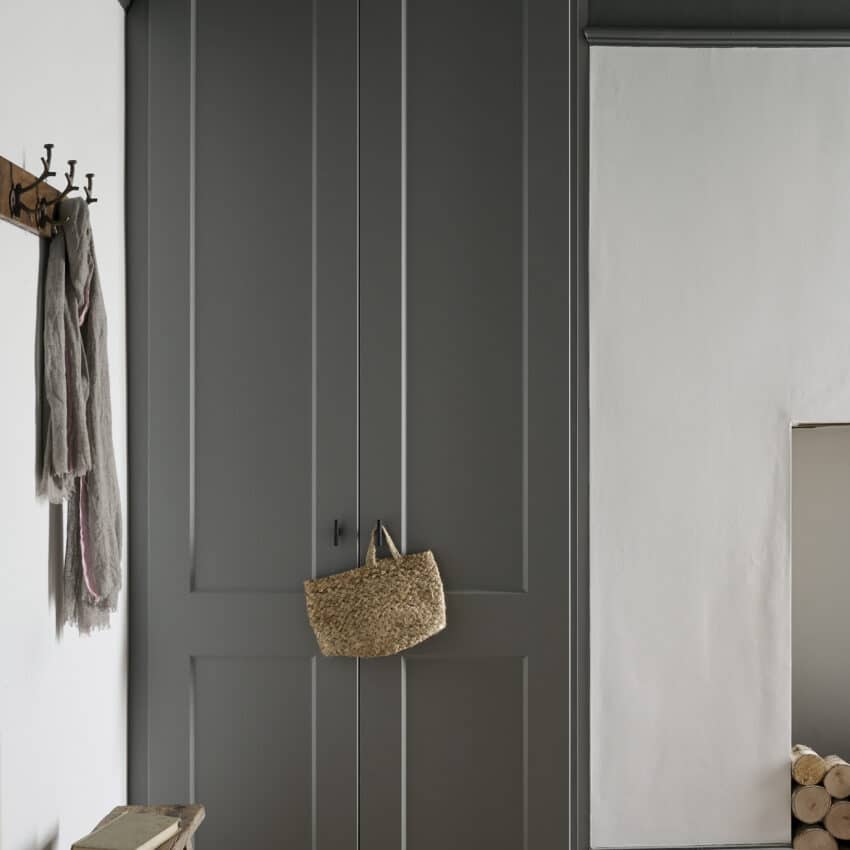 Using colour to create a cosy atmosphere
"Typical of Edwardian homes, the ceilings of the house are high, and whilst this allows for ample storage unless the paint colours are considered, it can make a room feel cold and airy. For this reason, we painted all of the ceilings in The Sensory Home darker than the wall colour. This simple technique makes the ceiling feel lower, which creates a more intimate atmosphere. For we each room we chose a door colour which complemented the colour scheme, allowing the fitted furniture to blend into the room seamlessly. The door style is a timeless and classic look.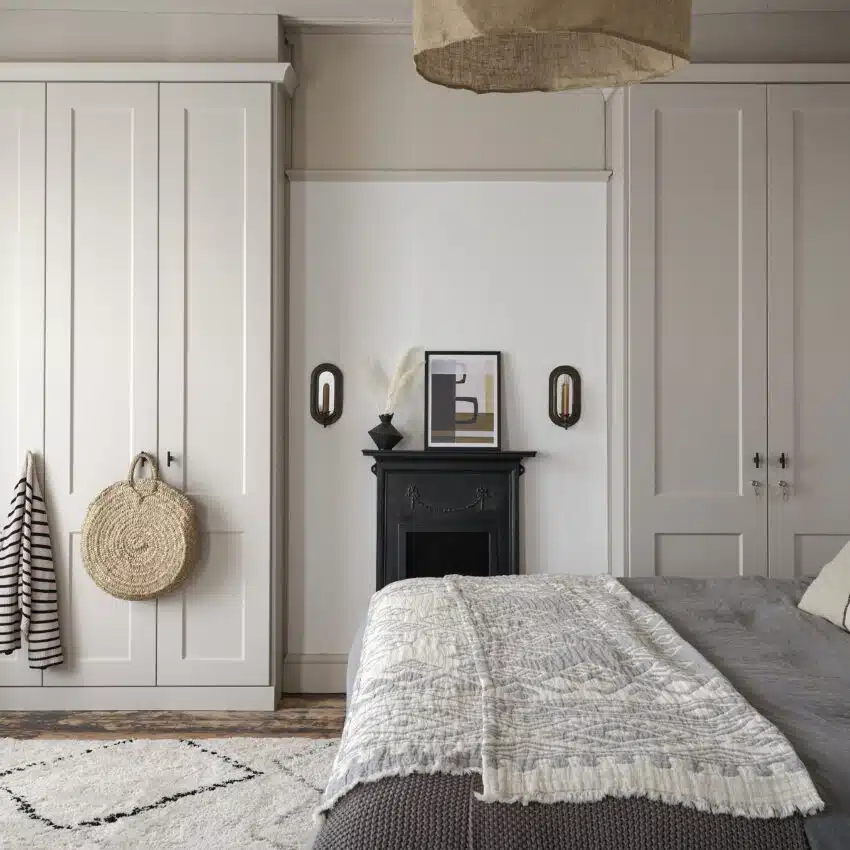 Maximising every nook and cranny in a period property
"Due to the wardrobes being custom-built to fit the room's dimensions we made use of every inch of available space – including awkward corners and nooks – of which there are many in old houses! It also meant that we could gain much more storage than with a standard wardrobe or set of drawers.
"We worked alongside My Fitted Bedroom and designed each room with specific needs, ensuring we had precisely the kind of storage that works for the home.
Photography credit: Jemma Watts
Find out more about Pippa Jameson and The Sensory Home Project here.