How to add a dash of Very Peri to your bedroom
How to add a dash of Very Peri to your bedroom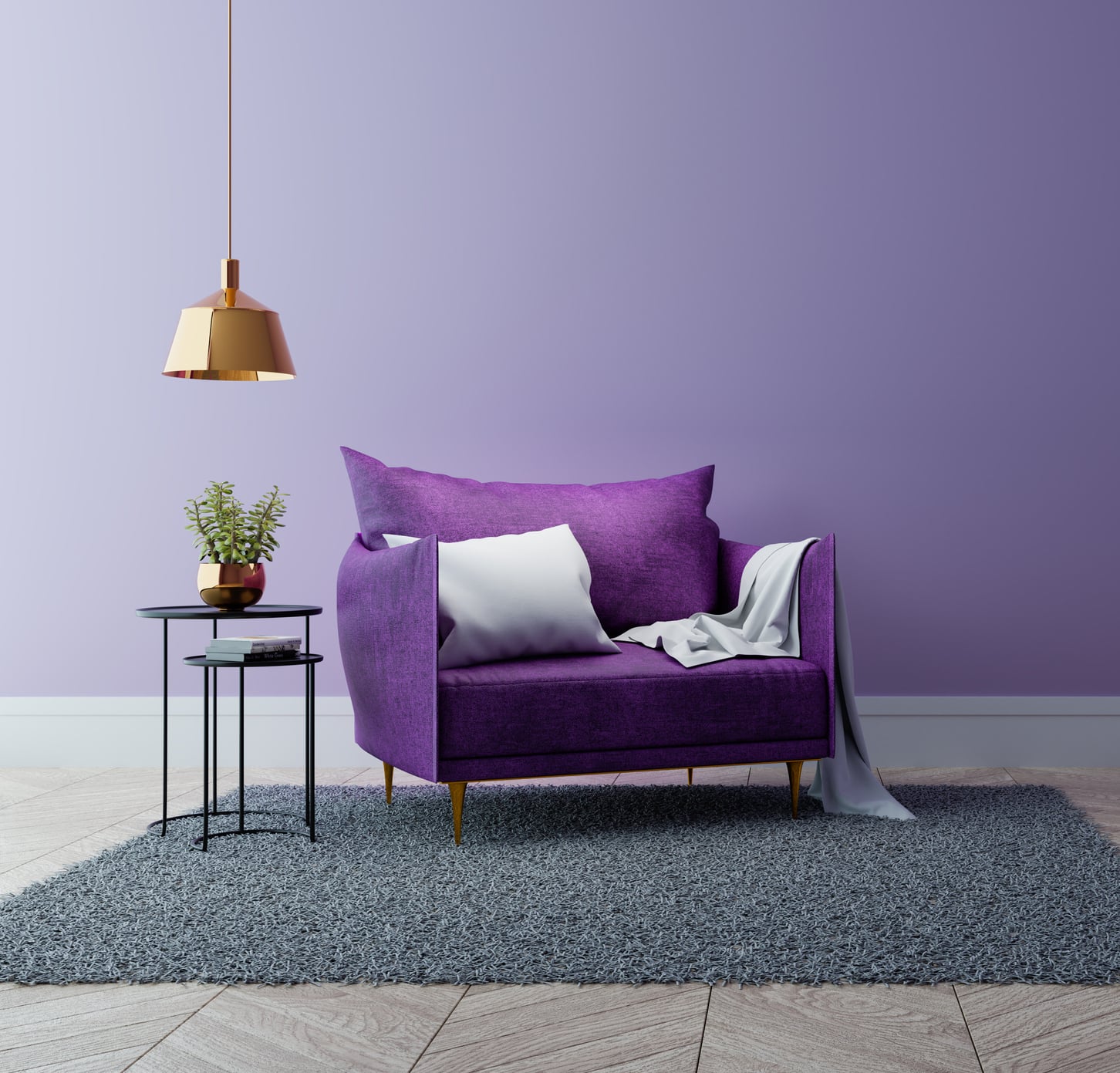 Very Peri (a periwinkle shade of blue) is set to be the hottest colour of 2022 according to the experts at Pantone, which have declared this vibrant purpley/blue as their Colour of the Year 2022.
And we have to admit, we love the boldness and vibrancy of this shade.
Here our interiors expert Megan Baker shares her Very Peri ideas with advice on how you can incorporate them into your existing bedroom design.
Beautify your bedding
Go big and Peri Very bold with your bedding to give a bedroom the wow factor.
This gorgeous kimono inspired bedding ticks not one, but two trend boxes. Featuring shades of purple, blue and pink – the colour palette is on-trend, whilst the botanical design is also set to dominate in 2022 too.
Updating your bedding can quickly and easily give your bedroom a new lease of life and this tropical inspired bedding is the perfect way to get you dreaming of warmer climes this winter.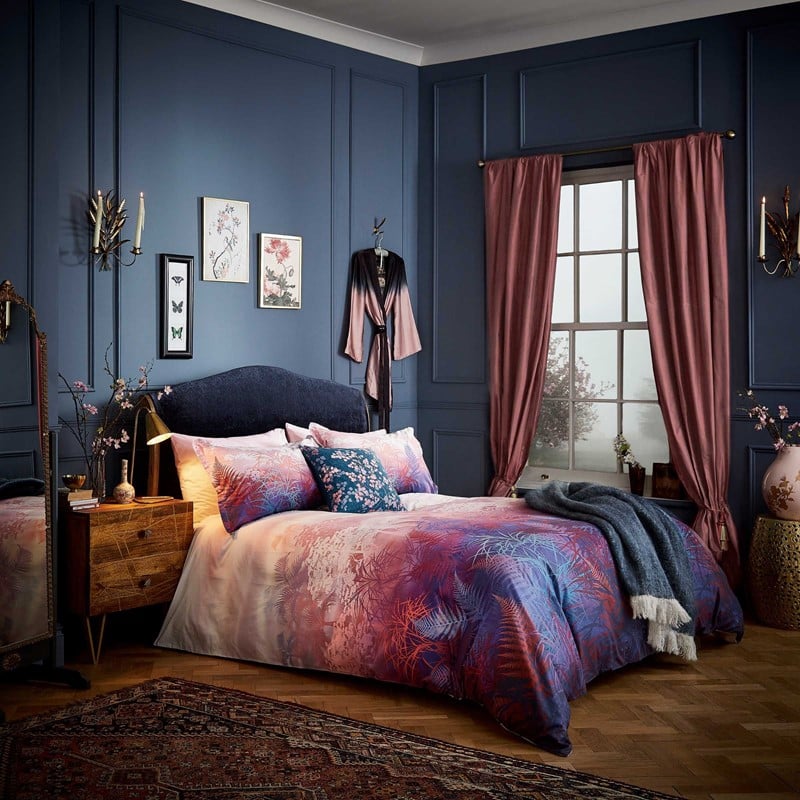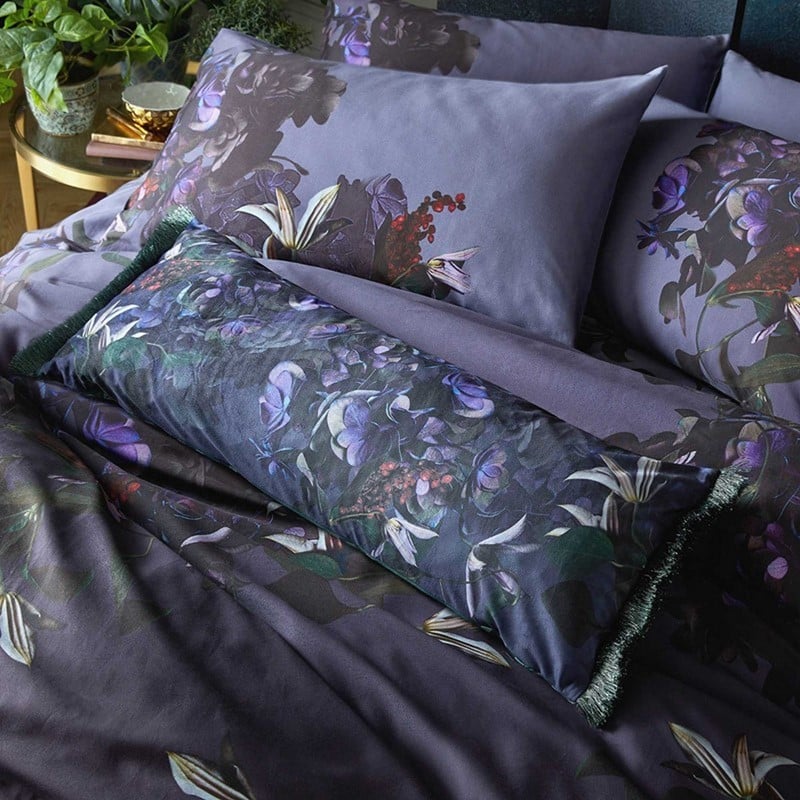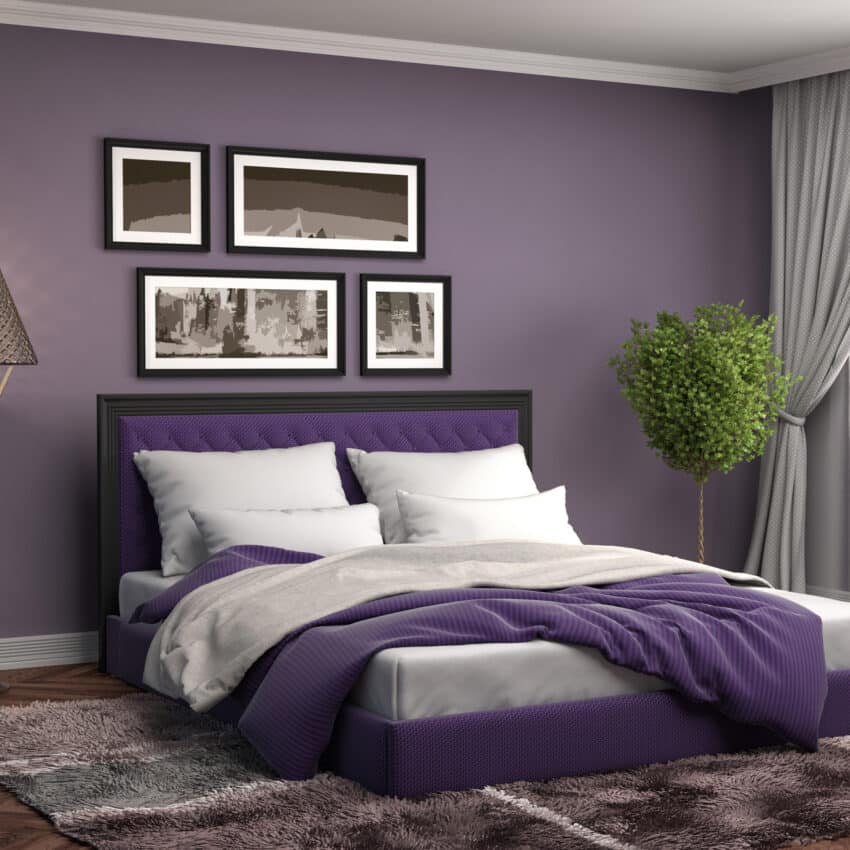 Add accent chairs and a pop of peri at windows
Very Peri is colour that works well in a range of fabrics.
Velvet fabrics work well in this colour, and velvet beds are another current trend for bedrooms. Go big and bold when making the bed a focal point of the room by using Veri Peri. Adding a touch of boutique hotel style luxe to any bedroom, this fantastic purple chair is a must have for any trend hunter. Soft and tactile, it is the perfect place to relax and unwind after a long day.
Lots of people tend to play it safe when it comes to their blinds or curtains and this can be a missed opportunity to bring some colour or pattern into your bedroom. These two-tone pleated blinds mean that the purple is not overpowering and it helps to keep the whole design scheme grown-up and on-trend. I love how the different shades of purple come together in this room to create a really luxurious and welcoming space.