Walk-in wardrobe design ideas
Walk-in wardrobe design ideas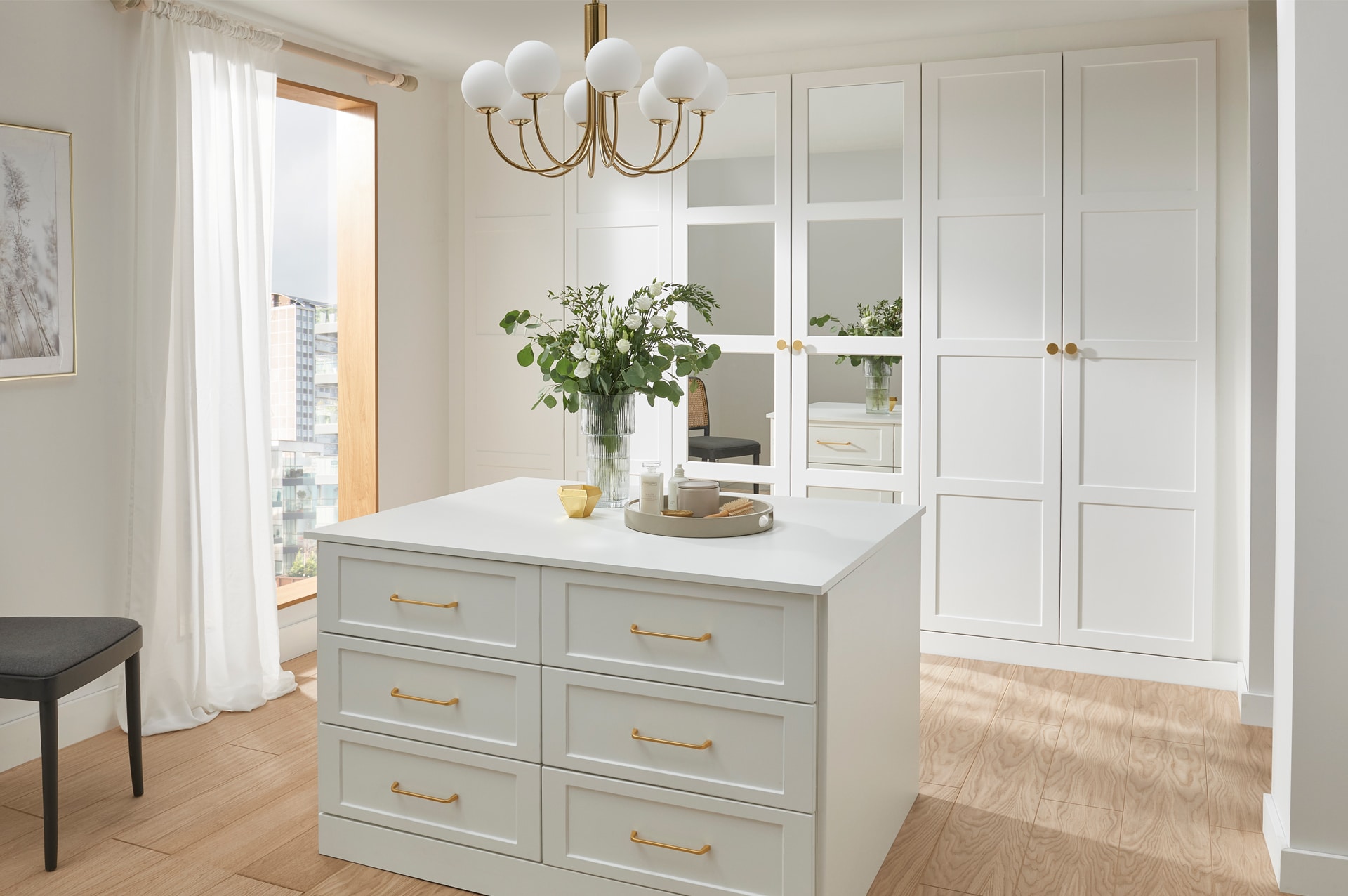 My Fitted Bedroom offers an in-home (or virtual) design service where bedroom design experts work with customers to design the space.
Customers get CAD designs that can be tweaked and configured until the ideal solution within the customer's exact space is achieved. Often our designers, who create these layouts everyday, present ideas that customer's just haven't thought of. Our expertise is also about building in elements like power sockets and working around 'unusual elements' within a room that can be overlooked. Not everyone has a square box to work within, where using a made to measure fitted furniture supplier is advantageous.
Walk-in wardrobes can be provided with either open shelving – where clothing and other items such as bags and shoes can be stored neatly while still on show. Or wardrobe doors or sliding doors can be added.
Having a Walk-in wardrobe professionally installed also takes the hassle out of the process. Fitters come and install the furniture – with all of the finishing touches such as sealing the edges of the furniture to the wall and ceiling (not something you can achieve with flat pack options) – within one day.
Here are some examples of Walk In Wardrobes we've created:
This walk in wardrobe was created for a fashion social media influencer who has an enviable collection of designer handbags and shoes that she wanted to display.
One side was created to display the bags and shoes, with clothing behind co-ordinating wardrobes. The space was further maximised with an island unit and a dressing table.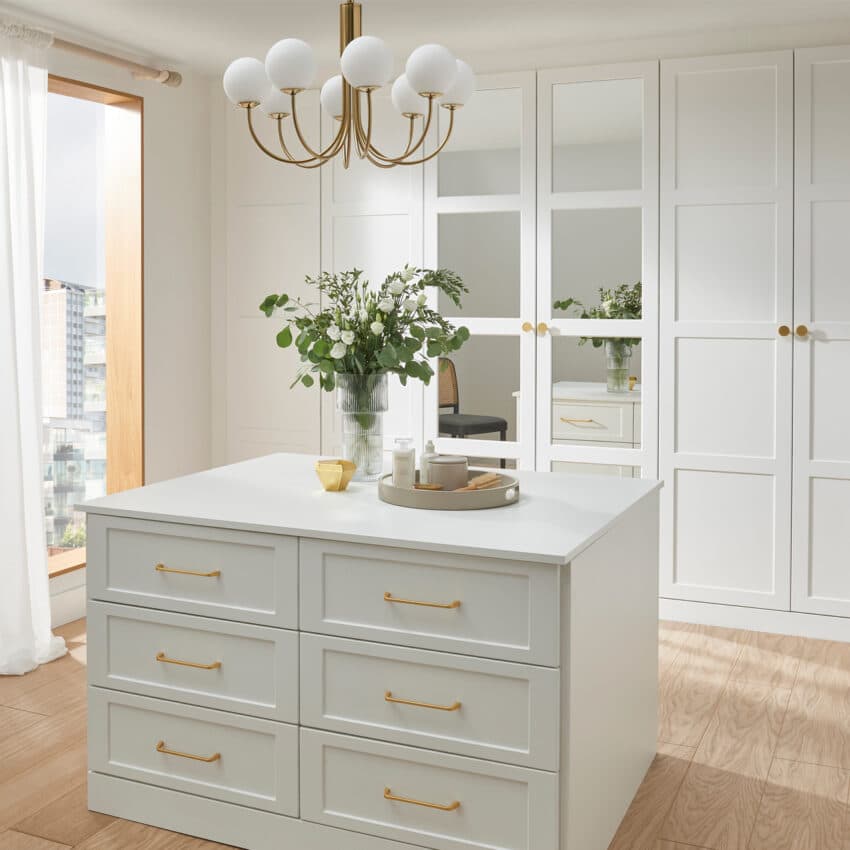 This is another example of a My Fitted Bedroom walk in wardrobe with island unit. Island units are increasingly popular as a way to provide even more practical storage.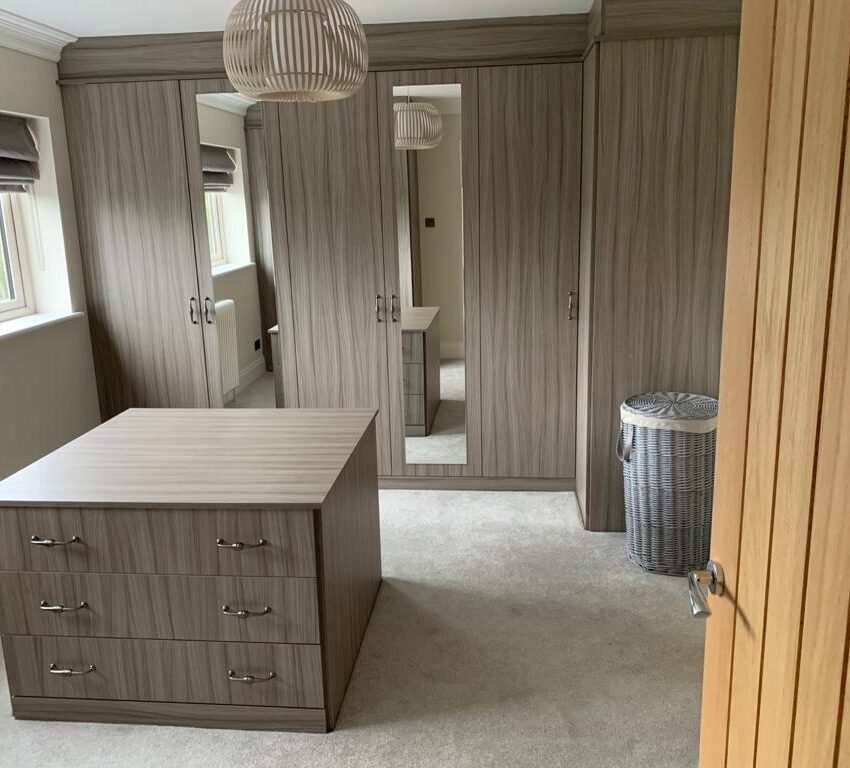 A Walk-in wardrobe created for a customer in South Yorkshire. It's a fabulous relaxing space.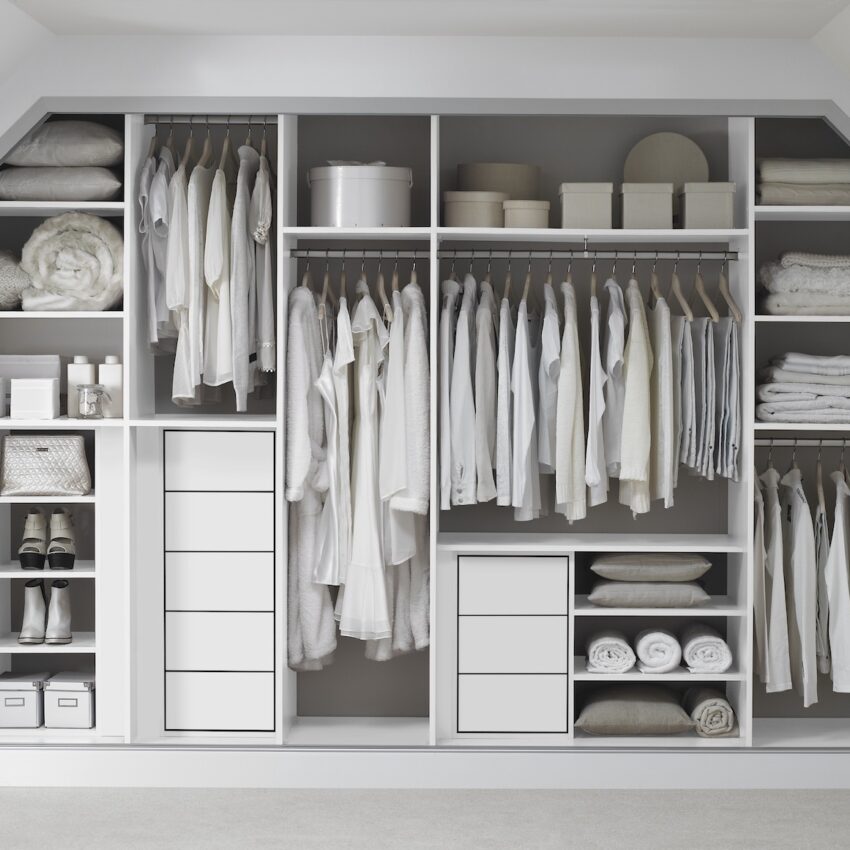 For people creating a walk-in wardrobe within a loft space with angled ceilings, built in furniture works the space fully.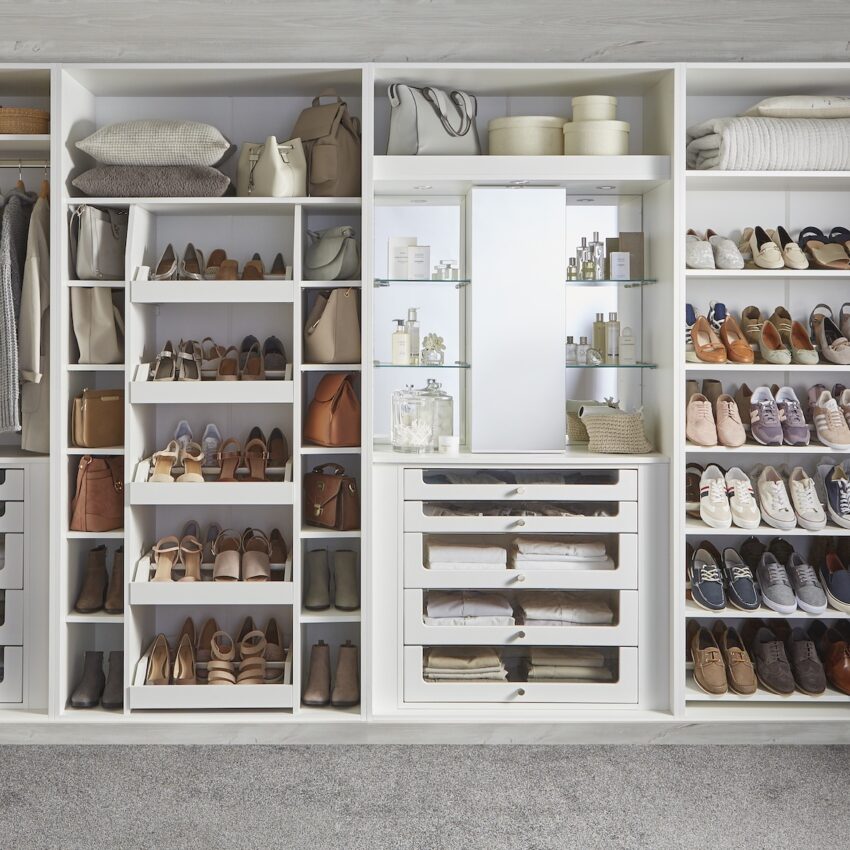 Walk-in wardrobes are increasingly being designed for 'more than clothes' and provide the ideal storage solution for bags, shoes and cosmetics – hence the popularity of our bespoke storage options specifically designed to display these items.