A Q&A and sneak-peek at this Instablogger's bedroom transformation
A Q&A and sneak-peek at this Instablogger's bedroom transformation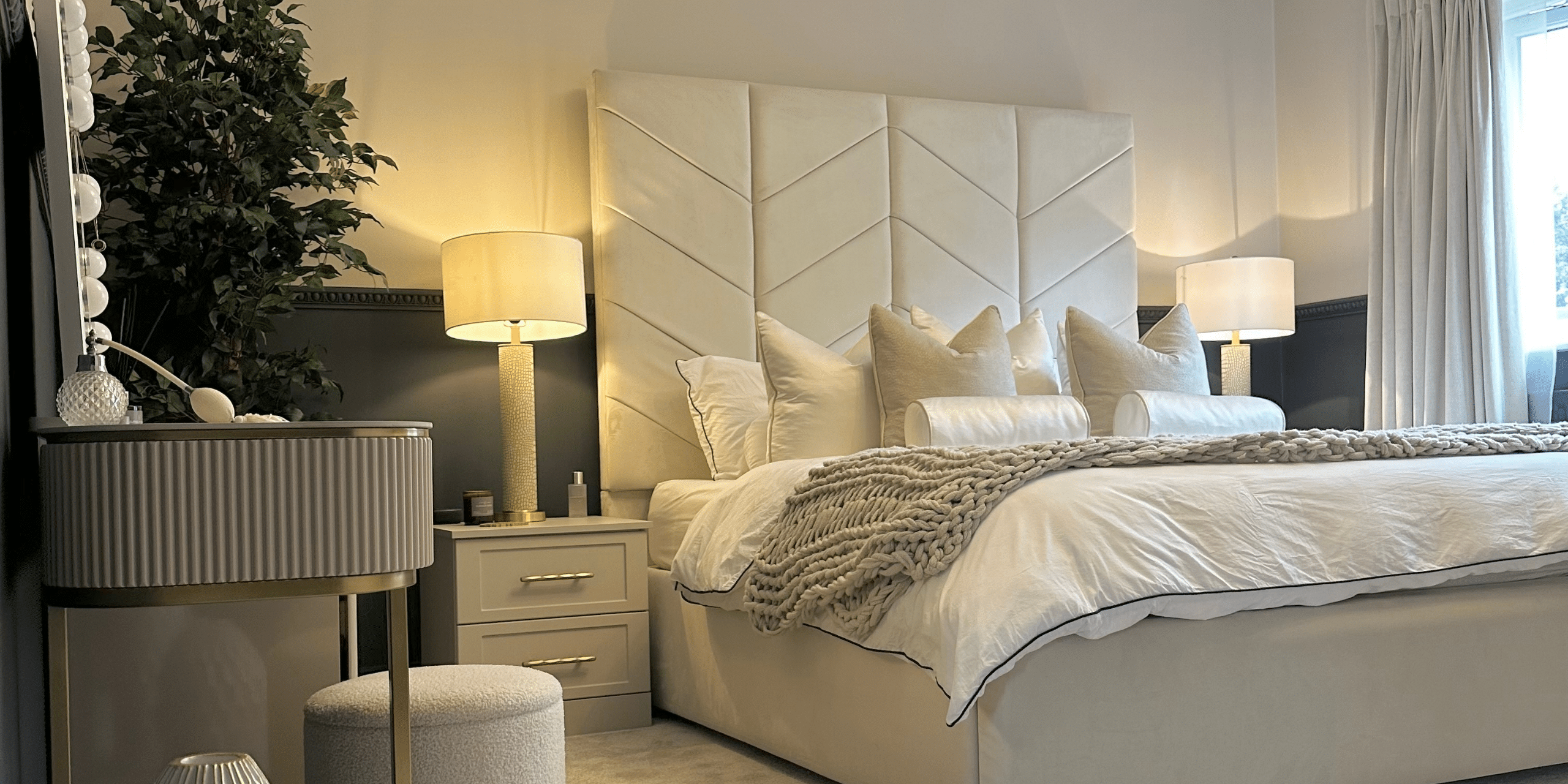 After designing and fitting wardrobes in Instagram influencer, Danielle's previous home, we were so excited to help with her new home too!
Interior and lifestyle blogger, Danielle Dixon uses her blog House To Home At Last  to showcase her home renovations. She's also got a large Instagram following with daily updates on her makeovers and other great interior hints and tips.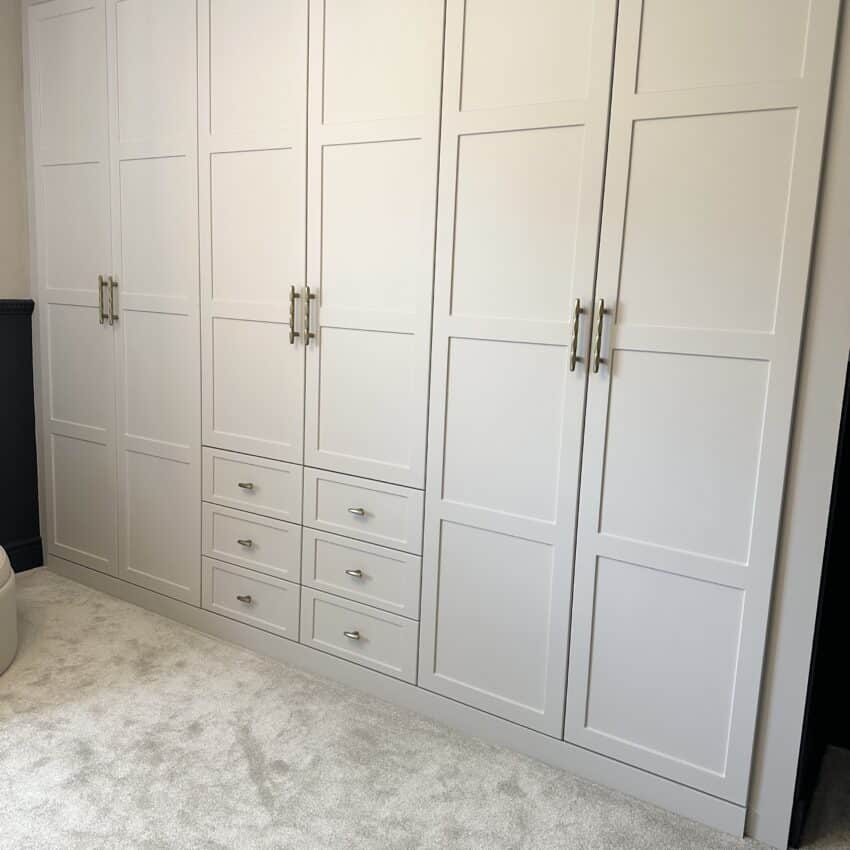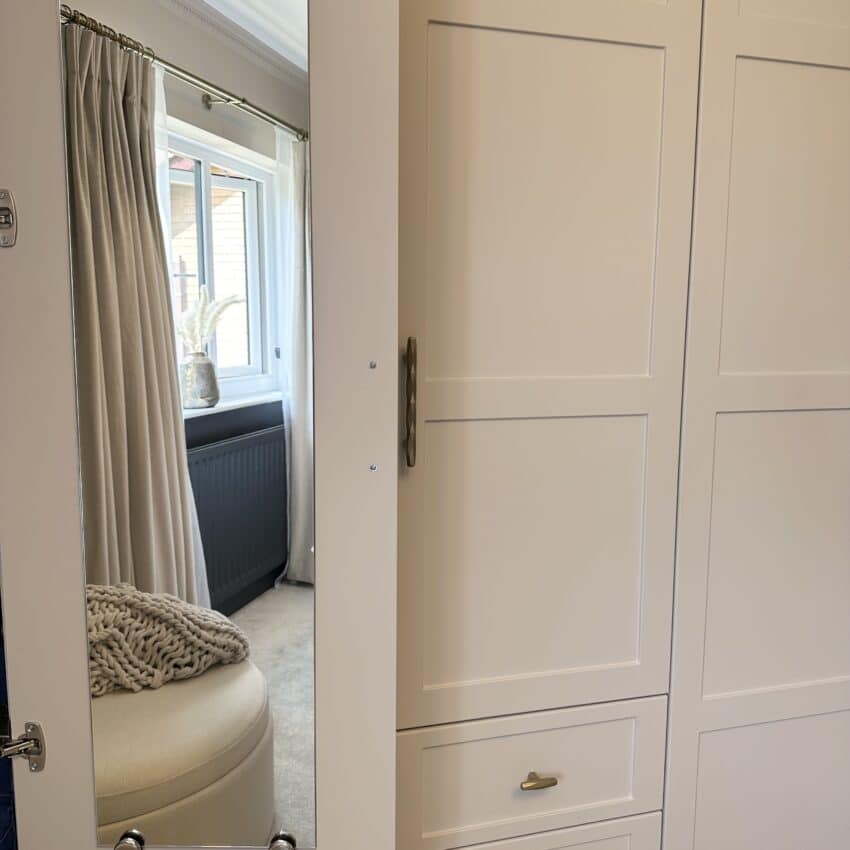 My Fitted Bedroom did a Q&A with Danielle to hear all about her latest home updates…
Background to the project:
What room did you use the My Fitted Bedroom team for? Master Bedroom
What was the room like before? What problem were you trying to solve? The bedroom was very dated, it had the original 70's style fitted wardrobe with a lovely green carpet on the inside. It was a great size but the space wasn't utilised to the best it could be, there was only hanging space which left lots of dead space which could benefit from some shelves and intelligent storage.
Why did you choose fitted furniture? I love the sleek style of having something that fits perfectly in the space you have.
How did you hear about My Fitted Bedroom? I've seen a lot on social media about them, but having used MFB before I knew the great kind of service I could expect, I was really impressed last time.
My Fitted Bedroom design visit:
Did you have a clear idea of what you wanted before the designer arrived? I knew the style of wardrobes I wanted as I have some bedside tables from MFB which we brought with us from our previous home, so I knew I wanted something to match in with those.
Did the designer suggest anything you hadn't considered before – different layout, colour, etc? – I was very torn with a bold colour, I was shown a beautiful dark navy blue which I was so tempted to go with but ended up staying with Elise in Cashmere.
How did you find the design process? Everything was so easy, the initial visit was really quick, the designer showed me a mock design on the laptop of the space and we discussed different options then but I didn't have to make my final decision until the second visit.
What internals did you go for and why? I knew I wanted plenty of shelf space but also internal drawers as they're really handy, I also had an internal mirror put in which is great.
Anything else about the design visit worth mentioning? It was great to be able to see real samples of the colours for the doors and internals too, it meant that I went with something different for the internal colour as I could see how it looked against the outside colour. Same with the handles, it's great to see things for real and feel the texture.
The installation project:
How long did it take for your furniture to be installed? I think it was around 3 weeks after the final design visit so really quick.
How did you find the installation process? Really easy, one day the wardrobes are delivered and the next day the fitters turn up to put it all together.
Any feedback on the installation and the fitters? They worked really hard and managed to get it all done in one day which I didn't think was possible. They worked so hard to work around the existing coving on the ceiling and make it all look sleek and you'd never know they had been installed around the existing features of the house.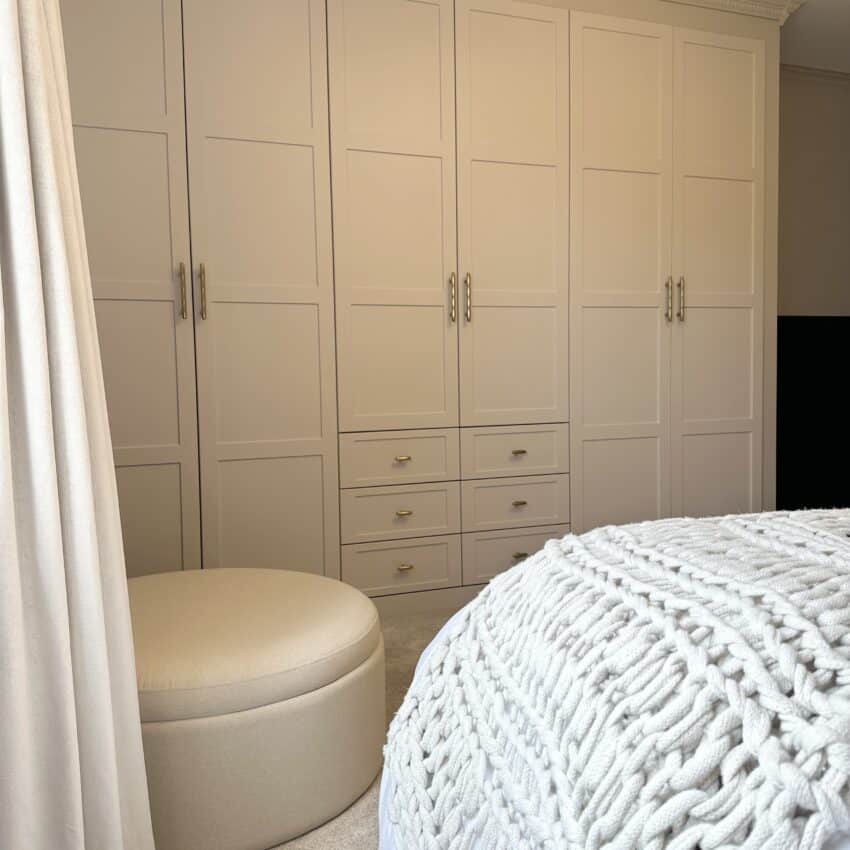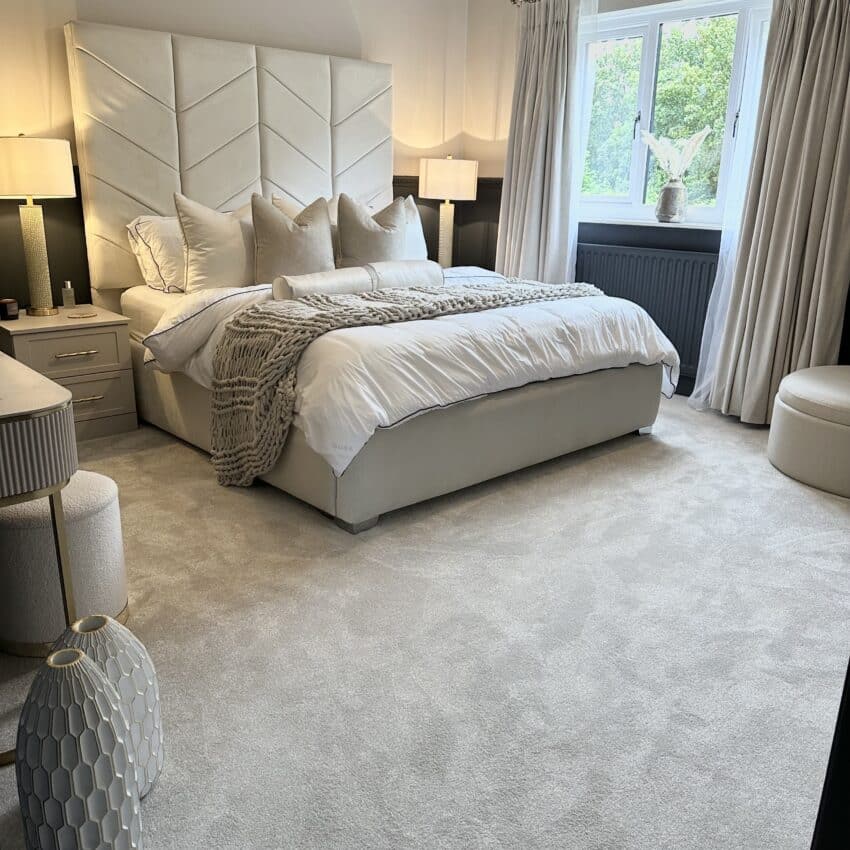 We asked Danielle about the finished result:         
"From start to finish, everything with My Fitted Bedroom was a breeze. The initial designer really brought my ideas to life and was very patient while I indecisively looked through all the samples and colours as I just couldn't decide in the beginning whether to stick with my initial choice or go for something bold. He changed things up on the CAD design so I could get a better idea of how things would look. I was really impressed with how quickly after finalising the design I got a call to say they could deliver my wardrobes and have them fitted the same day. The fitters work so hard and really did a brilliant job. They make the fitted wardrobes look so good, even parts where your walls or ceiling may not be completely straight, they fit the panels to make it look perfect and they really are the most amazing fitted wardrobes to look at and really have the wow factor. I would 100% recommend My Fitted Bedroom to anyone, you won't be disappointed with any part of the service."
Get in touch to book a FREE home design visit and see how the My Fitted Bedroom team can help to transform your space too.