Interior design trends to watch in 2022
Interior design trends to watch in 2022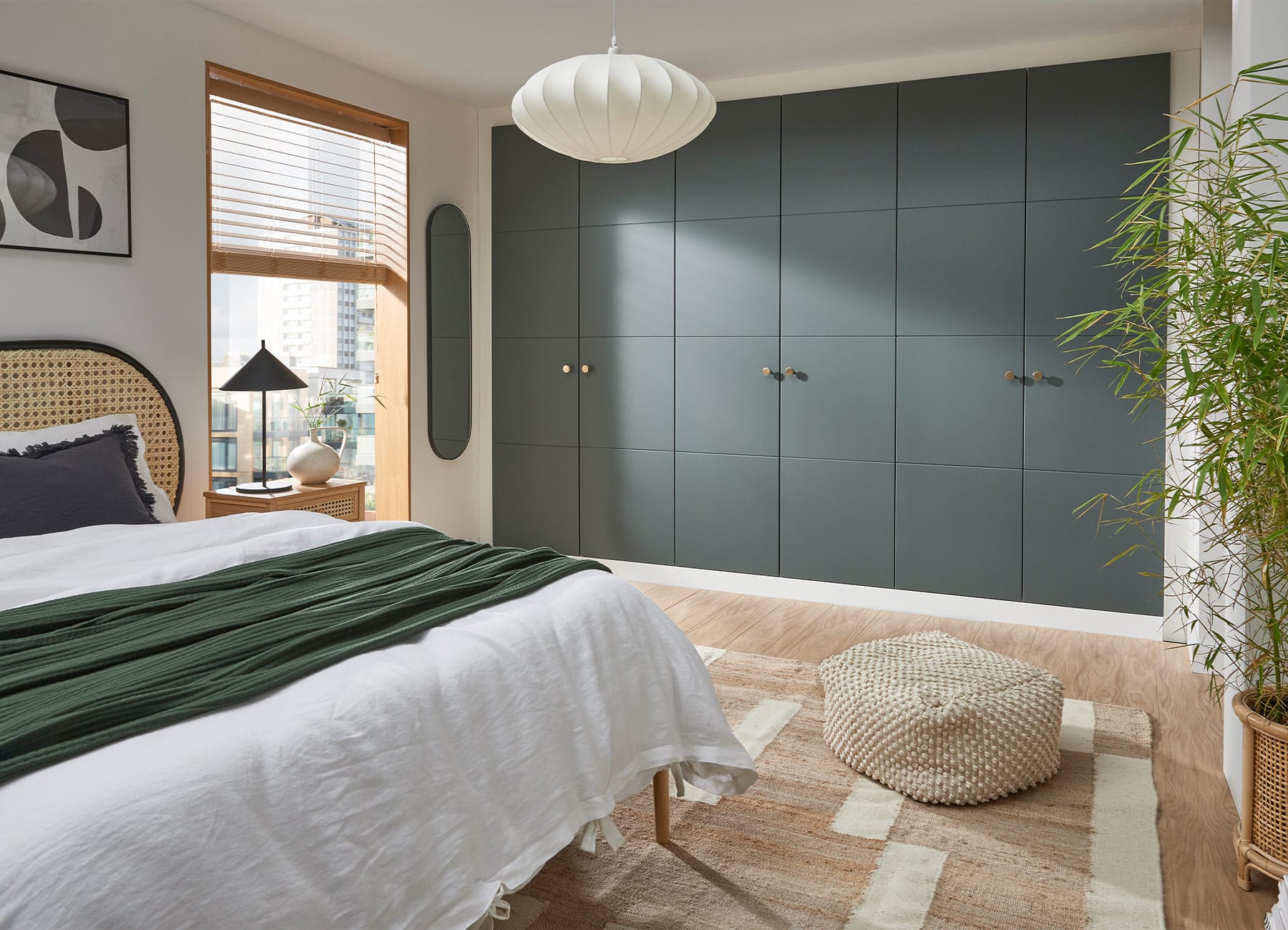 As the year comes to a close, our design expert Megan Baker takes a look into the future to share with you some of the hottest interior design trends of 2022 and how you can incorporate them into your home.
"We are already starting to see some key trends coming through that are set to be big for 2022 – from getting brave with colour to redefining our living spaces, our homes are continuing to evolve into spaces fit for a post-pandemic world. The key thing about design is to embrace what works for you – here are some of my favourite emerging trends to consider.
Defined living
We have started to see a gradual move away from open plan living over the past few years and the pandemic has really accelerated this as people look to carve out designated work, home and play spaces. While it's not a case of building walls back into your home, the key to defined living is using glass panelling, furniture and accessories to separate your space and make it a bit less open. People are doing this with decorative screens, bookcases, zoning flooring and sofas – to create semi-permanent room dividers that still offer a lot of the flexibility and benefits of open plan.
Clearing away the clutter is a mantra ringing out across the UK as lots of people look to build in even more storage – in the bedroom, under the stairs, in utility rooms, and home offices.
We are also seeing a lot of people investing more in their home offices, building in furniture like desks and storage so that a space can still be multi-functional and a positive working environment.
Luxury and comfort combine
Many homeowners have started to view their homes from a different perspective – they are no longer merely functional spaces, we appreciate the comfort, safety and solace that they provide and we are spending more time in them than ever before. Adding a boutique-hotel feel to bedrooms and bathrooms has become a growing trend – with luxurious finishing touches and accessories allowing for a quick and cost-effective upgrade.
As we head into 2022 this luxe trend will continue to go but with an added layer of comfort. Tactile materials, soft shapes and rich colour palettes will become increasingly popular but people will also demand a bit of durability and ease of use from their interiors to complement busy family life. Afterall – there is no point having a beautiful living space if you are constantly worrying about spilt drinks and sticky fingers!
Go Green
Biophilia has been trending for the past few years but it is certainly not going anywhere in 2022. According to Pinterest's 2022 trends report, searches for "biophilic architecture" and "biophilic design bedroom" rose significantly in the last 12 months. But it's not just about filling your bedroom with greenery – people are looking to go green with all aspects of their home interiors – from the materials that are used, fauna inspired patterns and prints and the colours on the wall and fitted furniture. Green evokes a feeling of abundance and is associated with feeling refreshed, peaceful and secure. This makes it a great shade to incorporate into your bedroom – providing a really restful ambiance that is also on-trend.
Blast from the past
Antique, vintage and retro finds will start to dominate interiors in 2022 as people look to merge the old and new as they take a more sustainable approach to home furnishing. Whether it's upcycled retro or untouched antique, shoppers will spend more time scouring antiques markets, charity shops and second hand marketplace apps to find unique pieces that have a story to tell. This is a great way to revitalise your home interiors and add some interesting talking points into your space.
Retro and vintage pieces can also add a sense of fun and glamour into a space – from cocktail bars and neon signs to plush velvet armchairs, more people will be looking to uplift areas of their home – especially spaces that are used for home entertaining.
Blue in '22
Blue is another colour that we will see everywhere in 2022. From Dulux's Colour of the Year, the light and airy 'Bright Skies', to Pantone's trend pick – a vibrant periwinkle blue inspired 'Very Peri', we will see a spectrum of blues make an appearance in homes across the UK.
Similar to green, blue is a colour that has connections with nature (sky and sea) and can make us feel relaxed, calm and tranquil. It is also said to soothe the mind for a good night's sleep – perfect if you are looking to carry out an on-trend bedroom re-design.
Blue has been trending in bedroom furniture for the past couple of years – with our Classic Blue colourway proving to be one of the bestsellers of 2021. As more and more people look to take inspiration from colour trend experts, we are predicting that blue bedroom furniture will dominate in 2022 too.