Interior Trends 2023/24… colours, materials and moods driving our decors
Interior Trends 2023/24… colours, materials and moods driving our decors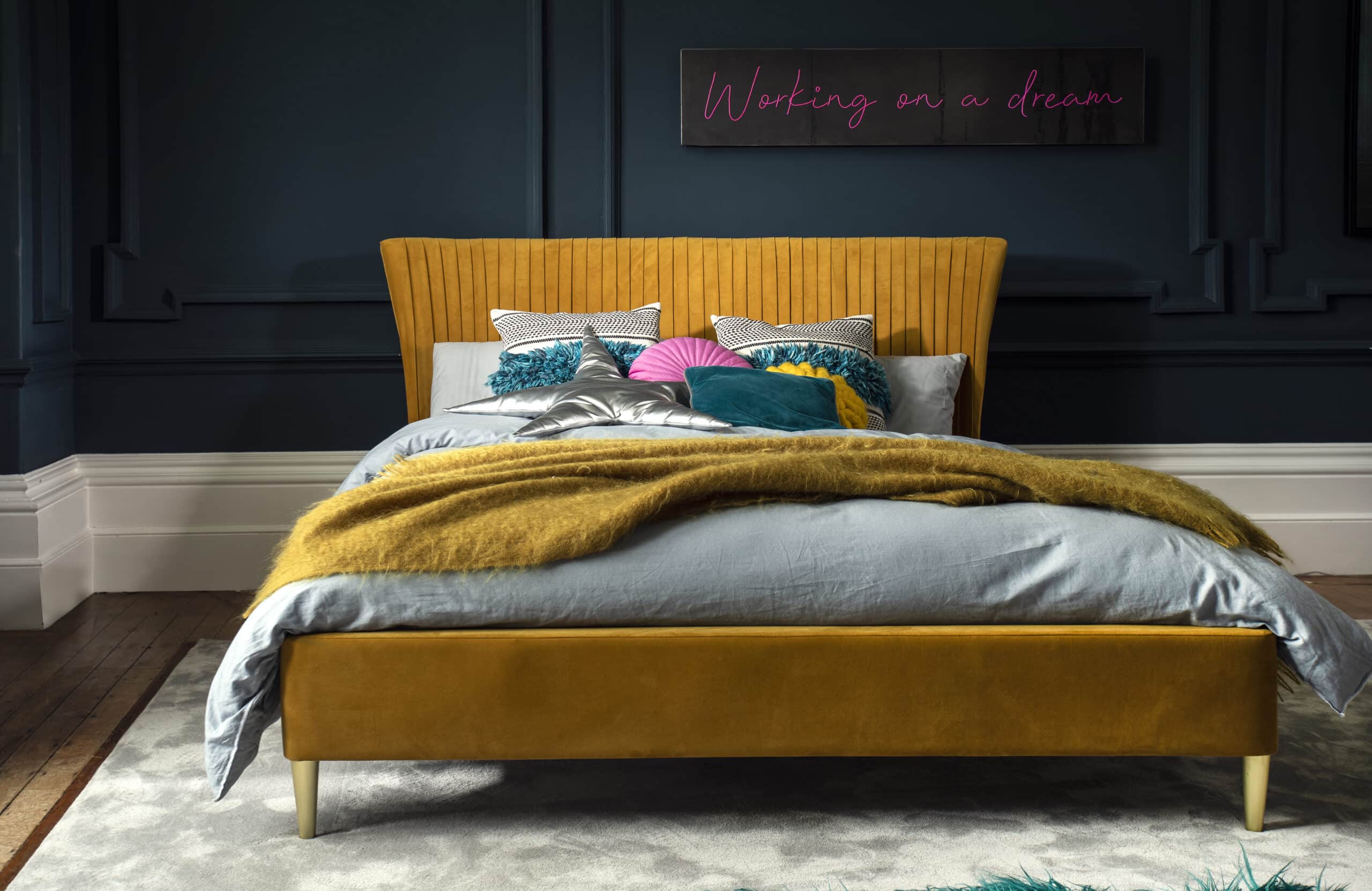 A lot has been changing in design this year generally, and the way this is filtering into bedrooms and homes in 2023 is really exciting.
There are some new colours, textures and new materials, but most importantly, there are new moods… trends in the UK are very much being driven by comfort, warmth and mindset; making a house a home.
Sleek finishes in bold colour is a really alluring vibe, leading to rooms that feel personalised and on-trend. 2023's key colours capture the nation's desire for homes to feel happy. More vibrant, energising colours will resonate.
Calming tones will continue to appeal to people who want rooms to feel clean and clutter free, and as a backdrop for personalised finishing touches that ignite a feeling of comfort and which have significance to wellbeing.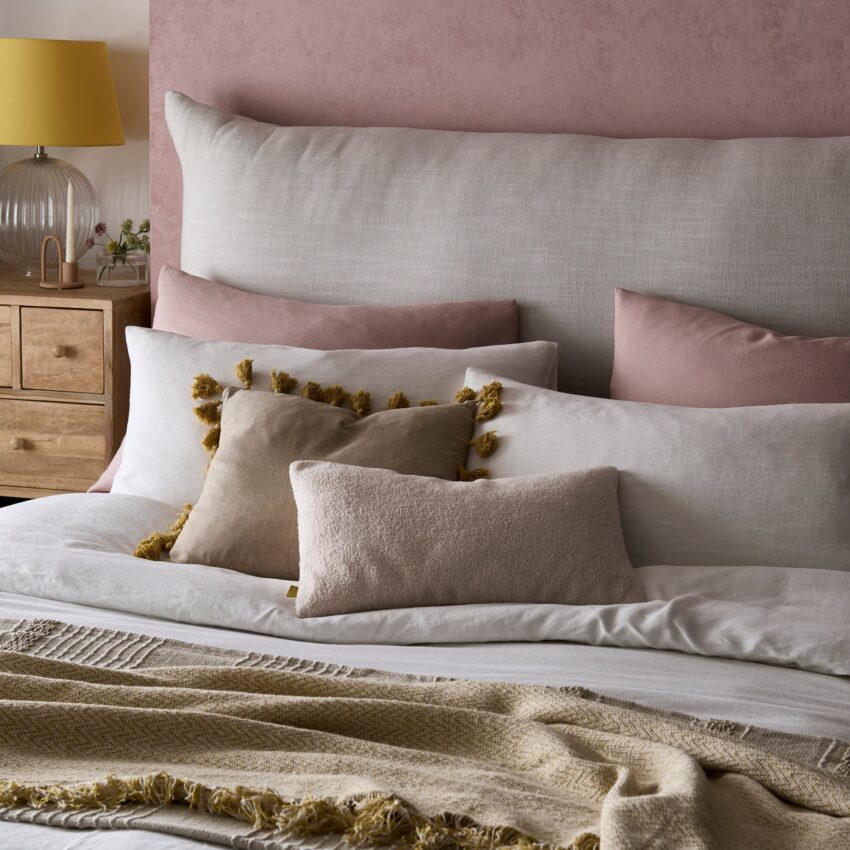 #1 
2023 trends are being driven the luxury of comfort 
Creating a luxurious home is now about tactile relaxed fabrics, matched with curved, cocooning furniture and layering. This is evident with trending materials and colour choices. Sofas are 'oversized', bed heads are pillow-like and fabrics such as boucle – a trend that began to take hold in 2022 – continues across all types of furniture from dining chairs to sofas, snuggler chairs and accessories.  In home furnishings we're lusting after tactility and soft luxury fabrics, set within a backdrop of well organised spaces with lots of storage.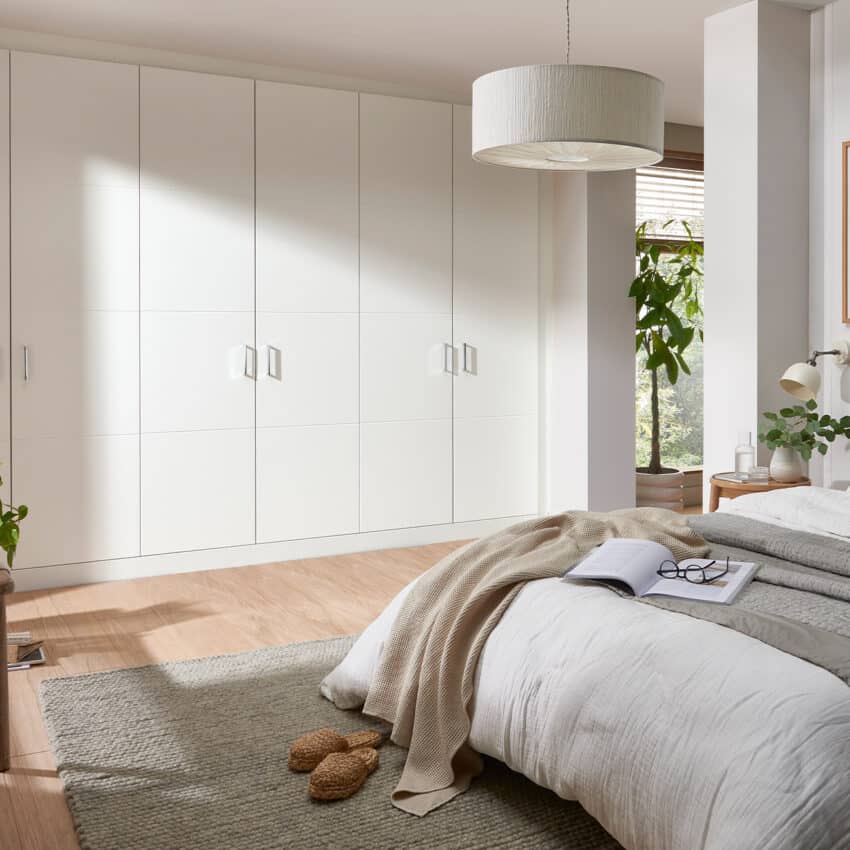 #2 
The Sensory Home – trends are being driven by mood boosting must-haves 
In a world that feels like it's constantly changing, there's nothing like being able to come home to a tranquil space that grounds you and allows you to totally unwind. In 2023, there will be an even greater shift towards mindfulness and how we can incorporate this into our lives through homes and spaces that we inhabit. Designs  which help create a serene place to cook and live in are coming to the fore, for an environment that's calm and secluded.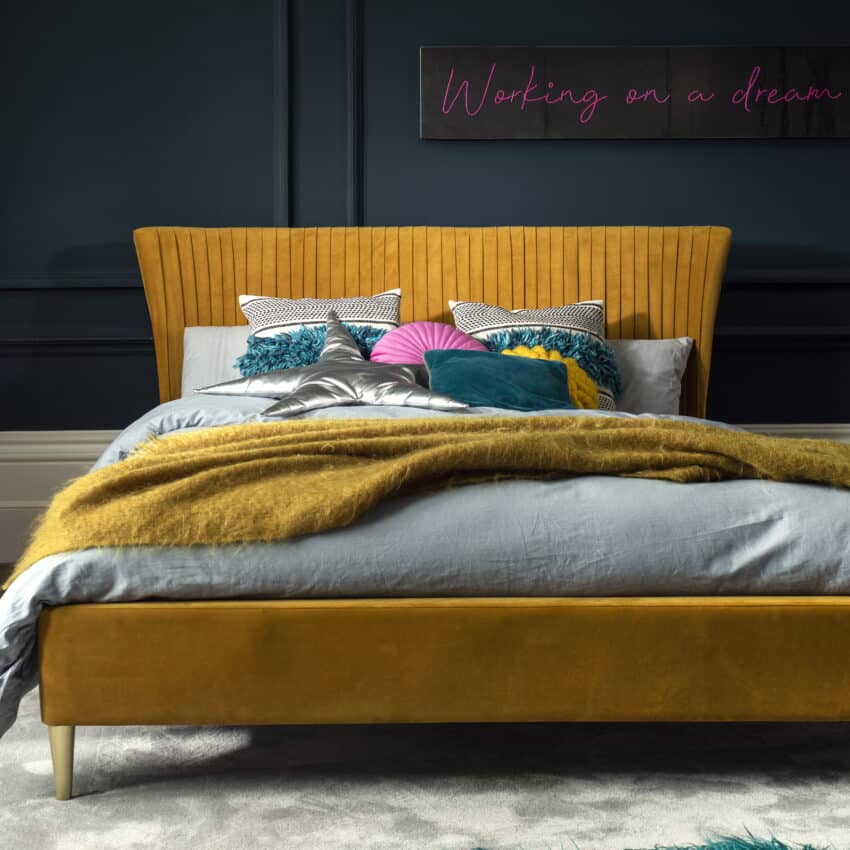 #3 
Go big and bold with Maximalism 2.0 & Dopamine decorating
Maximalism has shifted and elevated into a new sphere. This trend is no longer about clashing wallpapers and colours on every wall, but more of a curated return, bringing a new wave of statement features with it. Rooms incorporating rich fabrics, interesting textures and indulgent finishing touches. It's more about the quality of one item rather than the quantity.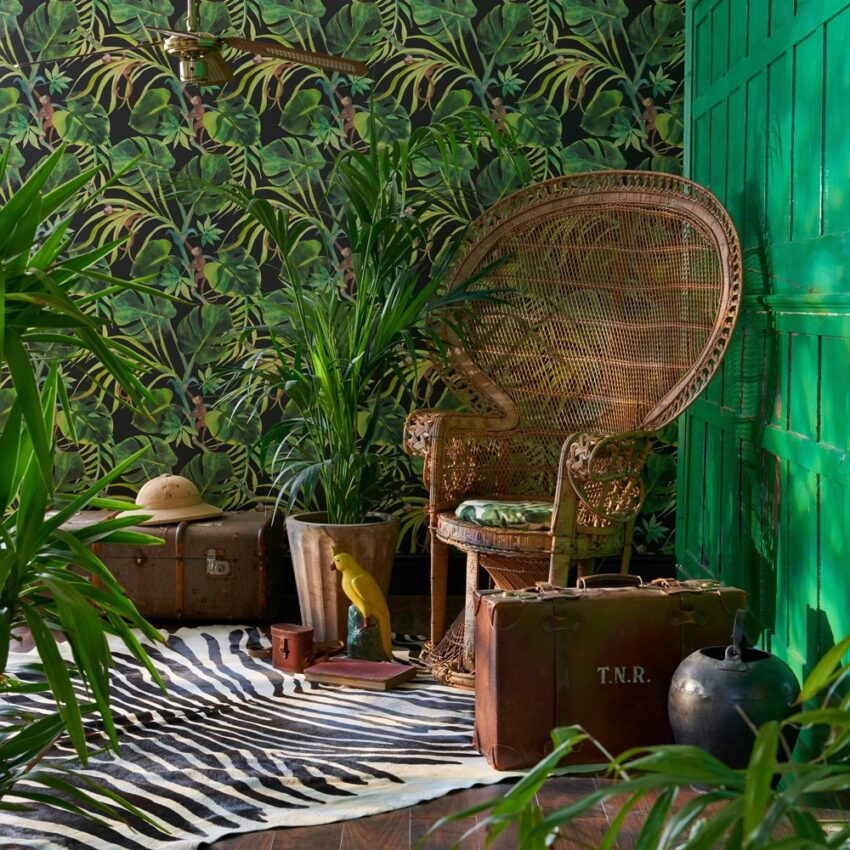 #4 
Global Styling … international influences bring eclecticism and individualism 
The globally inspired look has been seen across interior styling mood boards for a while but with the focus of creating home environments with things we love, global influences in our homes are still trending.
Achieving this look is about pooling signature styles and pattern motifs from countries around the world and either mixing just one or two together or in abundance for a maxi and multi-layered approach.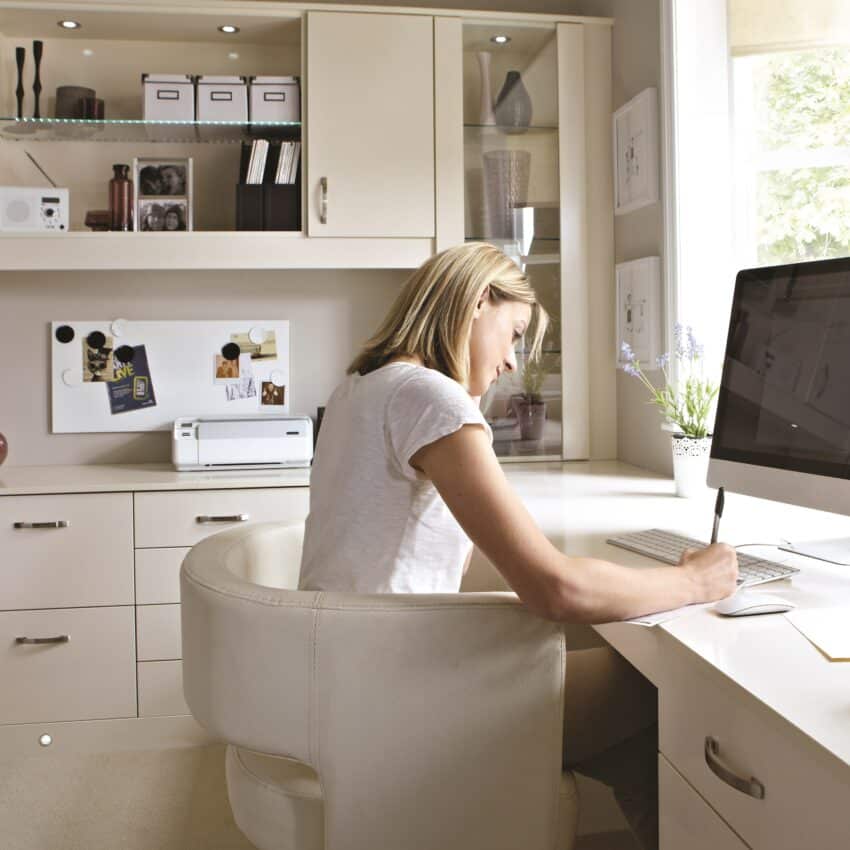 #5 
Hybrid Homes 2.0 
Never before have our homes taken on so many guises – from an office and our entertainment space to a wellness retreat, there is no going back on how our homes have evolved over the past three years.
Adapting spaces with fitted furniture will continue to be at the forefront of home fashions, as a ways to create more adaptable and well organised spaces for all our needs.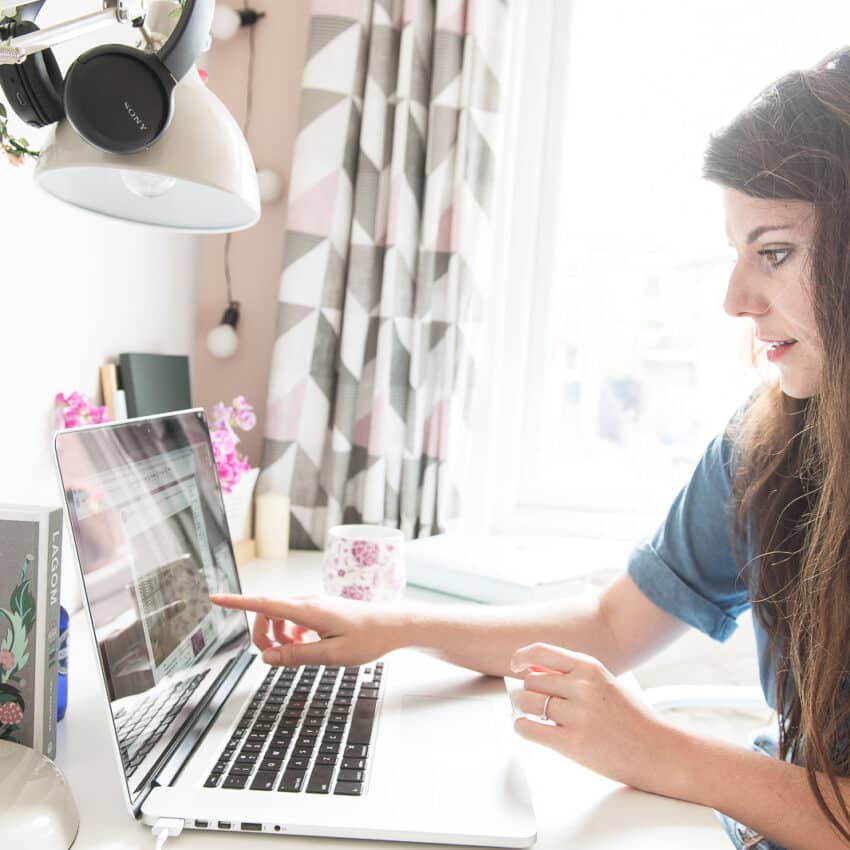 #6 
Trending on TikTok: real homes over show homes are bringing new trends 
It's not just interior-led content on social media which is shaping home styling trends. Fashion and beauty content creators are also influencing our homes as followers absorb every aspect of their lives.
With more people sharing their lifestyles on TikTok, Instagram, Pinterest and YouTube we have an abundanceof ideas at our fingertips to help us create new looks in our homes for 2023 and beyond.