Bedroom makeover … start to finish
Bedroom makeover … start to finish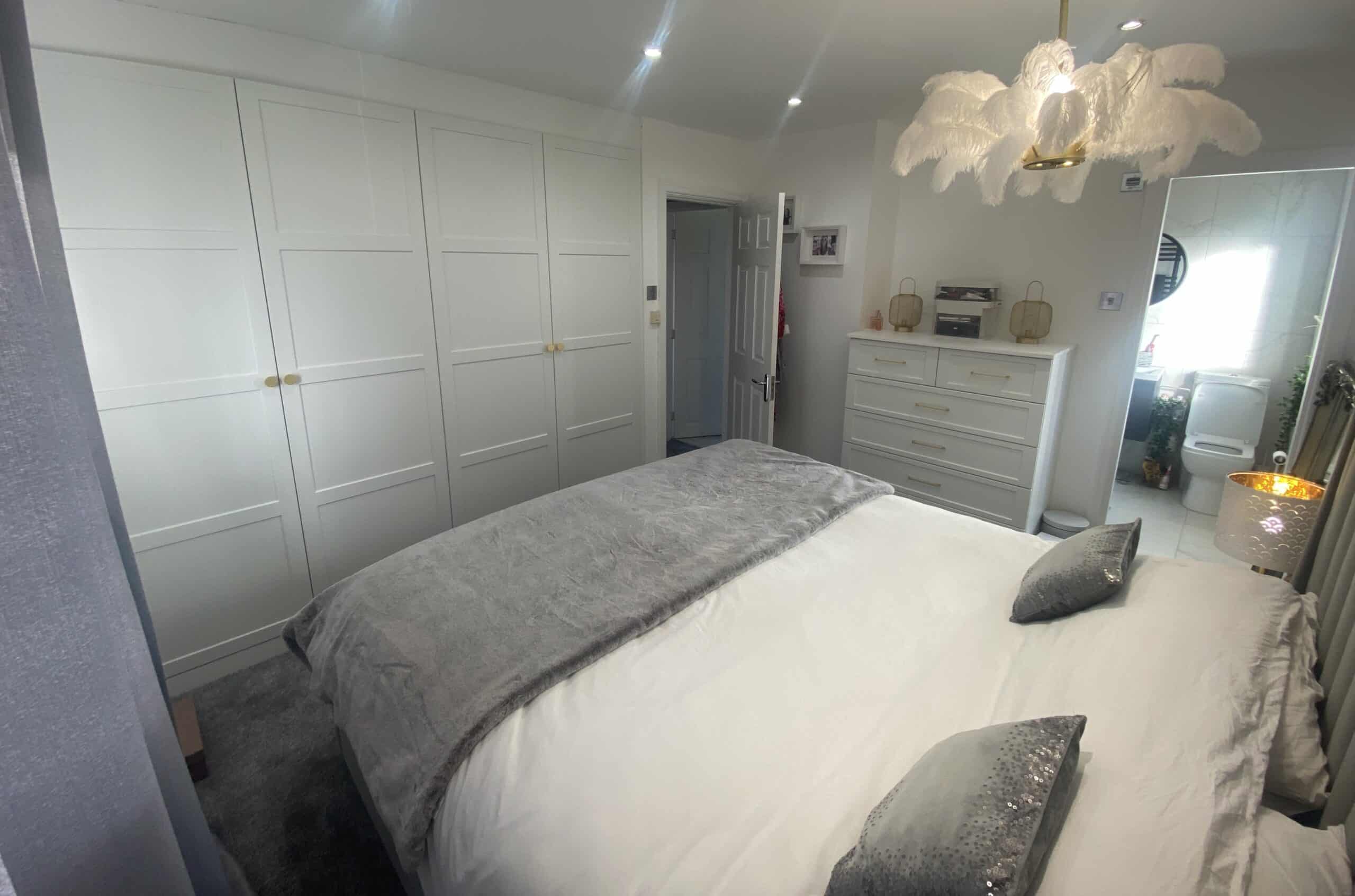 Thanks to Kirsty in Cheshire who shared her bedroom makeover with us. Here's her first-hand experience of how we helped with her home renovations.
Renovating a house as a single Mum of two working full time can be pretty stressful! But the bedroom makeover was a dream.
I had fitted wardrobes in the master bedroom, but they were dated and, having seen the gorgeous new Elise design on My Fitted Bedroom's social media, I decided to incorporate new fitted bedroom furniture into my house makeover project. I was putting in new bathrooms, a new utility, new carpets and redecorating throughout.
Storage in my house has long been a bug bear – I didn't have enough! But knew if I worked it around my needs it could work better for me. I'm a neat freak!
I actually invested in a new ottoman bed as the one I had previously offered no storage for bedding and clothes. I have lots of both – as well as a loft space, but I needed things to be more accessible than climbing a loft ladder.
When the designer Stuart came to do the Design Visit, I had a fairly clear idea of what would be stored both under the bed and in the wardrobes and drawers. This is a top tip, work out what you can store where and work around it!
Under the bed would be my handbags – yes I have a lot of these too but under the bed would keep them stored safely. Winter clothes, that I don't need everyday but can't be in the loft, would go under the bed along with clean duvet covers … which I like to be white, but fake tan doesn't always agree with this decision hence I change bedding a lot!
So left for the wardrobes would be firstly shoes. I have 24 'priority' plastic shoe storage boxes (a great Ebay purchase) filled with my favourite 'seasonal' heels. Day to day boots and trainers are kept in the utility and I switch shoes out for summer and 'going out classics" for winter.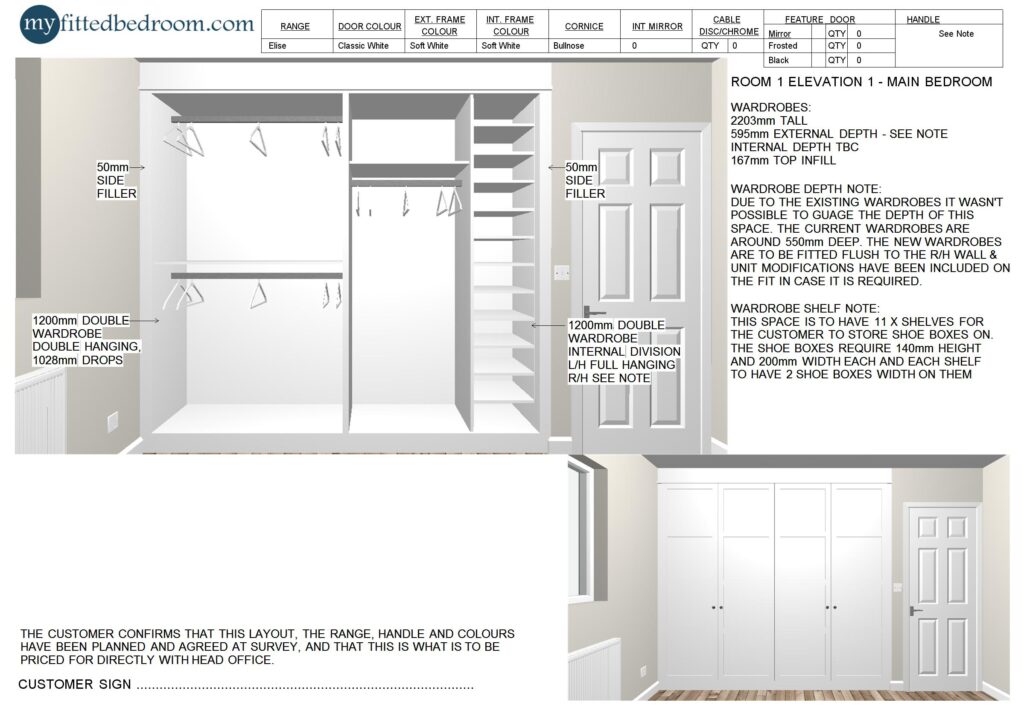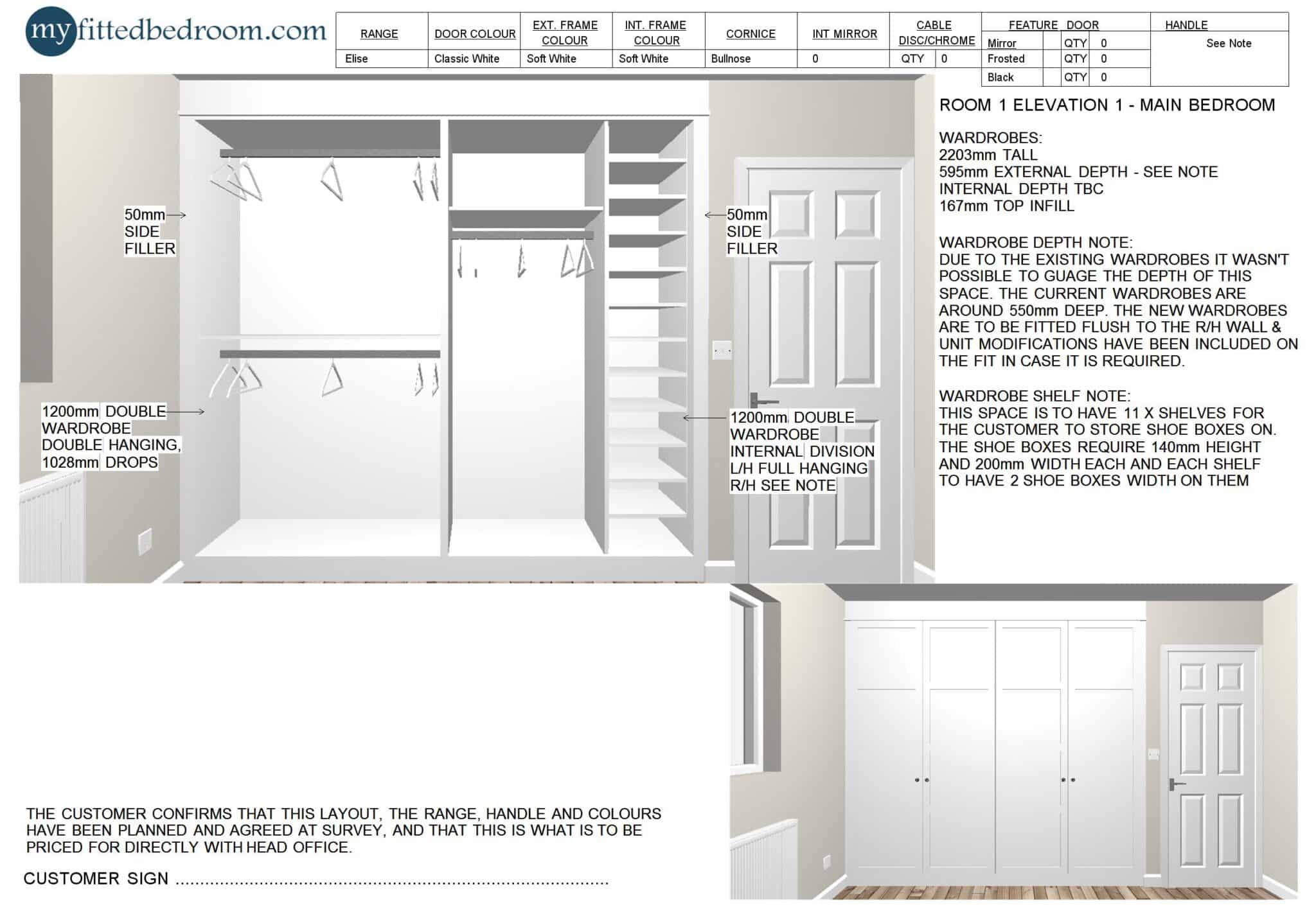 Stuart measured the boxes and worked out how to best add these to the wardrobe storage.
Next were long dresses. Here we could also add in a shelf for gym gear and lounging wear, again kept in nice grey felt storage cubes I'd bought at Tesco.
On the other side I opted for double hanging, but knew I'd be able to have some jeans space too.
My need for storage didn't end there. I keep make up, hair dryers and products, underwear and socks in drawers and had again invested in 'in drawer' storage too – everything neat and tidy Mrs Hinch style for me!
We made the most of wall space next to the ensuite here. Everything worked!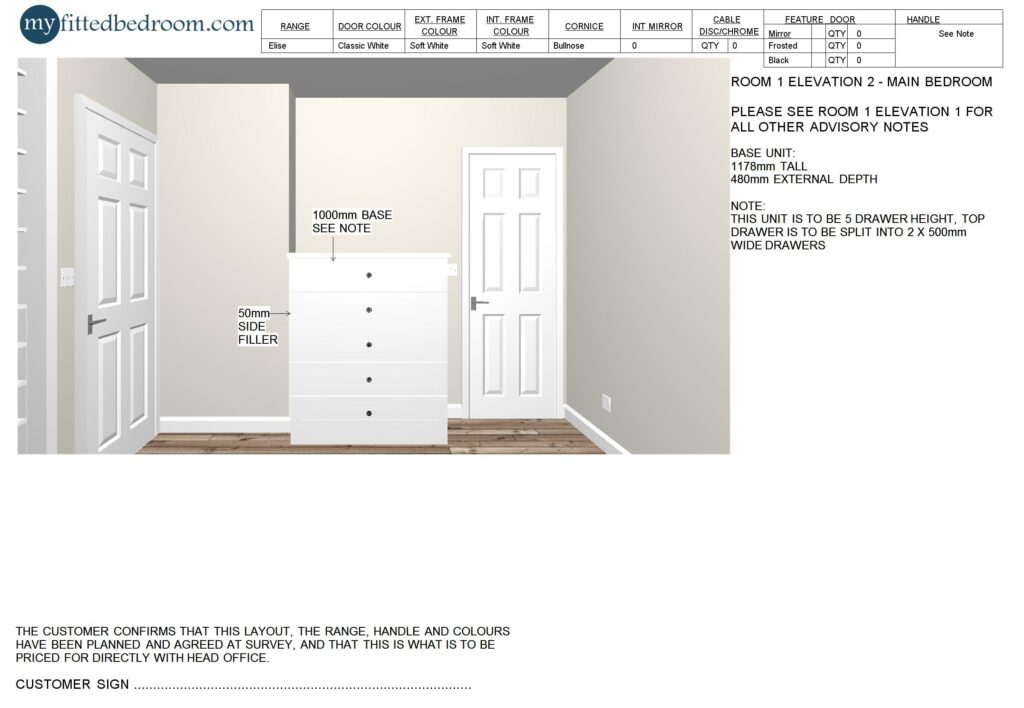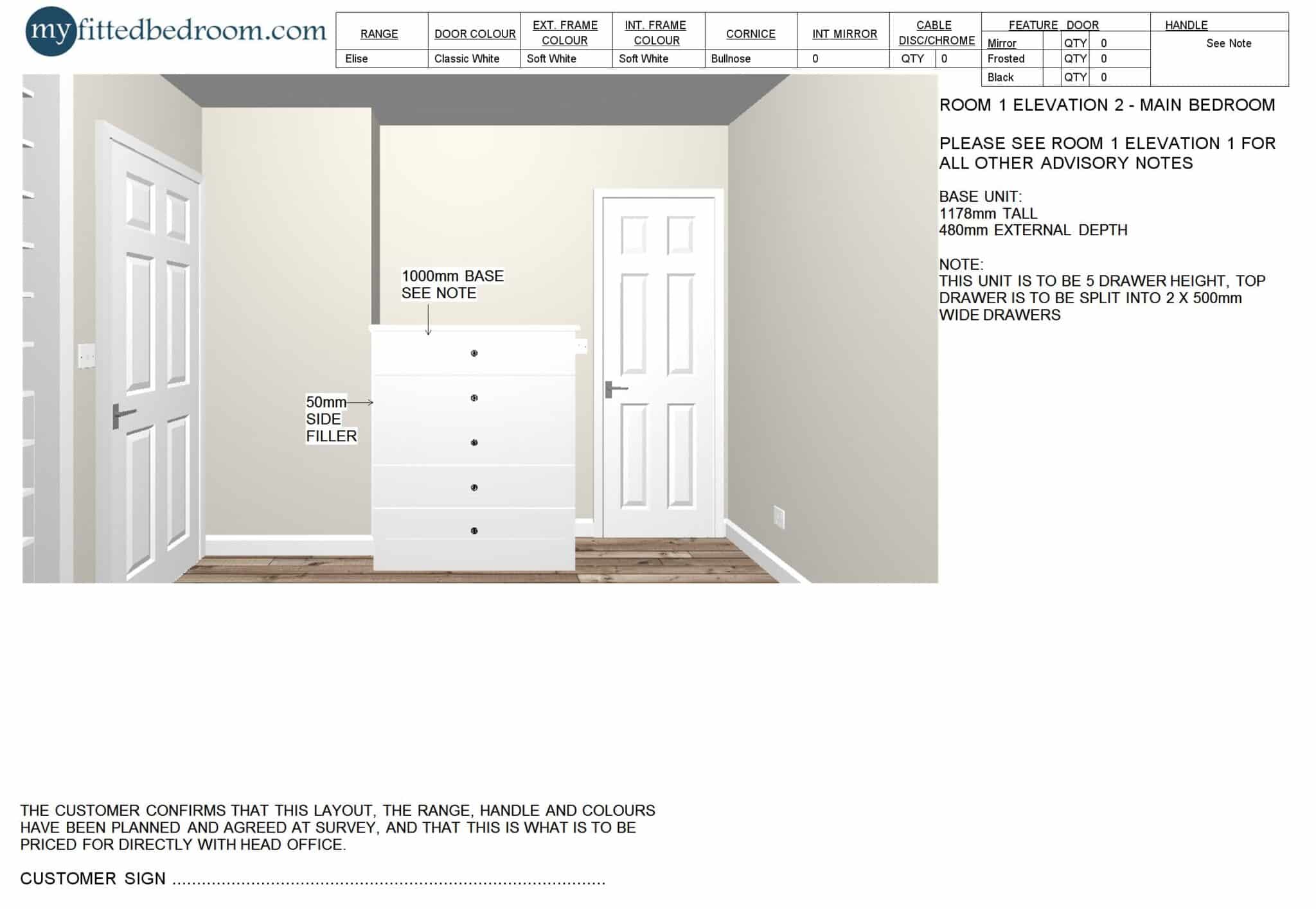 A team of three fitters arrived on the day of the installation as I was having the utility room fitted out with the Elise door design too. The raw materials had arrived the day before and I had cleared the room ready so everything could be stored in there. I had been advised not to fit the carpet ahead of the bedroom furniture installation (but I put rugs and off cuts down for comfort while the renovation was being done) and I had to clear the room. I was lucky as I hadn't built the bed yet – yes I slept on a mattress for a couple of weeks – but it was worth it. I had painted the room and cleared the old furniture.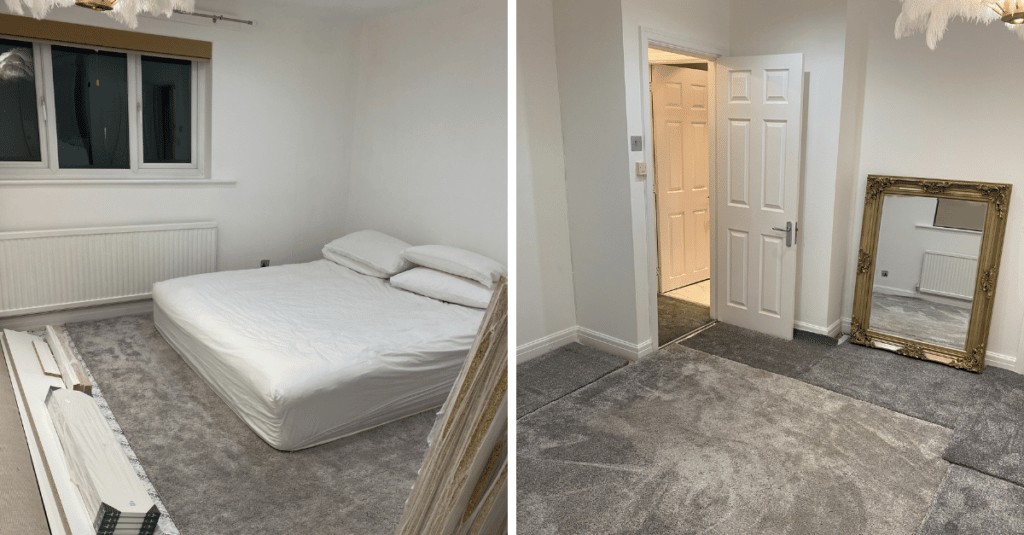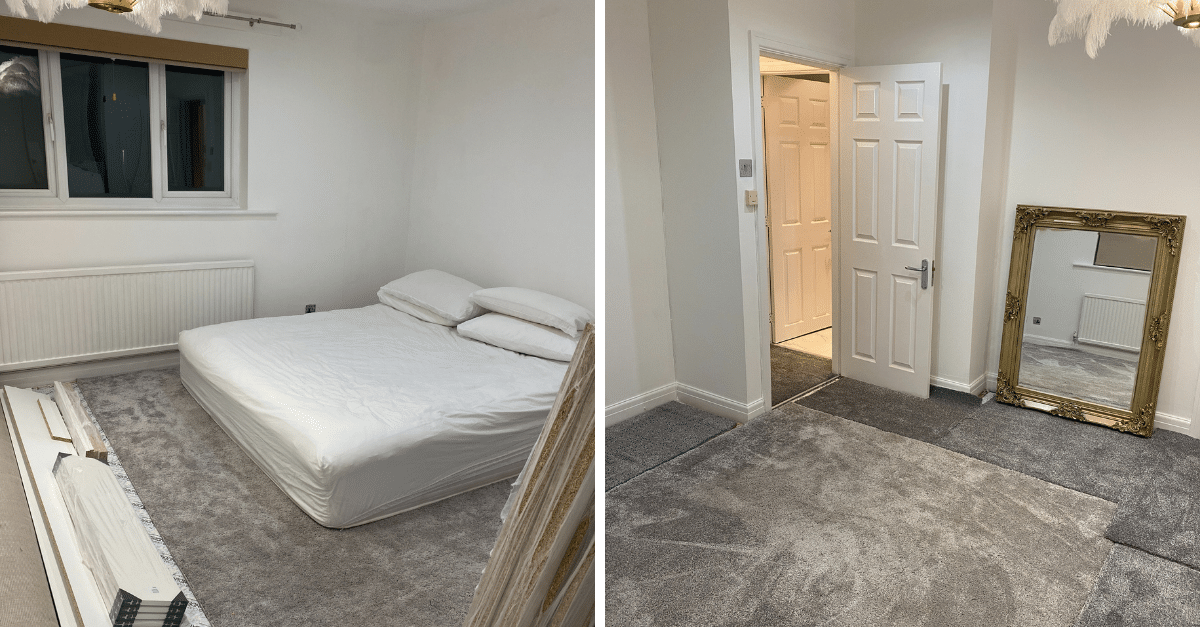 On the day of the fitting, the team got to work and there was no mess! I was amazed. It was all done in just one day.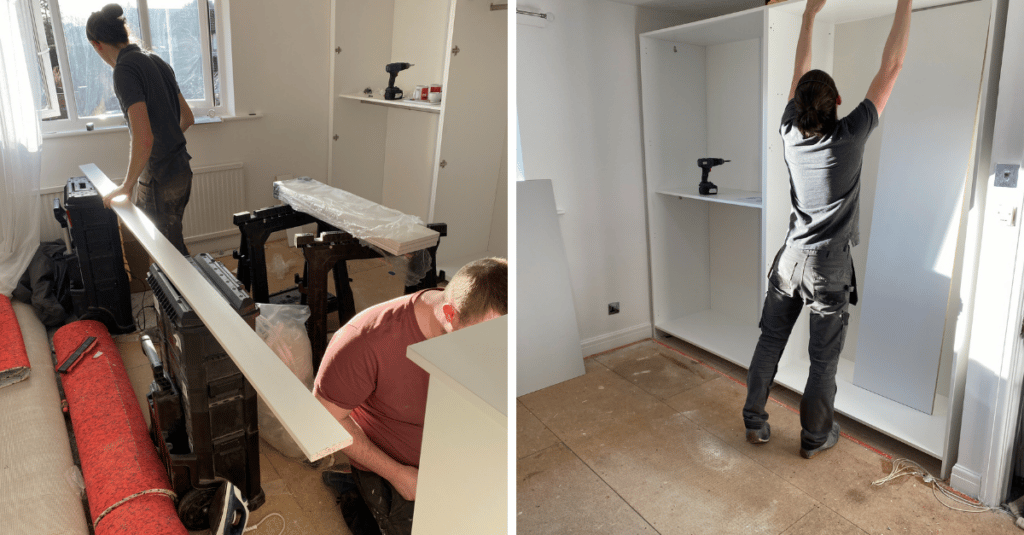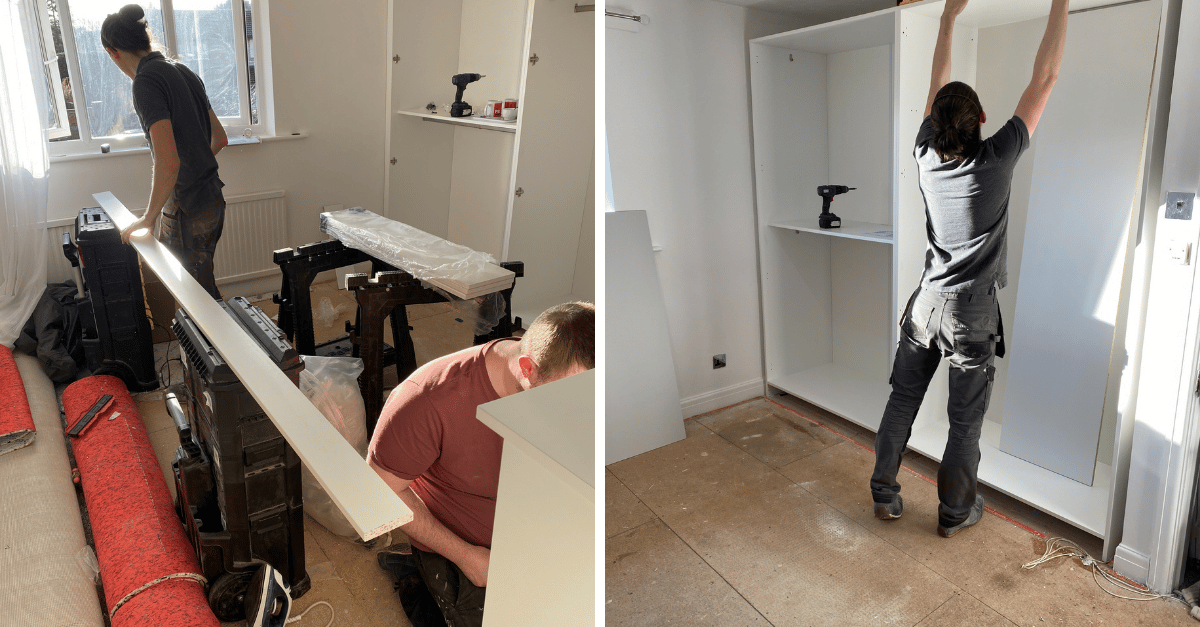 My favourite elements of my room? The attention to detail and neat finish of the furniture is extremely impressive – every join where the furniture meets the walls of the room is seamless. Even the way the drawers have a curved element and look amazing. Plus unlike my previous Ikea ones – they're robust enough for everyday use and open and close so smoothly. I love the gold handles that I've matched with other accessories in the room such as my light fitting (from Amazon), my lamps (Ikea and Home Bargains) and I sprayed the mirror myself to match!
To book a design visit – https://myfittedbedroom.com/home-design-visit/