MY organised loft storage
MY organised loft storage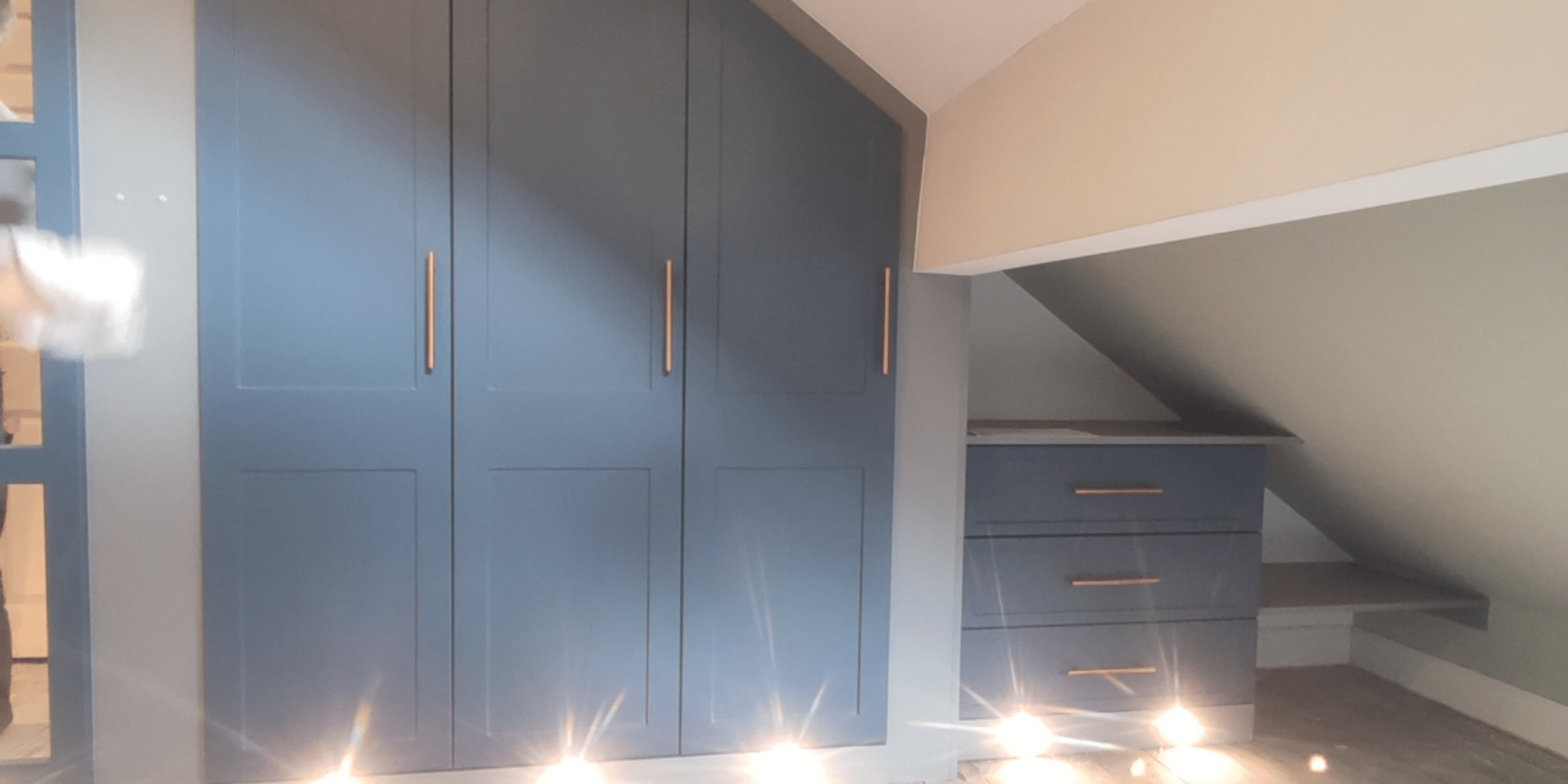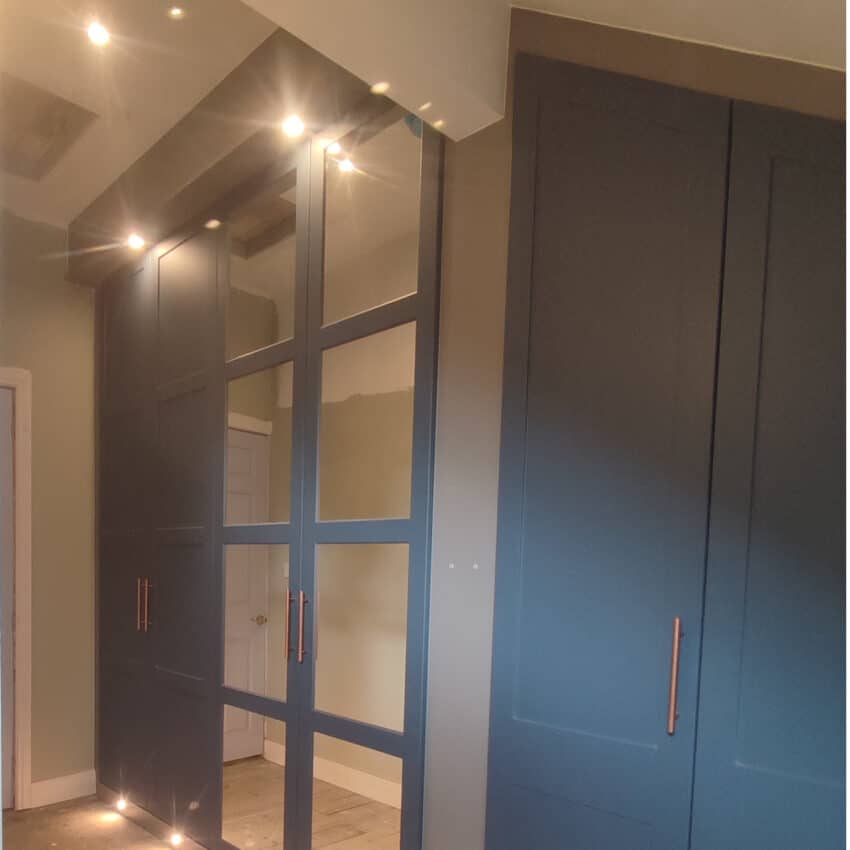 The Brief
This was a fantastic opportunity for the My Fitted Bedroom team to design around an awkward loft space. The different ceiling heights create a challenge for how to configure furniture in the area. Our customer wanted to maximise this room for additional storage.
The Solution
Our customer chose Elle doors in Classic Blue, with white internals offering a mix of shelving and built-in drawers. The team even fitted in some extra built in drawers, low-down underneath the angled roof.
What We Love
This design adds so much character to the room, especially with the additional floor lighting and the mirrored panels reflecting extra light in to the room.