Take a peek inside Jenni Falconer's dressing room, full of real star quality
Take a peek inside Jenni Falconer's dressing room, full of real star quality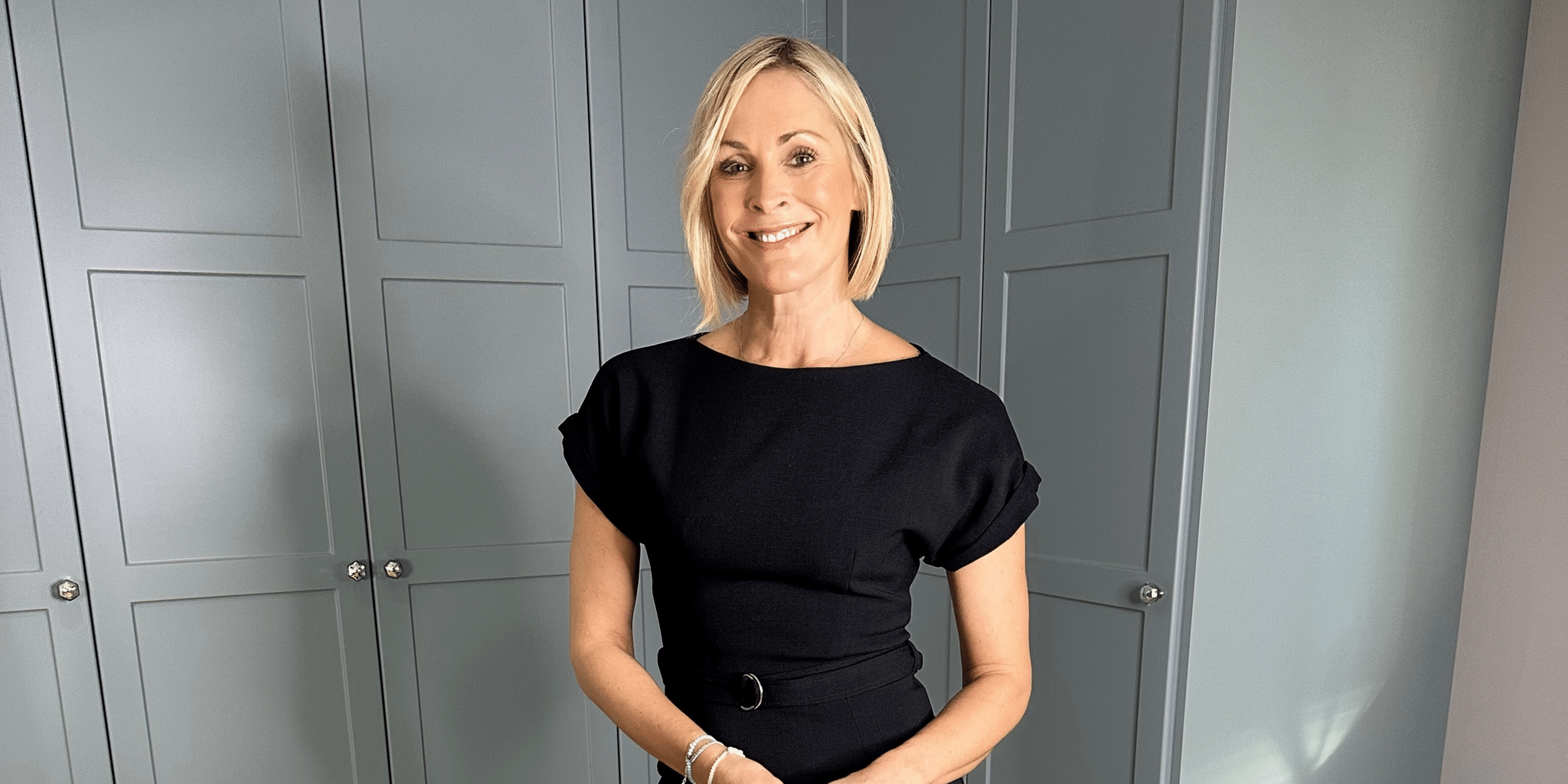 When TV and radio presenter, Jenni Falconer decided that the time was right to turn her redundant spare bedroom into a versatile dressing room, she knew that fitted wardrobes would help to make the very best use of the space. However she didn't quite realise just how much that extra built in storage would completely transform the underused space!
Working closely with Jenni we helped to give a new lease of life to this once forgotten bedroom, turning it into the dressing room of her dreams. The result was intelligent storage designed specifically for her needs and ample room for a chaise lounge, come double bed if visitors came to stay.
Here Jenni gives us the inside scoop on her new dressing room: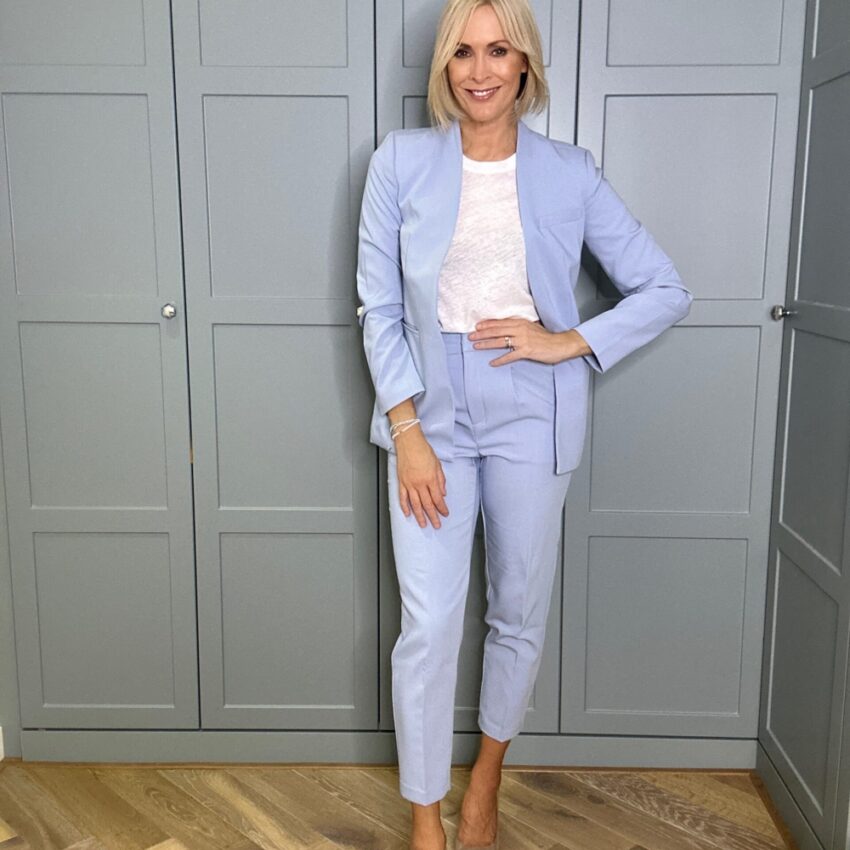 Tell us about the room before – why was it time for a makeover?
"In our house we have limited storage and I was simply fed up of cramming everything into drawers and a shared wardrobe with my husband. We had a spare bedroom that was hardly ever used by guests. It was a very simple room and had been a home office for my husband years ago and then became a guest room with a sofa bed. We just wanted to find a purpose for this room that would work to our advantage as it felt wasted. So I decided the small box room, which was pretty much redundant, would become my dream wardrobe room!"
So why did you decided on fitted wardrobes for the room?
"I was browsing online and came across My Fitted Bedroom. I immediately knew that their built in wardrobes were exactly what I was after – and had been after for a long time – and so I made the call to get in touch! I loved the fact that fitted wardrobes would give us neat storage space, great quality workmanship, in a colour that suited the room and a style that was in keeping with the house. Not to mention making sure that all my things had a home and would no longer be piled high around the bedroom!"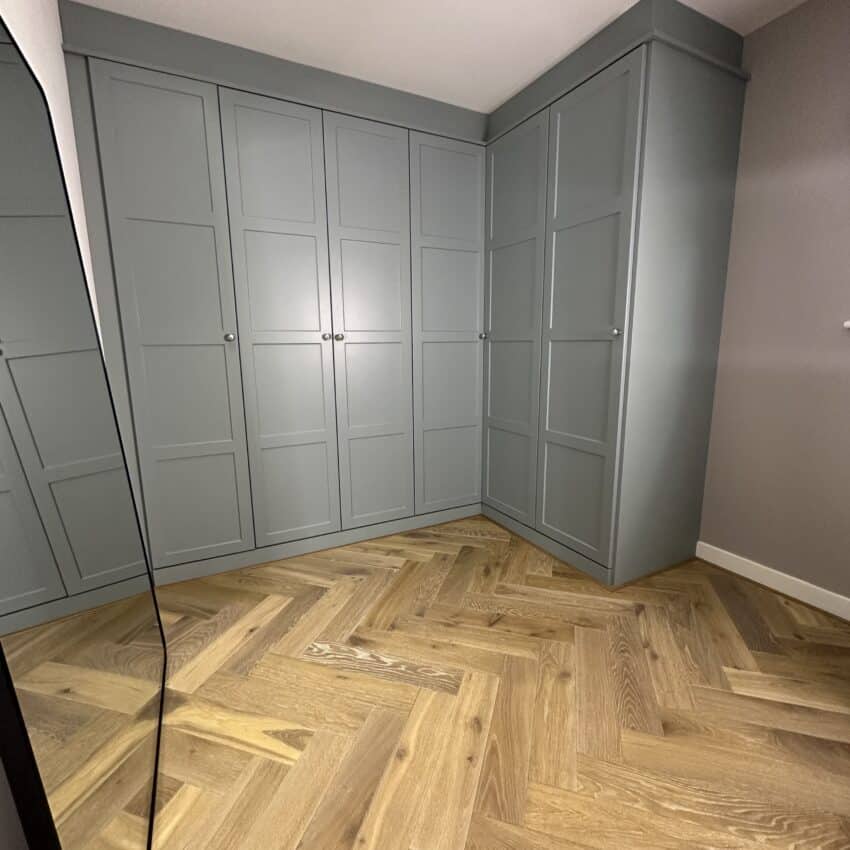 How did you find the design process?
"When our designer turned up, he listened carefully to everything I was hoping for, he looked at the space and immediately was able to design a wardrobe which actually was even better than I had hoped!
"He utilised the corner to create more hanging space, offered double rails, drawers and a built in mirror… he just seemed to be in tune with what I needed. The home design visit was such a quick and simple process, he showed me a CAD mock up of what it would be like and in the colour I wanted and I knew it would be perfect.
Did the designer suggest anything you hadn't considered before?
"Yes, the layout was far better after he made a few suggestions. The colours he showed me were also more interesting than just a standard colour and the design was much more elaborate than a regular wardrobe. I was very impressed. The design process was really interesting – he mocked everything up in CAD in front of me on his laptop in my kitchen. It was very quick and gave me a real insight as to what to expect. I was really excited about them being fitted and confident that it would be a great job after such a positive experience.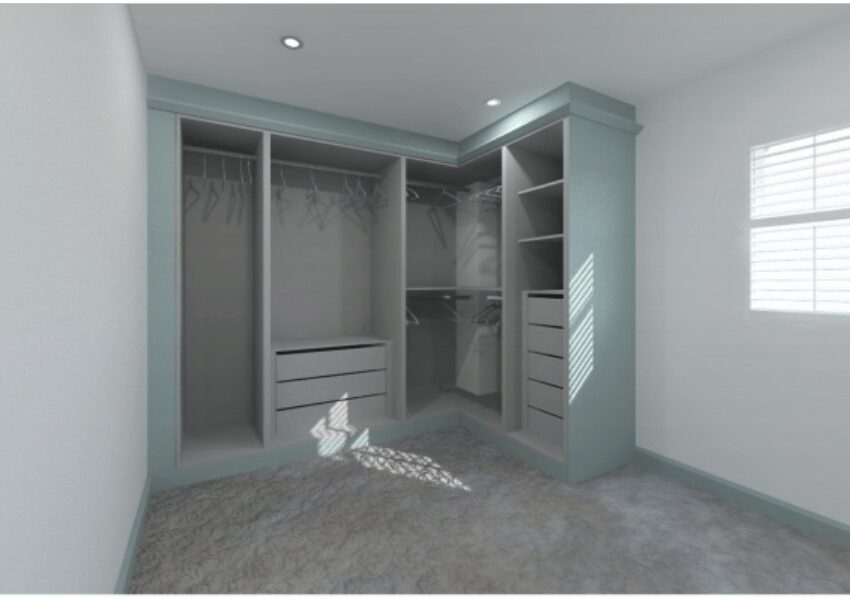 What design and bedroom storage inside the wardrobes did you choose?
"I chose the Elise fitted wardrobes in Fjord. Elise is a shaker-style design which has an almost panelling effect and the colour is a lovely rich grey/blue which gives the room a real statement finish. Inside it was all about maximising a small space with intelligent storage – so max hanging space and a place for longer dresses, as well as some clothes which could be folded in drawers."
How did you find the installation process?
"From the design stage it was about six weeks for the wardrobes to be delivered and installed. In that time, we had to remove the carpet so they could fit the units properly.
The installation was so fast and slick. I was very impressed with the fitter – he was lovely and very friendly – and clearly very good at what he did. Everything was perfect and he completed it in a day.
We were so impressed we are keen to get quotes for two other rooms in our house. And what's more, I have several friends who have now had wardrobes from My Fitted Bedroom after seeing ours and hearing how thrilled we are with them."
As you can see the finished result is simply stunning. What was a completely unused room has been turned into a slick and stylish dressing room with ample built-in storage for Jenni's varied wardrobe – from red carpet dresses to running and golfing gear! The Elise design gives the room character, whilst the colour really pops – creating that perfect backdrop for any outfit pictures!
And finally – back to Jenni to sum up her My Fitted Bedroom experience:
"The decision to contact My Fitted Bedroom was without doubt a move I will not regret. From the minute I spoke to someone, through the design process and fitting, it has been a dream to deal with the company. They listened to my requirements, work ethic of the staff was excellent, the options through the design process were fantastic and the quality of the end product is outstanding. I have highly recommended the company to other friends – who have ordered from My Fitted Bedroom as a result. Our house now has beautiful fitted wardrobes which look smart, stylish and are of high quality. We also love the colour and have adapted the room into a dressing room with a chaise longue that folds out into a double bed so it can still accommodate visitors. We added wooden floors to give it an extra clean finish and are thrilled with the result."
Feeling inspired? Book your FREE Home Design Visit here.