Top bedroom trends for 2023
Top bedroom trends for 2023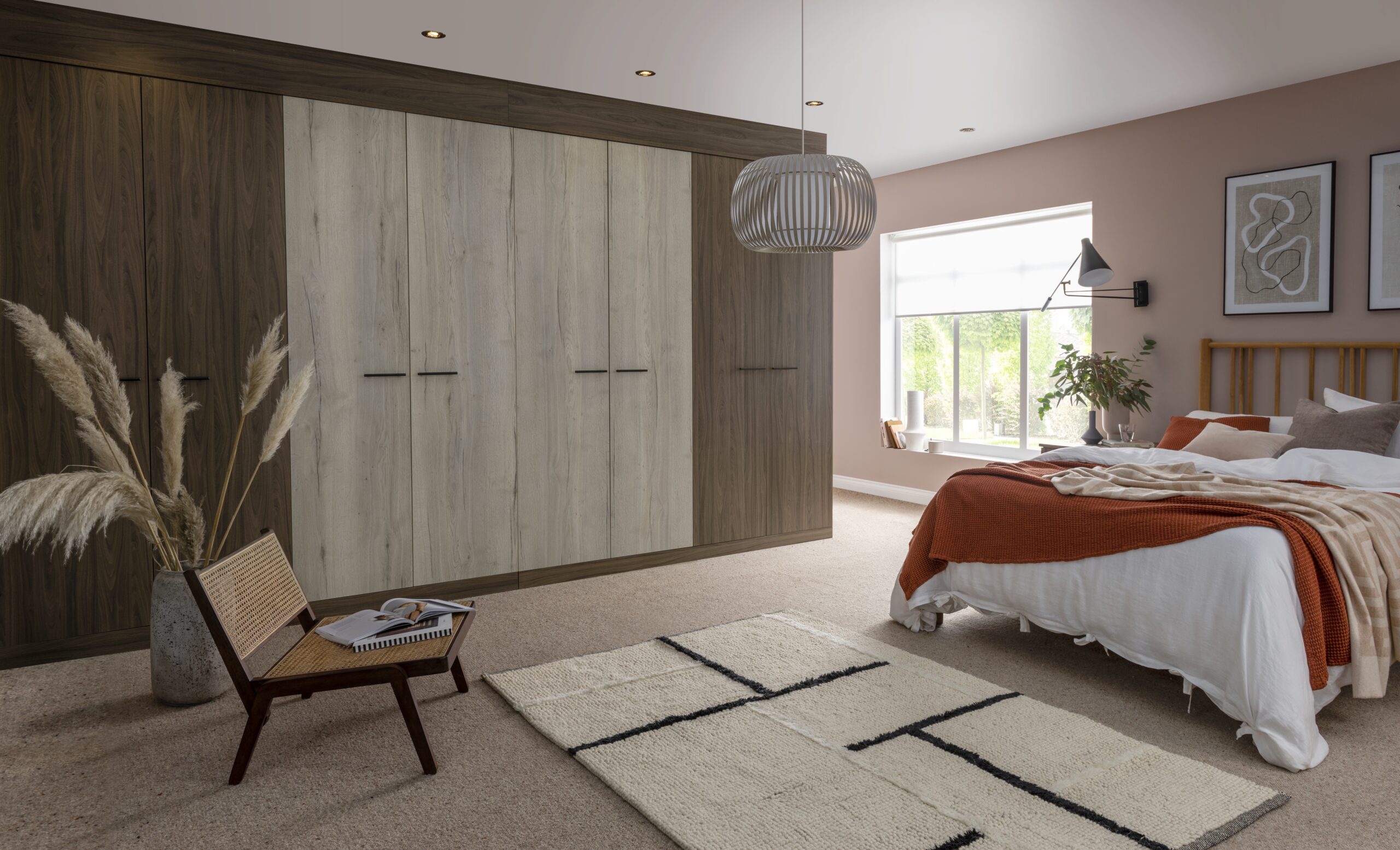 Ready to give your sleep space a glow-up?  Interior stylist Laurie Davidson (@lifeofaninteriorstylist) looks at the latest trends for the coming year.
Bedroom trends come and go, but ultimately we're all looking to design a room that we can't wait to relax in and won't want to get out of bed and leave. A room that's comfortable and stylish and that encourages a good sleep environment. With new colours and materials being introduced for 2023, the trends are something of a mixed bag, with more focus on bedrooms working for us as a space to unwind in than simply just a place to lay your head at the end of the day. With that said, let's take a look at what you can expect for the year ahead and how you can introduce these popular trends into your own home.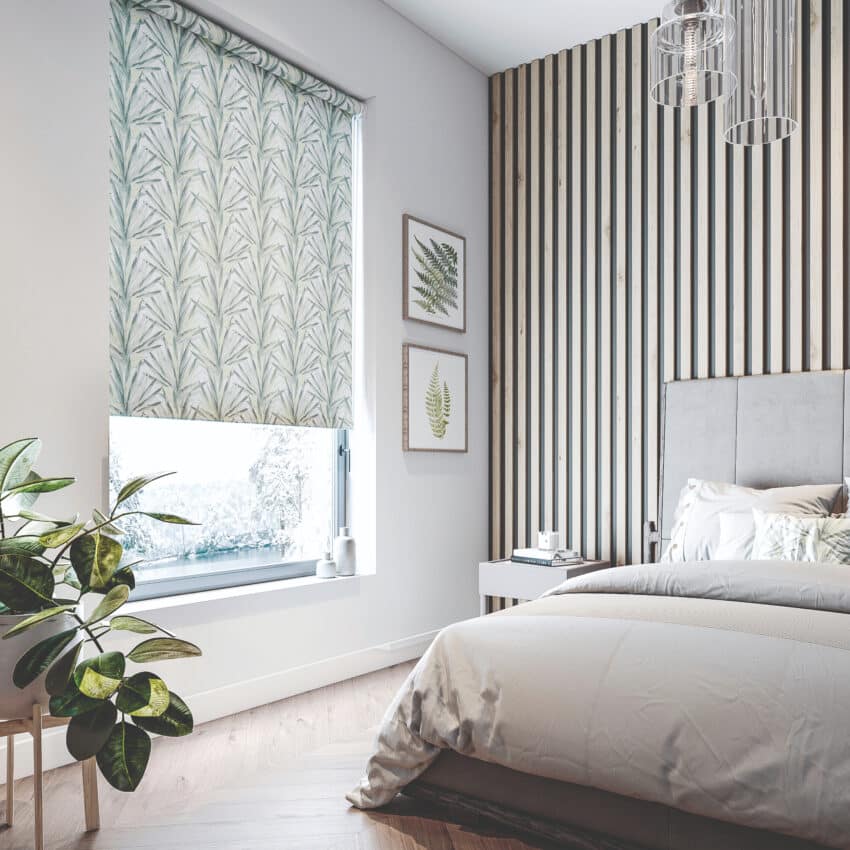 Wall panelling
We've seen panelling really take off in the last year, and it's a trend that's set to stay, especially where the bedroom is concerned. We've moved on from it simply being used to inject an architectural or period feature, however, with new designs creating a more organic feel. The outcome is a much softer, calmer wall effect, with slatted oak, bleached ply and other light woods being used for an eye-catching design. This bedroom, shown, not only works in vertical wood panelling, but also encompasses wood flooring and leafy designs on the artworks and blind, for a truly natural feel.
[image credit] Copernicia Lima patterned roller blind, from £19.40 for a W30cm x D30cm blind, English Blinds.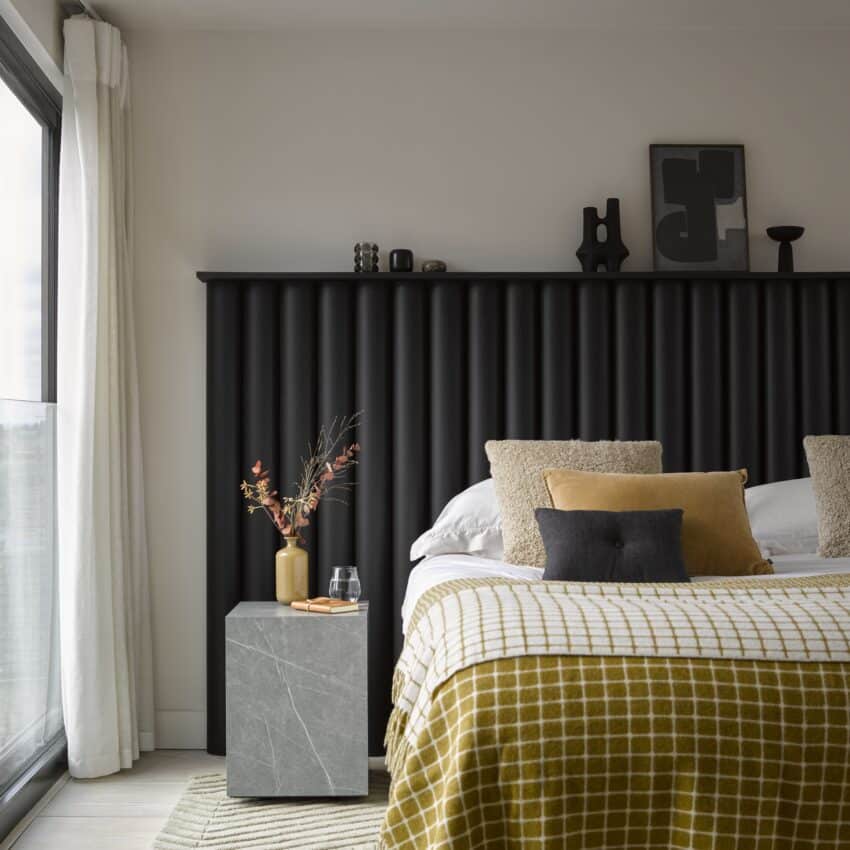 2. Statement headboards
Designed to provide a barrier between the bed and the wall, to save your head from getting cold back when houses didn't have insulation, headboards have come a long way. From fabric-swathed scalloped beauties to laidback rattan and wall-painted shapes, they've become something of a novelty and next year sees the trend growing for the most unique, statement-making design you can think of. Velvet has been a popular choice for 2022, but we're seeing that start to filter out for 2023. Of course, upcycling is also at its peak, so you could always consider updating your current model if you're looking for a change?
[image credit] Headboard painted in Black Jack, Benjamin Moore.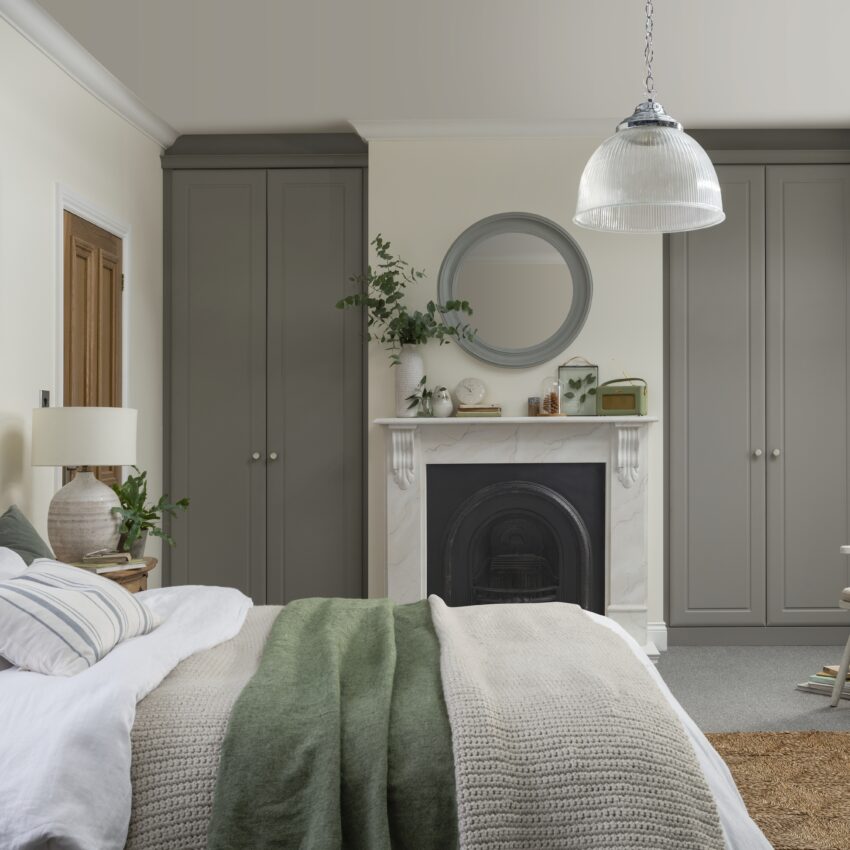 3. Bespoke furniture
Organisation, decluttering and storage, storage, storage… never has it been so important in a bedroom. With everyday lives only getting busier, the bedroom can provide a tranquil tonic to ensure we can shut off fully – but only if the space is clutter-free. Step in bespoke storage, which utilises every inch of your bedroom to create a seamless spot for everything. Whether it's a run of wardrobes, a dressing area, or an island with extra drawers, we're seeing the trend for built-in storage growing, with new colours and materials being introduced to ensure there's one to suit your style and budget.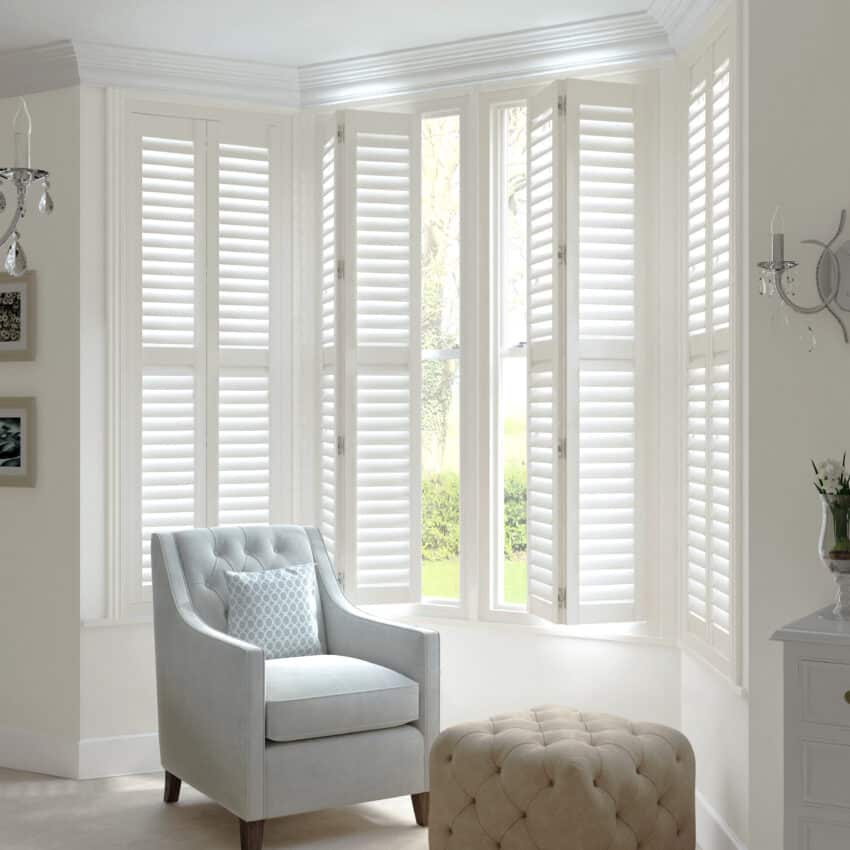 4. Seating areas
We've touched on how our bedrooms are becoming spaces to relax in at any time and this next trend explore this idea further. Dedicated seating areas not only give us a spot to perch and put on socks or shoes, but it's also a place where you can sit to get away from the rest of the busy household and read a book, meditate or listen to a podcast. Of course, to do so you'll want to ensure your seat is a comfortable one – a cosy armchair rather than a wood bench for example – and, if you have the room, why not add in a footstool to really up the luxe factor?
[image credit] Here a comfy grey chair has been positioned by the window as a serene spot to unwind. Shutters in Vanilla Burst, from Thomas Sanderson.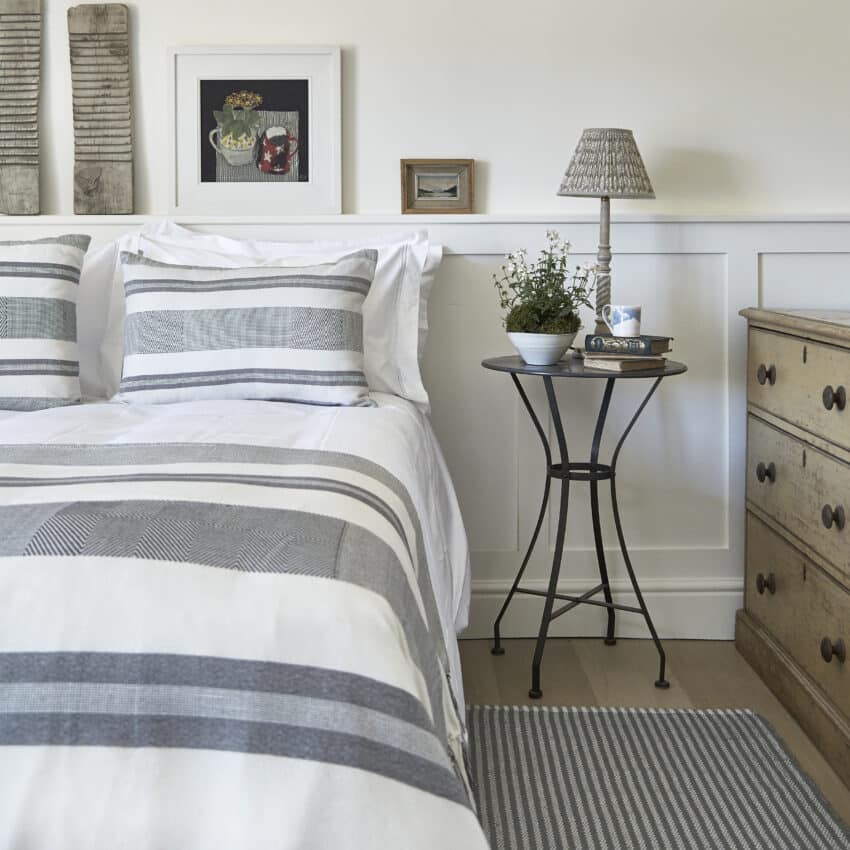 5. Natural colours
Dark jewel colours that create a cocooning feel may have reigned for the last few years, but 2023 is all about using softer, more natural shades. Fresh white mixed with taupe, subtle sands, calming nudes and tranquil greens are order of the day for next year, with everything geared towards bringing a sense of calm to the space. If you simply can't live without colour, why not 'drench' your room in the same shade for a much less 'busy' scheme that will have a similar effect.
[image credit] Formentera throw, £55, Weaver Green.