MY walk-in wardrobe in walnut with mirrored sliding doors
MY walk-in wardrobe in walnut with mirrored sliding doors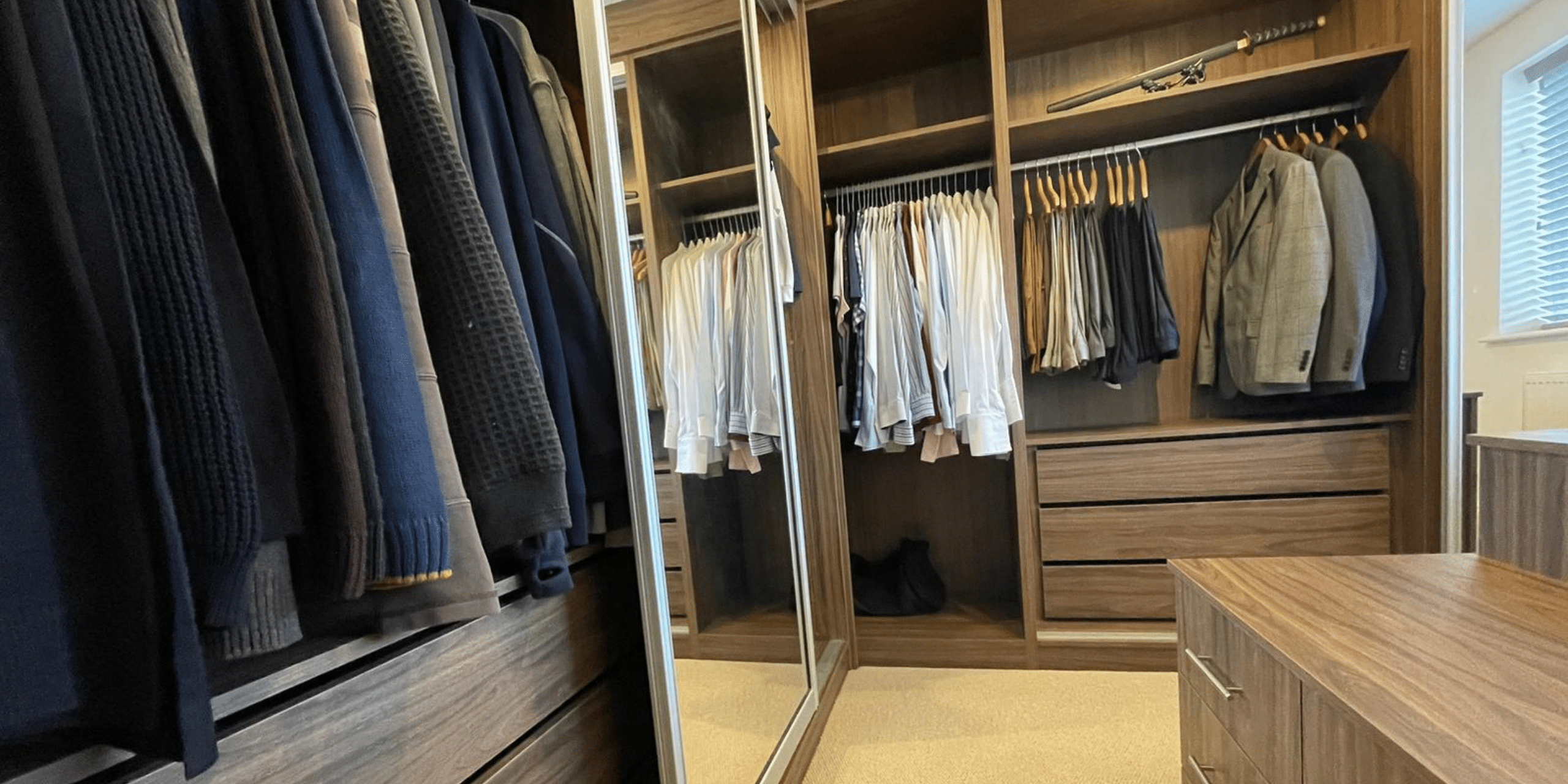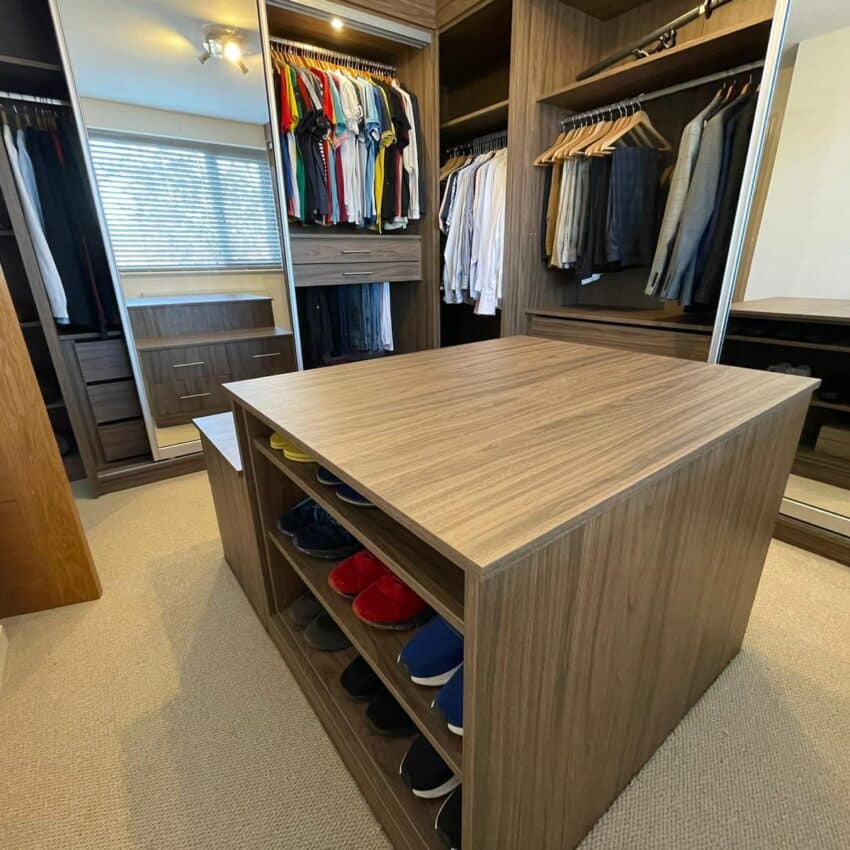 The Brief
This customer wanted a bespoke, walk-in wardrobe, which was separate to his bedroom, keeping all of his clothes, accessories and shoes organised and easy to access. He wanted the chosen design and colours to feel masculine.
The Solution
The My Fitted Bedroom team worked closely with the customer to design and create the exact space that they needed. From drawers for accessories, high, and low-level hanging space plus shoe shelves, everything was considered so there was a specific space for each piece.
The central island maximises the floor-space and provides different levels of table-top as an extra surface.
This customer chose Cassia in Walnut which gives the room a distinctive style. The design cleverly uses sliding, mirrored doors on some of the units. This conceals some of the storage, eliminating the space that would be needed if they were classic opening doors but also provides a mirrored surface at the same time. We love how the mirrors reflect light into the room, making it light and bright.
What we love
We love how our bespoke walk-in wardrobes can help to keep the space tidy and organised, making it easy for the customer to find what they are looking for. The clever, contemporary design features can work well regardless of the space available by utilising innovative storage solutions.
If the space is available, a walk-in wardrobe can also remove the need for fitted wardrobes in the bedroom, helping to create an uncluttered and relaxing space.