Five tips for making your bedroom warm and cosy this winter
Five tips for making your bedroom warm and cosy this winter
If December's stormy weather, cold winds and dark days are leaving your bedrooms feeling a bit chilly then do not despair. In just a few easy steps you can turn your bedroom from cold and uninviting to warm and cosy. You won't want to leave your cosy bedroom at all!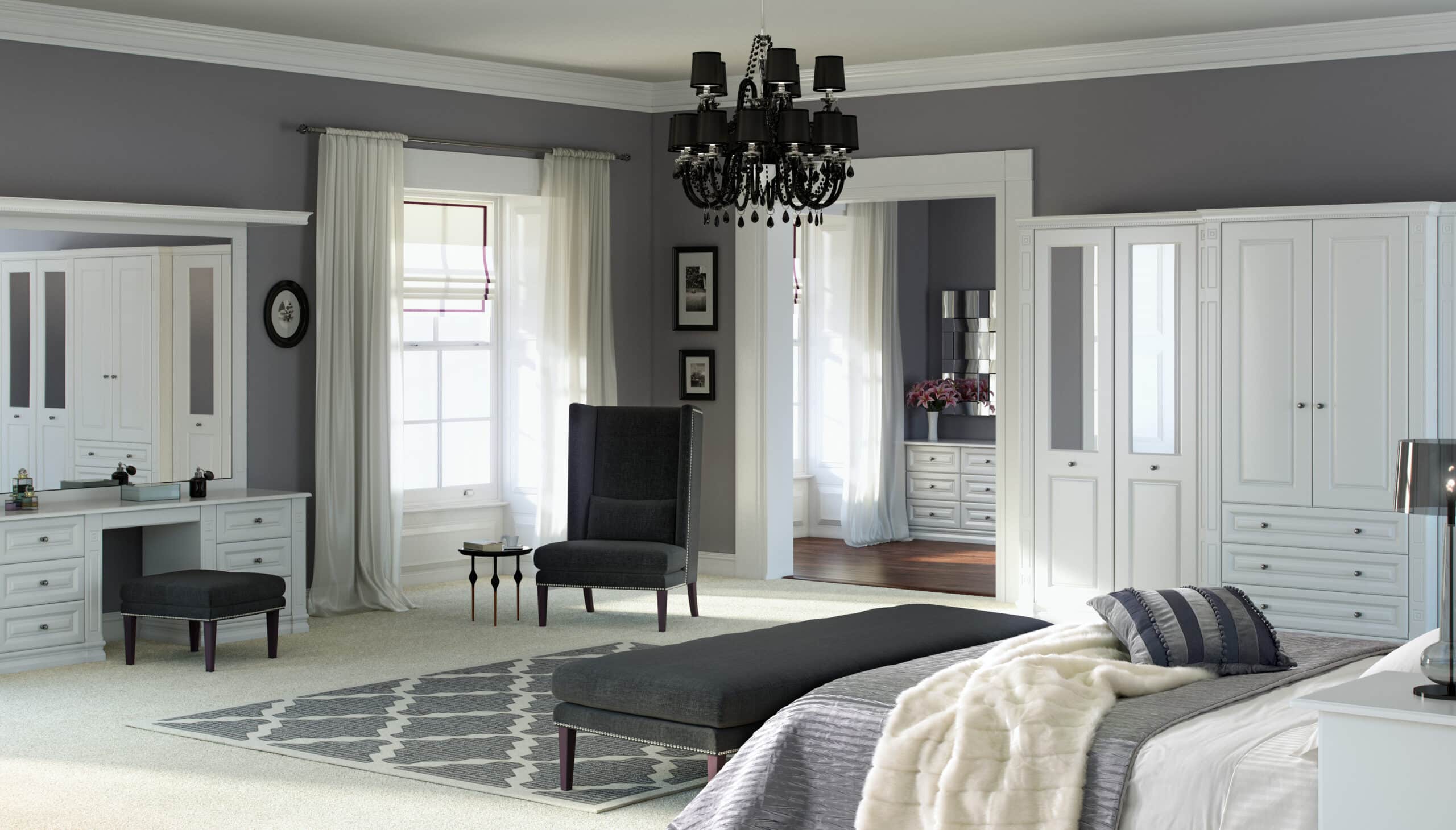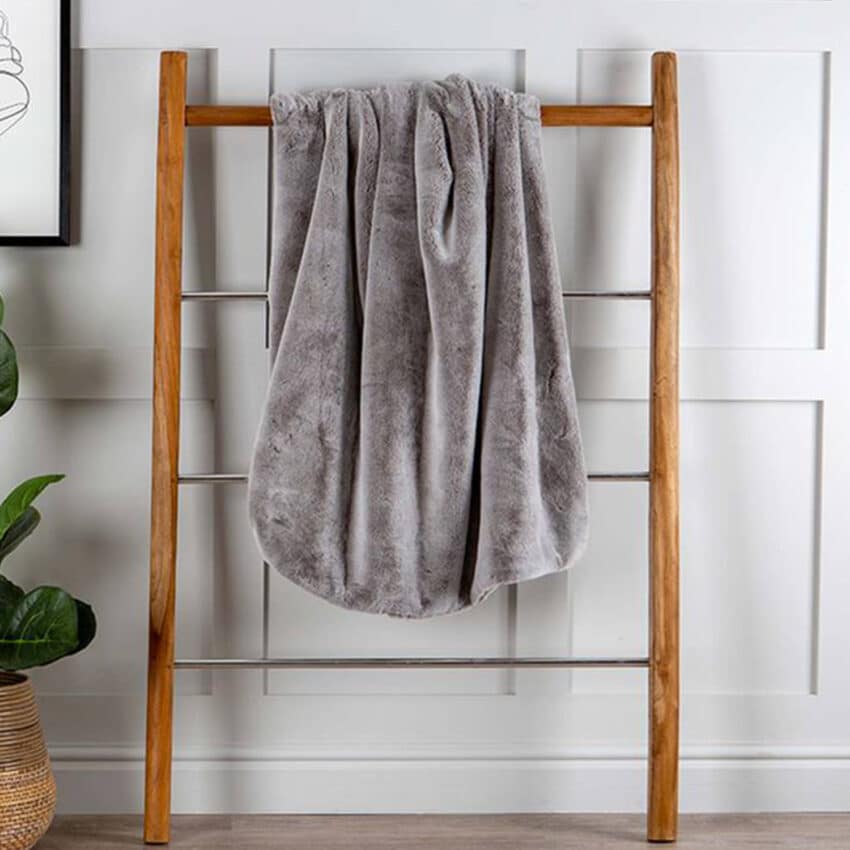 Layer up on luxury with a sumptuous throw
No winter bedroom is complete without a throw, and in the colder months faux fur will add that extra layer of luxury and comfort that we are all craving. I love the on-trend colour combination of this cream and mustard throw which will see you through to Spring. Plus don't forget – now is the perfect time to get out your winter duvet; increase your tog count for an extra cosy night's sleep!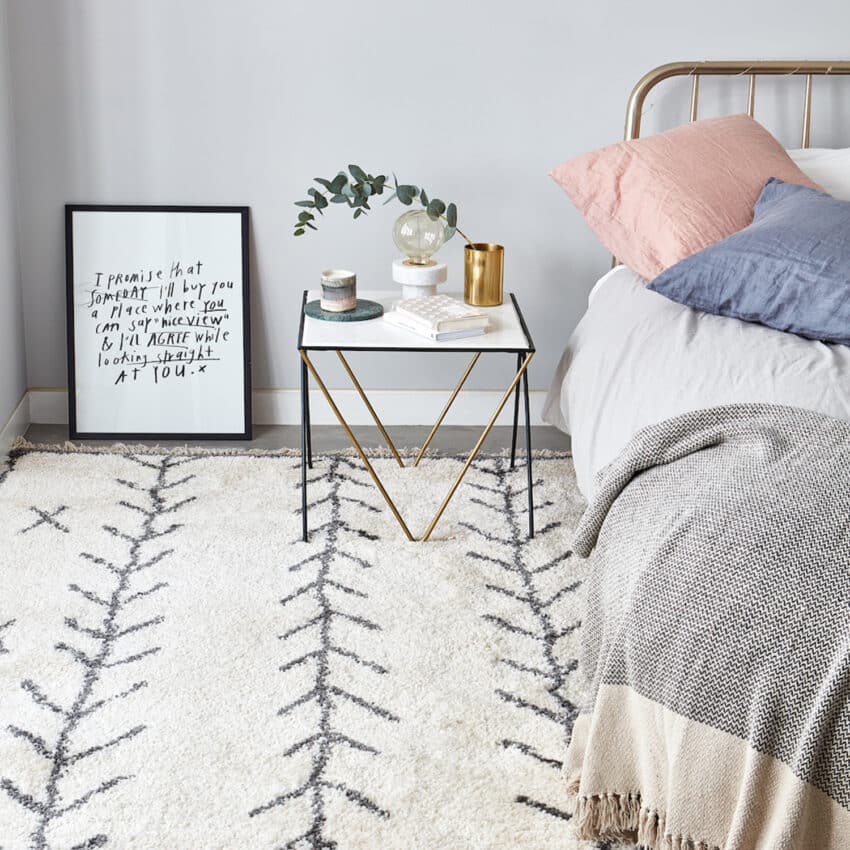 Roll out the rug
Whether you have carpet or hard-wood flooring, a rug will make sure you always feel warm underfoot. It also adds a designer finishing touch to your space. Distressed rugs still a trending look for 2022 and work well in a bedroom. 
A sumptuous Nordic style deep pile rug adds visual impact to a larger floor space, never goes out of style and provides instant super-cosy warmth. Trust us, your feet will seriously thank you for it!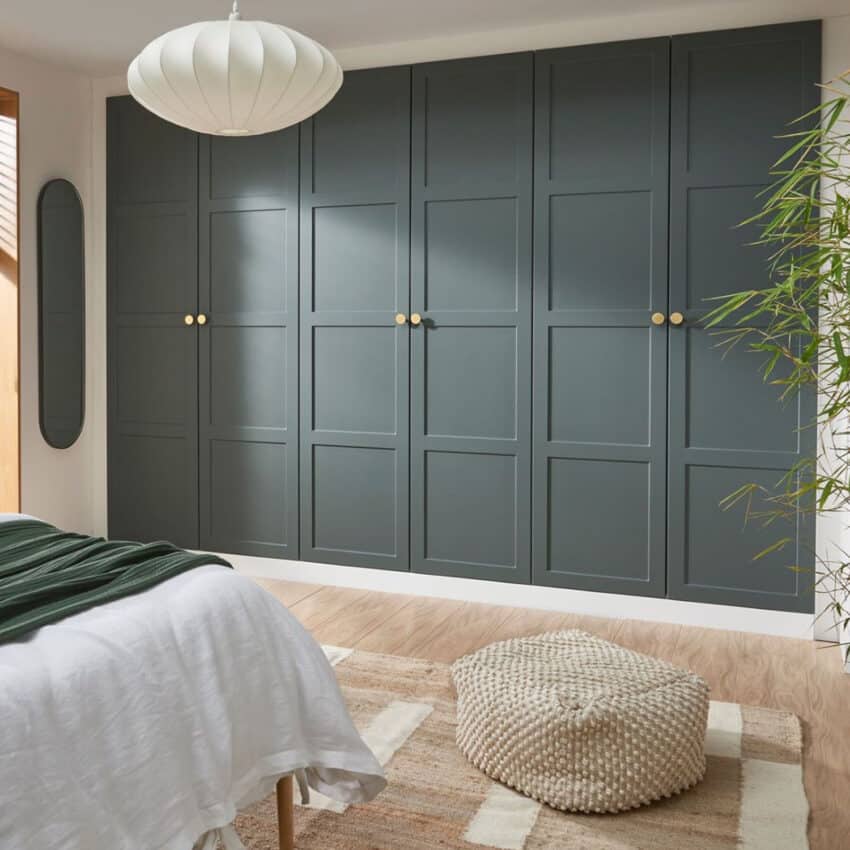 Warm up décor
The colour of your bedroom can make a huge difference to the way it makes you feel. White, grey and blue walls can often look cold – especially in the winter months when there is a lack of sunlight to brighten up your space. 
Our brand-new colours – Blush and Clover are the perfect shades for a bedroom that will cocoon you. Whether you choose to paint your walls or upgrade your bedroom furniture, you will be surprised at what a difference a new warming colour can make.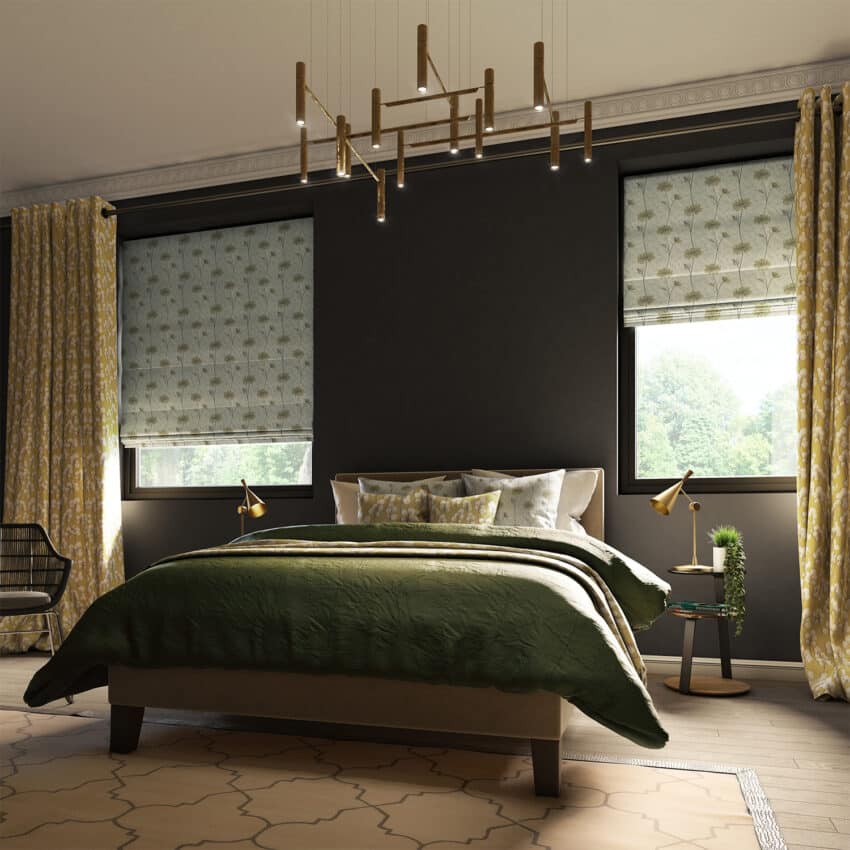 Dress your windows for winter weather
Windows can be a big culprit for letting cold air into a room, so if you are feeling the chill it might be worth considering upgrading your window dressing. Full length curtains will help to add warmth whilst adding colour and pattern. Layering with a curtain and blind combo not only looks slick, but it will also help keep you even more cosy. There are so many options when it comes to picking out fabrics and colours – dark shades and heavy fabrics, like velvet, scream luxury, whilst pattern and a fresher palette can really brighten a room.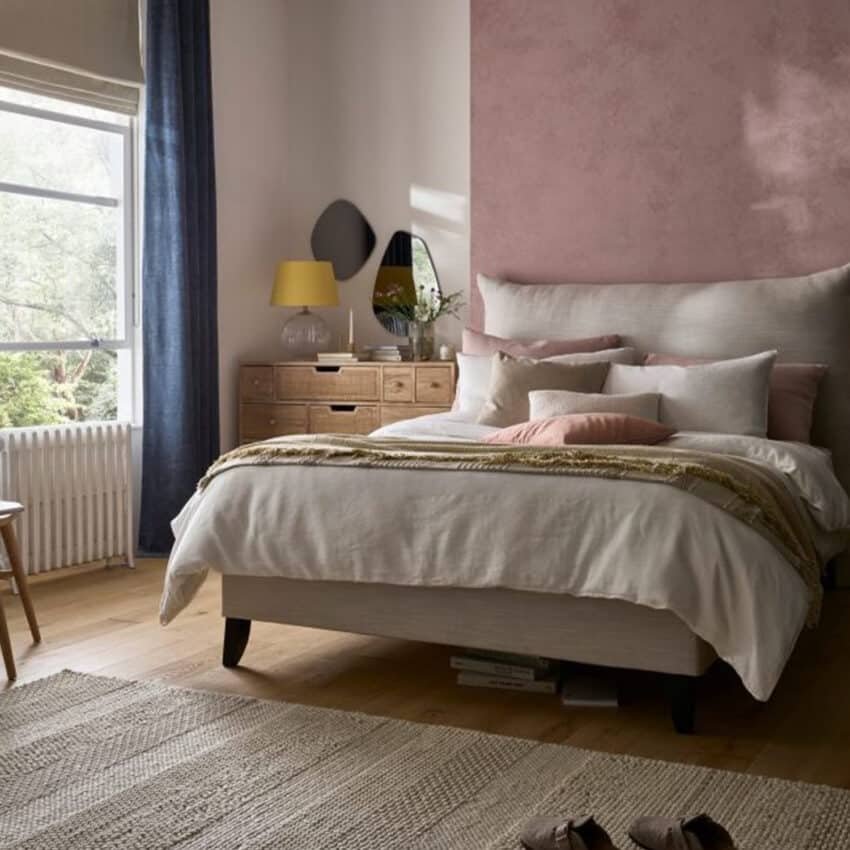 Rearrange your furniture
It may sound simple but you would be surprised by how many people are reducing the impact of their central heating by having beds, chairs or drawers pushed up against their radiator – blocking air circulation. Even moving your just bed six inches away from your radiator will help to increase air flow, but if you can get away with a room re-design then now could be the time to do it. Arranging your furniture to allow air to flow freely around is the best way of helping to maximise the efficiency of your heating. 
If your full-length curtains cover your radiator then adding window blinds with thermal properties could be a good idea. you will stop heat loss through the window and the radiator will allow warm air to flow into the room.