How Maxine doubled her bedroom storage with a fitted wardrobe 
How Maxine doubled her bedroom storage with a fitted wardrobe 
Here at My Fitted Bedroom we've long been fans of interior stylist and TV presenter, Maxine Brady. So it was with great pleasure that were able to help her transform her master bedroom into the 'room of her dreams'.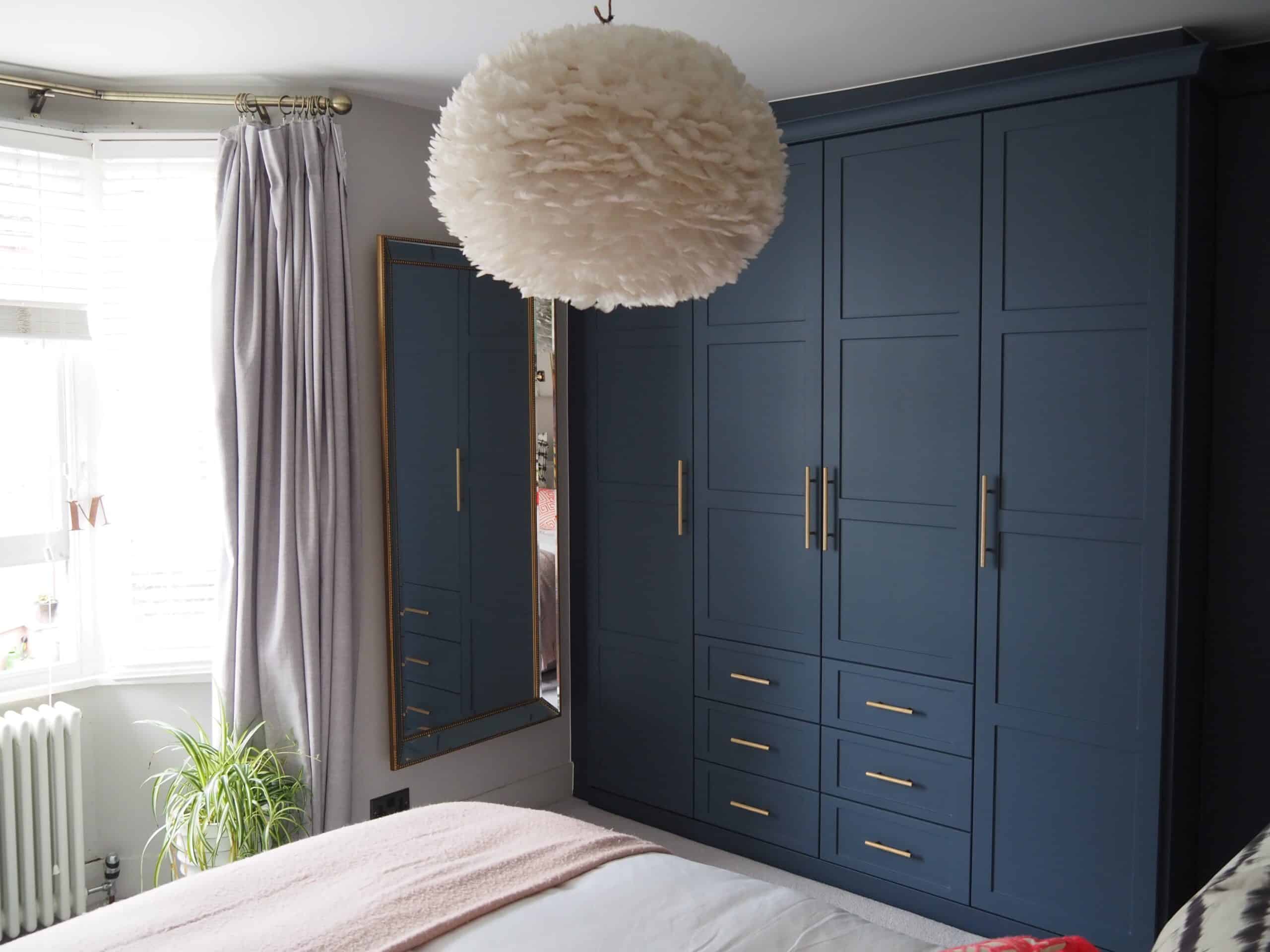 This week Maxine has revealed her finished room on her blog and the result is spectacular! Opting for our Elise shaker style wardrobes in classic blue she created a wall of colour which has been complemented beautifully with accents of blush pink, neutrals and subtle pattern throughout.
Here we take a look at how she transformed a distinctly 'lacking' room, into a relaxing grown up space bursting with subtle pattern and of course – clever storage!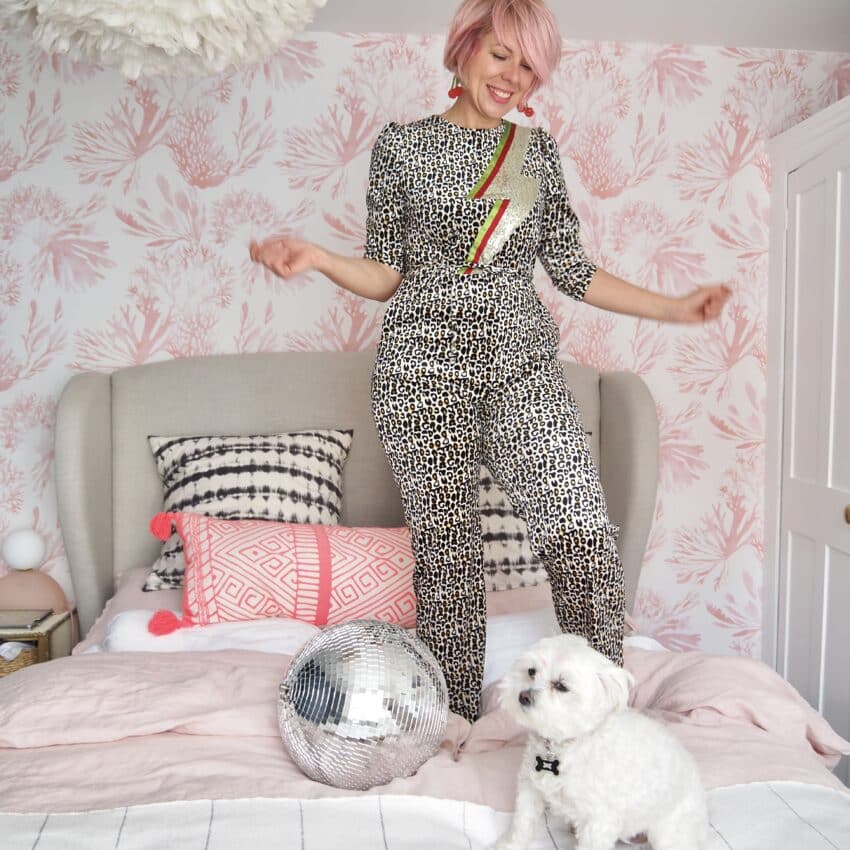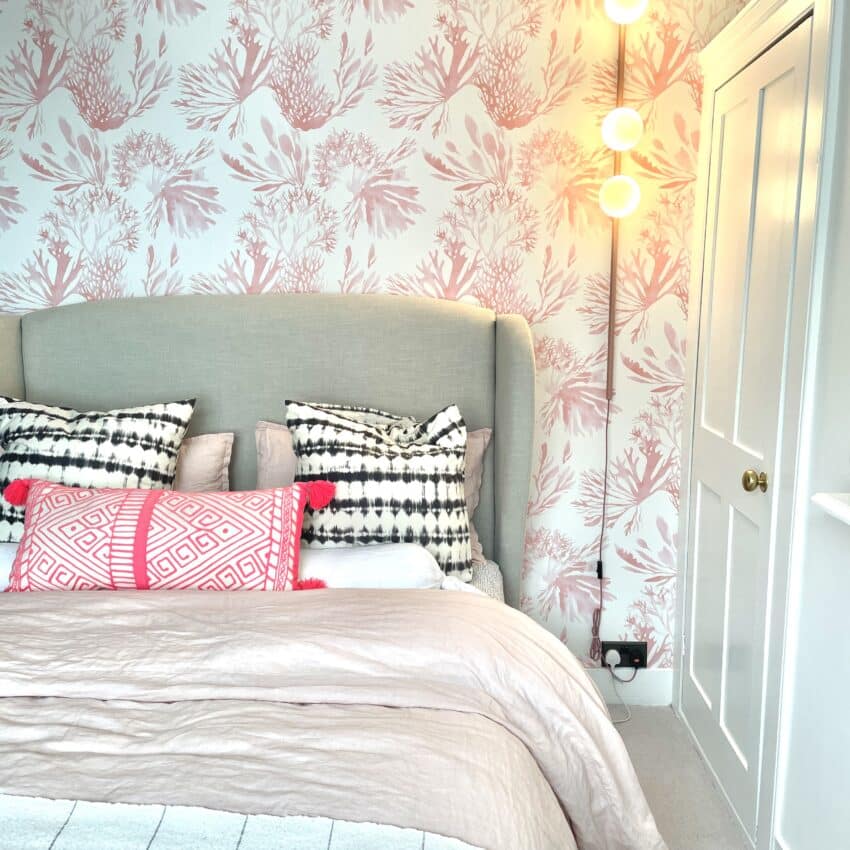 A fan of colour and eclectic style, Maxine loves creating uplifting interiors that give you joy. After paying out for some big renovation works five years ago she was left with little money to furnish the room and therefore opted for vintage, pre-loved and upcycled furniture.
The vintage wardrobe she was using before her bedroom transformation was bursting at the seams and she was fed up having to walk back and forth to her spare room to get ready in the mornings. Clever storage was therefore at the top of her wish list.
To get her room makeover just right, Maxine worked with My Fitted Bedroom designer Sarah Dickson to design her dream wardrobes. The wardrobes span one wall in her bedroom, playing a crucial part of the design and significantly increasing her storage space. The custom design of the internal storage was created specifically to suit her needs – giving her a place for everything. A soft grey was chosen for the internals to create a softness to the final look.
The next decision was the door style and colour – she chose the versatile Elise shaker style in Classic Blue – a deep navy hue that create a bold wall of colour throughout the entire length of her room. Gold metal 'Skyscraper' handles from Dowsing & Reynolds provided the perfect finishing touch for her new grown up space.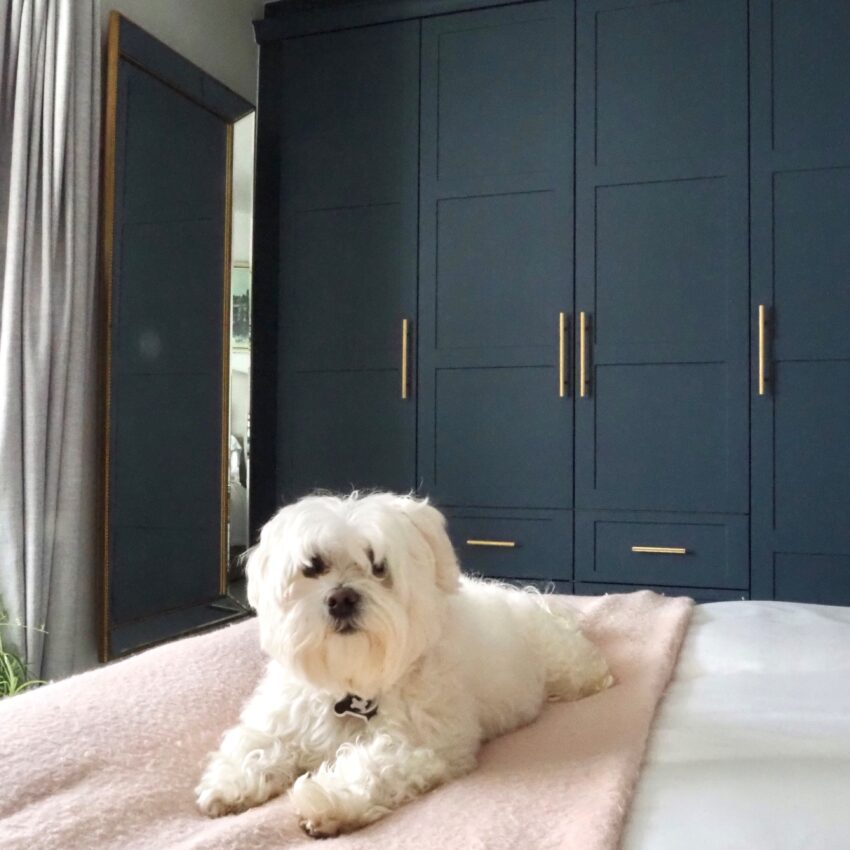 Gold skyscraper handles complement the blue shaker wardrobes beautifully… as does her dog!
Maxine said: "My new wardrobes have doubled my storage space over night! I adore the navy colour which gives gravitas to the look of the room. There are handy mirrors inside the wardrobe doors too. I have all my makeup and hair stuff hidden inside one of the cupboards to keep my bedroom clutter-free. I even have a section for all my sequin outfits in there!"
Head over to Maxine's Instagram page where you can watch a time lapse of the wardrobes being fitted, as well as some behind-the scenes content with our expert fitters – showing the exacting process of the installation to get the ultimate fit and perfect finish.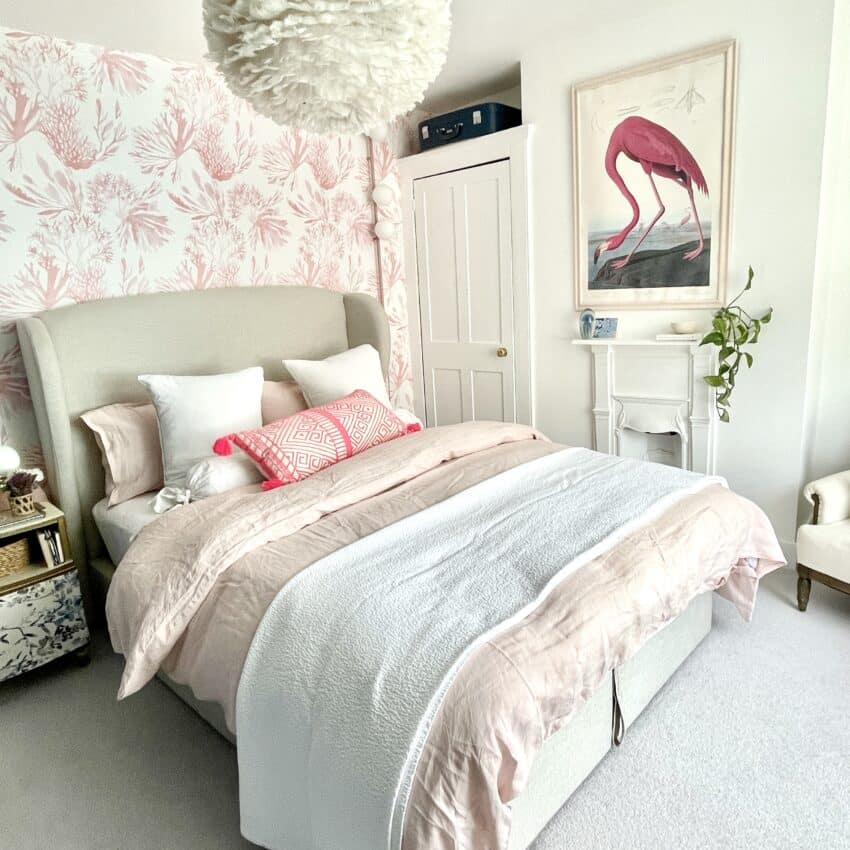 What about the rest of the room?
Maxine always starts with a mood board and wanted to take her time with her bedroom transformation, savouring the design process. She got rid of her vintage furniture and 'fussy' curtains and started to add the subtle pattern and pink tones to create the grown-up space she craved.
So with all of those beautiful design touches, what is Maxine's favourite part of her new space?
The storage of course! She says: "My favourite part of the room has to be all the storage I now have. Not only do I have floor-to-ceiling wardrobes that can house my expanding collection of clothes and sequins, there is also a slim-line shelved cupboard tucked behind the door that is filled with my makeup. he wardrobes are a style statement and have transformed the bedroom.
"I had extra shelves installed inside my original Victorian built-in cupboard to turn it into a cupboard for my trainers and boots. I keep boxes of props in my Button & Sprung ottoman bed keeping them close to hand!
"Before it felt pretty tatty with worn out vintage furniture. Now I have everything in once place. It's a joy to get ready in here now."