Bedroom trends: dark and decadent
Bedroom trends: dark and decadent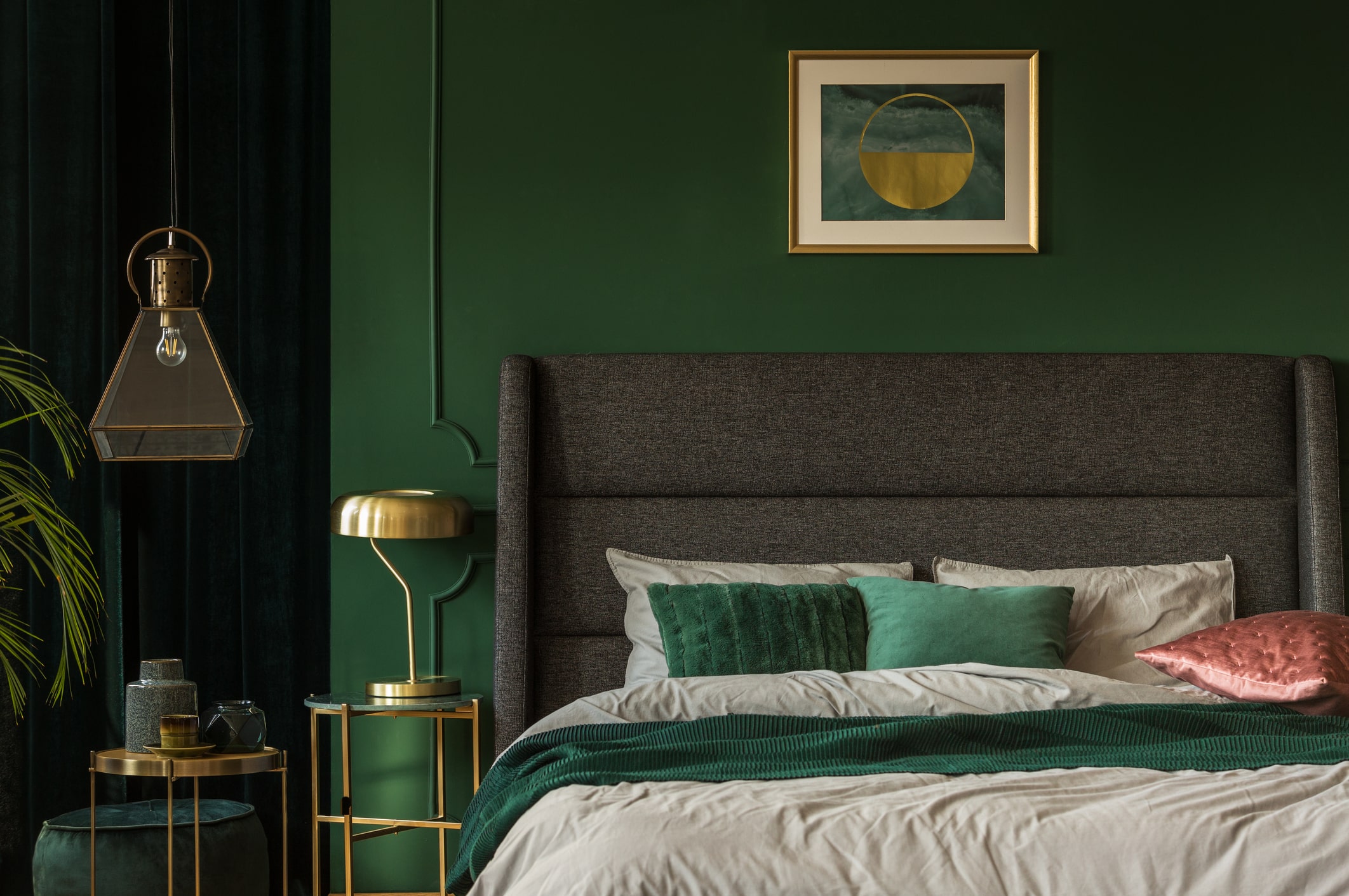 It's all too easy to play it safe in the bedroom with white and neutral colour schemes, but don't be afraid of the dark to make a boudoir dramatic and dreamy.
We often think that bedrooms should be decorated with white or neutrals to give an illusion of more space. However, white paint and wardrobes will only brighten a room if there is natural light for it to bounce off.
With shades of midnight blue, charcoal, black, emerald green, rich russet and teal you can add depth and character to your bedroom and feel cocooned in a cosy personal space. It creates a comforting and cosy environment, as well as a hotel chic feel.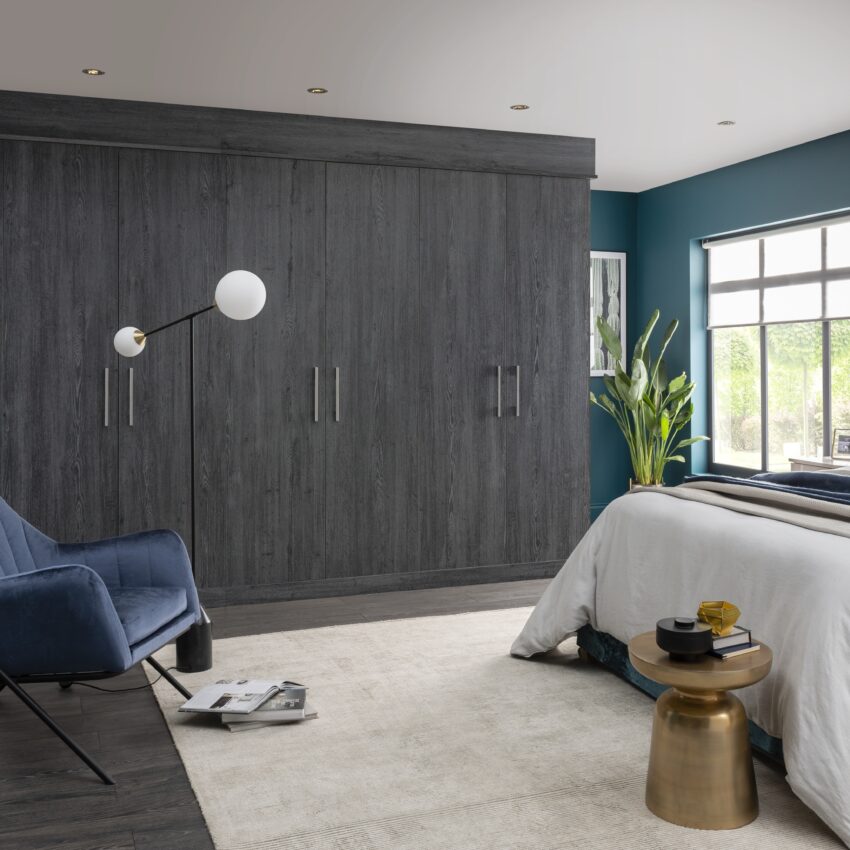 Darker colourways in wood effect finishes make a strong style statement and the deep shades complement so many other colours when it comes to accessorising the rest of the room.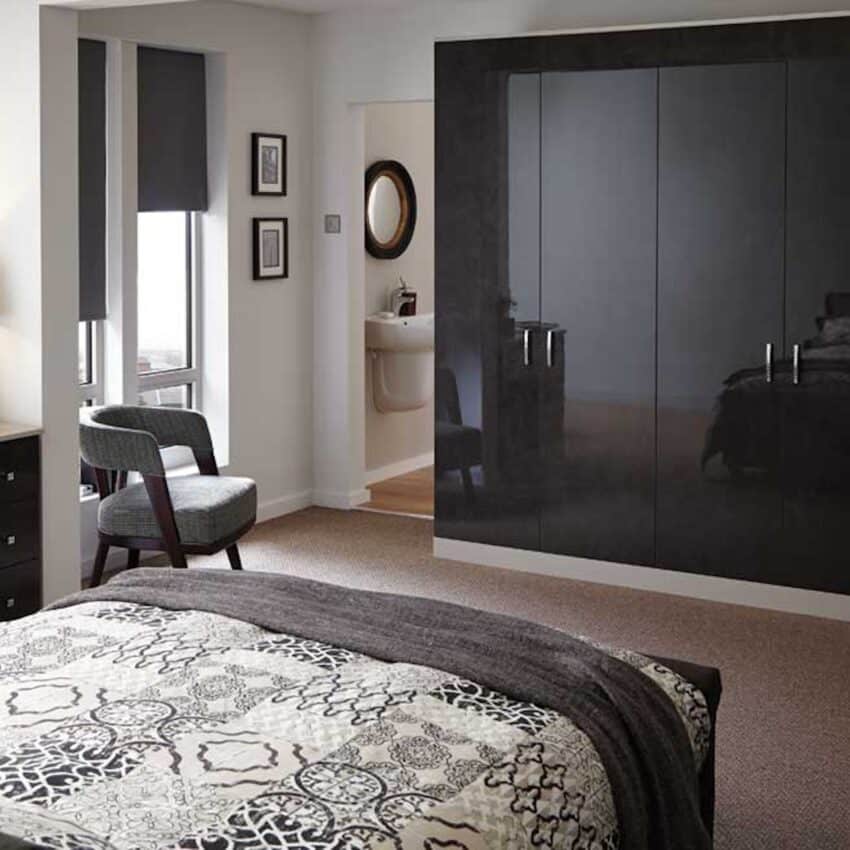 Adding texture and a gloss finish can add interest to walls and provide a luxurious look as shown here with our Couture high gloss fitted wardrobes in Graphite.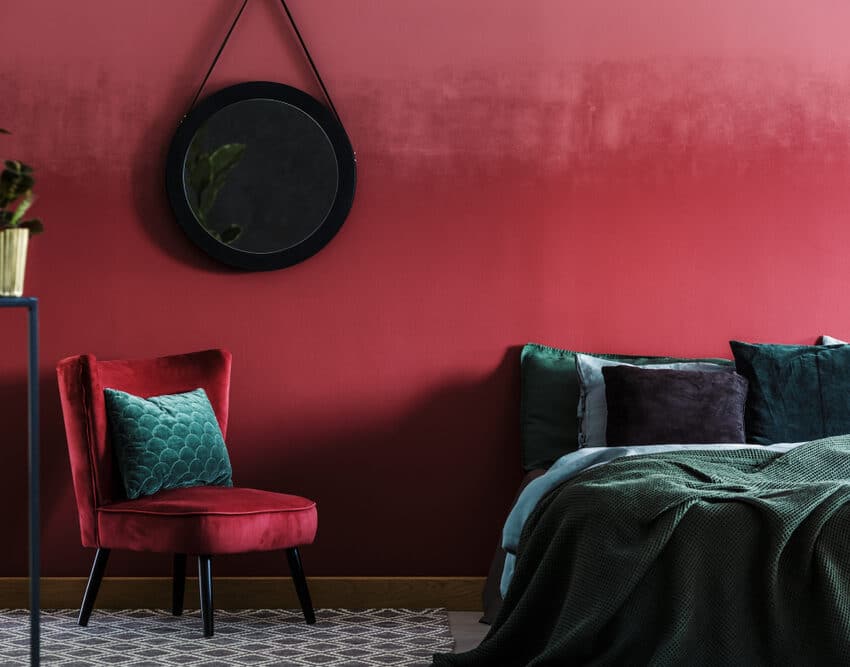 If the rest of your home décor is styled with soft neutrals, it can be very soothing to have a bedroom that's designed around a darker colour palette. Rich, deep shades can add sophisticated drama to décor schemes and help to create that all important feeling of being cosy and cocooned.
A deep red palette lends a sophisticated, sensuous flair to a cosy winter sleep sanctuary…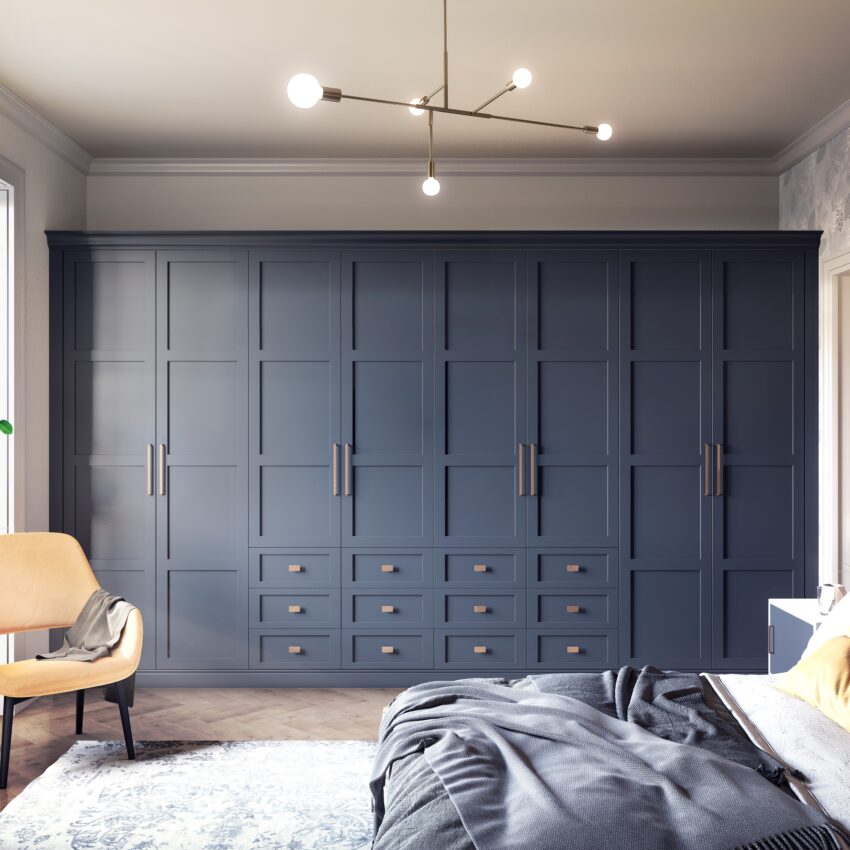 …whilst, for the design-savvy, shades from the darker end of the blue spectrum: indigo, ink and navy are the new 'go-to' choices. Genderless and transcending the seasons, the moody blues are the perfect accent colour in the bedroom. Try our Elise fitted wardrobes in Indigo blue.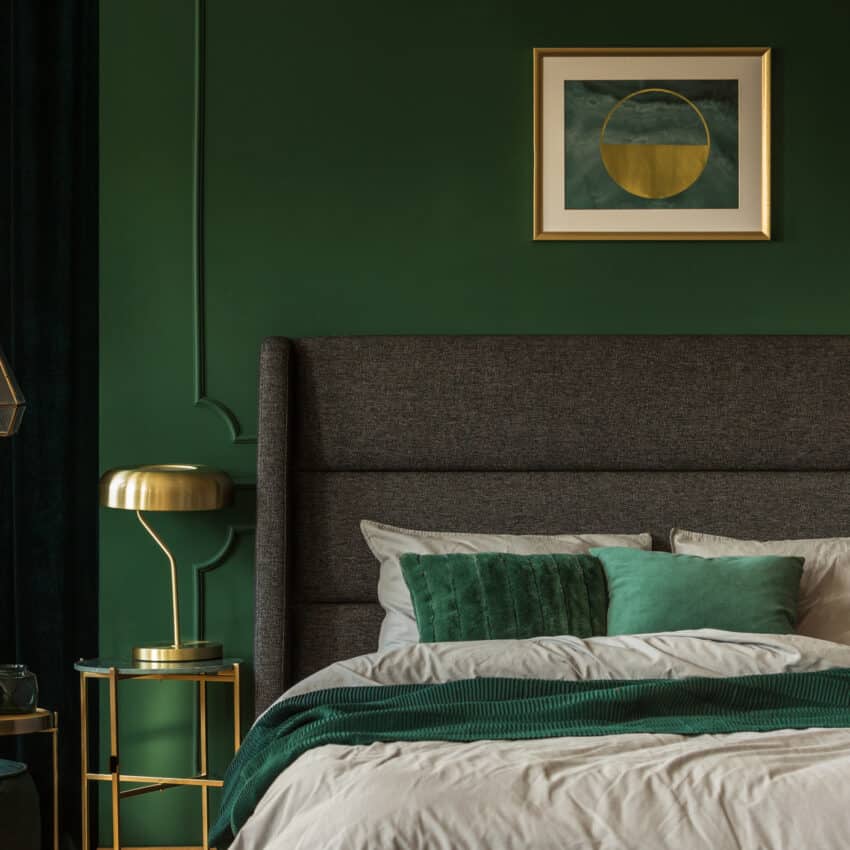 Introducing rich, dark shades for walls and furniture can give your boudoir a sophisticated, expensive feel and provides the perfect backdrop to introduce colourful accessories. A bright orange rug really 'pops' against a dark blue background and brass accessories will glow when teamed with deep greens.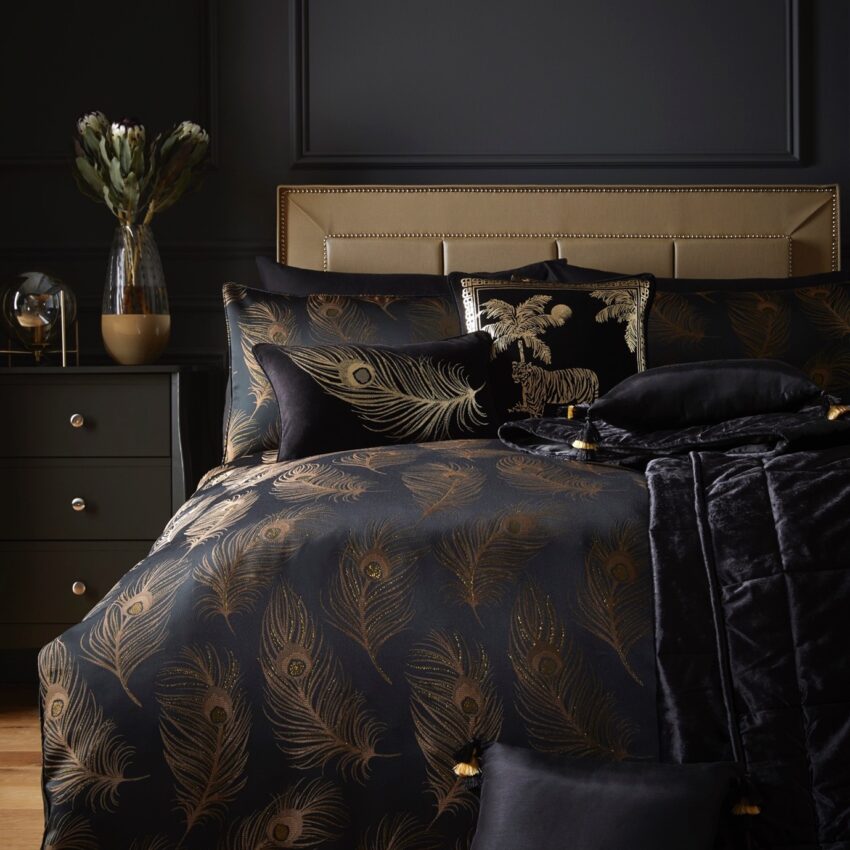 Black is a rich and versatile shade with lots of subtle variations.  There are lots of advantages to using black in the home – it has a real cocooning effect and is nigh on impossible to clash with. Metallic highlights or a contrast of cream shine brightest against a black backdrop; alternatively, mix in some more surprising shades that express originality, ingenuity and creativity. If black feels a step too far, then charcoal grey is a great alternative.
Book a design visit and take the first step in bringing your dream bedroom to life.