Best fitted wardrobes of 2021
Best fitted wardrobes of 2021
Here's a round up of just some of the best bedroom ideas we've helped to create this year – which maybe provides you with a little bit of bedroom inspiration!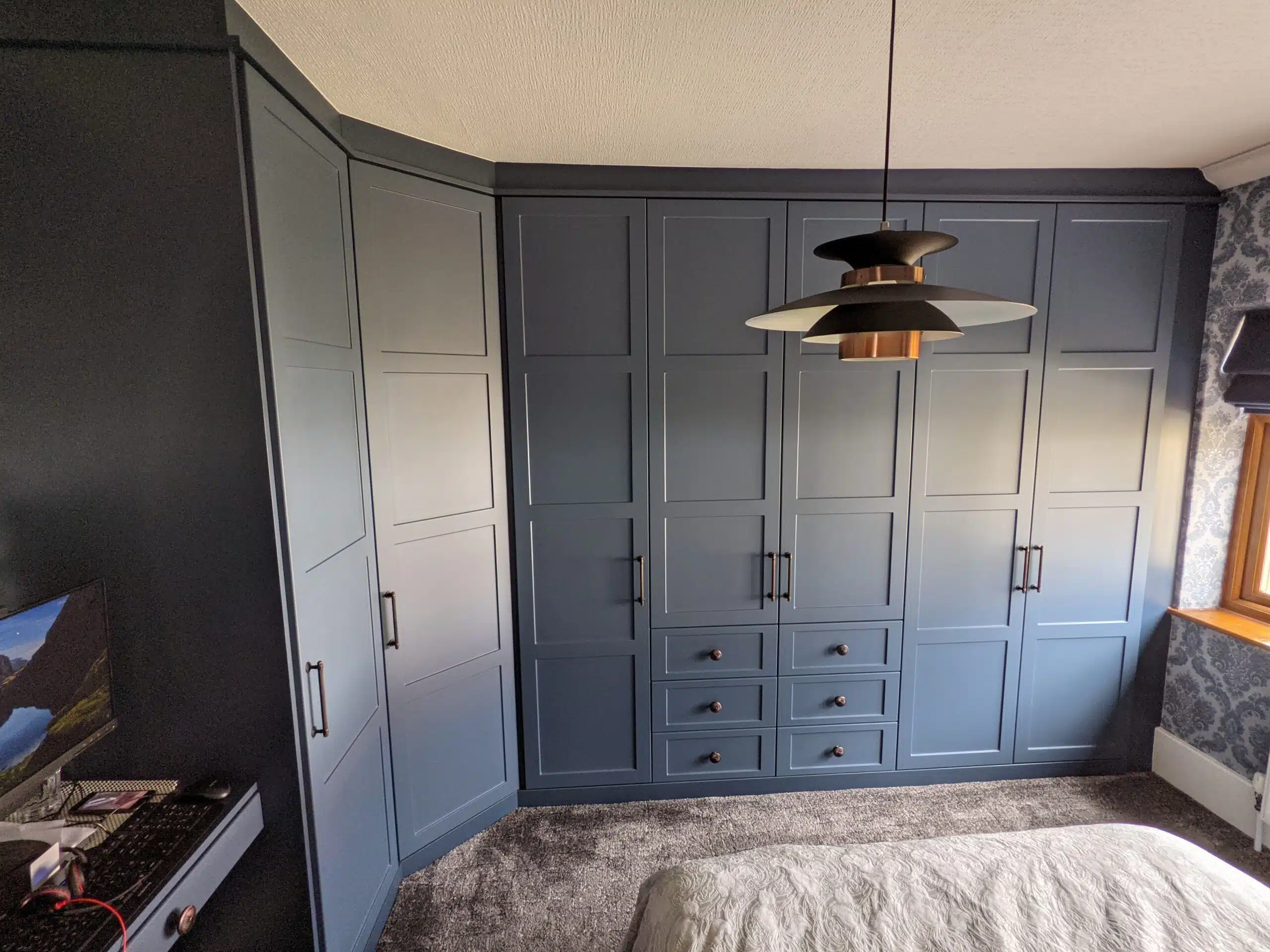 What a year 2021 has been so far – with more demand than ever for our expertly designed and fitted wardrobes!
Our customers have come to us with all sorts of briefs this year – from advice on how to create more storage in a small bedroom, and for our help to create the ultimate bedroom transformation on a budget, to creating the walk in wardrobe they've always dreamed of. 
But our bedroom designers have stepped up and created new fitted wardrobes with space-saving ideas that have given each and every customer the best use of bedroom space – even in awkward shaped bedroom designs.  
So here's a short round up of just some of the best bedroom ideas we've helped to create this year – which maybe provides you with a little bit of bedroom inspiration!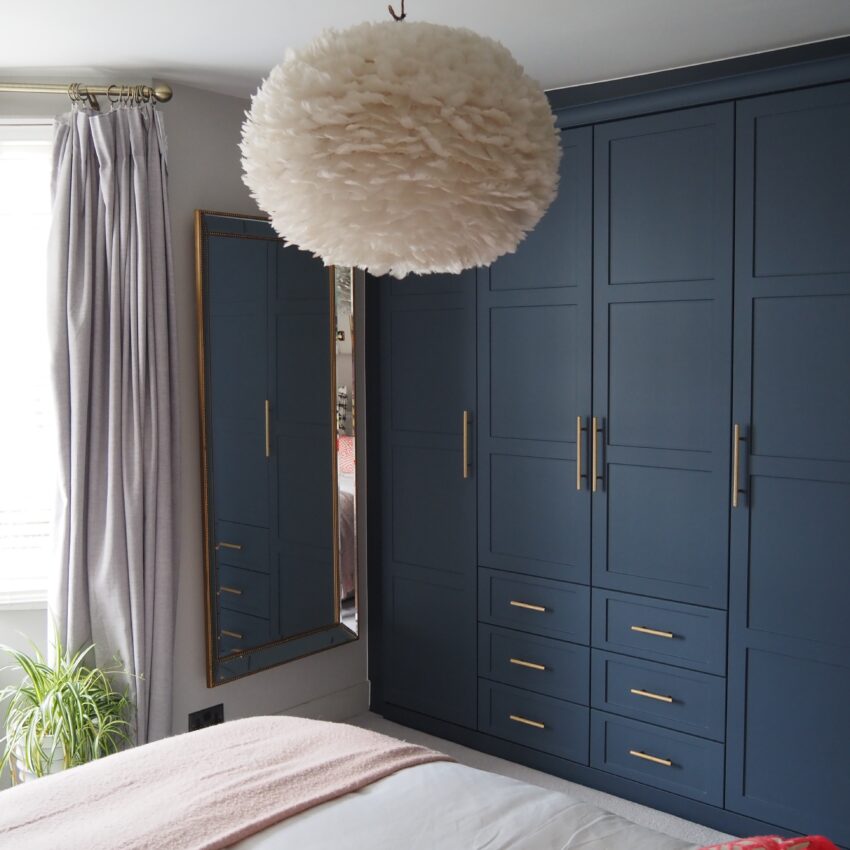 So firstly, our top selling fitted bedroom design in 2021 – the Elise.
To be honest, here at My Fitted Bedroom HQ we're a little torn on which Elise fitted wardrobe colour we love the most, as we were lucky enough to work with two home influencers who chose the Elise this year and we've received customer images of the Elise in concrete as well! 
Style guru and out and out fabulous interiors adviser Maxine Brady went for the Elise fitted wardrobe in Classic blue. Well – what can we say …. we think it's stunning! Maxine teamed the indigo blue wardrobe with blush pink – the perfect colour combination we would say. 
Timeless neutrals
Also choosing the Elise fitted wardrobes this year, but this time in Cashmere Matt, was Danielle @HouseToHomeAtLast. Danielle kept her bedroom neutral but added lots of textures and designed it with comfort and cosy bedroom vibes front and centre. 
Both clients wanted to make the most of their bedroom storage space and needed the wardrobe to give them more room for a bigger bed! Another key bedroom trend for 2021.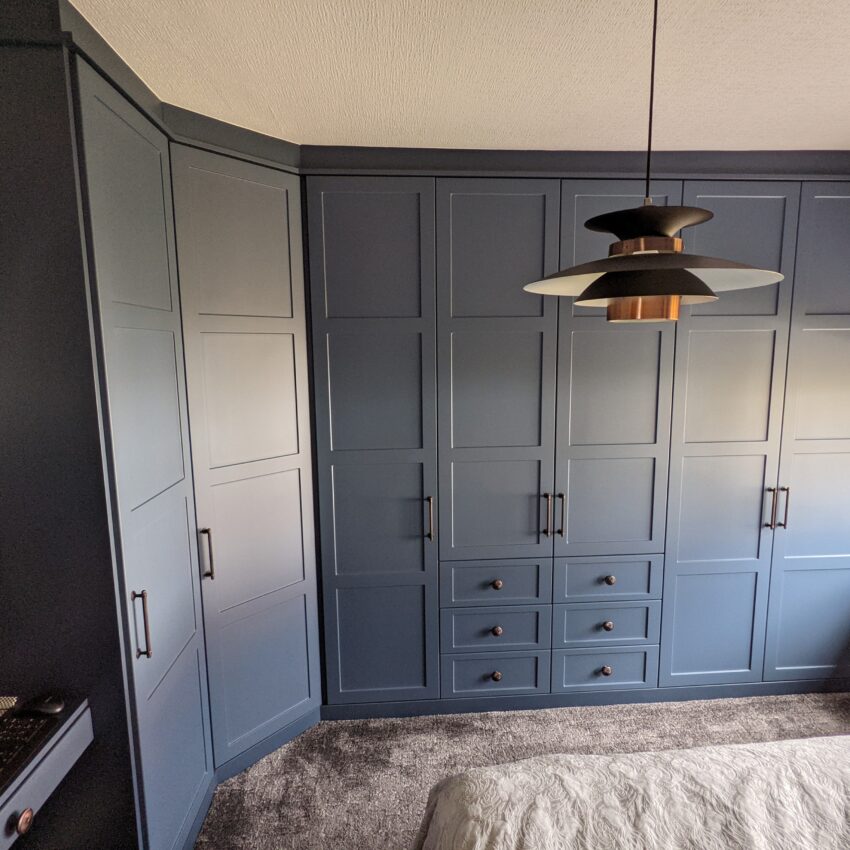 Storage solutions
Our customer here wanted lots of fitted wardrobe space in her bedroom, which we cleverly designed into an L-shape to make the most of the storage space.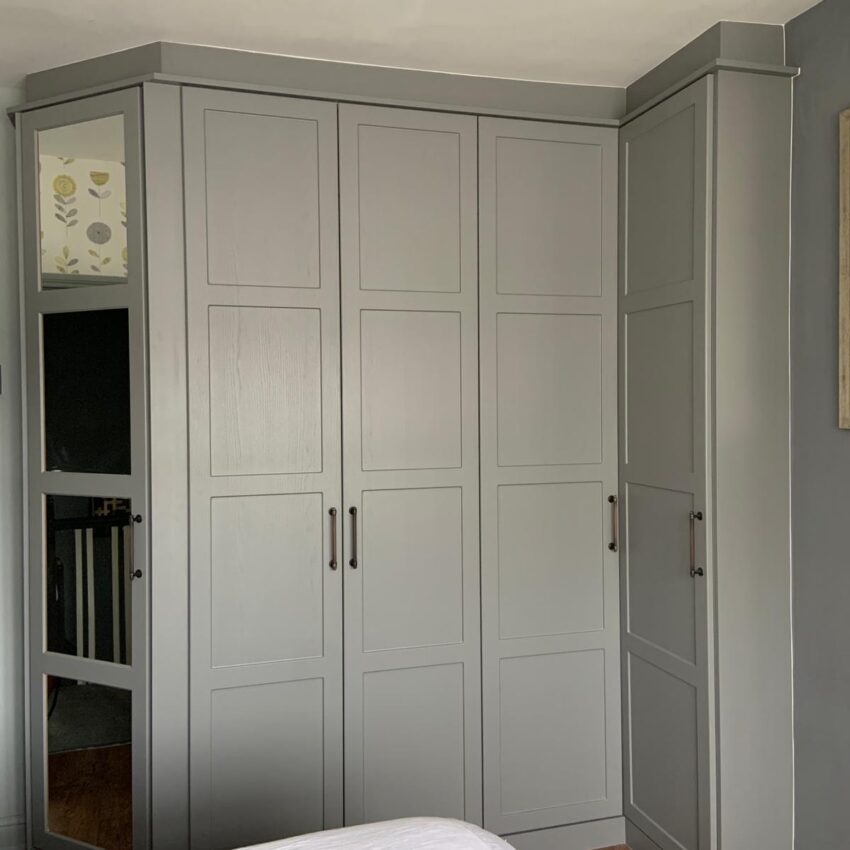 Awkward spaces
Even if it's about filling an alcove with floor to ceiling storage – we can do it. Perhaps once again proving bespoke is best!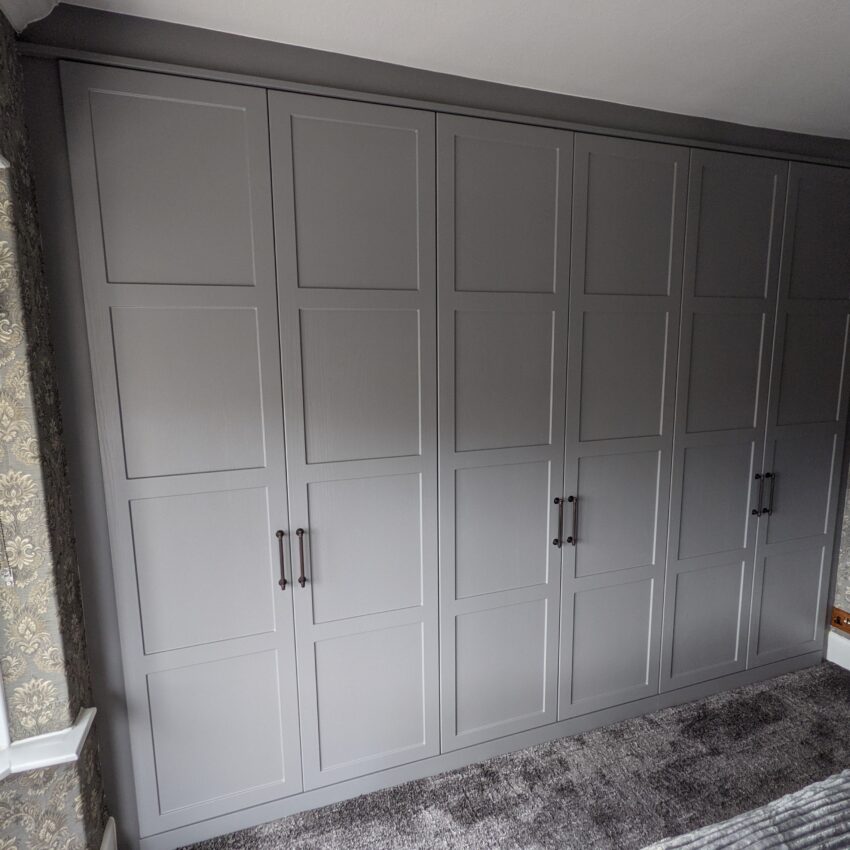 From floor to ceiling, wall to wall
This cool contender is the Elise in concrete – a six door fitted wardrobe deign giving ample room for his and hers clothing storage. 
We also recently reported on how Shaker fitted wardrobes were trending. Easy to see why when you look at these Instagram-ready snaps!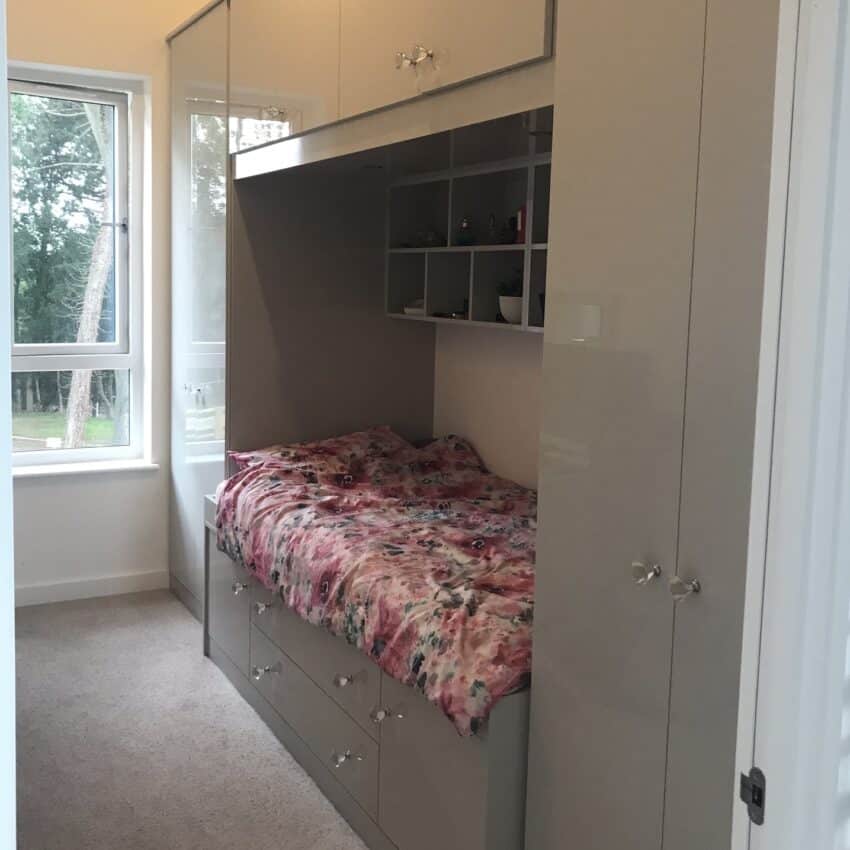 Glorious gloss
But these aren't the only bedroom designs that are trending – let's not forget high shine gloss. 
2021 sees gloss finishes continuing to trend, with popular colours including cashmere, grey and white. Our Jasmine fitted wardrobes look stunning in a gloss finish.
If our customer installations and bedrooms have inspired you, why not book a home design visit and let us show you how your bedroom can look with a My Fitted Bedroom transformation!