British women own on average 30 pairs of shoes
British women own on average 30 pairs of shoes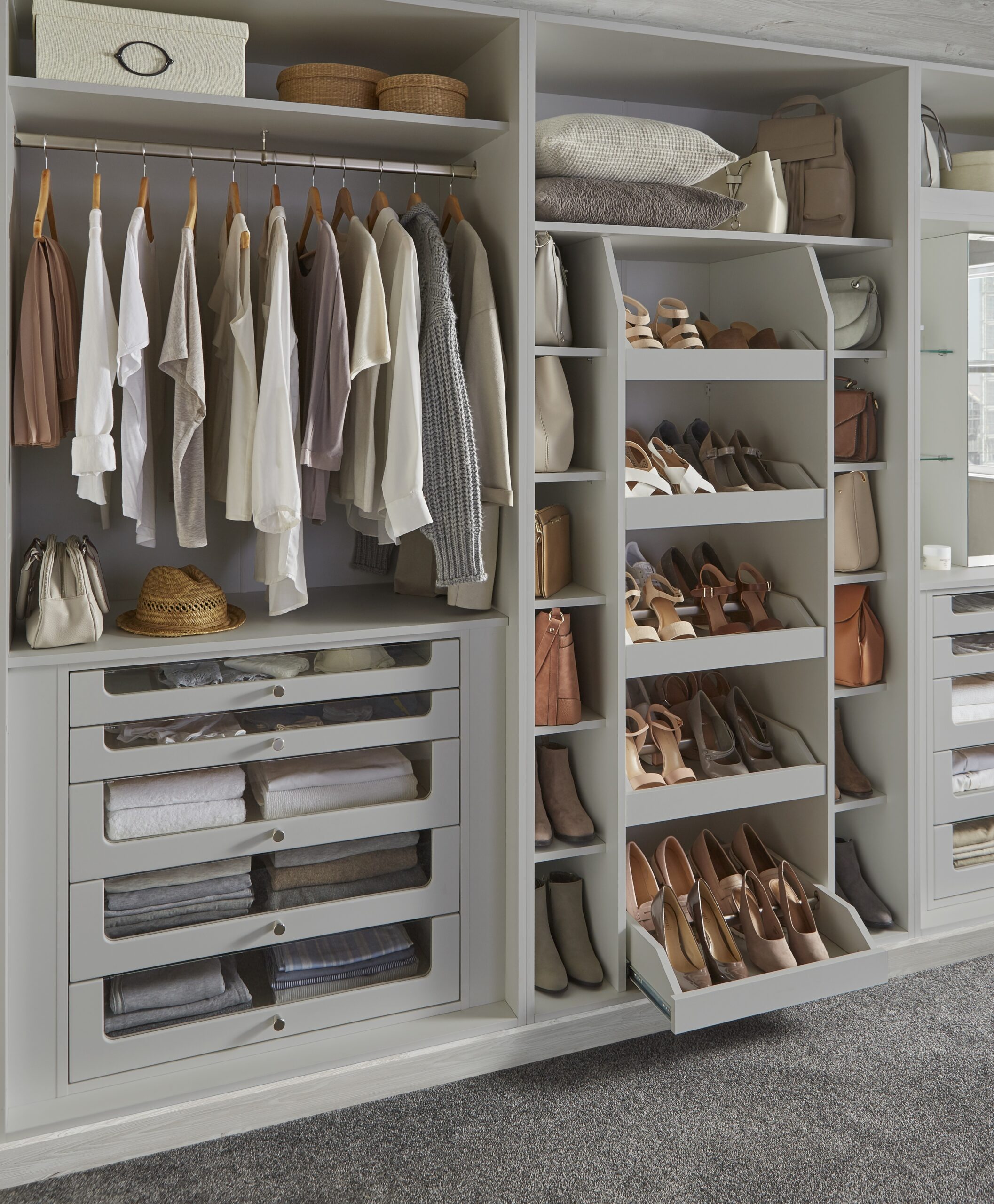 We recently carried out some research here at My Fitted Bedroom and found that British women now own on average 30 pairs of shoes, up 25 per cent compared to two years ago!
Now that's a lot of shoes, so let us share our footwear findings and tell you how best to store your collection at home.
Social Shoe Shopping is core reason for the increase
That's right, a fifth of women we surveyed said they have purchased at least one pair of shoes in the past 12 months after being influenced by a social media post, with influencers and celebrities on Instagram being the top source of inspiration. One in ten admitted that they had purchased shoes online late at night whilst browsing on their mobile phone or tablet in bed.
Many shoes remain unworn
More than two thirds of women have three pairs of shoes that they have never worn – but why? Being too high or uncomfortable to wear, the wrong size, not matching any outfits and being 'too nice to spoil', were amongst the most cited reasons for these unworn shoes. In fact, we wear on average just six pairs of shoes day-to-day, with trainers and smart flats being the most regular go to option for daily wear.
Hoarding and Hiding
While women are continuing to add to their shoe collections, our survey results also reveal a reluctance to cull our stash of shoes. Women are holding on to their shoes for up to five years, with 19 per cent admitting they have shoes that are ten or more years old in their wardrobe.
Almost half of those questioned confessed that their partner or husband had no idea how many pairs of shoes that they own, regularly getting purchases delivered to work or a delivery point in a bid to hide spending splurges from their other halves. More than half have hidden new purchases from their partners – under the bed, at the back of the wardrobe or in the boot of the car were the most popular hiding places.
Storing your shoe collection at home
Taking our findings into consideration, it's unsurprising that storage in the home is becoming an issue. But fear not shoe lovers, we can help, with our newest storage collections – focused on maximising space in the bedroom for shoes and accessories.
As experts in intelligent storage solutions, our bespoke fitted furniture can house even the most extensive shoe collections. Designed around your needs, our team can provide a space for everything in your bedroom with innovative shoe tidies, shallow depth wardrobes and floor to ceiling shelving, there's a shoe-lution for all your footwear needs.
After all, storing your shoes in the oven is never a great idea!
For more inspiration on how to store your shoes at home, check out our intelligent storage page or get in touch to arrange a visit from one of our talented designers.