Clever fitted wardrobe solutions for awkward spaces
Clever fitted wardrobe solutions for awkward spaces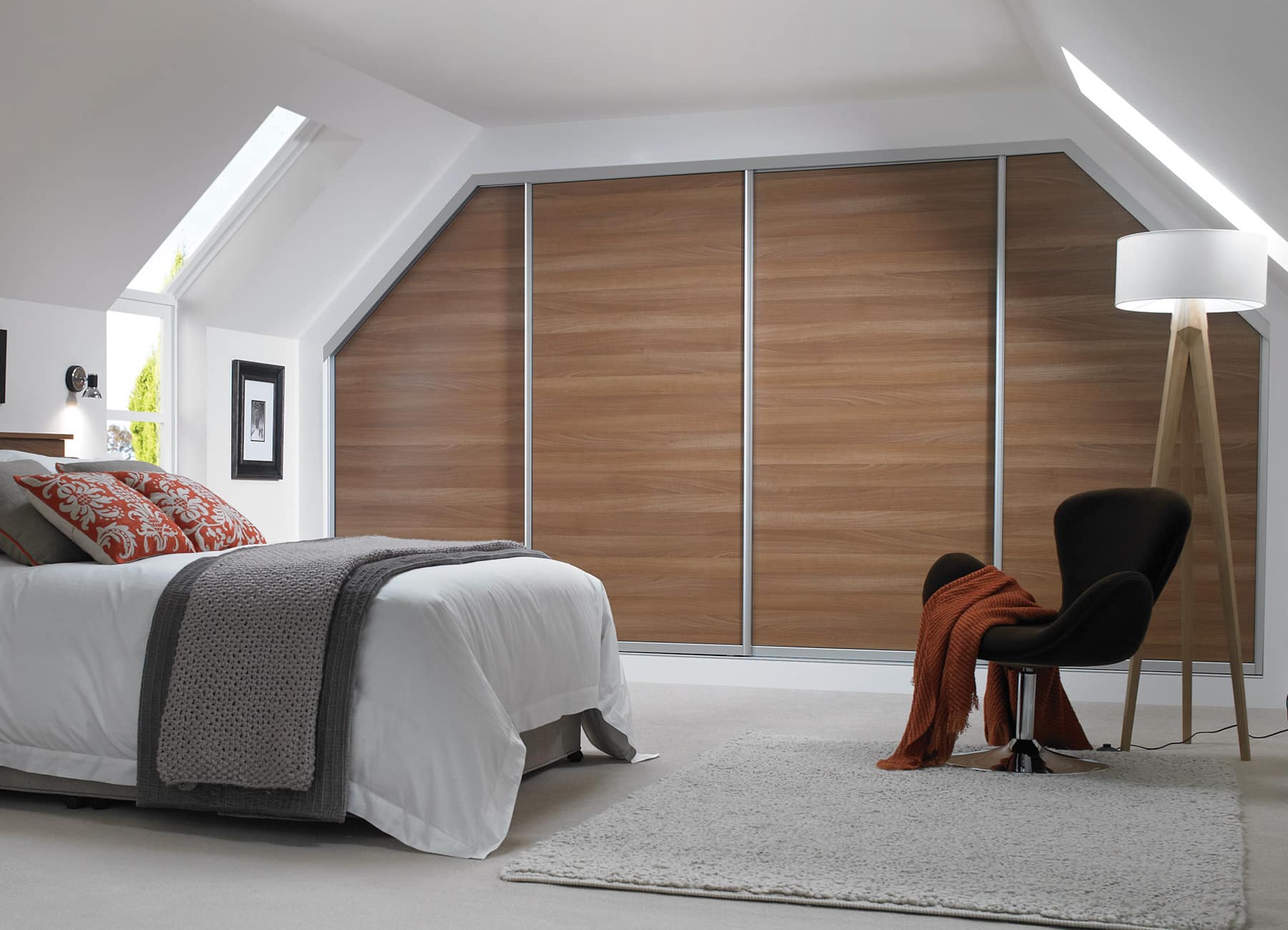 Awkward shaped bedrooms are a common problem for hundreds of homeowners – whether they are doing a loft conversion, revamping an attic room or have moved into a home with high ceilings, sloping walls or want to make more out of a bay window in a bedroom.
But transforming nooks and crannies, eaves and alcoves from a frustrating 'waste of space' into an organized wardrobe or cupboard is a great investment for the home.
Awkward shaped rooms are great news for fitted bedroom experts like us who create clever solutions for these spaces.
Our head of design, Megan Baker explains: "Designing a bedroom that has a non conventional layout is always one of our favourite challenges. It's often the case when our designers sit down with customers and start brainstorming ideas, they discover possibilities they had never even thought of.
"There is an abundance of "hidden" solutions for different room layouts and room sizes. If you have a room with awkward spaces and angles, period features or windows and doors that you have to position your bed around, there's no need to worry. Clever design ensures the most effective use of space, leaving rooms clutter free and calm."
Here are four great ideas for making the most out of an awkward shaped bedroom: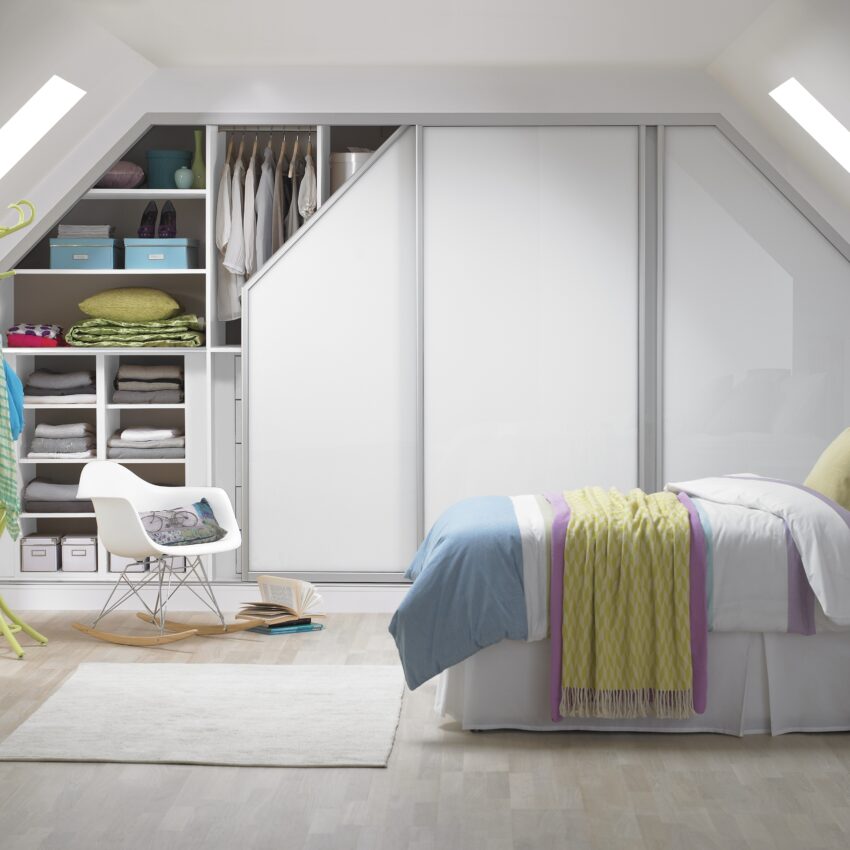 Lofty Ideas
Angled sliding wardrobe doors are the perfect solution for loft conversions. My Fitted Bedroom has a stunning range of sliding wardrobe door systems that can be tailored to fit almost any shape or size, custom built to a room's exact specifications, expertly installed to ensure they fit each slope and angle perfectly.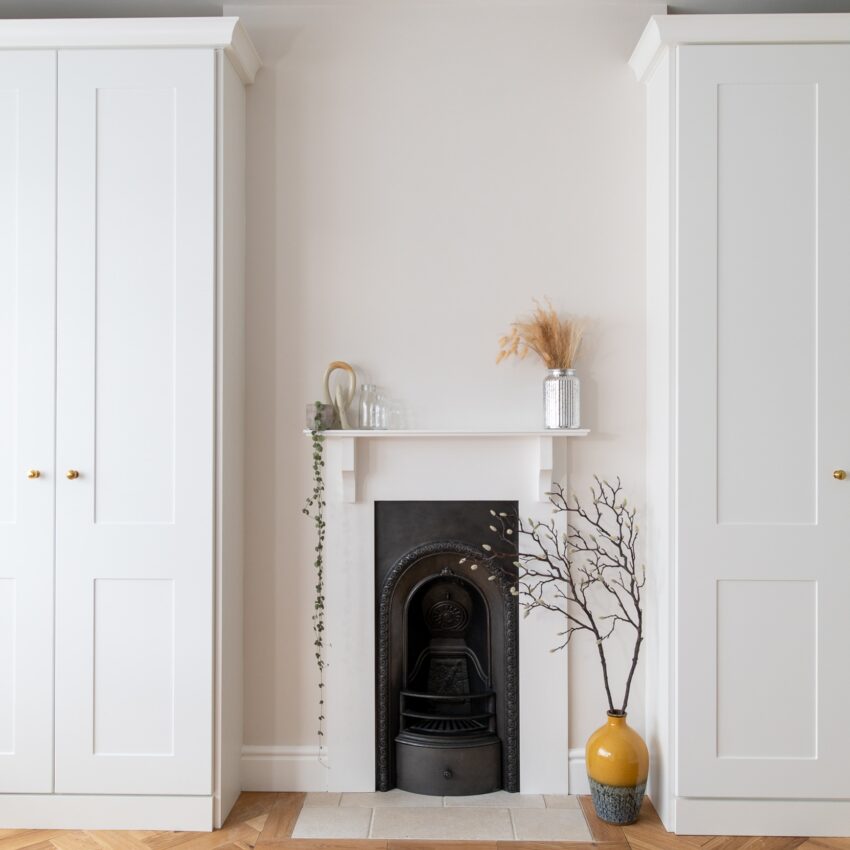 Complementing Period Features
It's often difficult to fit freestanding furniture around the sought-after original features of period properties – the result can feel cluttered and mismatched.  Built in furniture can be made to fit any shape and size of alcove around a fireplace.  Or why not incorporate drawers and a window seat under a stunning sash or bay window – a bespoke and subtle storage idea. We have a range of traditional door styles that complement other period features in a home.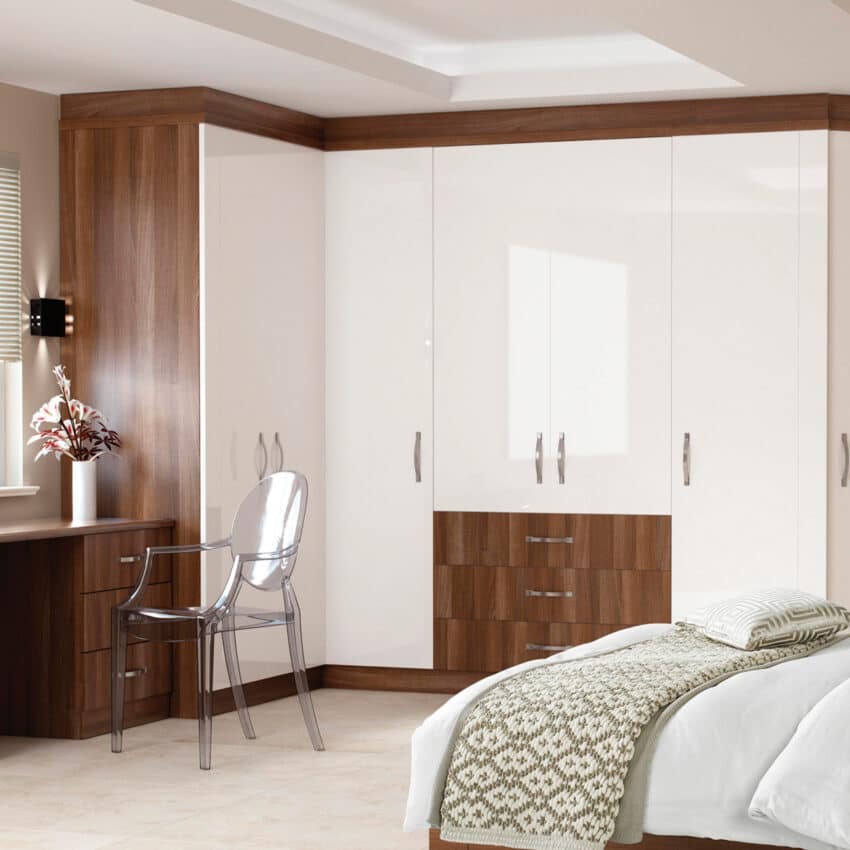 Cornerstone of Style
Corner wardrobes are one of our best-selling products.
Corner wardrobe designs feature clever door opening solutions to best suit the space and a popular option is its innovative Shaker Crema Nero 'stable door' design that provides full hanging space next to a dressing table or chest of drawers. Clever internals will further maximise the space.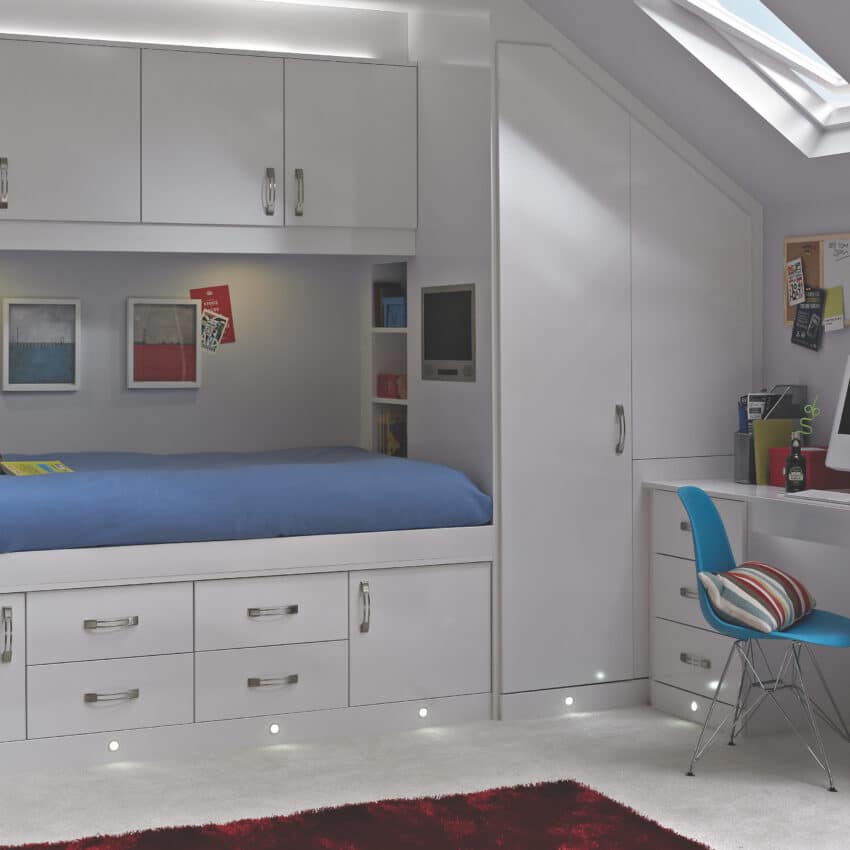 Small but perfectly formed
Small rooms need big ideas when it comes to storage. Utilise underbed/overbed storage to turn vertical space into useful square footage. Televisions and game consoles can be integrated into the side panels of wardrobes. Squeeze open shelving into almost anywhere to eke out every inch of space.
Megan added: "The importance of precise planning and meticulous design should never be underestimated to create the perfect bedroom – especially when it's a complex shape or has structural recesses that can be problematic.  Rather than ignore or try to cover up the quirkier attributes of a room, you can easily make them work in your favour."