Creating a cosy bedroom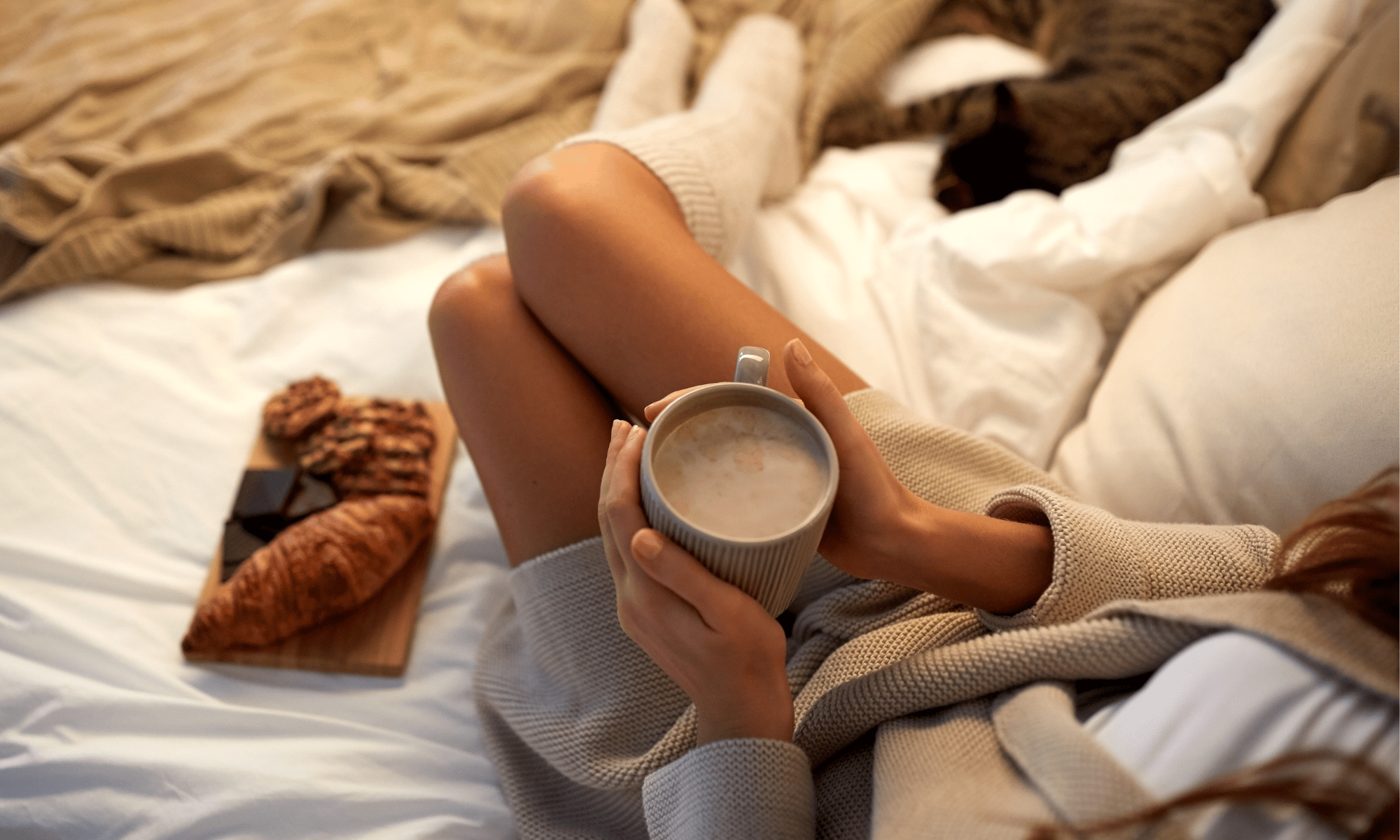 Our latest blog post is packed with inspiration from the My Fitted Bedroom team on how to create a cosy bedroom, with tips on how to update a room to feel warm and welcoming this winter. 
Keep cosy with lovely layering
Adding layers and textures in a bedroom features highly on our winter wish list for how to update a bedroom for the colder winter months. Layer up different styles to add colour and texture-rich diversity – think velvet, sateen, faux fur and sheepskin. And for those of us that feel the cold more than others; invest in an electric blanket or fleecy bedding to make your bed feel so warm and cosy you'll never want to get out of it.
Give your toes a treat with a faux fur rug
Hard wood and laminate flooring can look stunning in a bedroom and it's certainly easy to keep clean, but bare floors can feel chilly on frosty winter mornings. Give your feet a treat by placing a faux fur rug next to your bed for an instant cosy update to sink your toes in to.
Additional mood lighting gives a bedroom a warm glow  
Even the simplest of spaces can be made warm and cosy with the right lighting. Choose lighting that creates a welcoming ambience – fairy lights have a magical effect when night falls, think warm watt bulbs, clusters of pretty pendant lights, lamps in different colours and a host of electric candles. Another top tip is to put your lighting on a timer so you always come in to a warm and welcoming bedroom.
Cocooning colours
Darker colours can create a cocooning effect. Popular chocolate shades look gorgeous teamed with the accessories that can create a warm and comforting ambiance.
With that in mind you might want to give your walls, furniture, or décor a bit of a winter warmth with a makeover.
Hygge and do what makes you happy  
Hygge is the Danish word for a mood of cosiness and comfortable conviviality that engenders a feeling of contentment and overall wellbeing.  It's all about indulging in whatever makes you happy. For us this translates into a hot drink, in a fluffy robe and furry slippers, snuggling up in bed and reading a good book or watching TV. How about you?
We hope you feel inspired by our cosy bedroom gallery. Why not browse the rest of our website for more interiors inspiration.