Four Storage Secrets for a Streamlined Bedroom
Four Storage Secrets for a Streamlined Bedroom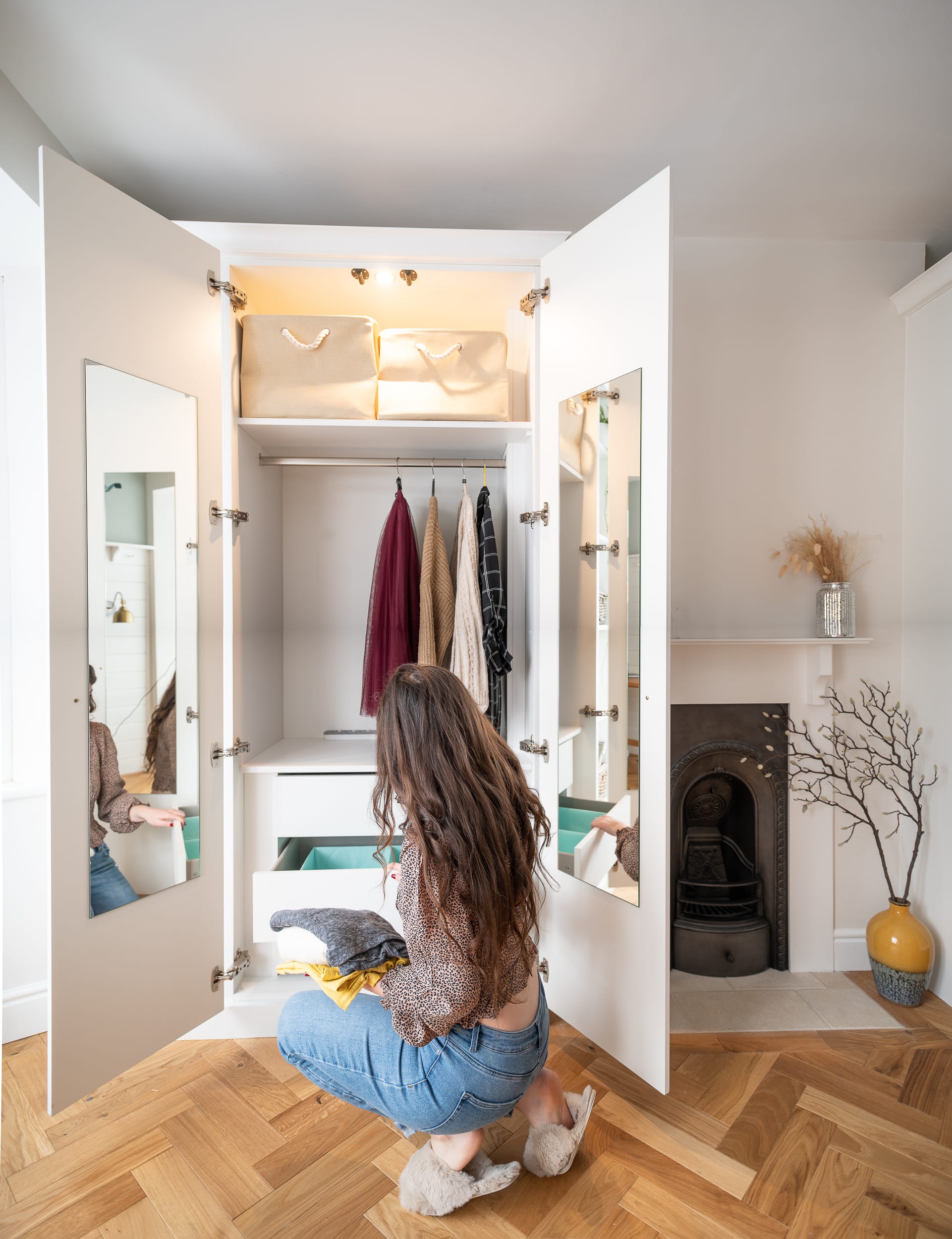 Storage is always high up on homeowners' wish lists and the bedroom is a prime space, where having ample options for storing clothes, shoes, beauty products and accessories is key. A bedroom should be a calming sanctuary – a room for escape and relaxation … and clutter is certainly not conducive to for a calming environment!
But when it comes to creating the best bedroom storage, getting it right can feel overwhelming. In an ideal world you would use your bedroom to store just the things that you need day-to-day, but in reality you may have lots of other items too, anything from spare duvets and towels through to camping equipment and Christmas decorations, that all need to be squirelled away in bedrooms.
When it comes to creating the right bedroom storage solutions, that are ideal for you, here is our team's expert advice: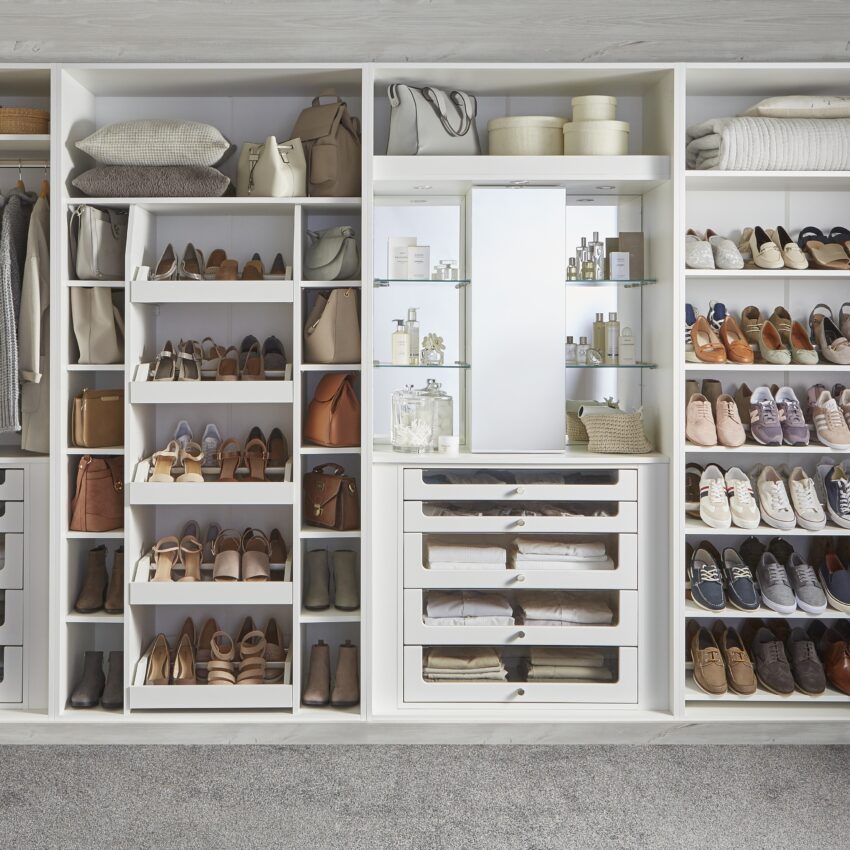 Make it truly bespoke:
Before you start, make a list of how you use your bedroom and what you genuinely need to store. If you can, have a clear out and get rid of anything that you no longer need – be as ruthless as possible. You may also be able to find a new home for some of the things currently being kept in your bedroom.
Then you need to create a configuration that works for you – often this will mean more than just hanging rails and drawers, adding clever shelving and bespoke shoe and bag storage. If you're creating a walk-in wardrobe, or want to create that look and feel, then internal built-in storage can be fitted with or without doors.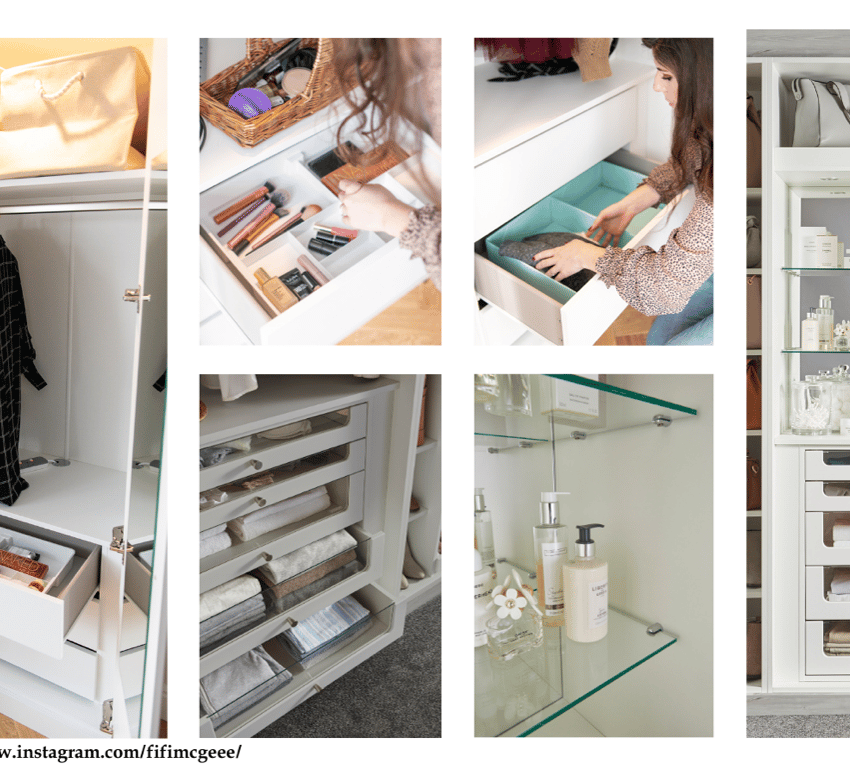 Don't forget the smaller details:
Once you've looked at the bigger picture then it is time to think about the smaller details. Internal wardrobe storage can be tailored to individual needs. Replacing the dressing table concept (often messy and filled with bottles, brushes and make-up palettes) with built-in beauty bays – hidden behind wardrobe doors – are ideal for keeping make-up and toiletries hidden away. It's a discreet dressing table and so much more – the mirrored cabinet opens to reveal ample space for your fragrances, make-up and other beauty products.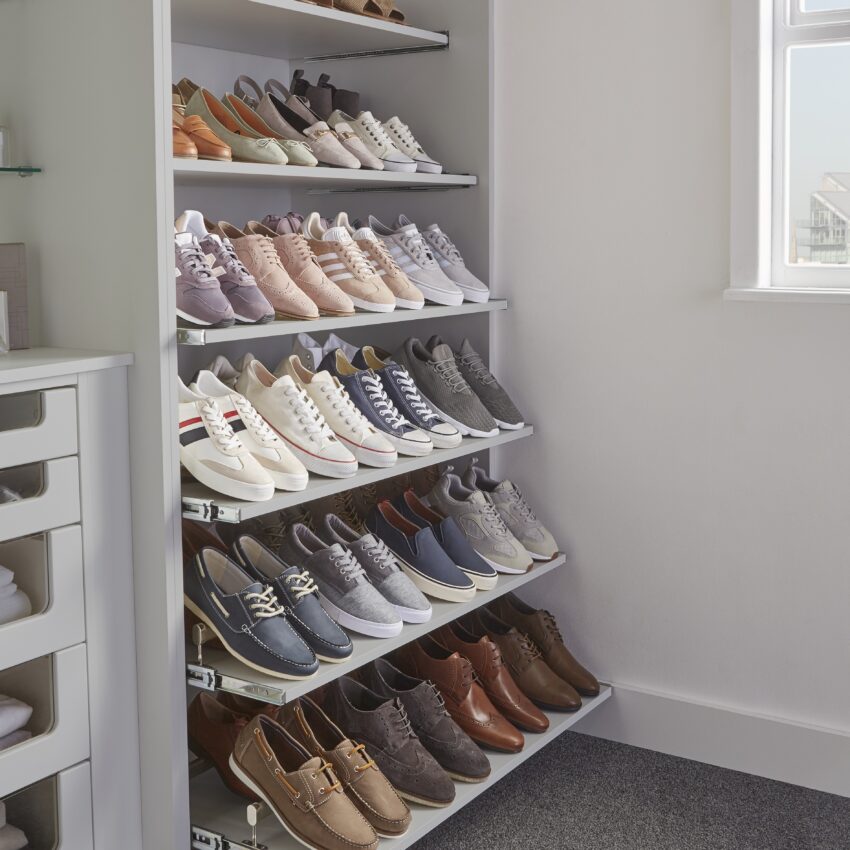 Showcase bags and shoes:
Did you know the average woman owns over 24 pairs of shoes, so consider a clever shoe storage solution that will keep them in-check. And for those who love handbags as much as shoes (or co-ordinating the two) – you can even add bespoke shelves to store handbags and other items alongside your shoes. It's every accessory lover's dream!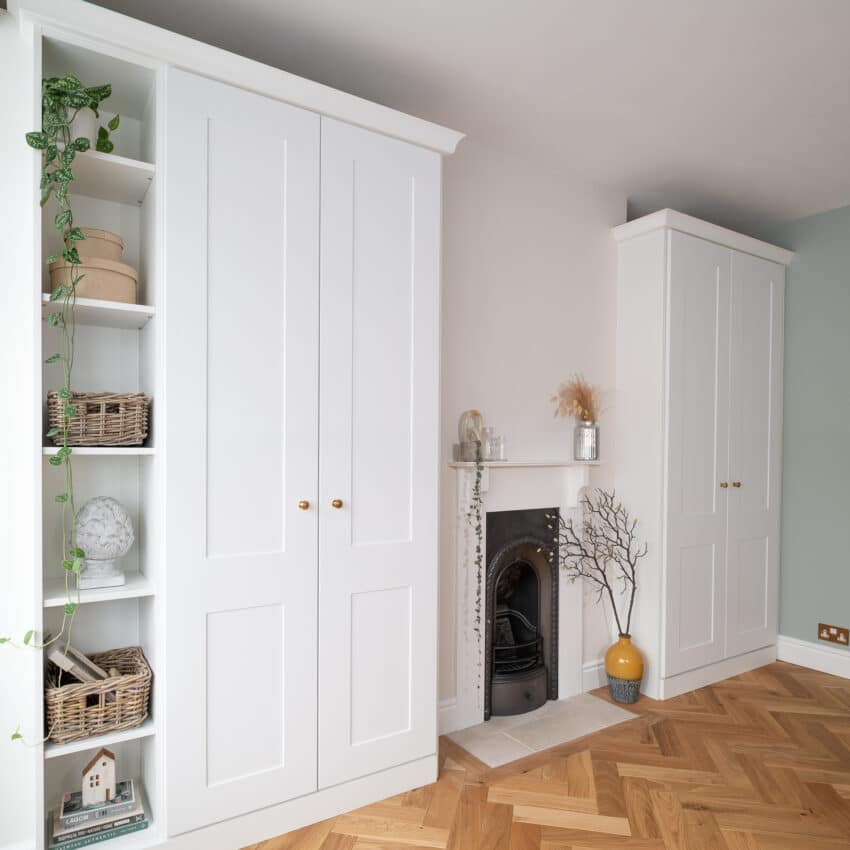 Use open shelving to create a designer finishing touch:
Creating more bedroom storage doesn't mean that everything has to be hidden away behind cupboards and drawers. Building in opening shelving will add texture and depth to your space and give you a chance to show of your interior design flair with some carefully curated shelves – which can work in even the smallest of spaces.
If you'd like more ideas and inspiration on how to create the perfect storage for you, why not book virtual consultation or home visit from our design team who can help you create your perfect space.