Upgrade your home 'hotel style' in five easy steps
Upgrade your home 'hotel style' in five easy steps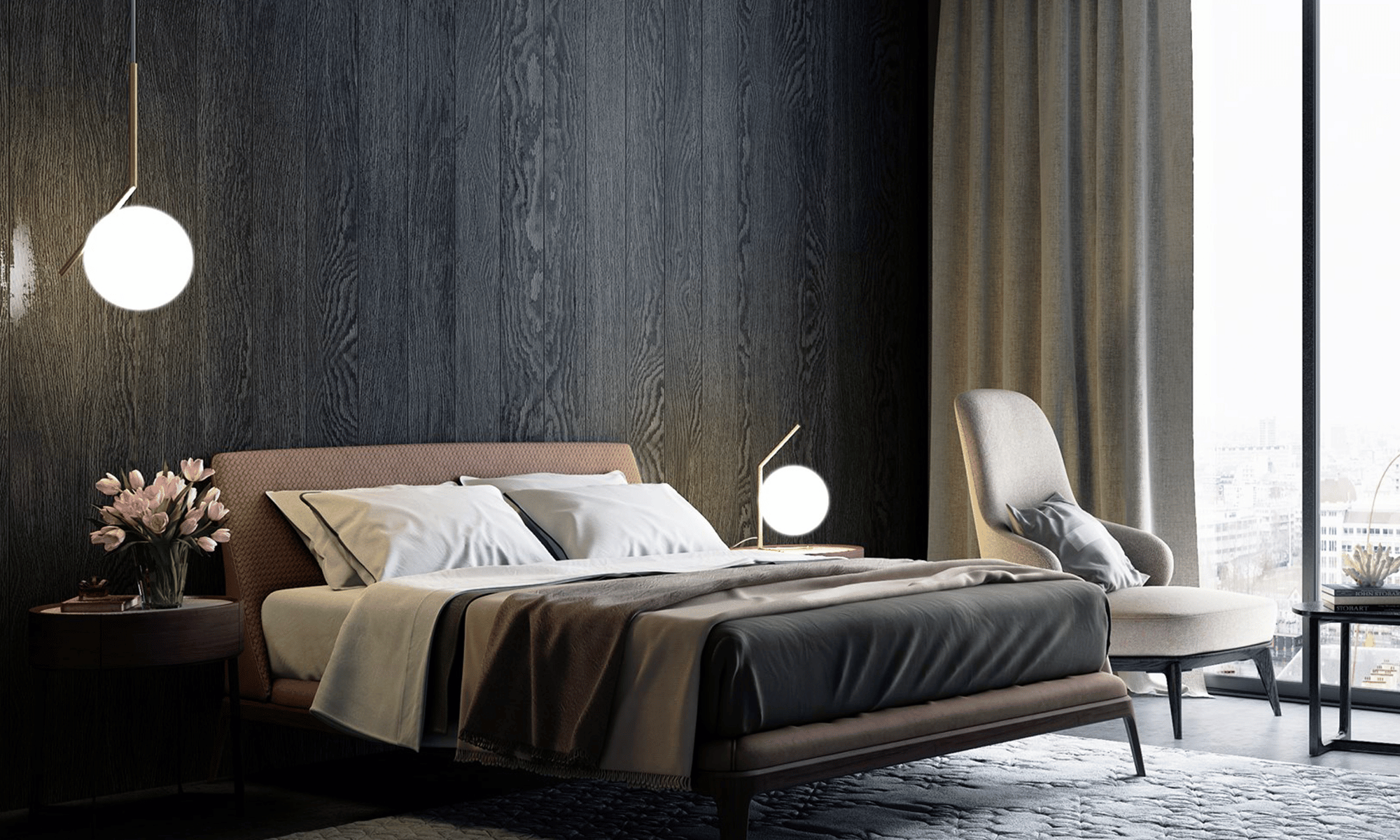 Travel-inspired interiors is a huge trend for 2023 and as such boutique hotel-inspired bedrooms are top of homeowner's wish lists. A few tweaks and clever accessories mean that you could upgrade your bedroom to emulate a five-star hotel room in no time.
Here's how to give your bedroom a hotel-style upgrade – because of course no five-star hotel is without top quality fitted wardrobes that give a sleek and storage-efficient solution.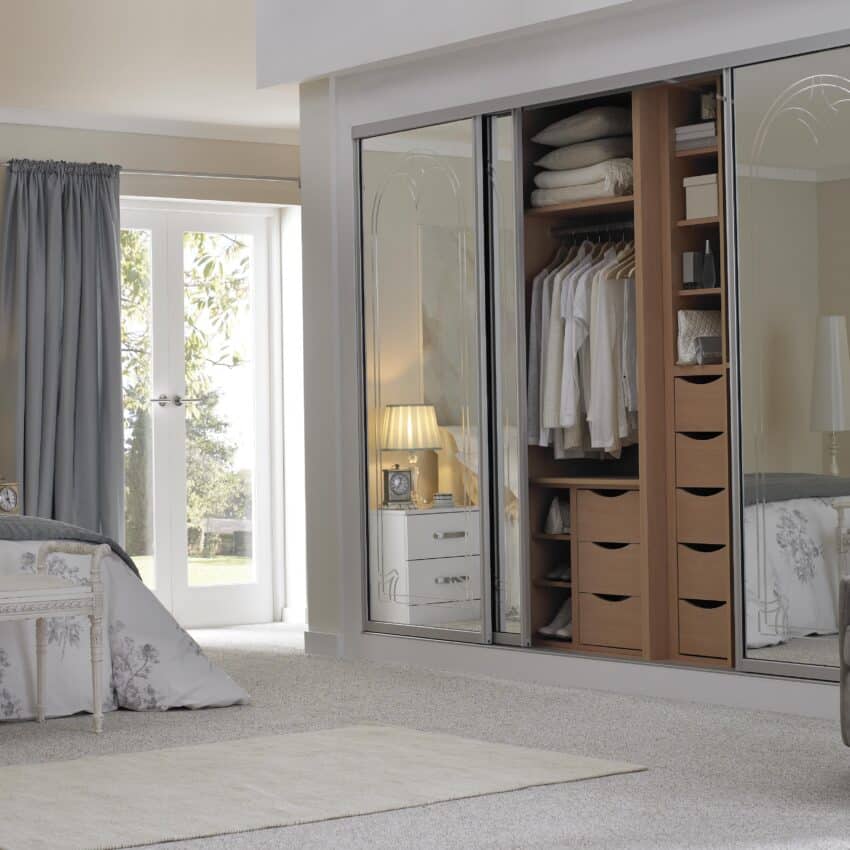 Streamline your wardrobes with fitted storage and sliding doors
Hotel rooms make the most of every inch of space and you can use this concept in your own bedroom by using built-in wardrobes with hidden storage to create a streamlined minimalist look.  Fitted wardrobes keeps clothes, shoes, bags and accessories hidden away so you can focus on those designer touches.
Wardrobes with sliding doors can give a seamless finish, where the wardrobe blends into the finished space, whilst the inclusion of mirrors will help to bounce light around the room and give the illusion of space. It's also practical, as you don't need to add a full length mirror as well if you have a small bedroom. Carefully considered wardrobe interiors can provide space for all of your clothes, shoes, bags and even a vanity area.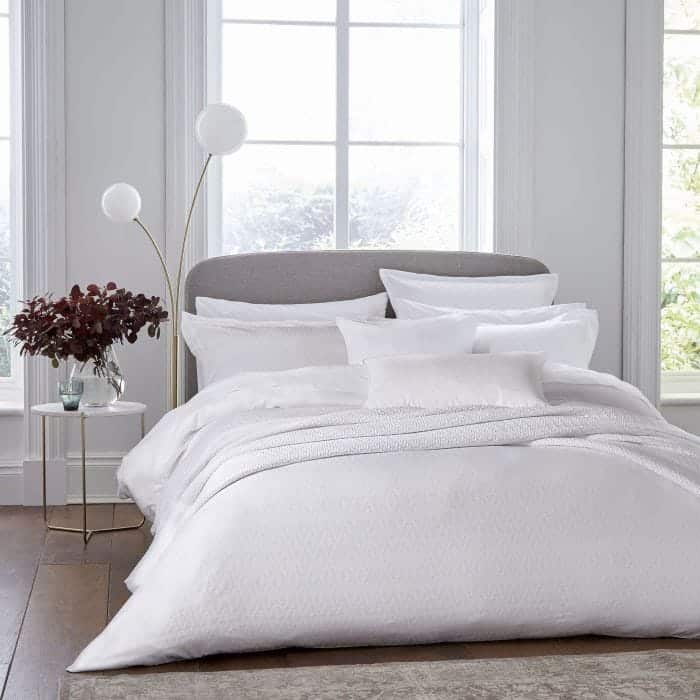 Invest in clean, crisp hotel-lux bed linen
One of the best things about visiting a luxury hotel is sinking into a sumptuous beautifully made bed.
Investing in new bed linen with a hint of luxury can instantly transform your bedroom. But don't stop there – layer up your bed with cushions and throws in complementary colours and fabrics to add texture and depth.
Why not brush up on how to make a bed as well using the tucked in method.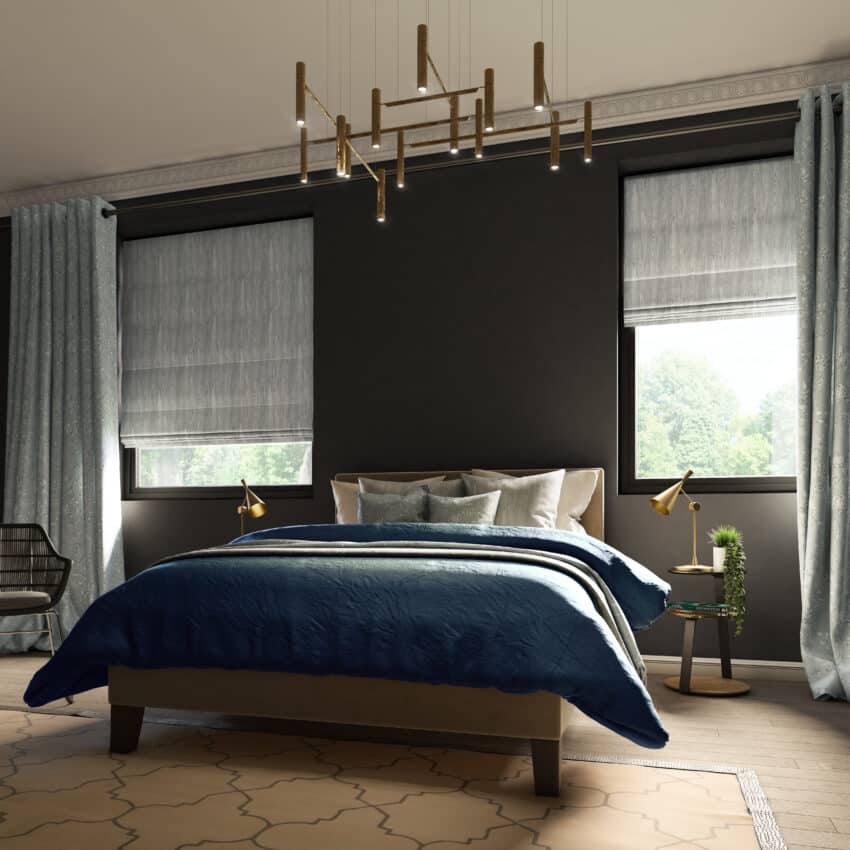 Combine black out blinds and thick lined curtains for sumptuous luxury
One element of a good hotel room is that you can create a totally dark room – most often achieve through combining blackout blinds and heavy lined floor to ceiling curtains.
While this is a double investment in your window dressing, it's worth it to achieve that hotel-style bedroom look and feel. This luxe finish by layering fabrics creates opulence and a general air of expense. You can achieve this in the bedroom my combining blinds and curtains in heavy, textured fabrics to create depth and make you feel like you are cocooned inside your bedroom. This blue colour scheme with gold accents captures this idea perfectly. Don't be afraid to combine patterns in complementary colours to make your windows part of your design.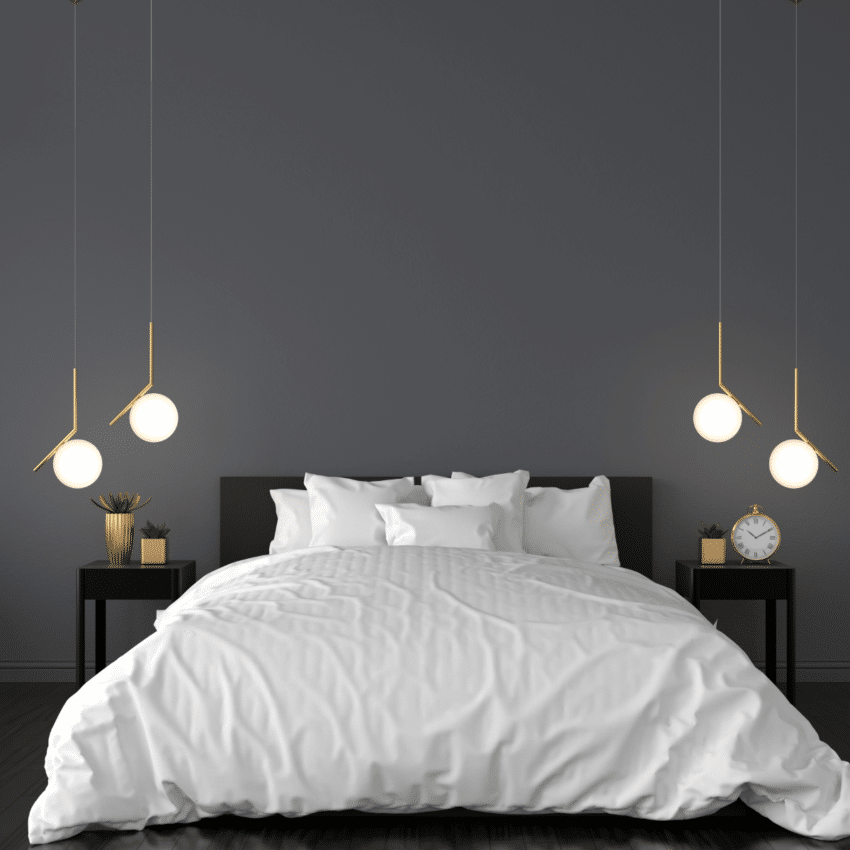 Statement lighting and furniture
Good lighting can improve the ambience of your bedroom, as well as providing a striking design feature. Don't be afraid to try new things to make the most of your space and bring your dream design aesthetic to life. Mis-matching pendant lights either side of your bed can create a cool and contemporary look, whilst freeing up space on bedside tables. Statement lamp shades, structural or textured ceiling lights and designer floor lamps will also add to the overall lighting and design scheme.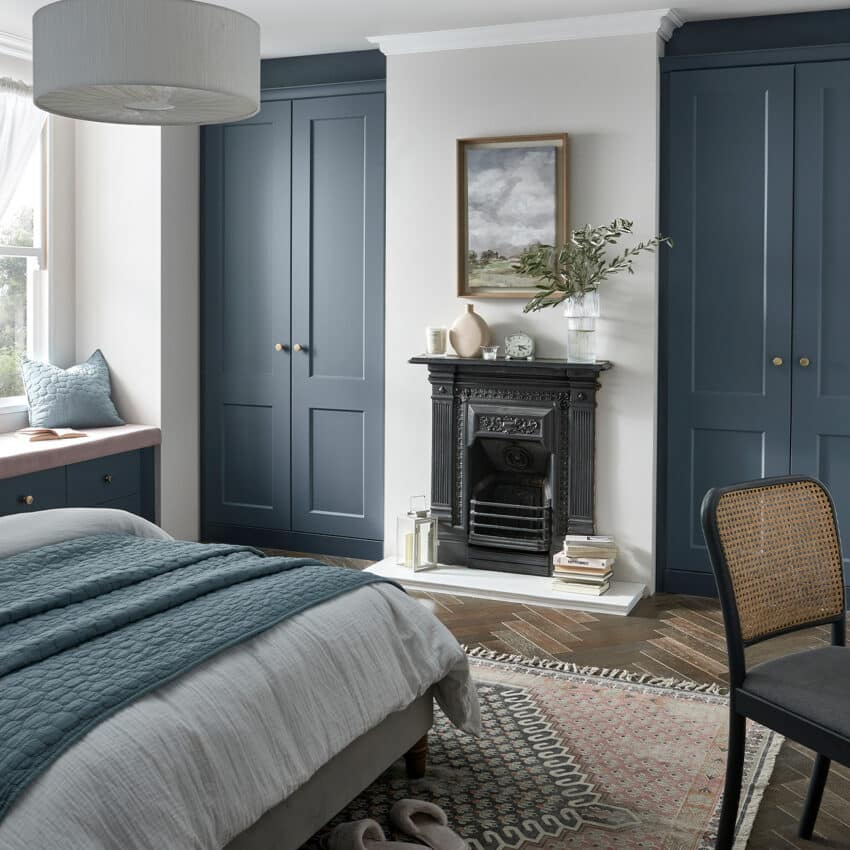 Use opulent colours
When it comes to creating a hotel-style room it is the finishing touches that count. Elevate a colour scheme by using rich accent colours to make pieces of furniture pop. Luxe fixtures and fittings (think copper and gold lighting, sockets and handles) will add that boutique hotel feel finishing touch.
Why not book an in-home design visit where our bedroom designers can help you create your new hotel-style bedroom!