How our virtual design service works
How our virtual design service works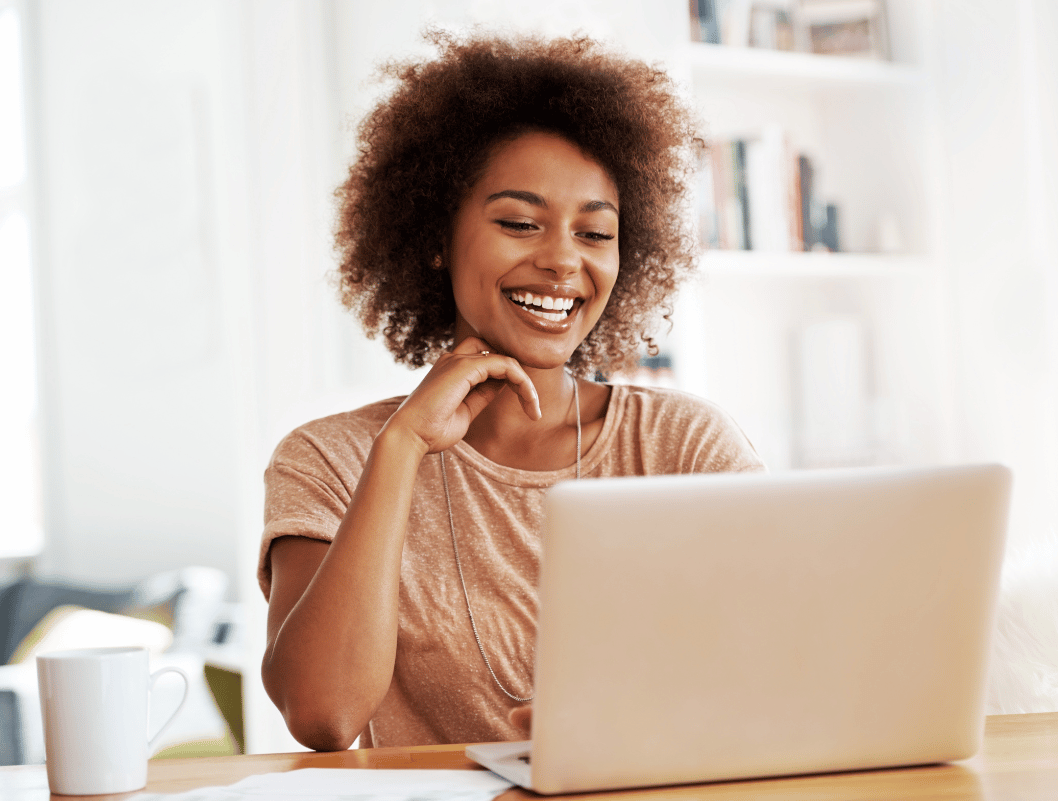 Even though we can now safely come into your homes for fitted bedroom design consultations, many people are continuing to opt for a virtual meeting with our designers – finding this a more convenient way to enjoy the process.
It's easy to see why – it's just as good as us meeting you face to face, we can still go through everything you need, show you designs, make alterations and tweaks to the design while we're chatting to you and get documentation signed off, all via a screen.
Here's how the virtual design service works:
From the website you can request a brochure, call us to arrange a design visit or request an appointment with your local designer by filling out a short form on the site.
We will then contact you to confirm whether you would like us to visit you in your home or to talk to the team via a smartphone screen or by using your laptop.
Our designers are available 7 days a week, morning, afternoon or evening so we can speak with you at a time that's most convenient for you.
If you opt for the virtual design service, we will arrange an initial call, or video call using zoom, to discuss your needs.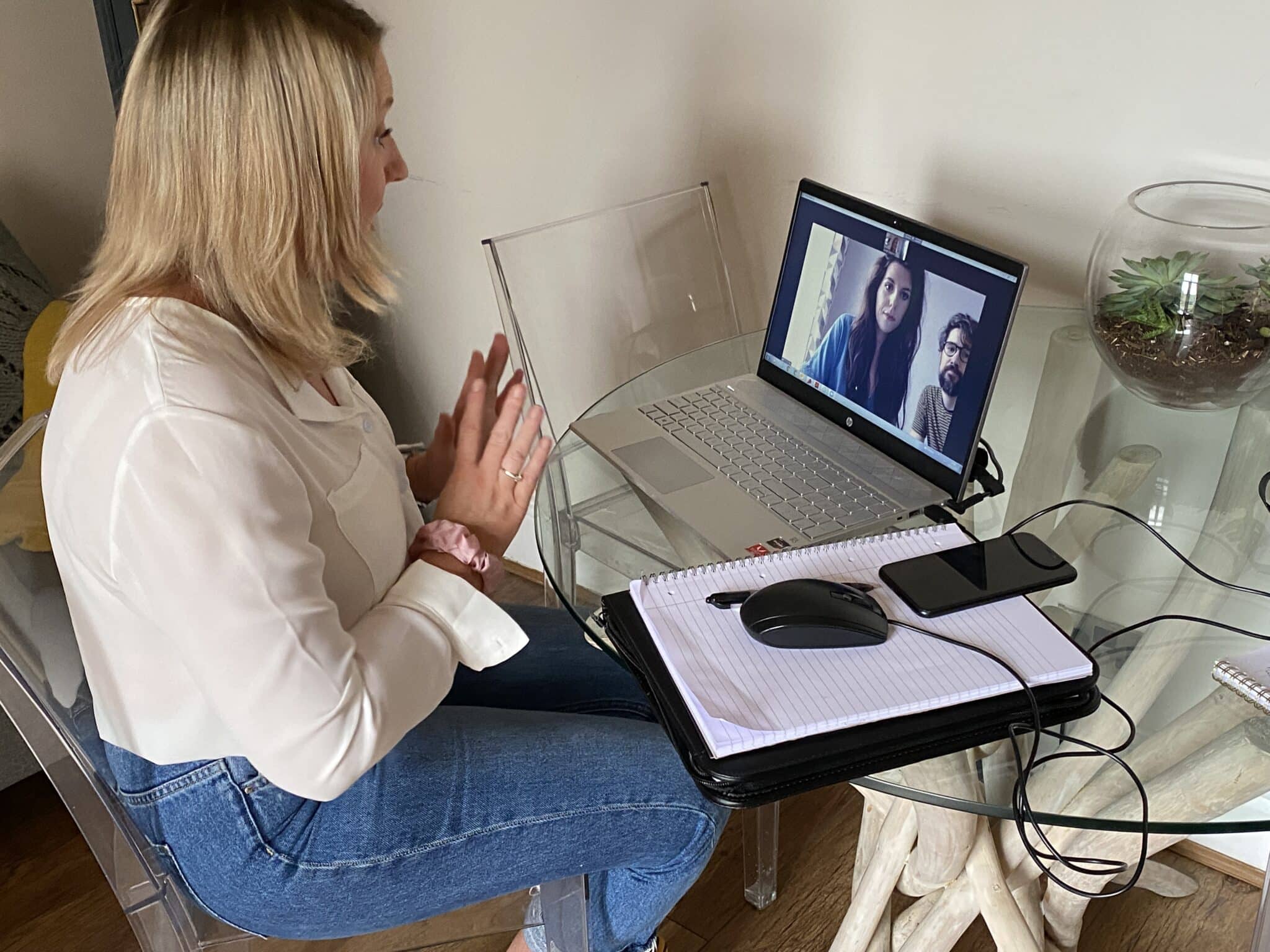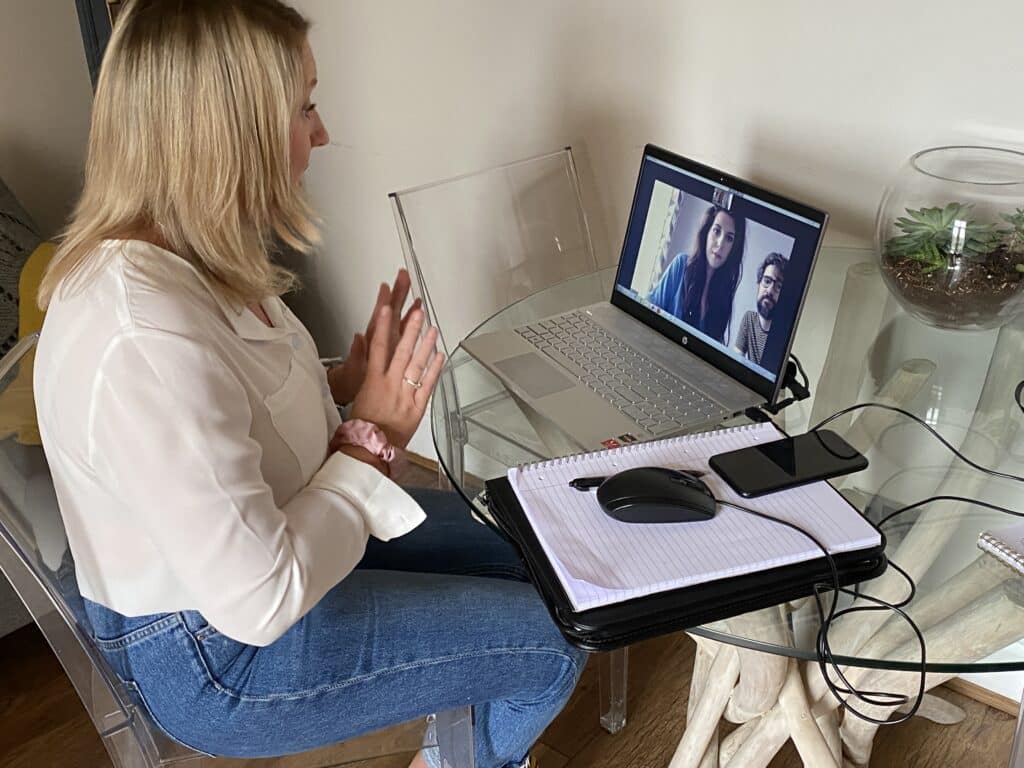 At this stage we will need you to be able to supply some measurements of the room you're looking to update with our fitted furniture. We just need room dimensions and the dimensions of the area furniture will be fitted in. We will also ask what other furniture, such as beds, tables and chairs you will be looking to incorporate within the room. Ideally, if you can, please send us photos of the room and space as well. All of this can be done by smartphones or email.
From the initial call, your dedicated designer will then create a bespoke design and quote for you. This is when the fun starts!
It's really easy to use zoom, you just need a camera on your computer, the audio to be working and we will simply email you a link to 'click' which takes you to the right place. We use zoom because we can share our computer screens with you to show you all of the designs, layout ideas based on your needs and colours.
We can of course also do this over a call and email but it's often nice for you to see us and vice versa.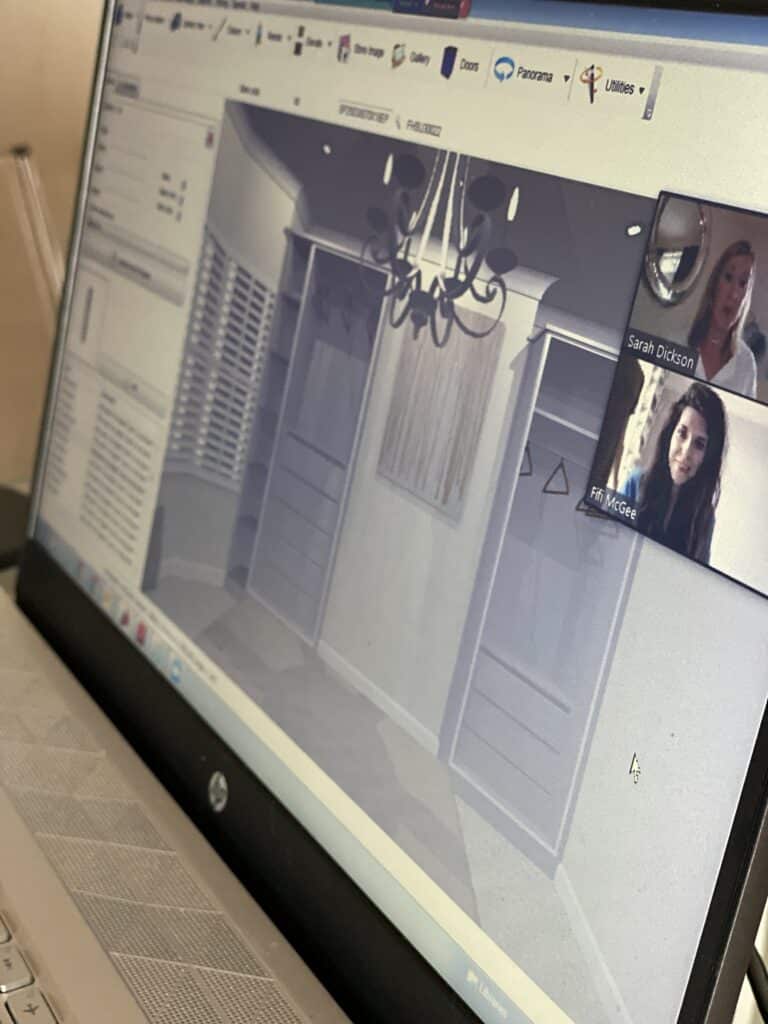 During a follow up design video call, we can show you exactly how your room can look with our fitted furniture. We will email over the documents we will be showing you during the follow up and share our computer screen with you.
We have worked with the UK's leading CAD design company to develop a unique system that helps create incredibly realistic images of our bespoke bedroom furniture.
Unlike most design systems our designers can still create bespoke solutions, they are not just picking from a set catalogue.
What's even better, as we talk you through the options created for your bedroom we can make alterations there and then, showing you how different elements would look. This can be changing the colour of the furniture – so you might want to see how a grey versus white door would look, or even see how a dark wood compares to a light shade in your design.
We can show you how a full-length door would look compared to a split door and alter the widths.
This was one of our designers, Sarah Dickson, showing customer Fiona Duffy her designs and making some changes during the virtual meeting.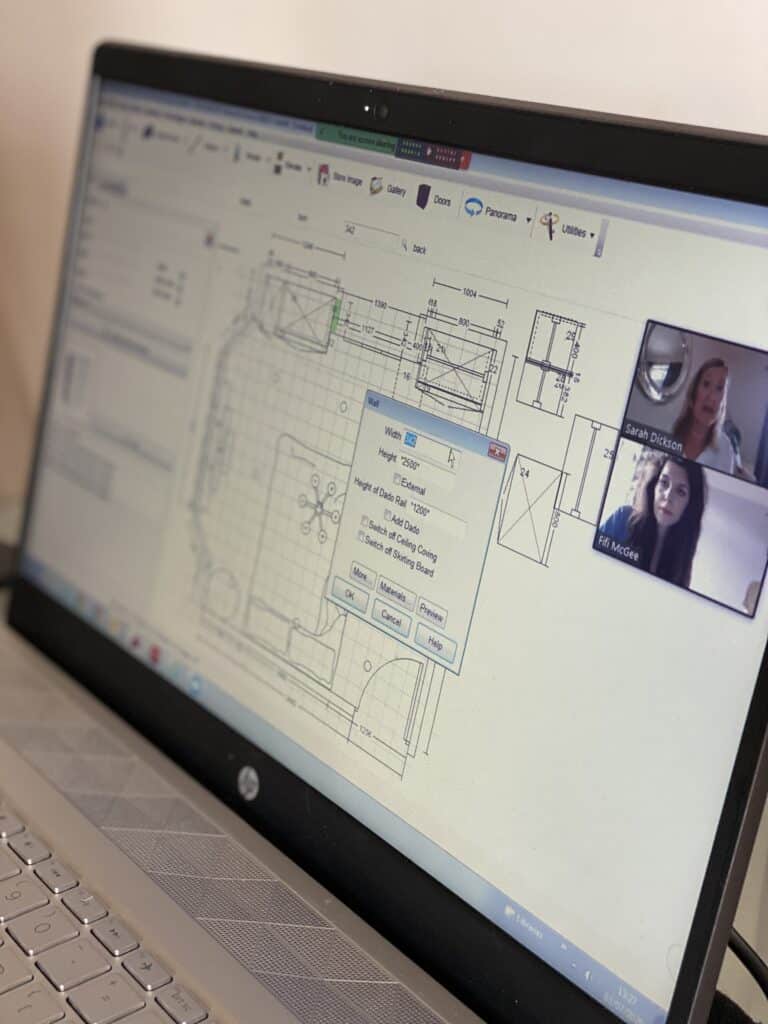 Sarah was able to tweak the width of the wardrobes that will sit either side of a chimney breast in Fiona's bedroom. They also swapped the doors to full height doors and discussed handles and internal fittings. One request Fiona had was that she could still access the power point on the wall – which Sarah was able to incorporate into the design.
Fiona loved it so much she shared it on her Instagram. You can follow her journey with us here.