How to create a sensory bedroom: guest post by an interior design expert
How to create a sensory bedroom: guest post by an interior design expert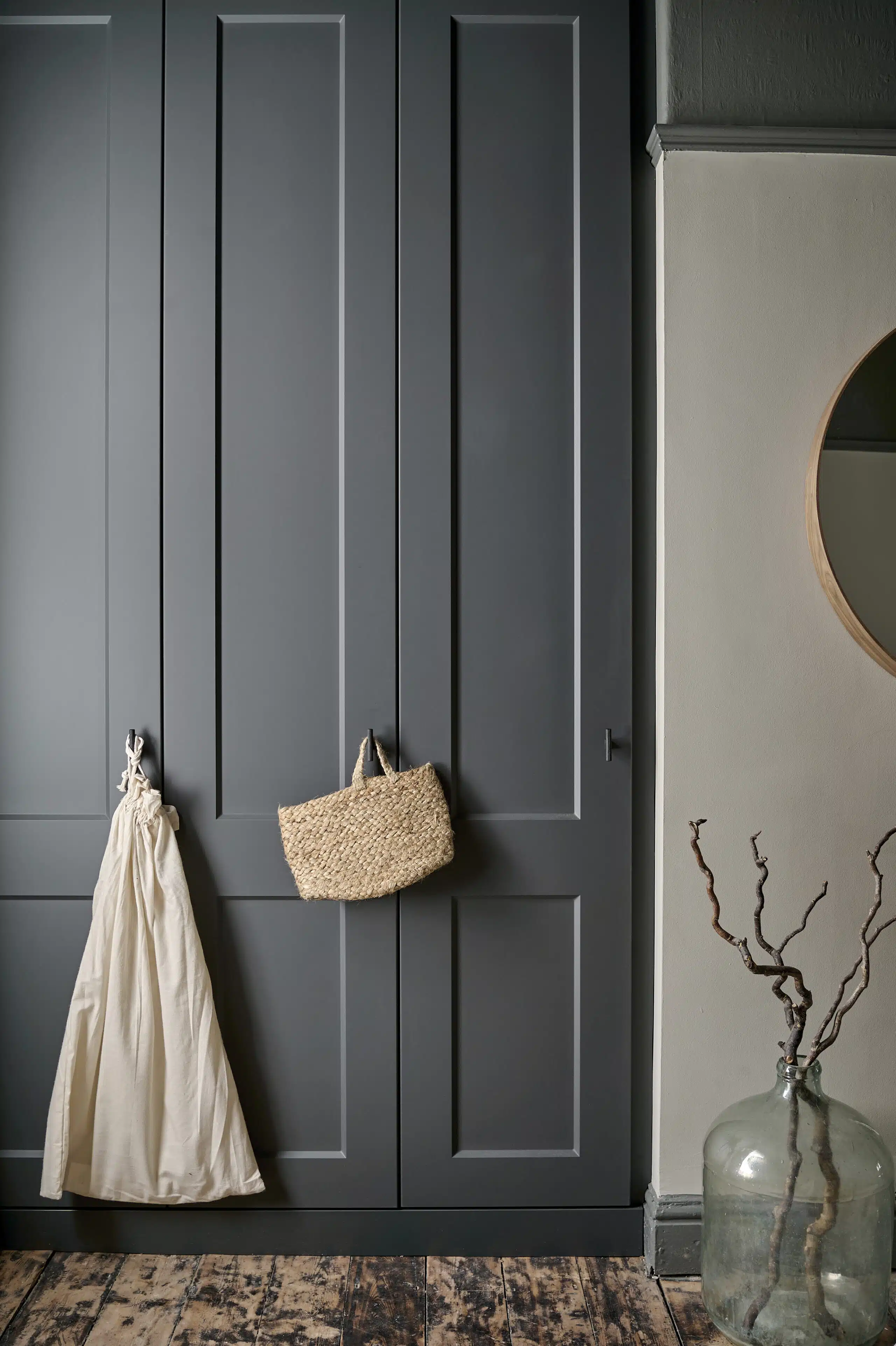 Sensory interior design is a growing trend placing wellbeing at the heart of design to create a space that activates all of the senses – sight, scent, sound, touch and taste, ensuring that your home fully supports your needs.
And when it comes to feeling calm, relaxed and at peace, your bedroom should be one of the first places that you consider when adding more sensory design principles into your space. Here interior designer, Pippa Jameson, shares her five tips for creating a sensory bedroom: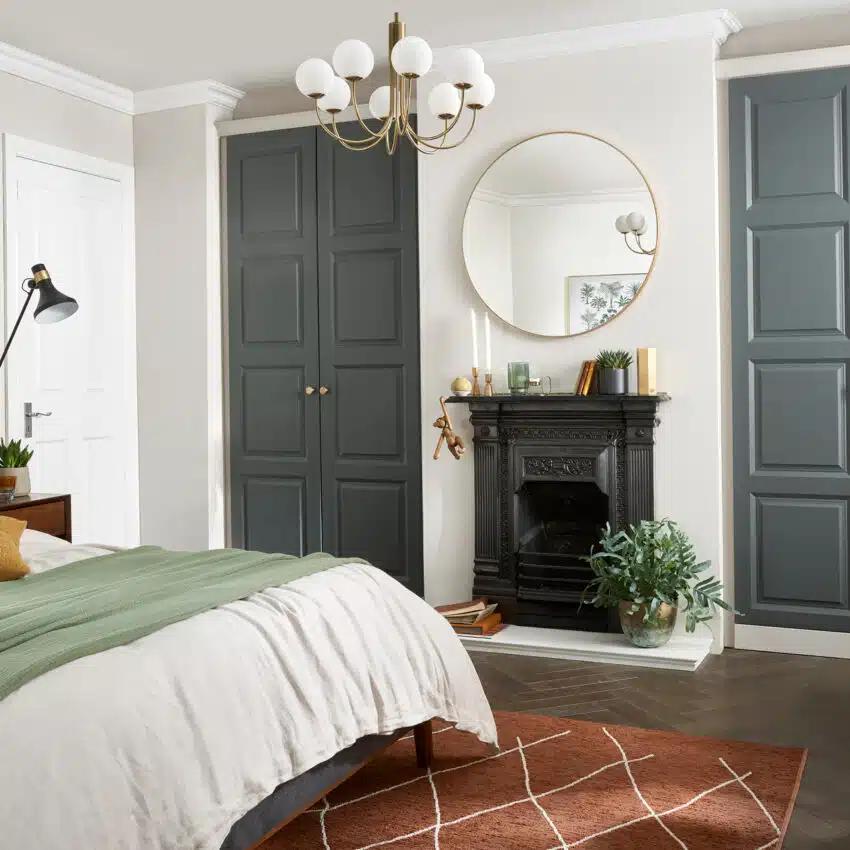 1. Be mindful of colour

Before committing to a colour scheme, consider colour psychology – the impact various shades have on human behaviour. These colour choices are relevant for all aspects of your bedroom, including large furniture items. For example, blue is associated with peace and tranquillity and can help relieve stress. It's ideal for bedrooms, bathrooms, and living rooms. Green is reminiscent of nature and has a calming element. Whilst warm neutrals are calming on the eye. My Fitted Bedroom has an extensive range of colours to suit individual tastes allowing you to create a soothing environment.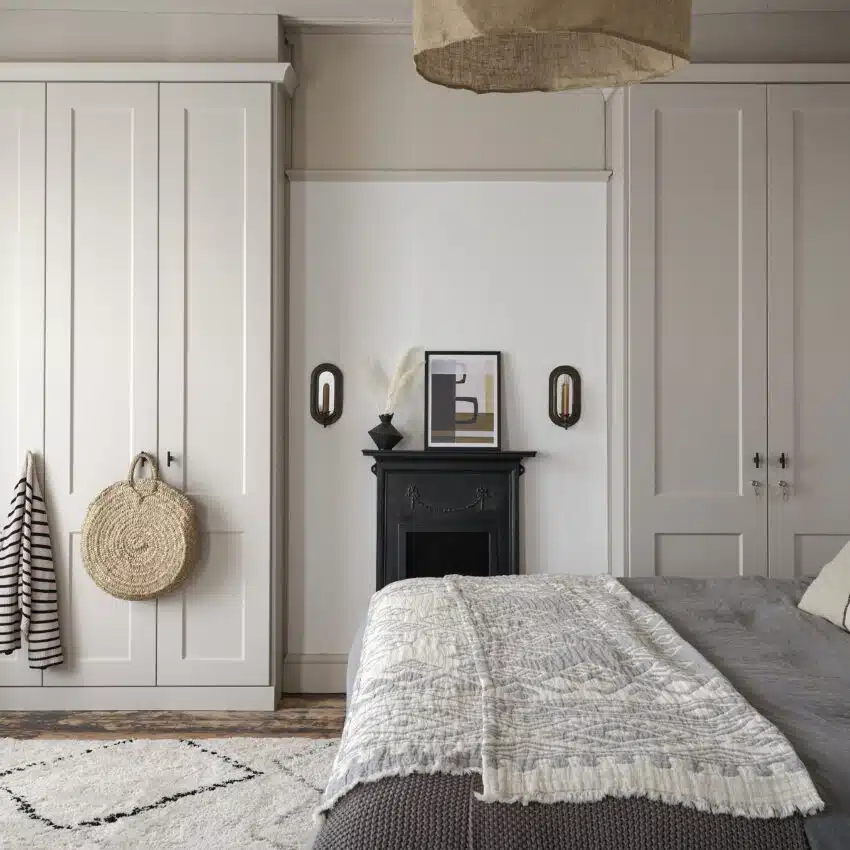 2. Rid your sleep space of clutter
Clutter reduces our ability to focus on the task at hand, whether working or relaxing. Clothing spilling out of drawers, stacks of papers, overflowing laundry baskets, and accessories without allocated homes all cause visual distractions that lessen our ability to concentrate and increase feelings of overwhelm. It's particularly important that your bedroom feels free from all things stress-inducing, so storage should be a key focus when designing your space.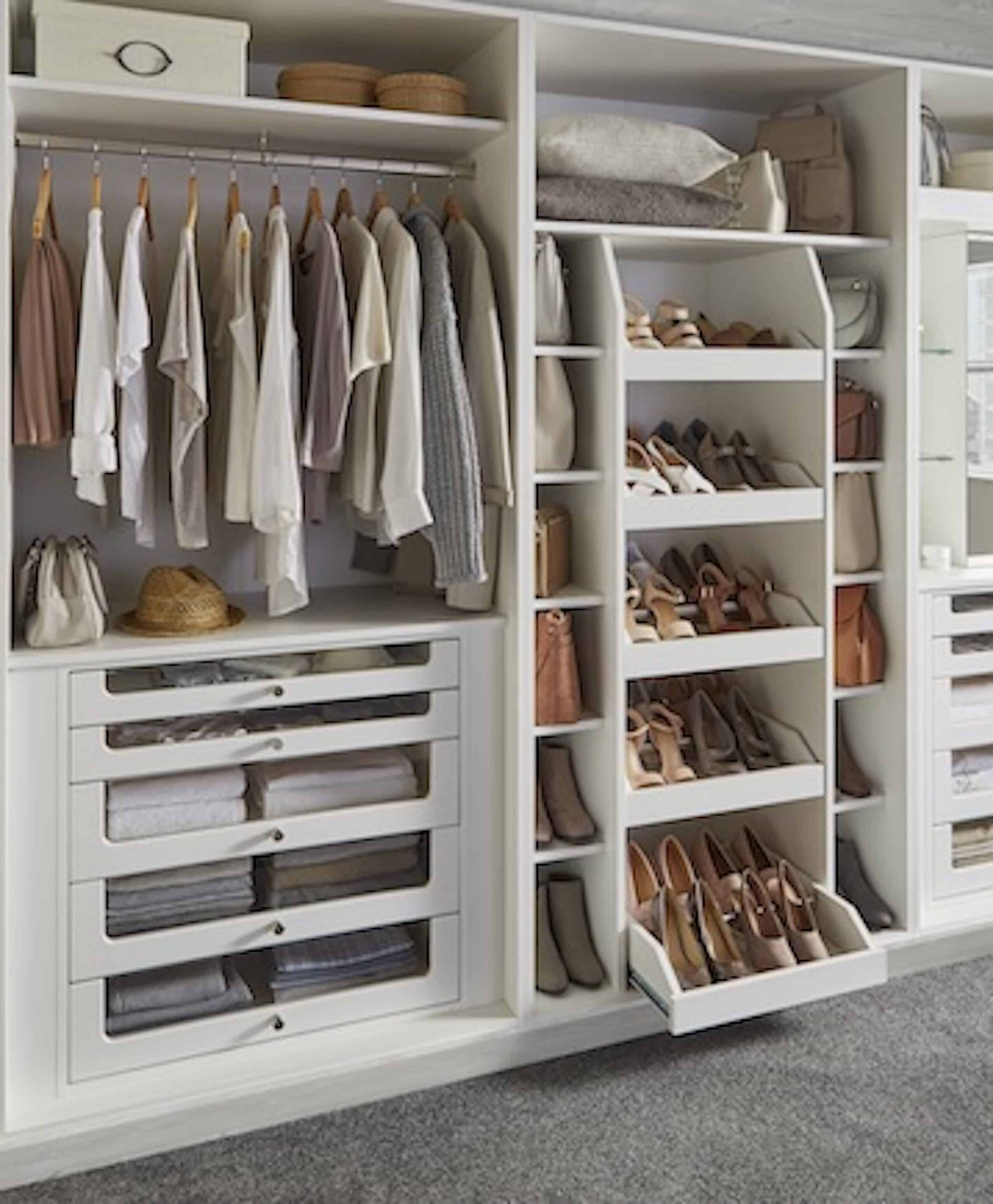 3. Be kind to your body
Deciding on the functionality of your room will allow you to choose the right storage solutions for the space. If, for example, your bedroom is doubling up as an office, you might consider a bespoke desk with built-in storage to match your fitted wardrobes. Remember that you want as little strain on the body when planning storage. Some of the options My Fitted Bedroom offer are:
– Gliding shoe rails, which allow you to view and effortlessly select items without the need to exert the body.
– Pull down clothes rails, placing minimal strain on the body, allowing you to pull the rail of clothes towards you.
– Easy grip handles; small textured bar handle, allowing the hand to wrap two fingers onto the bar when opening the wardrobe doors.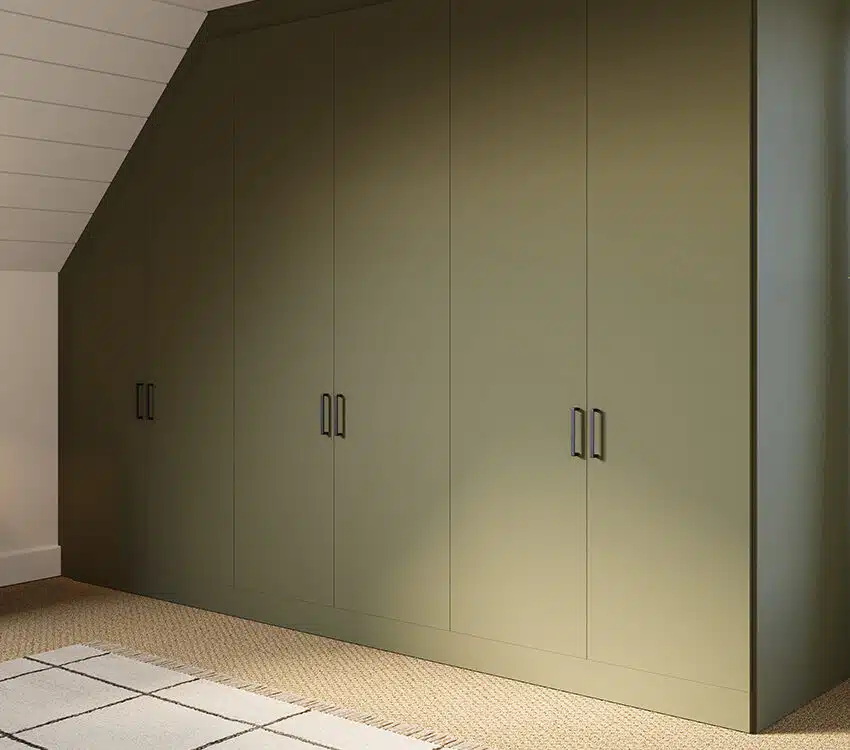 4. Intelligent storage
Sloping floors, low ceilings, and wonky walls are just some of the challenges with old houses. Similarly, new builds and flats have similar issues with a lack of storage and minimal space. You might consider bespoke furniture designed specifically for each room; knowing you are utilising all the space within your home will give you peace of mind.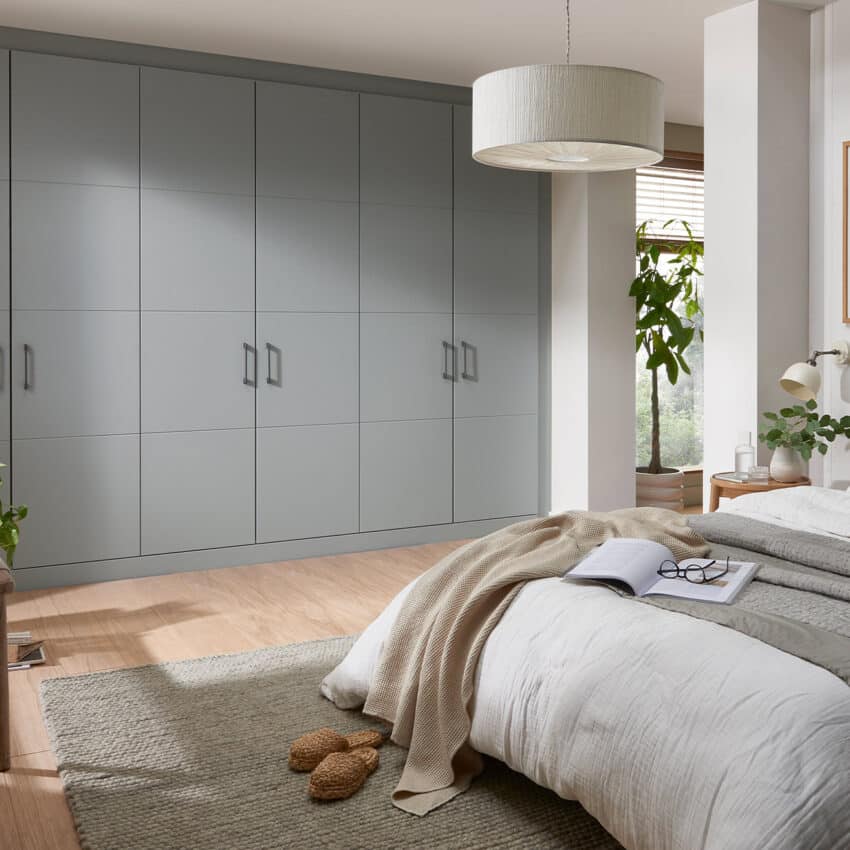 5. Easy on the eye
Contemporary designs and fuss-free patterns naturally make a room feel calm and less cluttered. Consider existing shapes and designs in your space; whether it's panelled doors or a high gloss finish, ensure your wardrobe design works harmoniously with existing pieces.