Introducing our Serenity collection – a fitted bedroom design for a calming environment
Introducing our Serenity collection – a fitted bedroom design for a calming environment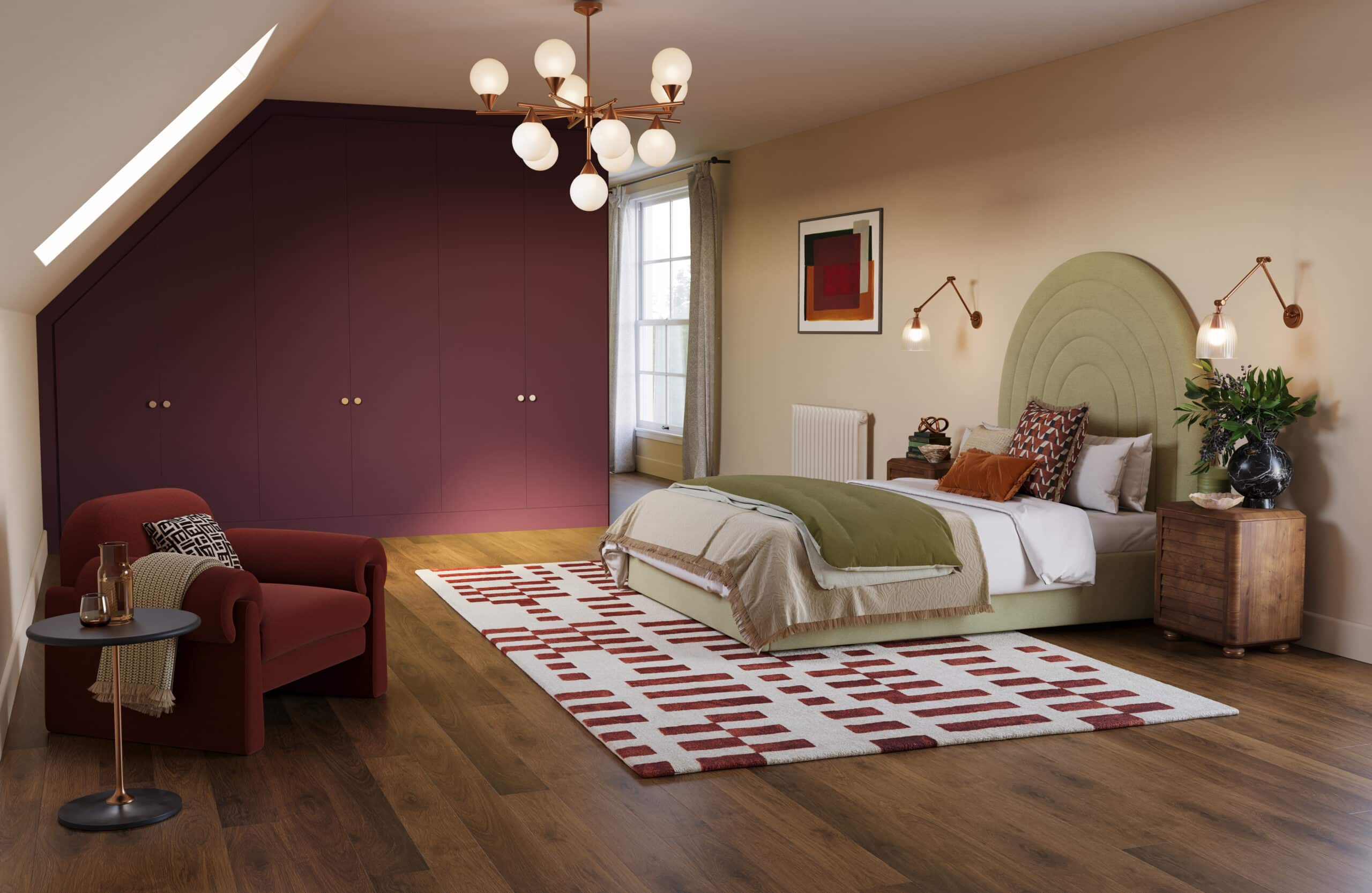 Brand new for 2023 – our range of fitted furniture designs just got even bigger and better with the launch of a new collection called Serenity. With sleek, simple lines and a warm nature-inspired colour palette, this uber contemporary wardrobe door design will bring a calming air of sophistication to any bedroom.
Our designer, Megan Baker, explains more about the inspiration behind this stunning new collection and colour palette: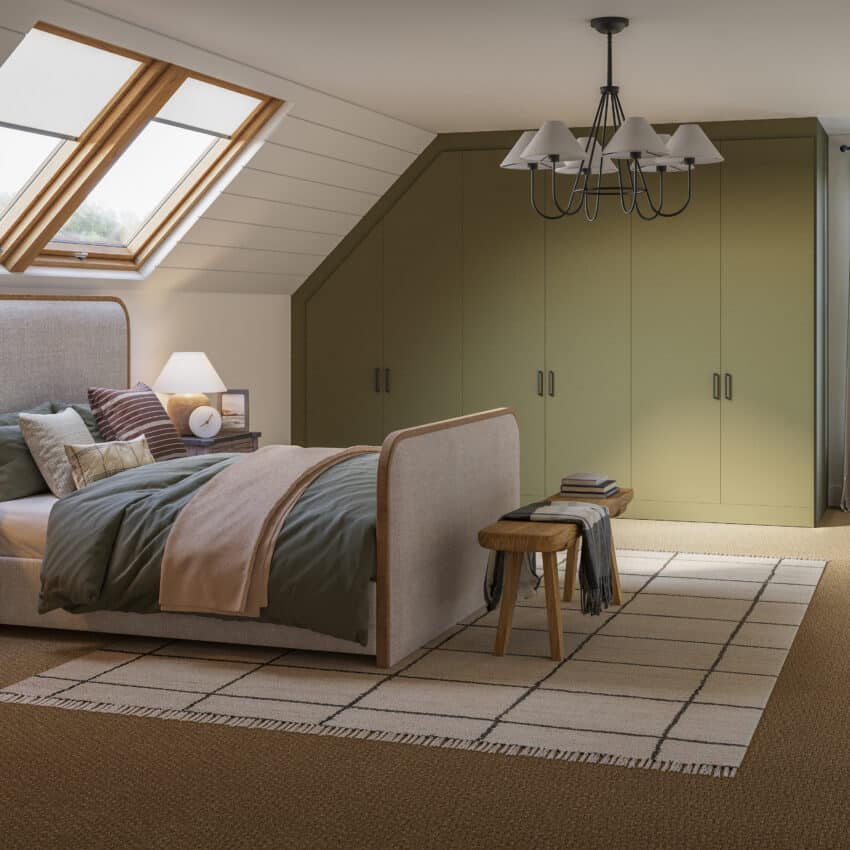 "It's no secret that UK homeowners are getting more confident and experimental with colour in their homes and as a result demand is up for colours which make a statement but also create 'a feeling'.
"This was the starting point of Serenity – creating a collection which allows homeowners to be more expressive with bigger pieces of furniture in their bedroom; but also offering a palette which created warmth, a sense of calm and order and a link with nature and the great outdoors.
"The five new shades – Olive, Midnight Blue, Pebble, Mulberry and Turmeric – draw on the richness of nature's varied palette, allowing people to inject these stand-out colours into their bedroom at scale. The sleek and simple lines of Serenity really let the colours do the talking, creating an understated backdrop for homeowners to inject their personality into a space.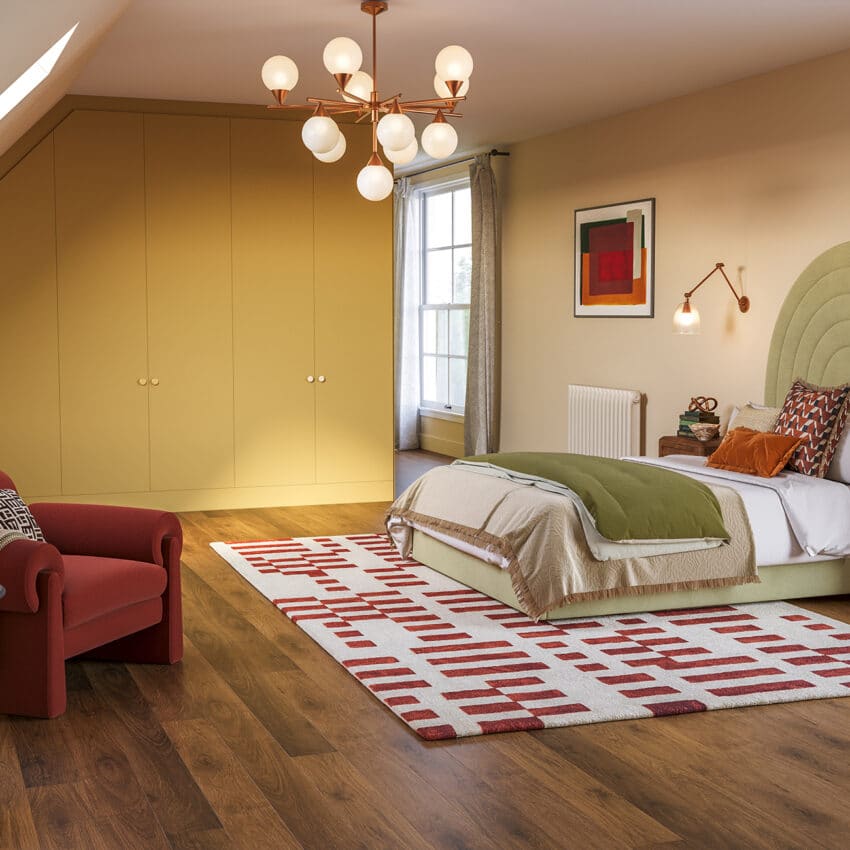 "Handcrafted to the highest standards, the Serenity collection comes with a choice of soft white, dove grey or walnut noce interiors as well as all of the intelligent storage options that you would expect from a My Fitted Bedroom built-in wardrobe. Handless options are also available for the ultimate in paired back design.
"We're confident that this will be an extremely popular addition to our best-selling range, giving customers even more choice when it comes to creating that bedroom environment which is as individual as they are."