How to furnish a loft conversion
How to furnish a loft conversion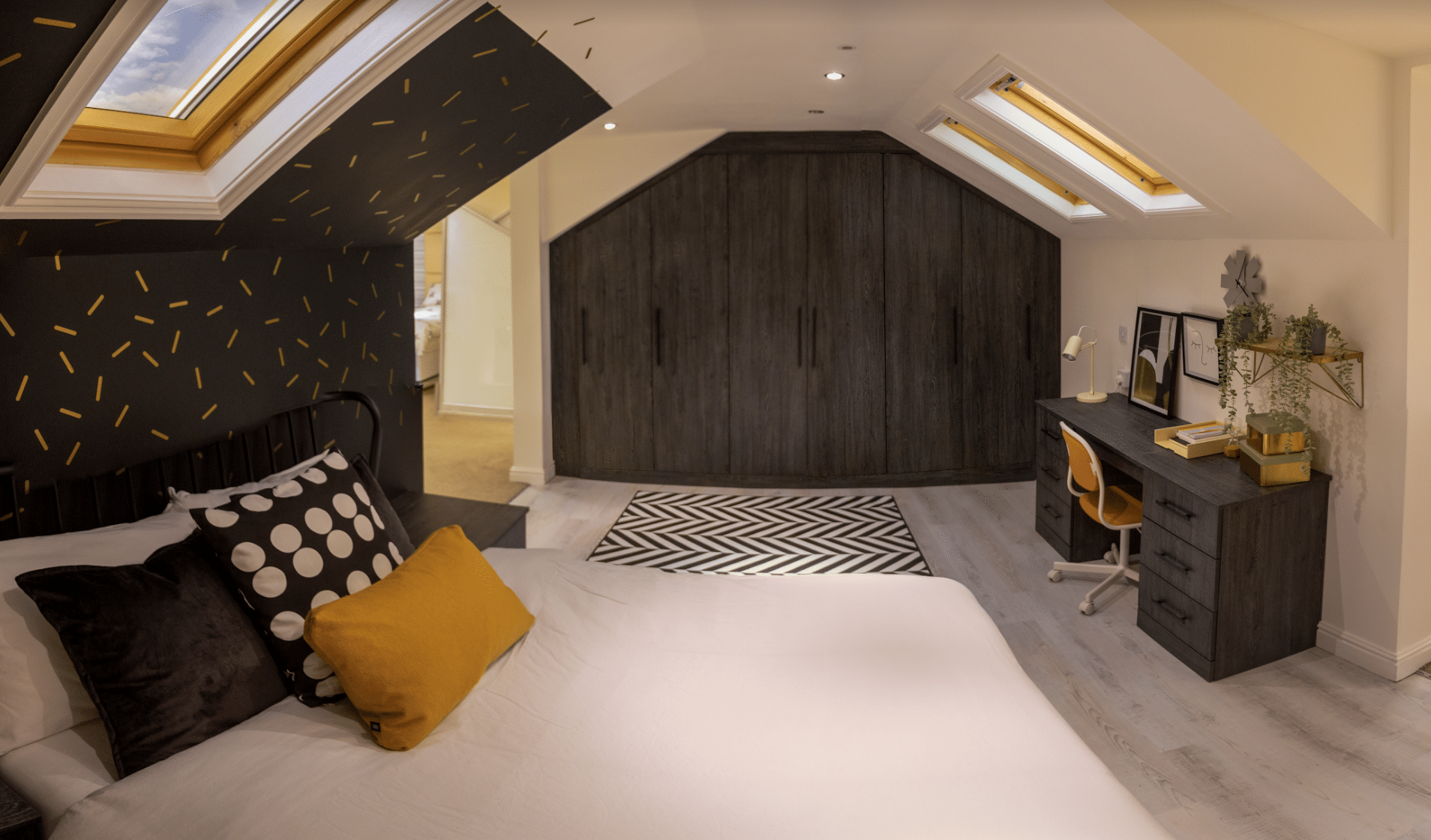 If you're running out of space at home, but don't want to move, then a loft conversion can be the ideal solution for adding an extra room in a house. Depending on the size of the space and scale of the job, loft conversions can start from around £15,000 right up to £60,000 and could add up to 21% on to the value of your house – according to a study by Nationwide.
Similarly, more and more new build homes feature loft rooms to create a larger home from the start.
When budgeting for your loft conversion it is important to remember to include the cost of furnishing the room. Creating a room under the eaves of your house can result in having to furnish around small or unusual spaces and often the key to pulling off a successful loft conversion is getting the furniture just right.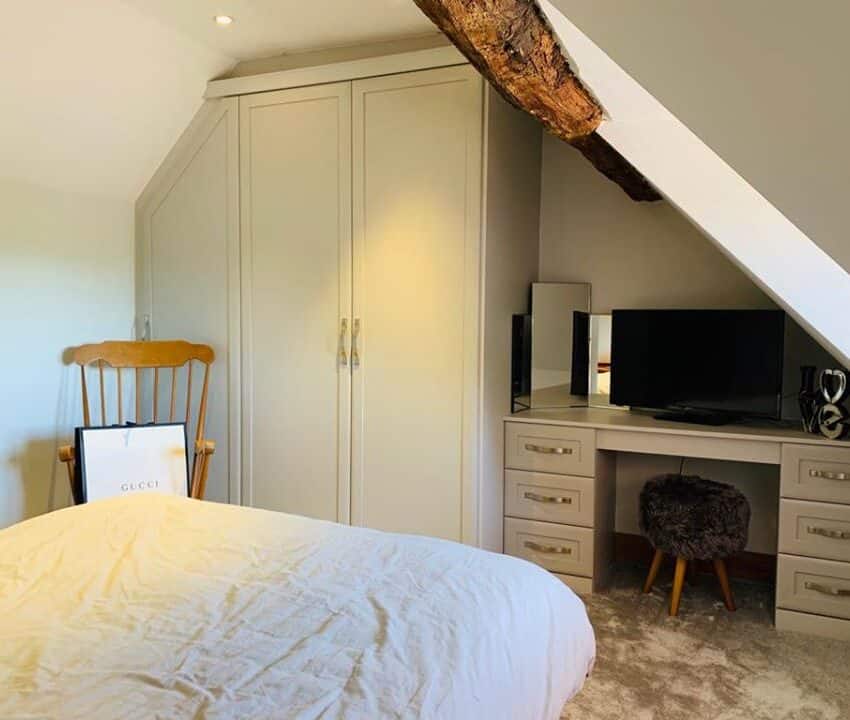 Fitted Furniture
Sloping ceilings can reduce the amount of space in the room so, to maximise the surface area that you do have, built-in furniture is the ideal choice for this type of room. Furniture can be designed and fitted to specifically match the space that you have available with wardrobes, drawers, desks and dressing table built-in to even the most difficult of spaces.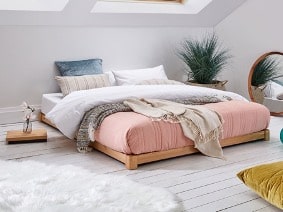 Beds
A bed is often the largest and most dominant piece of furniture in a bedroom – and will need careful consideration in a loft space. When choosing a bed, veer on the smaller side if you can – queen size beds are ideal for this type of room, as are lower, futon style beds which sit close to the floor and help to create an illusion of space. Softer, scandi-inspired furniture often looks good in a loft conversion with less harsh lines and a brighter, lighter finish. Image credit: Get Laid Beds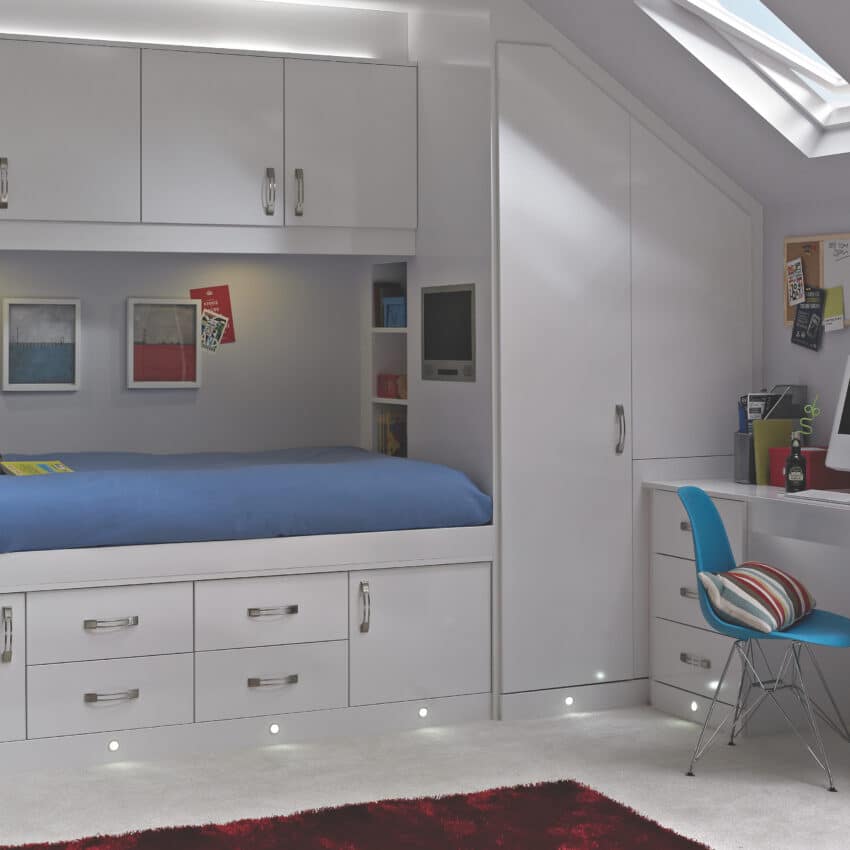 Small loft spaces can make great kids rooms 
Loft conversions are also ideal for children's bedrooms – with furniture demanding less space and generally on a smaller scale.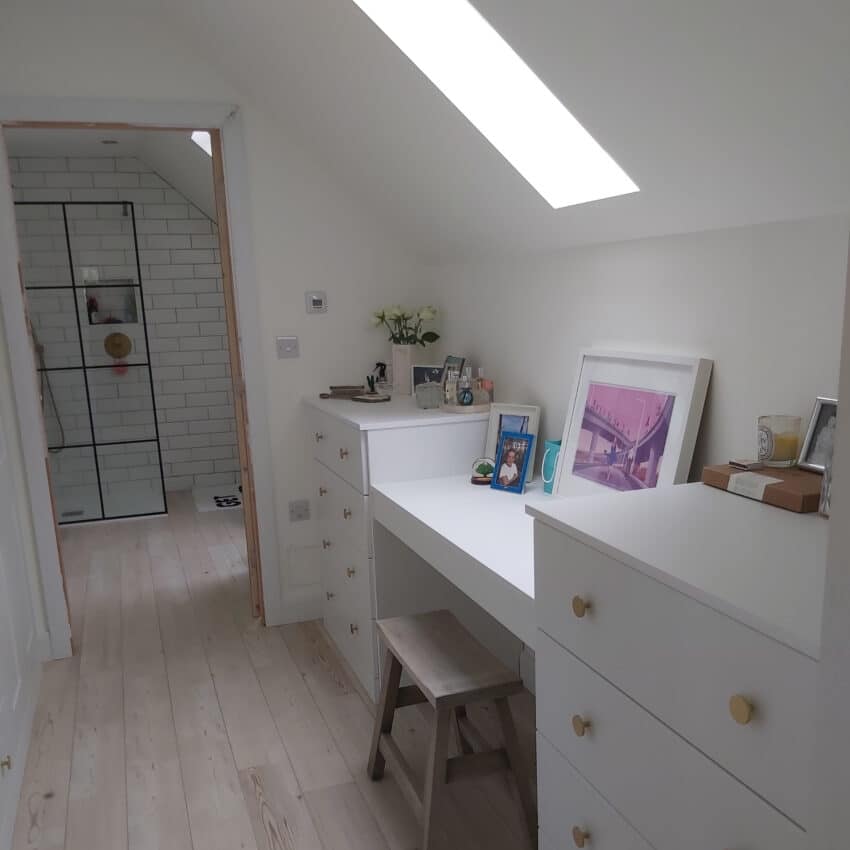 Accessories
Once you have your bed and storage sorted, assess what else you can fit into the room. Comfy chairs, rugs, lamps and plants can all add to your design scheme and make the room homely and cosy. Just keep in mind the space that you have available and look out for smaller, more compact pieces to avoid creating an over-crowded space.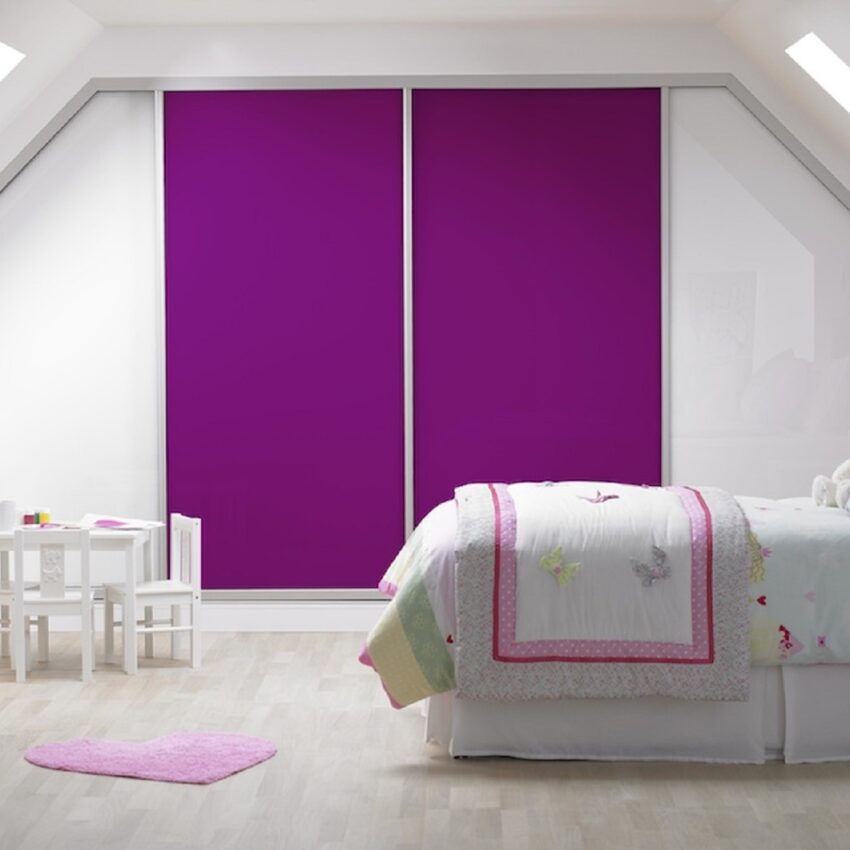 Colour
When it comes to colour schemes, many homeowners opt for bright whites and neutrals to create an illusion of space. This doesn't have to be the case – a feature wall, exposed brickwork, bright or bold colour scheme can all work in a loft conversion, creating a stand out and stylish room.
Feeling inspired on how to make the most of the space in a loft conversion, why not book a design visit from one of our team?