MY discreet fitted wardrobes
MY discreet fitted wardrobes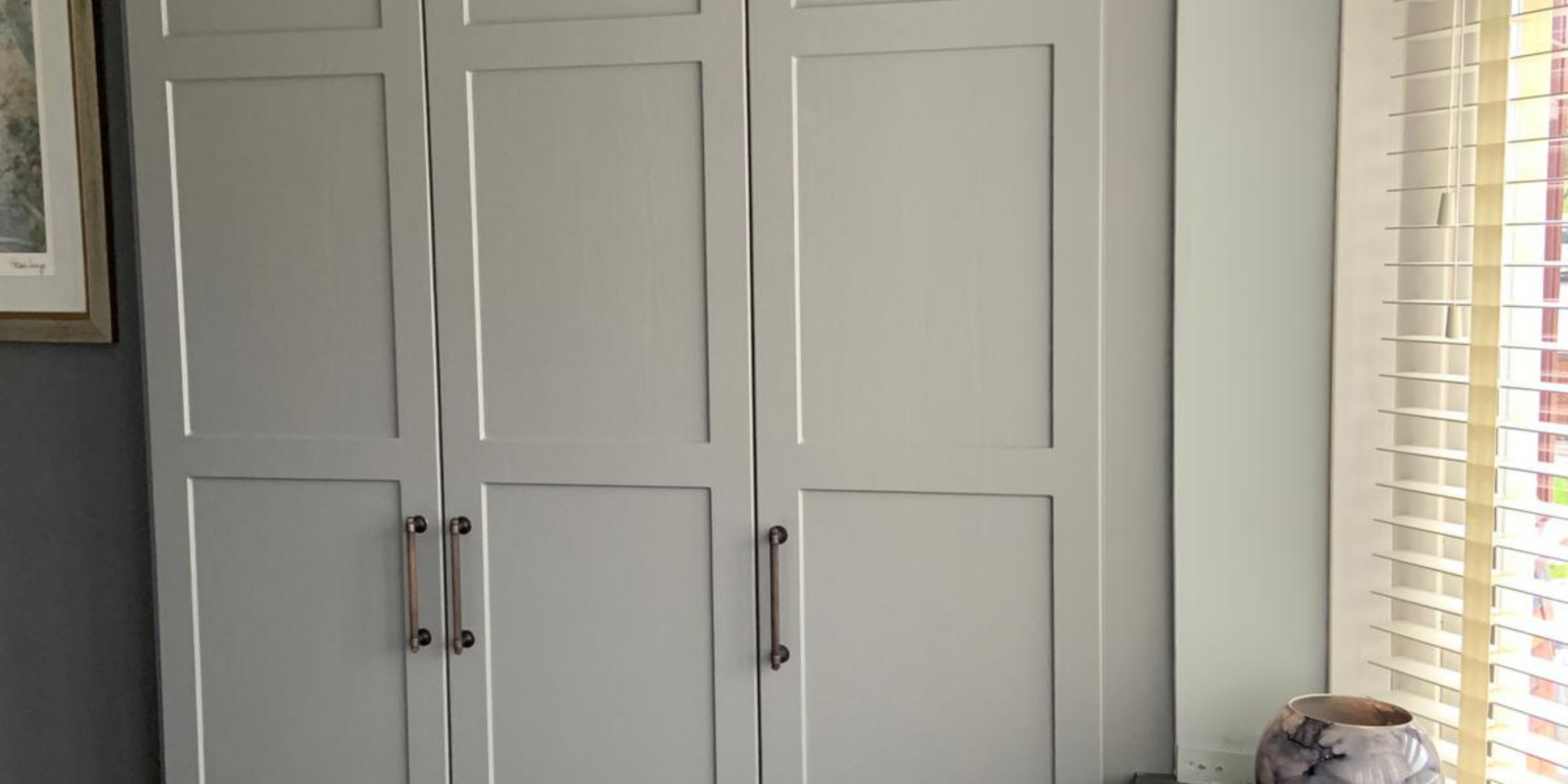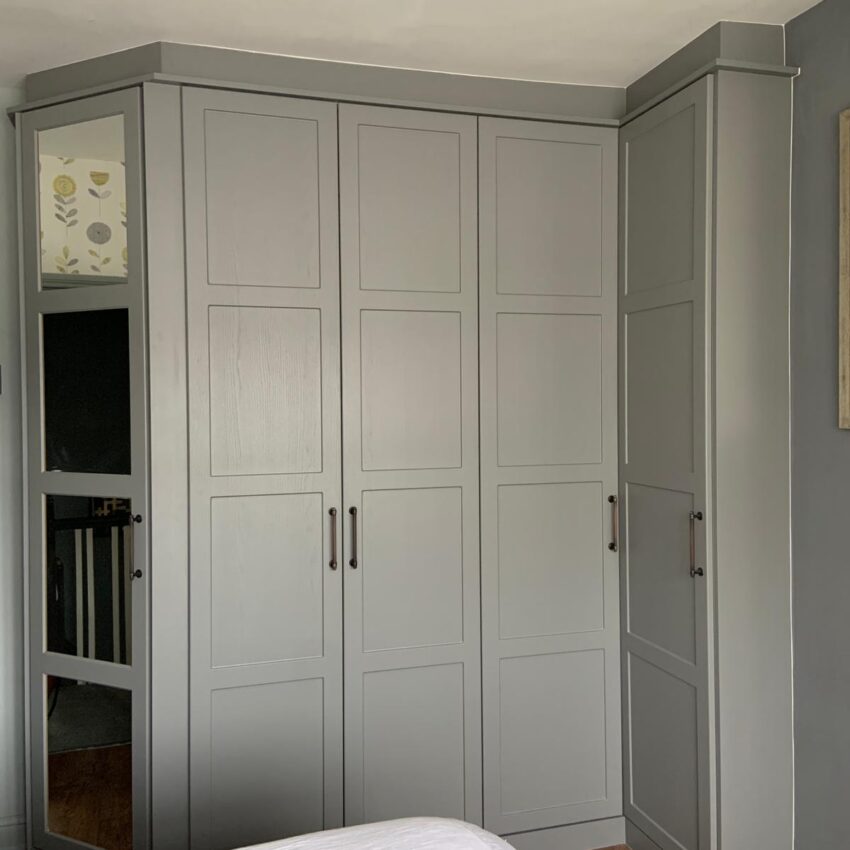 The Brief
The brief was to maximise the storage in the room for clothes and accessories but the customer didn't want any wardrobes that were too prominent in the room.
The Solution
Our customer chose Elise doors in Dusk Grey and colour-matched the wall with the same colour paint. Along with the 4-panel design, this helped the wardrobe to blend in against the wall. The team incorporated mirror panels on to the end door as due to space, they couldn't fit a full length mirror on to the wall. The design was finished off perfectly with complimenting bar handles.
What We Love
These discreet wardrobe panels makes for a beautiful, sophisticated bedroom design – utilising all of the space available and maximising the storage!