MY intelligent storage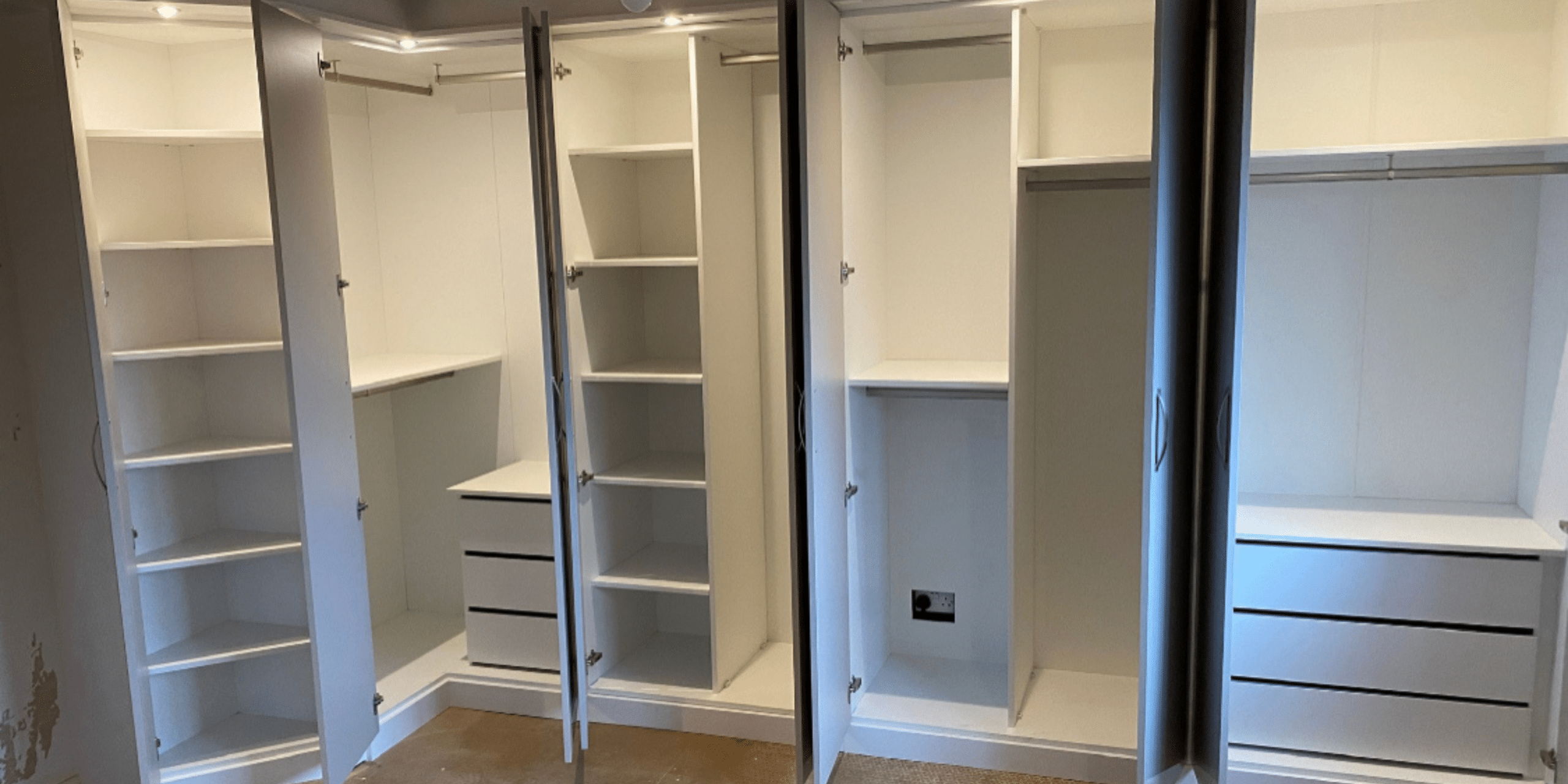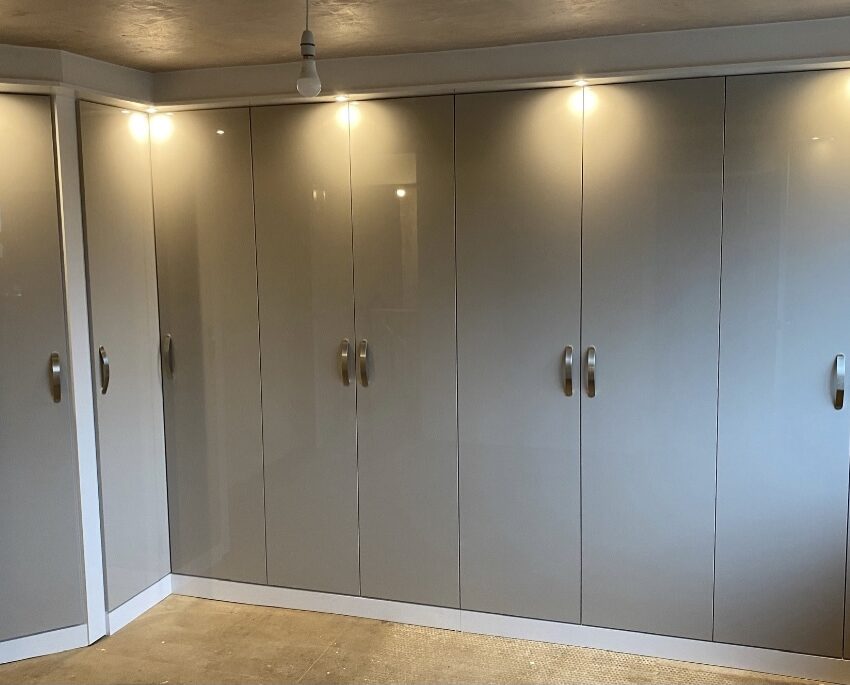 The Brief
This customer wanted the ultimate storage space to organise all of their clothes, accessories and footwear. They wanted the look and feel to be minimalist, creating a clean and modern space.
The Solution
Our customer chose Couture doors in Pewter, with white internals offering a mix of hanging heights, shelving and built-in drawers – also ensuring that there was still access to the power sockets. Spot lights were added to the top panel, creating a great atmosphere to the room but also helping to illuminate the internal wardrobe space.
What We Love
This design provides the most incredible amount of intelligent storage space, allowing the customer to clearly use different sections to ensure that all of their belongings are organised but also in sight.