MY organised office space
MY organised office space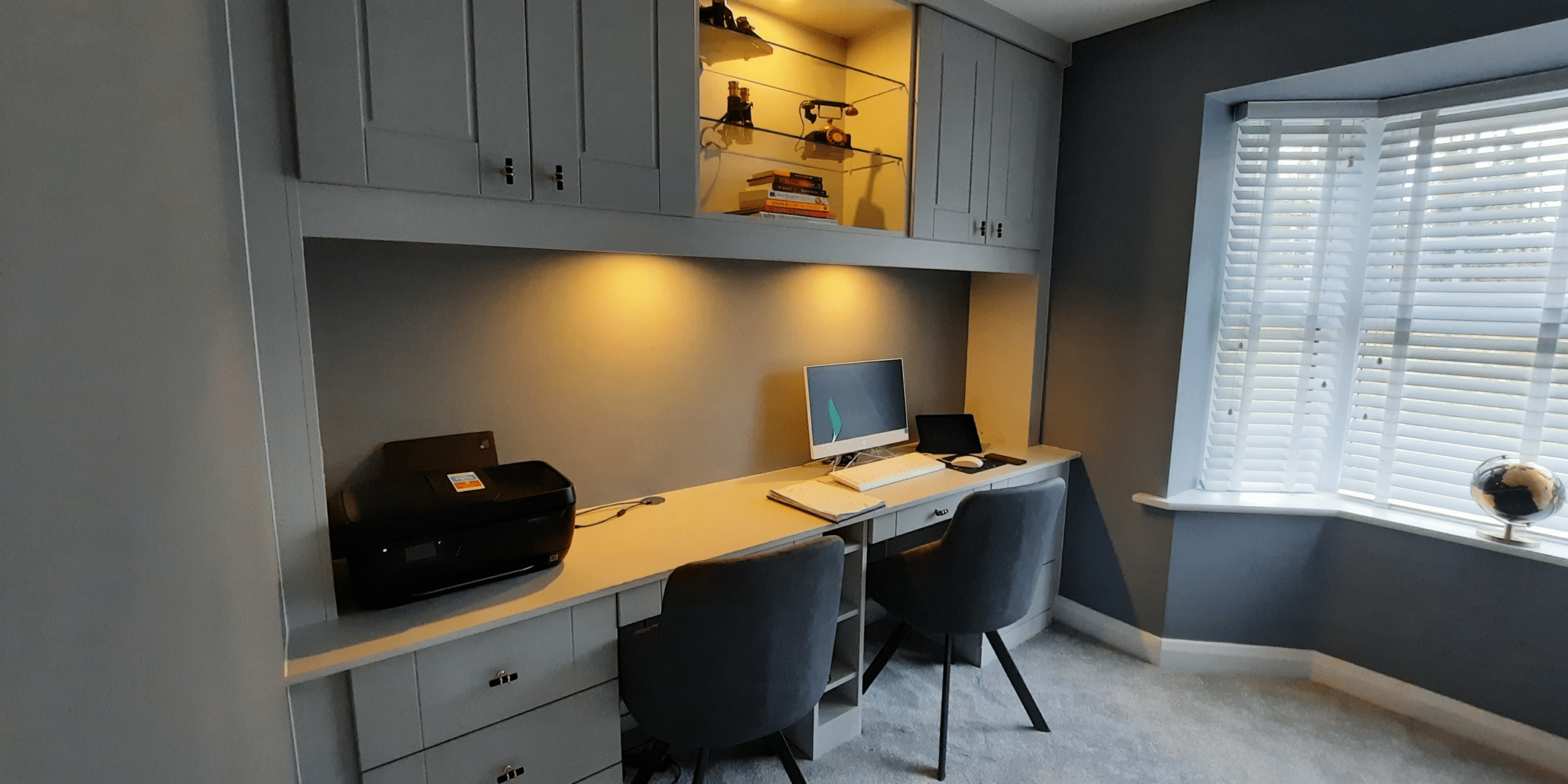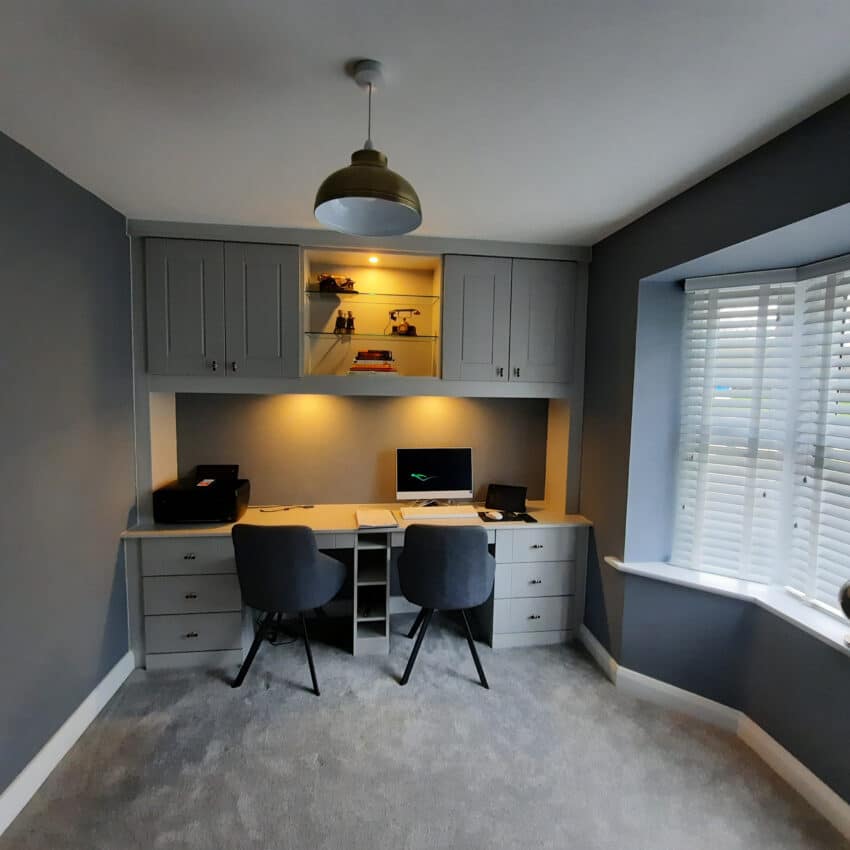 The Brief
The My Fitted Bedroom love working on a different space, especially for this gorgeous Home Office for a customer. The customer wanted to maximise the storage and working space in their home office, allowing for a neat and tidy desktop.
The Solution
Our customer chose Sophia doors, offering a mix of desktop space, shelving and built-in drawers. Display shelving and in-built lighting was also tailored to the design as a feature within the room.
What We Love
This design really does create a really nice home office – with the added essential storage space! The display shelving is practical but enables our customer to personalise the space with ornaments and accessories.