MY fitted furniture dressing area maximising storage on the landing
MY fitted furniture dressing area maximising storage on the landing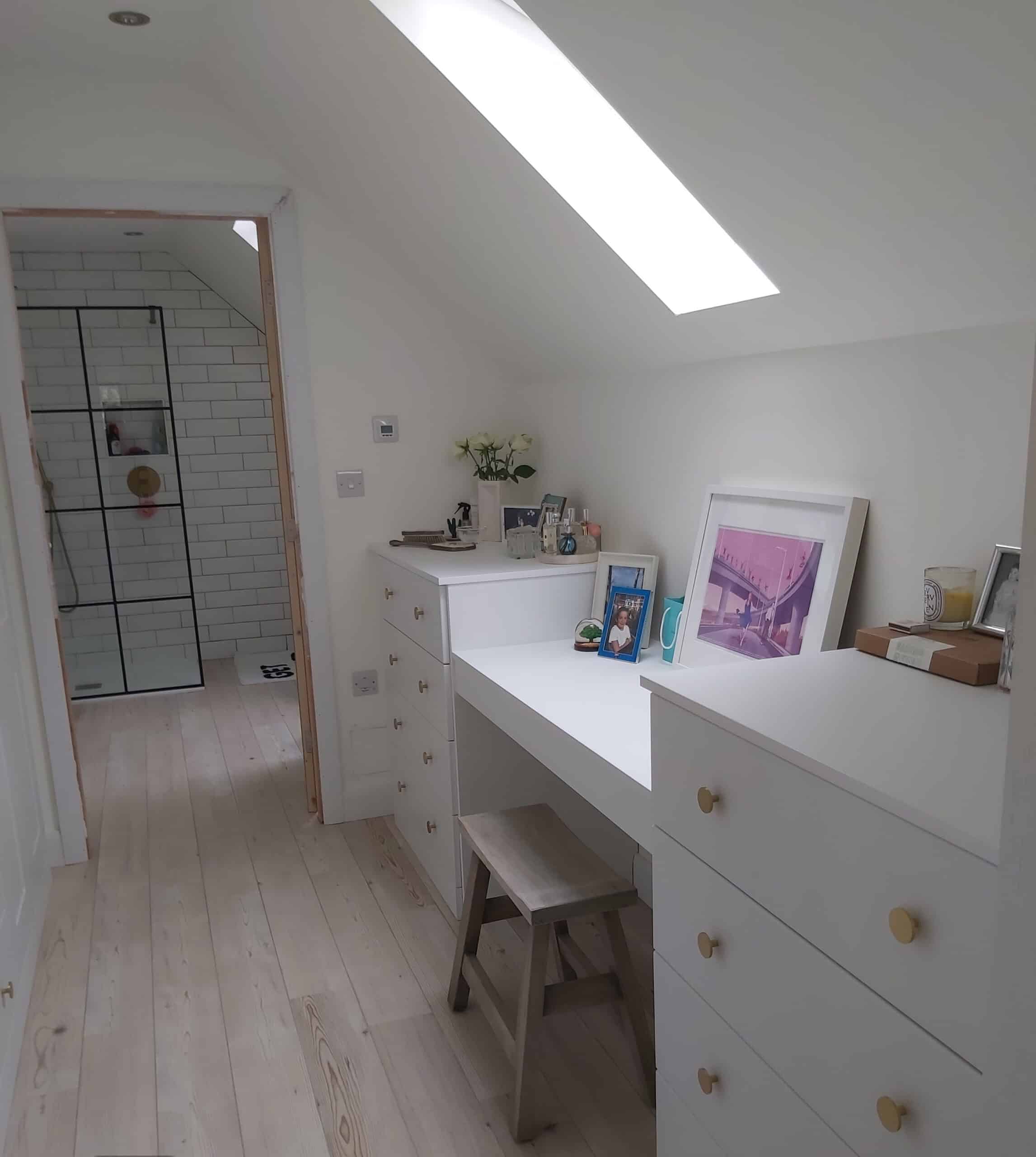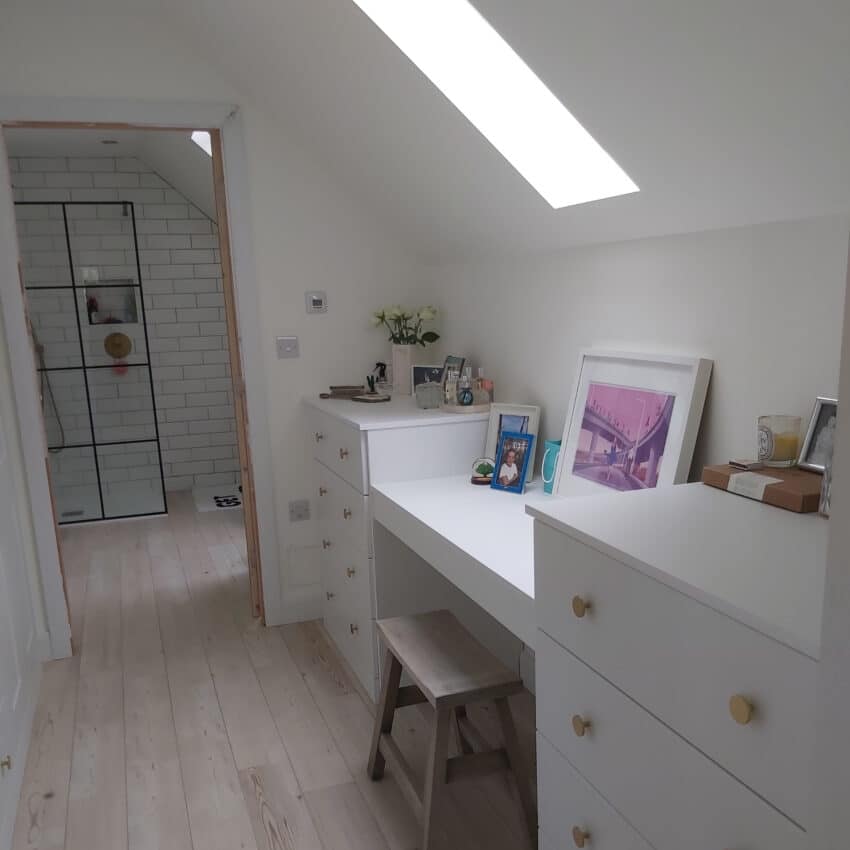 The Brief
Landings can often be wasted space – especially if you have a large landing leading to bathrooms and bedrooms. This area also had a sloping roof with skylight. But our customer had the vision to make the landing area into a light and airy dressing room.
The Solution
We cleverly created a bank of fitted wardrobes on one side of the landing area that featured our Shaker Classic doors. This provided a fitted wardrobe complete with intelligent storage for hanging clothes. On the opposite wall we built a co-ordinating dressing table and drawers feature, with more storage under the window with a window seat and built in cupboards.
What We Love
This shows how clever fitted furniture design can provide lots more storage in a home. The space doesn't feel cluttered but has effectively created an extra practical dressing room in a galley shaped room. It's clever and stylish … we'd love to be getting ready in this space every day.