MY sliding wardrobe doors
MY sliding wardrobe doors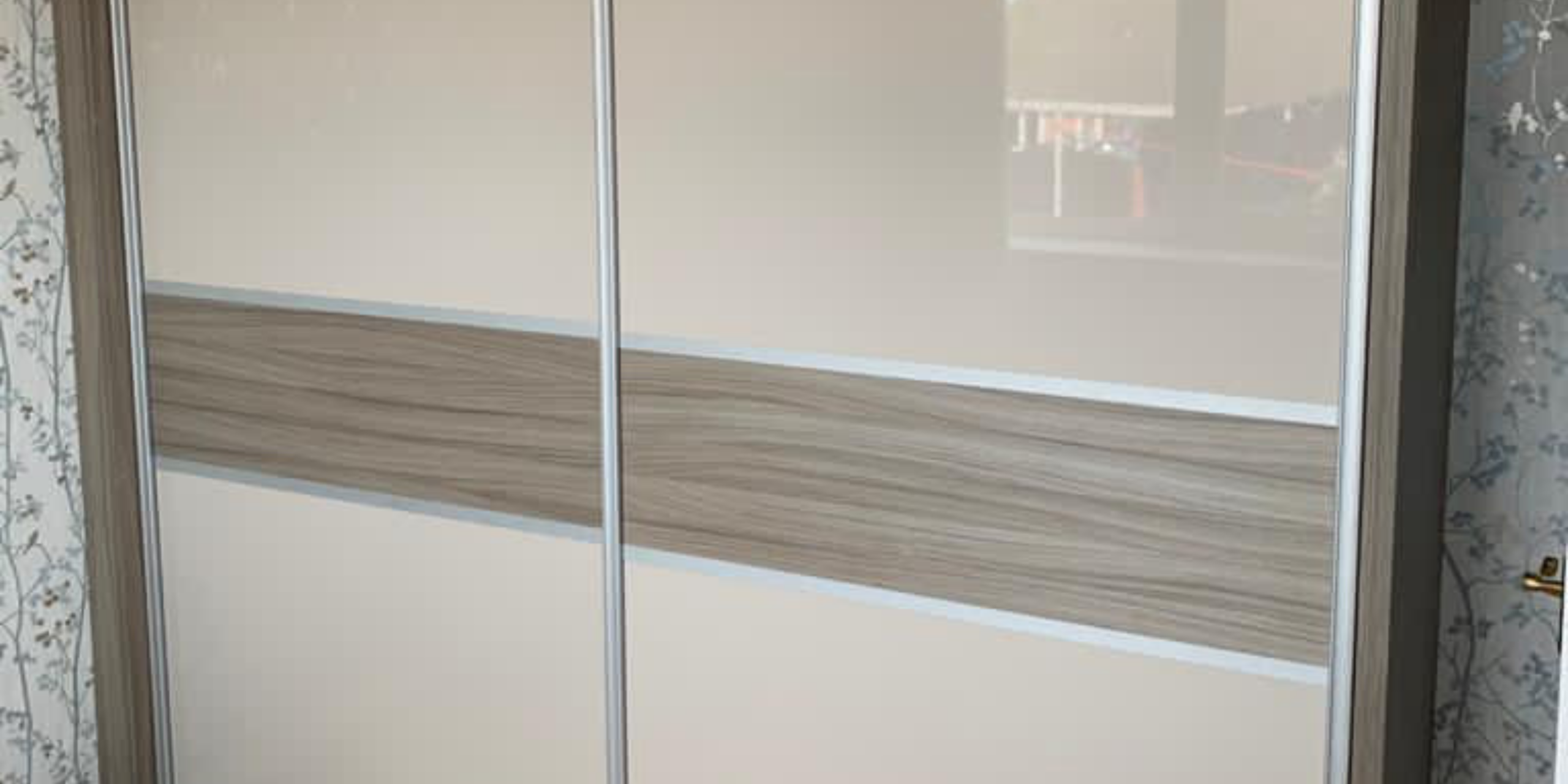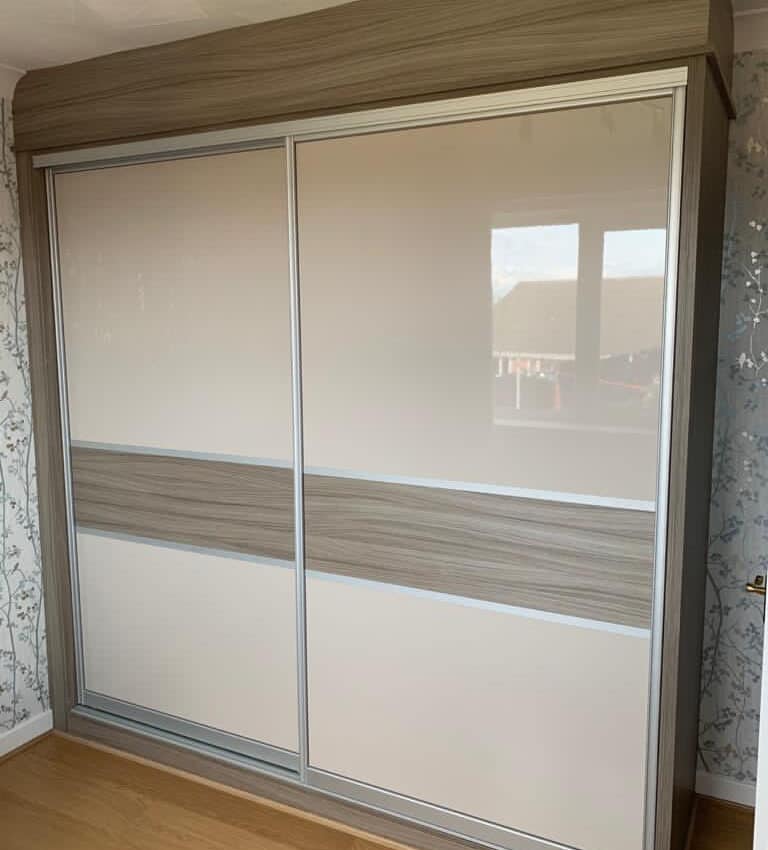 The Brief
This customer really wanted fitted wardrobes in their bedroom but was concerned that the space was too restrictive. They really struggled to find narrow wardrobe doors that could open fully in the space that they had so they asked our My Fitted Bedroom Team for a solution.
The Solution
The My Fitted Bedroom Team suggested using sliding doors so no space was needed for opening doors. The customer chose Sliding Doors in Gloss Cashmere and Adela Shorewood, bringing in a really lovely light, and textured design complementing the room. We could still offer all of our clever storage solutions inside the wardrobe using a range of hanging heights and also shelving.
What We Love
We really love how these sliding doors give a handleless, modern look and feel to the room – but still offering all the storage space that the customer needs!