MY wardrobe that fits in an awkward shaped room
MY wardrobe that fits in an awkward shaped room
The Brief
This was a fantastic opportunity for the My Fitted Bedroom team to design around a corner area that took space from the room and was 'wasted space'.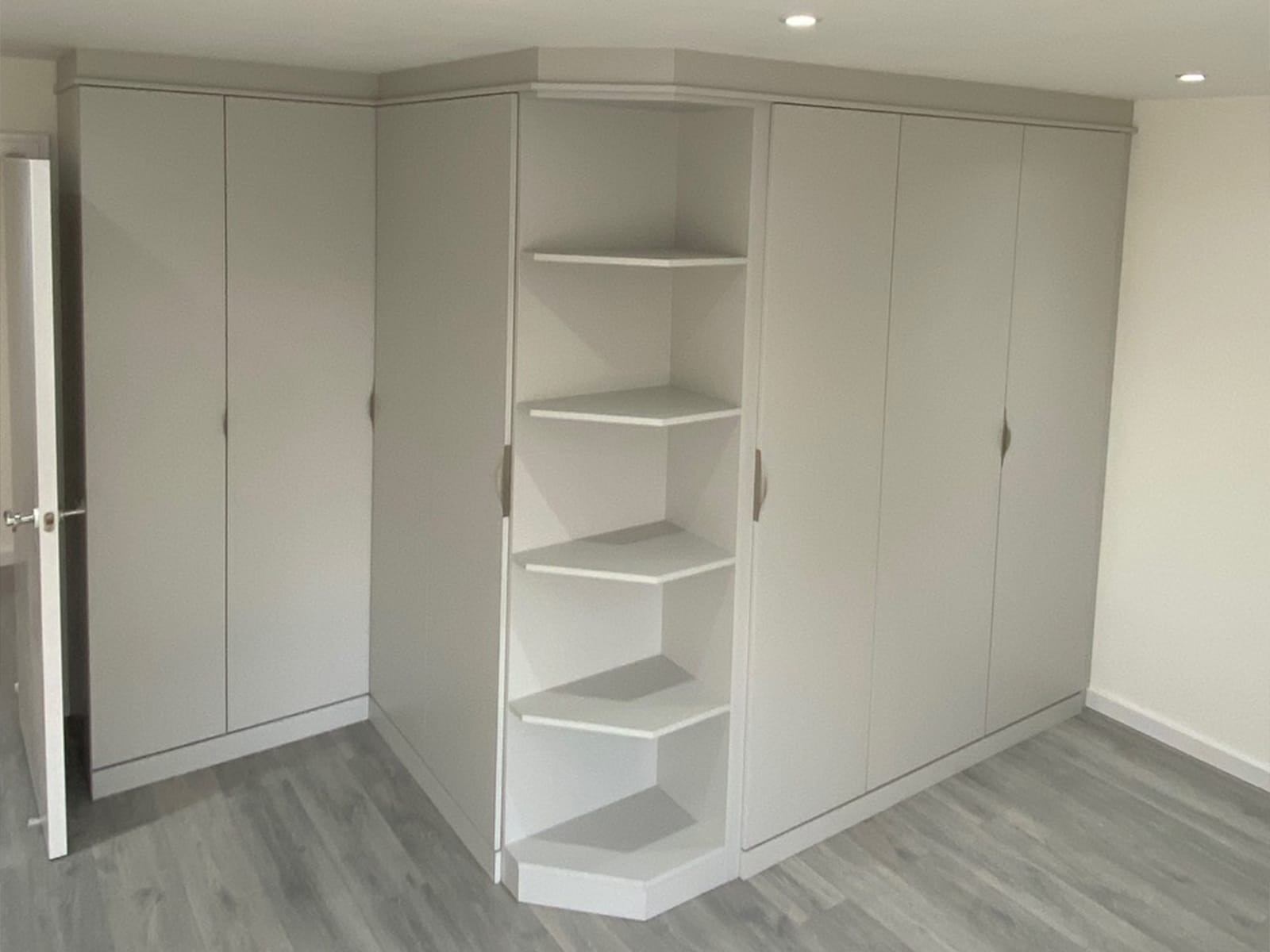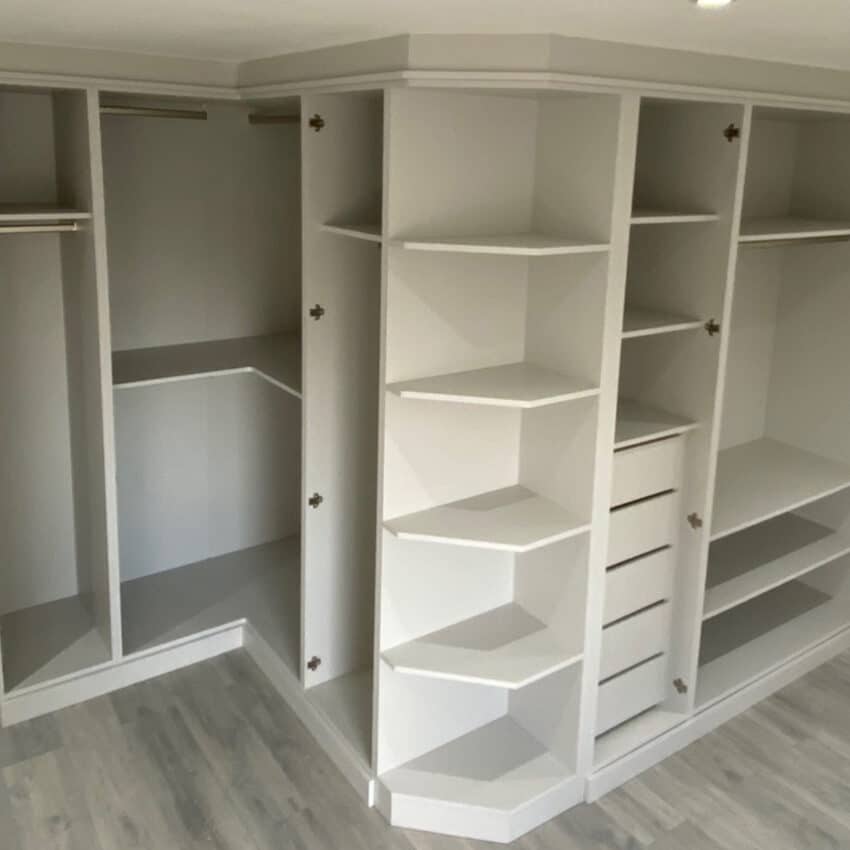 The Solution
Cassia doors in Dove Grey
Dove Grey internals offering a mix of hanging, shelving and internal drawers
Display shelving tailored to the design
What we love
This design really does make the most of this space – and there's so much storage! The display shelving is practical but enables our customer to personalise the space with ornaments and accessories.