Our happy customer tells us why she loves coloured wardrobes and Cottagecore styling
Our happy customer tells us why she loves coloured wardrobes and Cottagecore styling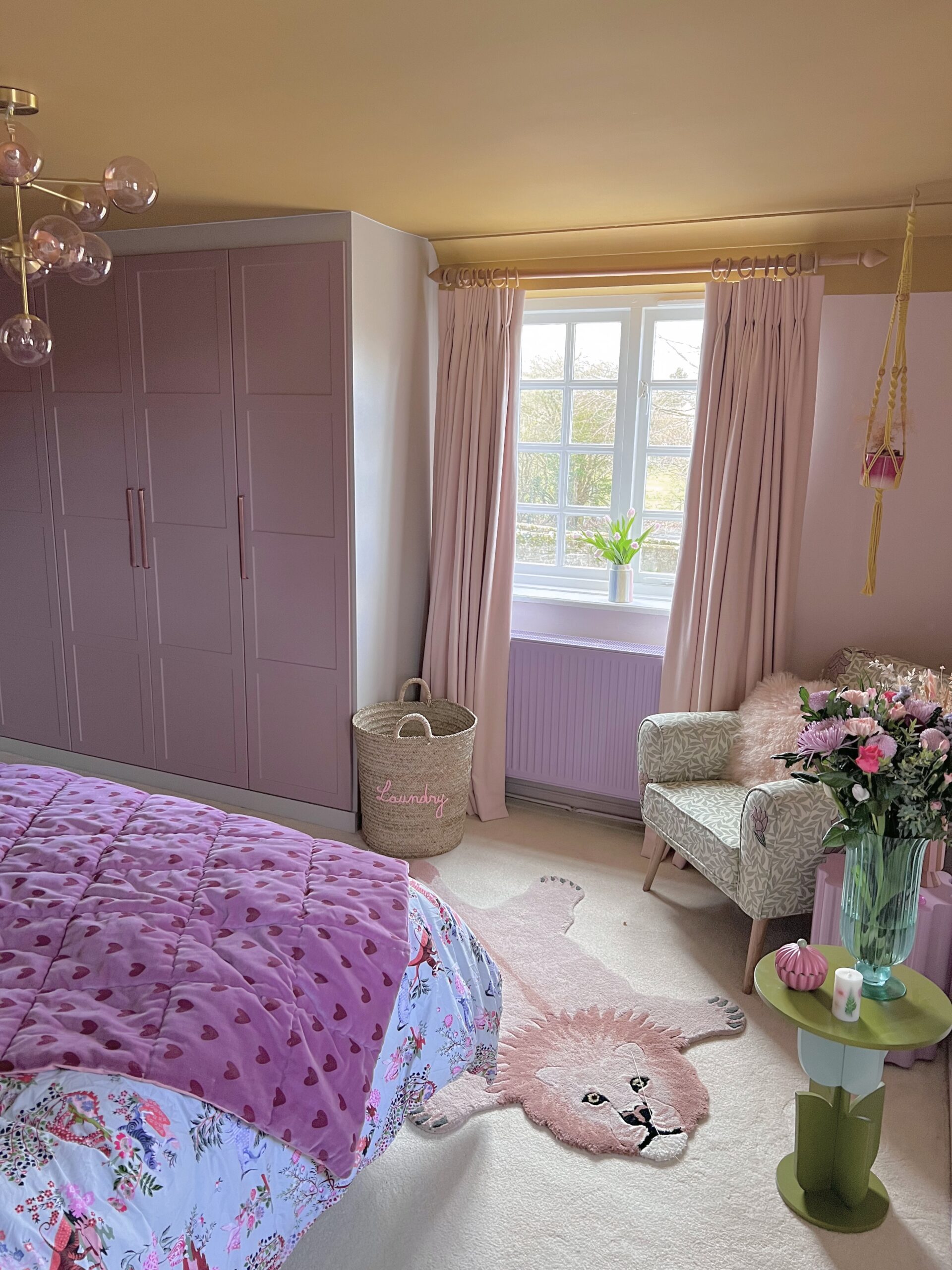 Guest post by Sophia who shares her home styling ideas on her Instagram profile This Colourful Nest.
"If there's one thing that transforms a bedroom from bland to bespoke, its the use of colour!
It needn't be bold injections of colour, but can be anything from the softest hues to the darkest shades, giving life to areas of the room that are otherwise left wanting, such as the ceiling or feature wall behind the bed headboard.
One of the most powerful transformations is the addition of bespoke wardrobes in a chosen colour, drawing all elements of the room together with the character and charm colourful wardrobes provide.
I absolutely love our blush doors with rose gold handles, designed and fitted by My Fitted Bedroom, bringing a feminine and luxe feel to the room, but remaining in keeping with the Cottagecore style I like to create in my home. I opted for the Elise panelled door design which I think is stunning.
The surround that houses the doors is a subtle and elegant Cashmere shade, a warm neutral tone that lends itself as the perfect backdrop for the doors to really pop and brighten the room.
If anyone feels compelled to add colour to their bedroom, I'd recommend colourful wardrobes! I hope you agree they look amazing."
The Elise range by My Fitted bedroom comes in 15 colours. Super Height doors are also available so storage can be floor to ceiling.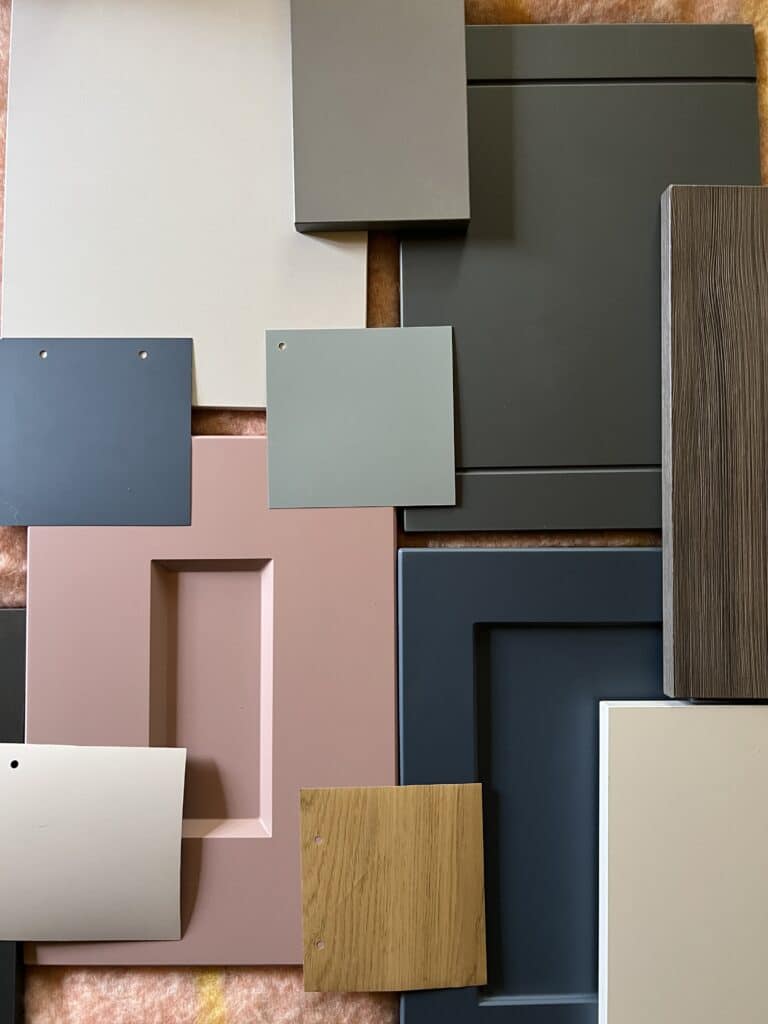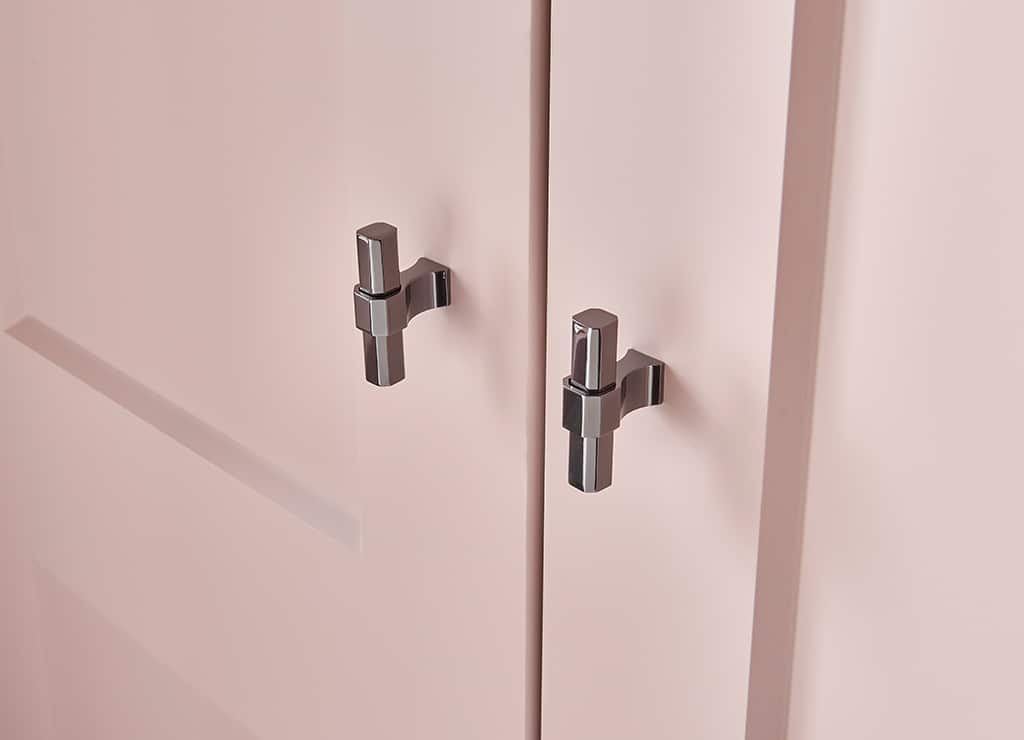 Sophia chose the Elise door design in Blush.