Transforming a guest bedroom with fitted wardrobes and bedroom storage
Transforming a guest bedroom with fitted wardrobes and bedroom storage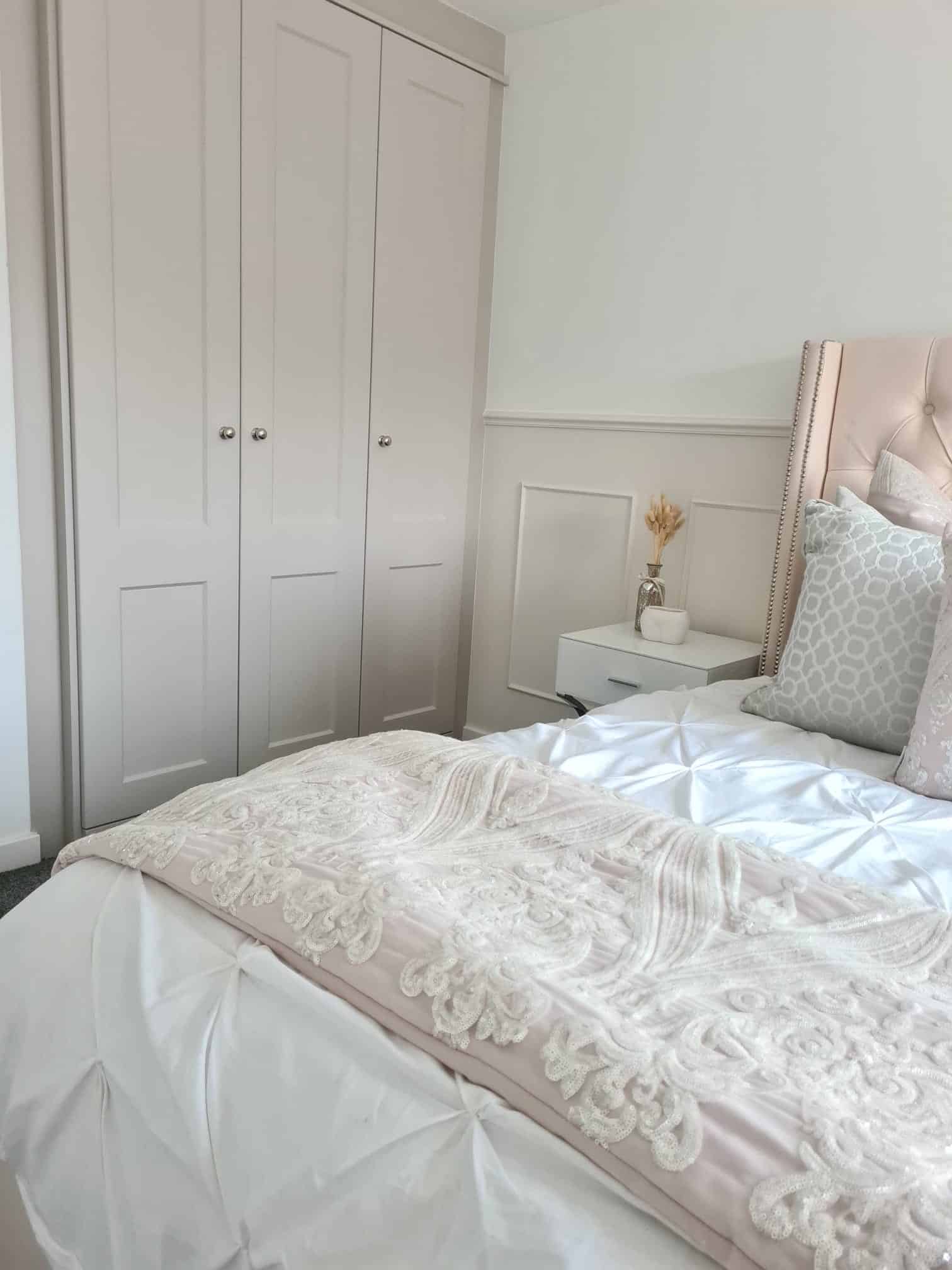 It's no secret – guest rooms can be tricky to design and style, especially in new build homes when space can be limited. Often a multifunctional room, it's important that a guest room is not a wasted space and plays a role in day-to-day home life as well as providing that cosy retreat for when visitors come to stay. So when interiors influencer, Sophie Slack (aka @thechallishome_x) came to us to help create some much needed built-in storage for her guest bedroom, whilst also creating a serene haven for visitors – we knew we would be able to provide the perfect solution.
With quite a small space to work with in her new build home, Sophie felt that she wasn't using the space she did have effectively and that a fitted wardrobe would provide the extra storage she desperately needed, whilst keeping the room looking sleek and clutter-free.
After a detailed design consultation she opted for our Elise shaker style doors in a super matte cashmere to ensure that the small room wasn't overpowered and the fitted wardrobe blended in seamlessly into the room. On the inside, our designers created a configuration of drawers with single and double hanging space to maximise every inch of storage available.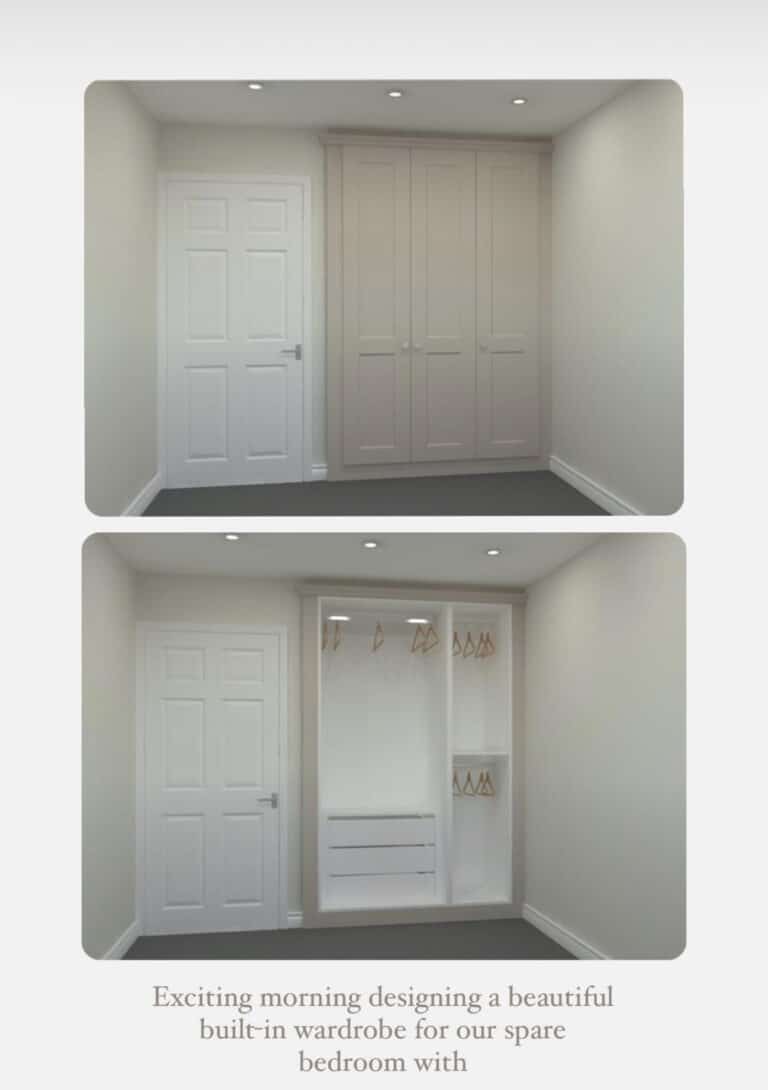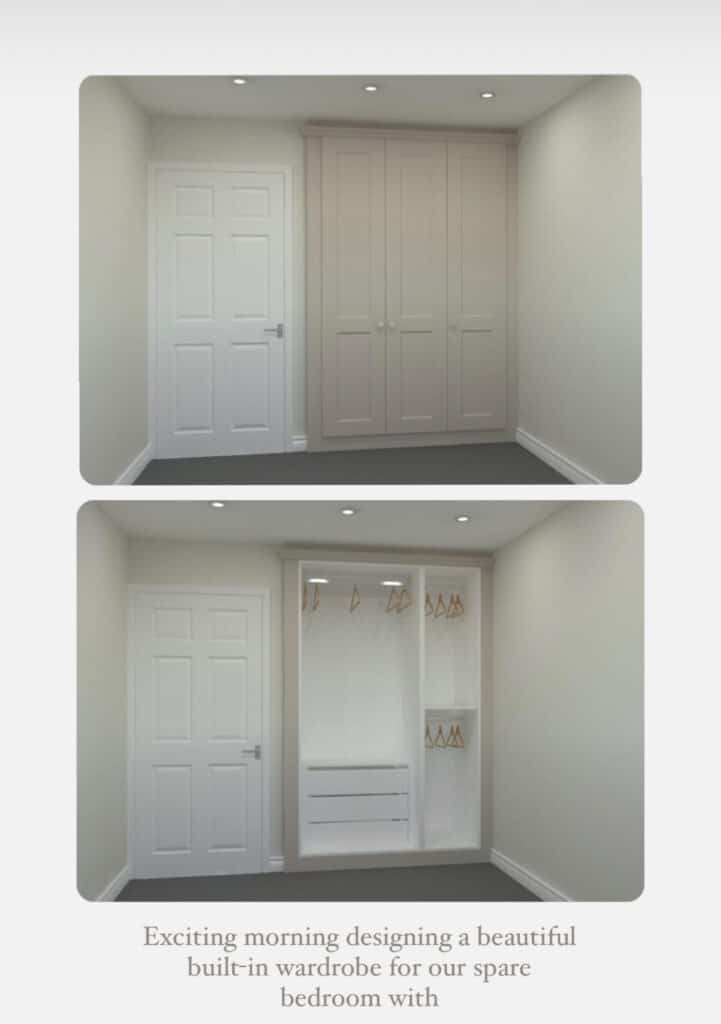 And the result is fantastic – a small but perfectly formed fitted wardrobe that suit's Sophie's paired back design style perfectly.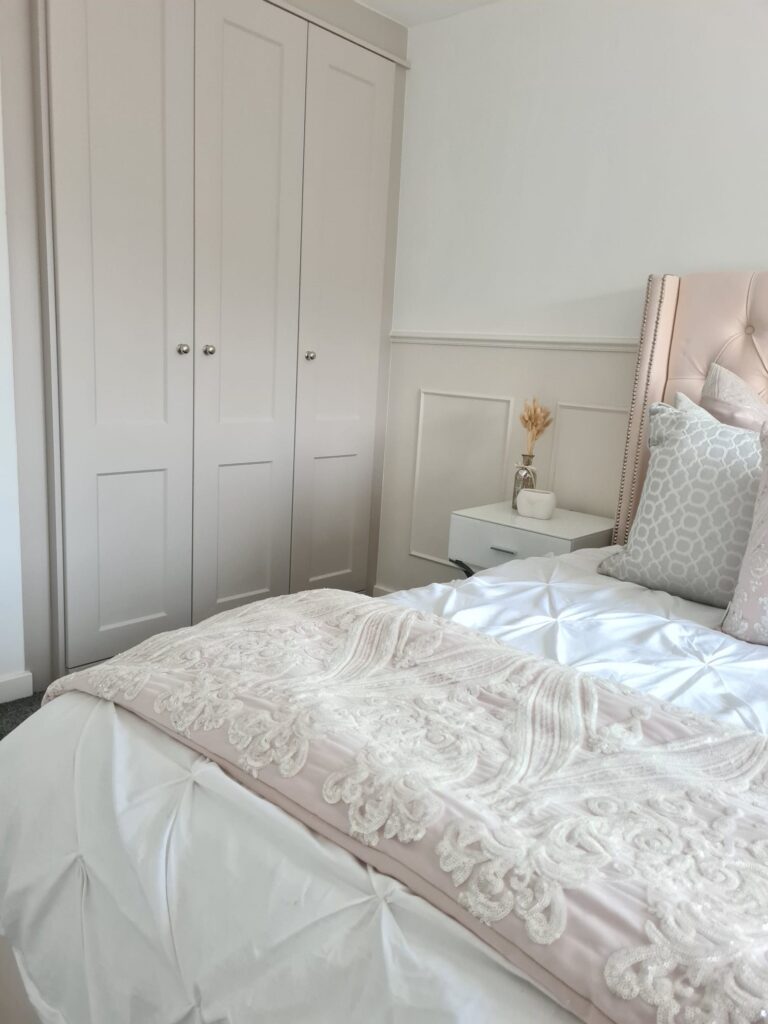 Speaking about the transformation, Sophie said: "I love coming into our guest room and admiring our beautiful fitted wardrobes. They just bring so much elegance to this room and created a great amount of storage for us, which is definitely something that we struggle with in a new build home. I couldn't be happier with the service that I received from My Fitted Bedroom.
"The plan is to turn the room into a walk-in dressing room so the bed will soon be replaced with a daybed to make the space bigger with lots of mirrors. So watch this space for a further transformation."