Expert ideas for planning Kids Bedrooms
Expert ideas for planning Kids Bedrooms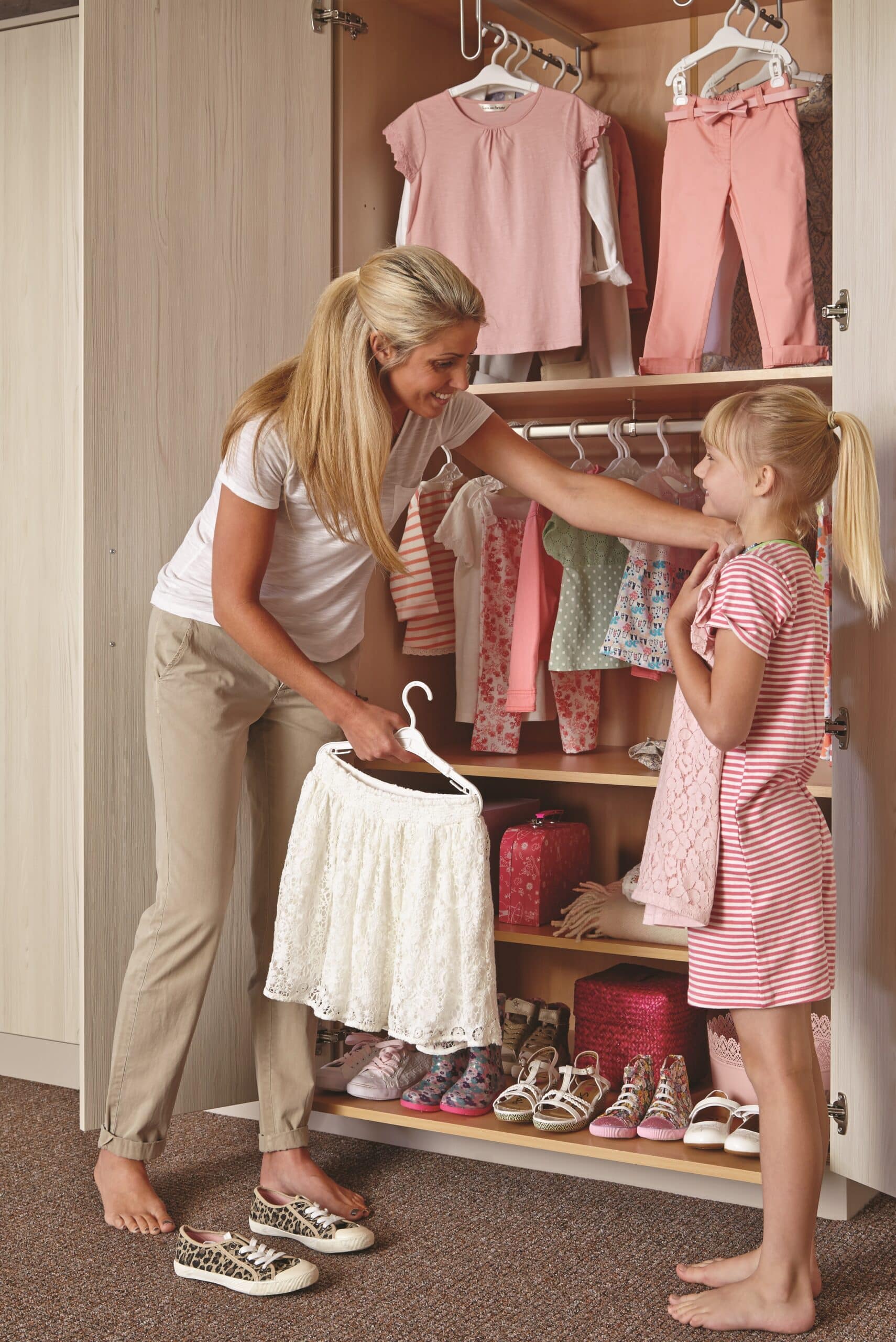 Designing children's bedrooms comes with different challenges to those designed specifically for adults.
Kids are smaller than grown ups for one – and messier (well generally!) which impacts storage options
Rooms need to evolve as kids get older; they might even be changed into a spare room when they eventually leave home
They need to be inspiring and somewhere children feel at home… their personalised space, unique to them
Having designed hundreds of children's bedrooms, we've got lots of top tips to transform a dull and boring box into a functional and fun space that even kids can keep tidy!
Storage & space saving – "Encourage Independence with Clever Storage Kids Can Reach"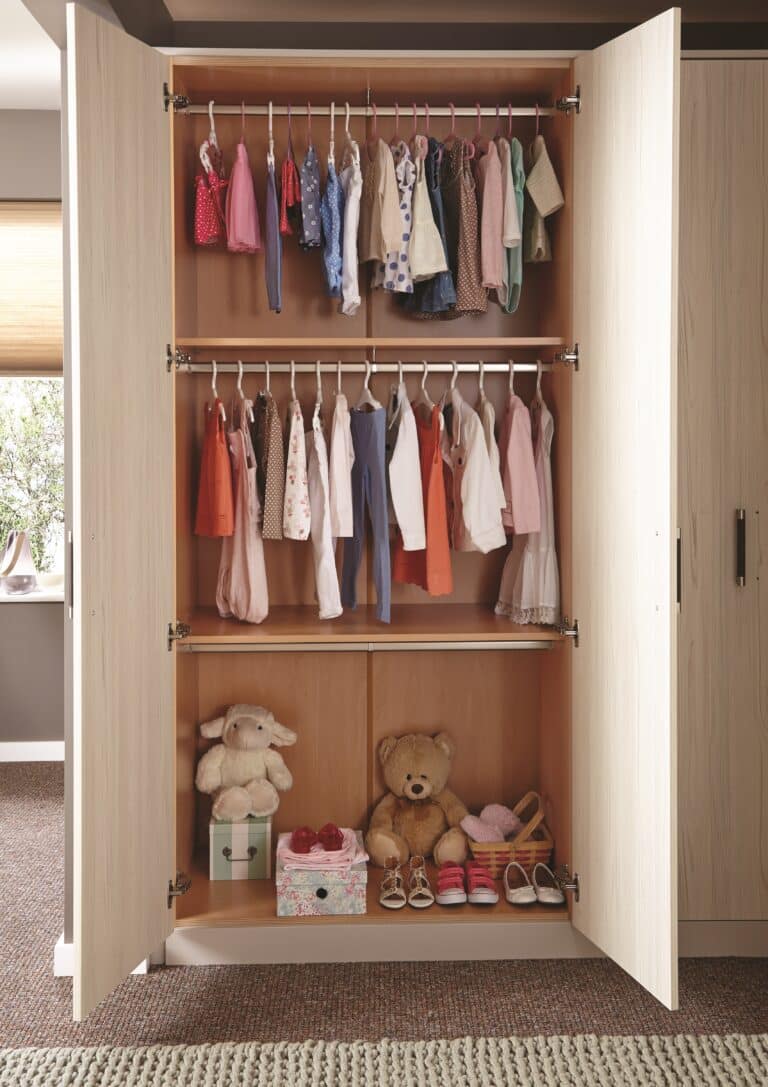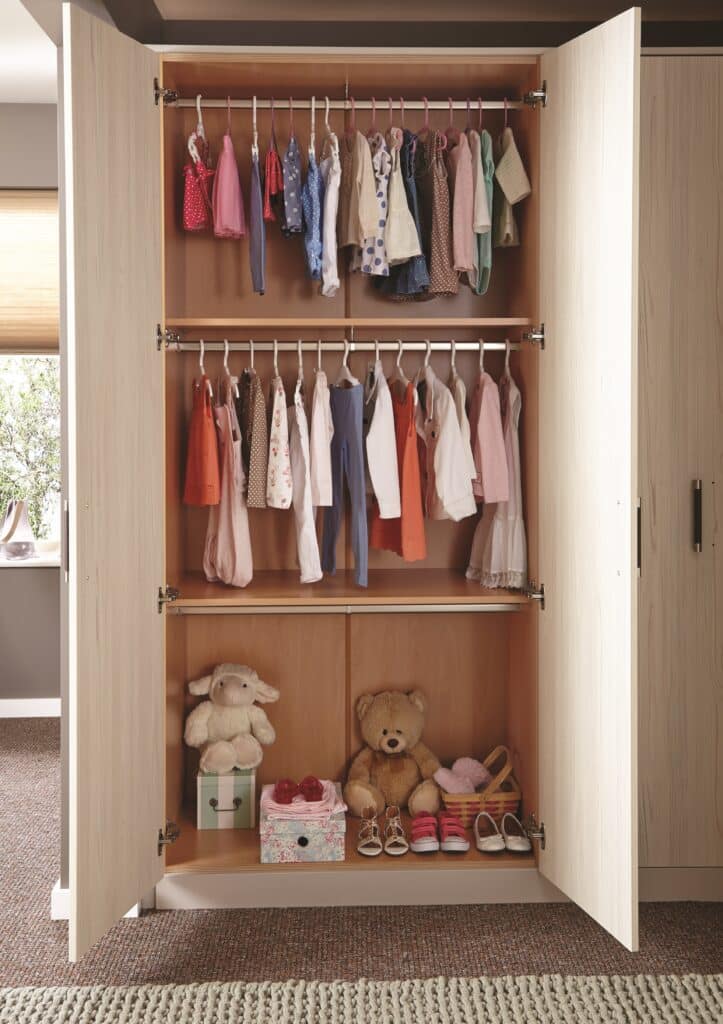 As they grow, children become more self-sufficient – choosing their own clothes, getting their own toys out and tidying up after themselves. Yeah right!
Investing in storage solutions, tailored to a level little ones can reach, is a good starting point for encouraging independence – put items they frequently want to access themselves in under bed storage and use clever internal wardrobe storage solutions.
A good idea is to have a double rail in the wardrobe – one at a level they can reach and one higher up.  This can then be adapted to a single rail option as they grow and their clothes get bigger!
Having a small step stool in their room is another great idea.
If designing in a small room, maximise wall space with wall-mounted storage at a higher level for things that aren't needed as often or go floor to ceiling with storage neatly hidden behind sliding wardrobe doors. Again, the internal storage can be tailored to height requirements, with lots of low-level shelving.
Colourful Fitted Furniture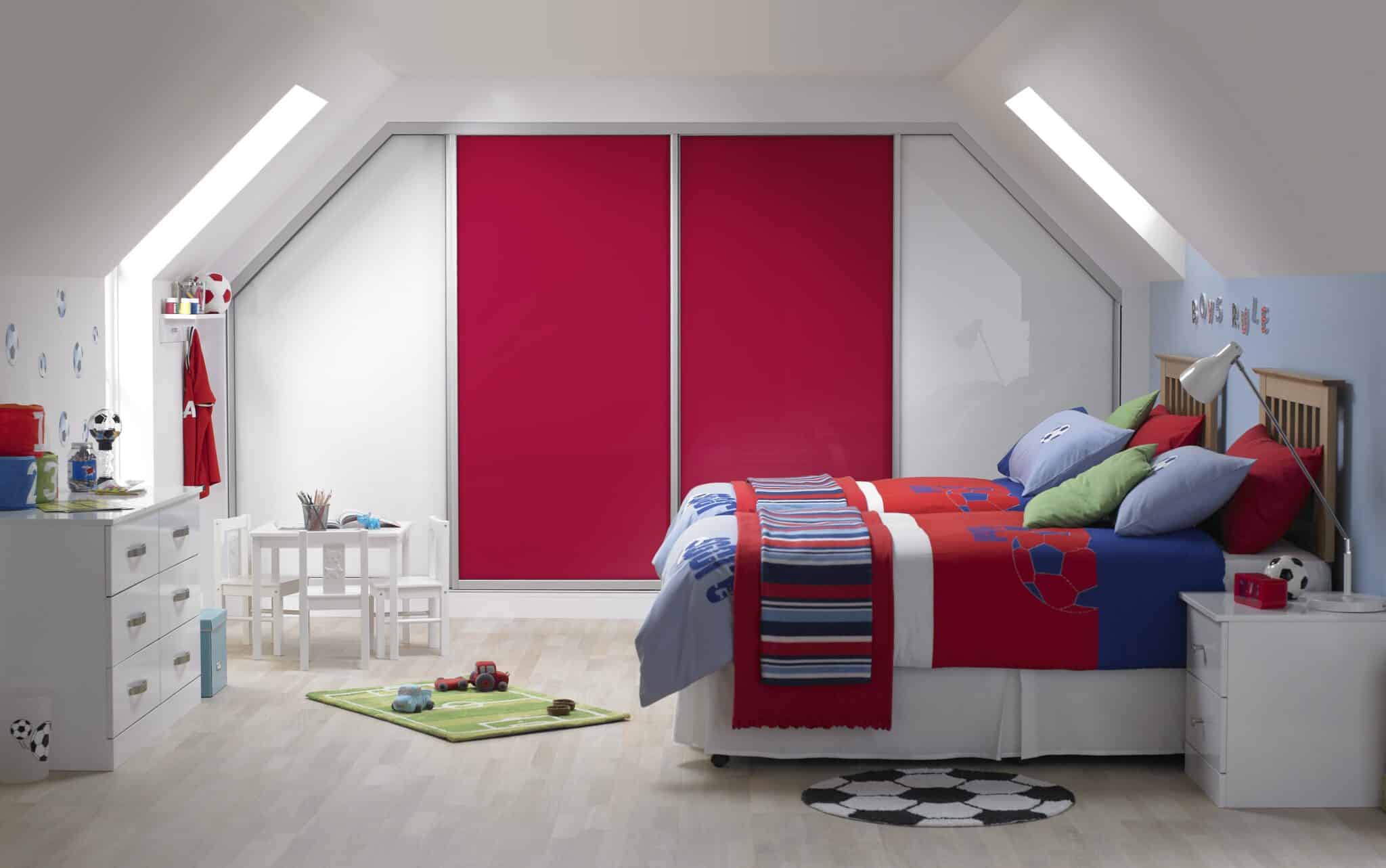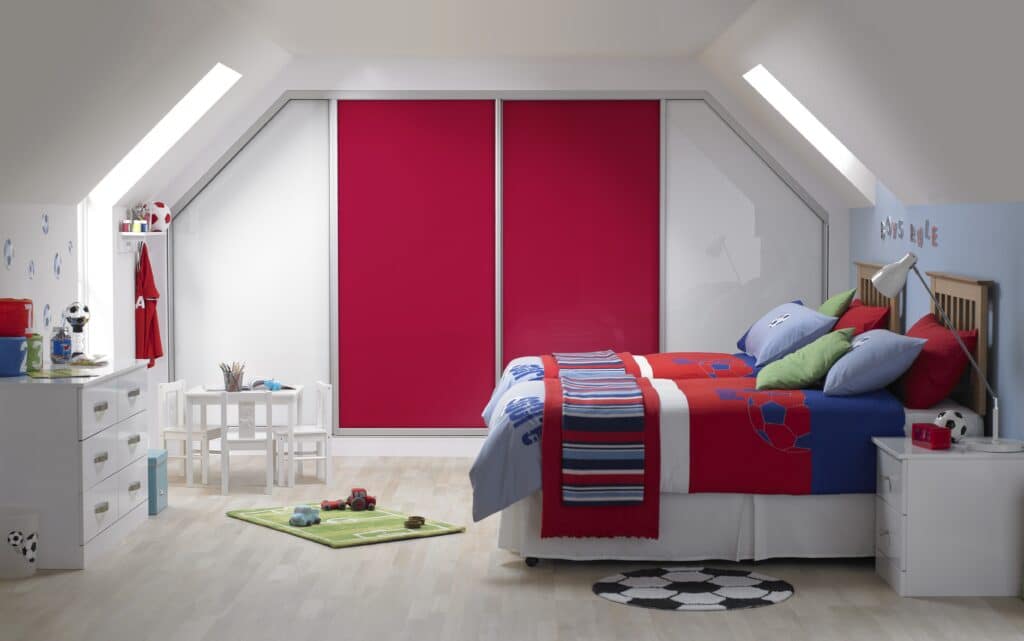 White is out and out the most popular choice for fitted furniture and wardrobes in kids bedrooms – as colour themes and bright accessories can be worked into rooms against this 'blank canvas'. Dark wood tends to feel too mature for children and not as much of a contrast when injecting fun and colour, but light wood finishes – like beech or soft grey – can work well.
That's not to say coloured furniture can't be applied – there are some fantastic colour options for fitted furniture and sliding wardrobe doors. This red and white combination fitted in one of our customer's homes looked fantastic! It makes a design statement on the main, feature wall.
If you do want to update the colour just change two the middle doors.
Mirrored Doors
Another good idea in kids' rooms are mirrored doors – it makes rooms look double the size and eliminates the need to include a separate freestanding or wall-mounted mirror if wall space is already taken by the wardrobe, bedhead, window and door.
Furniture for small / box rooms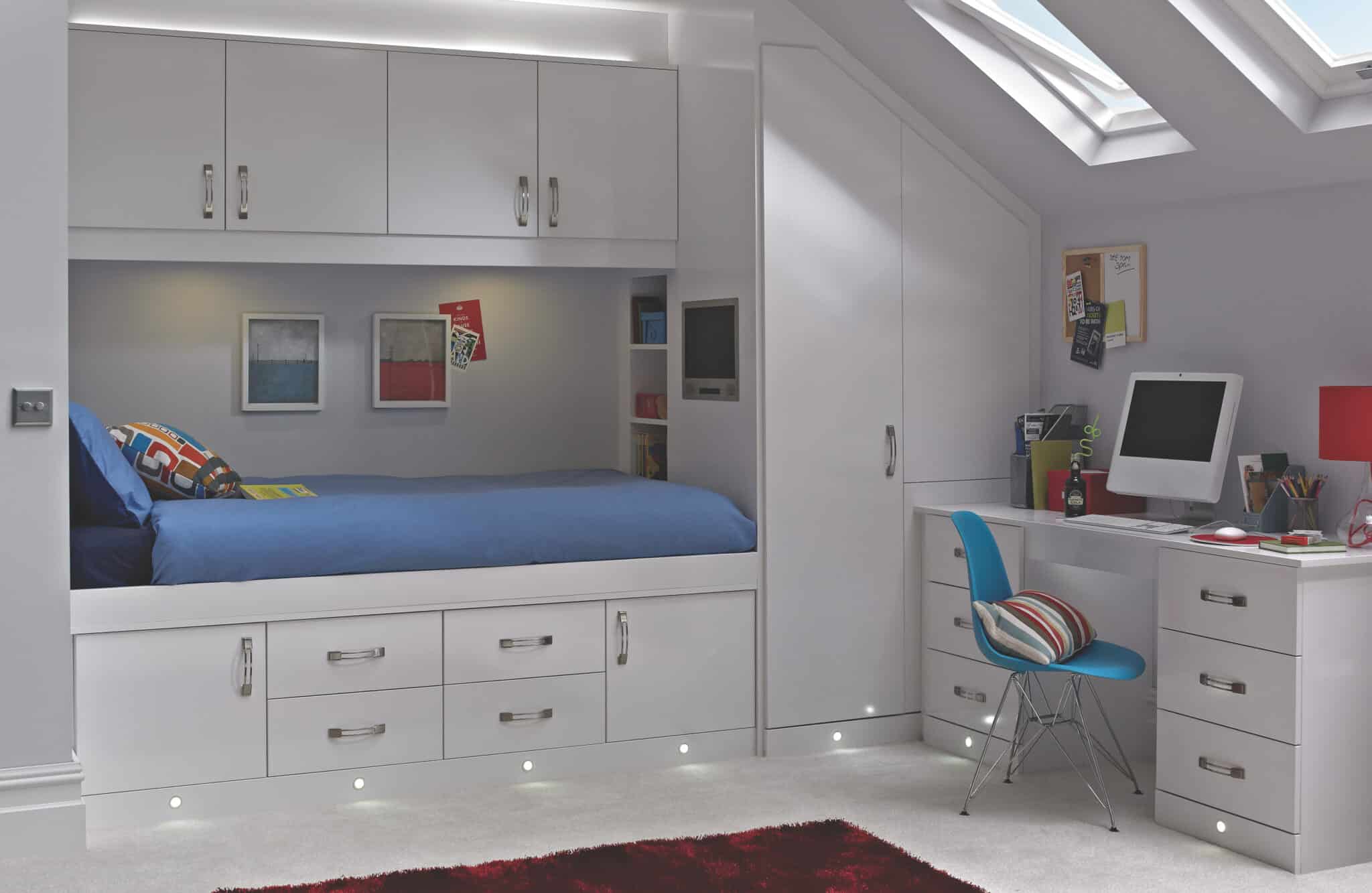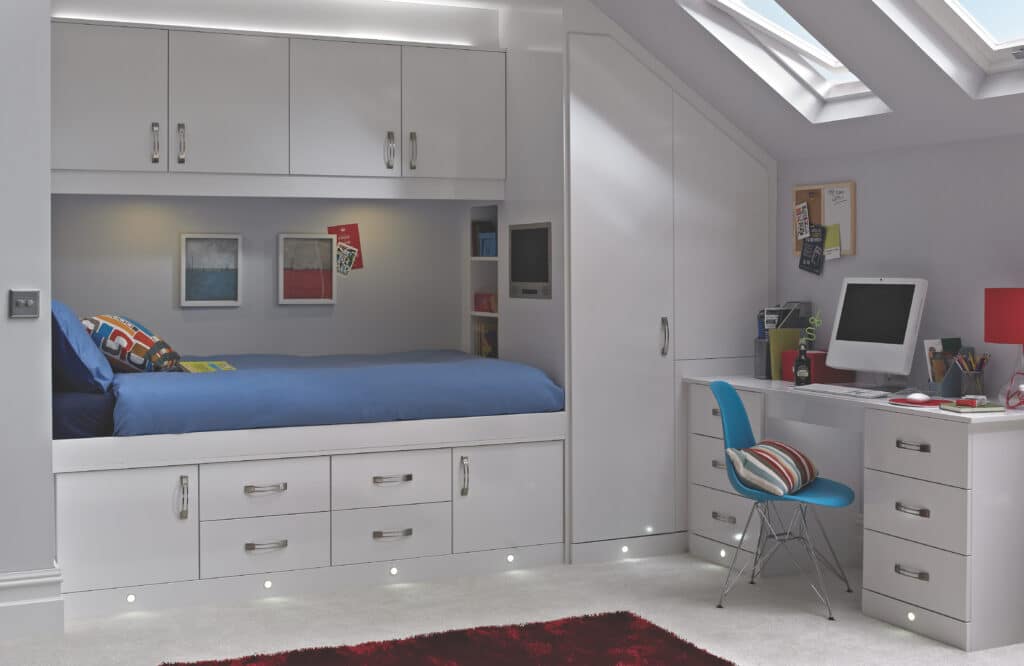 More often than not the smaller or awkward shaped rooms are the ones allocated as the nursery or children's rooms. These types of room are perfect for fitted furniture, as we can work around the space and introduce clever solutions.
Despite being a small room, this bedroom has everything! A bed, loads of storage, TV /screen and desk! The white Cassia furniture design keeps it feeling spacious too.
When choosing a cabin bed – recognise that it might need upgrading in a few years.  Utilise underbed/over bed storage to get things up off the floor and eke out every inch of storage space.
Introduce bespoke lighting as a feature in a small room where there's little space for lamps.  Plinth lighting is easily incorporated into fitted furniture designs and creates a real wow factor. Plus, it'll be a bit different to what their friends have. It can also double as a night light.
As they get older there will need to be enough light for when the child needs to use the room as a study. Shelf lighting can be a great feature also.
Ideas for larger spaces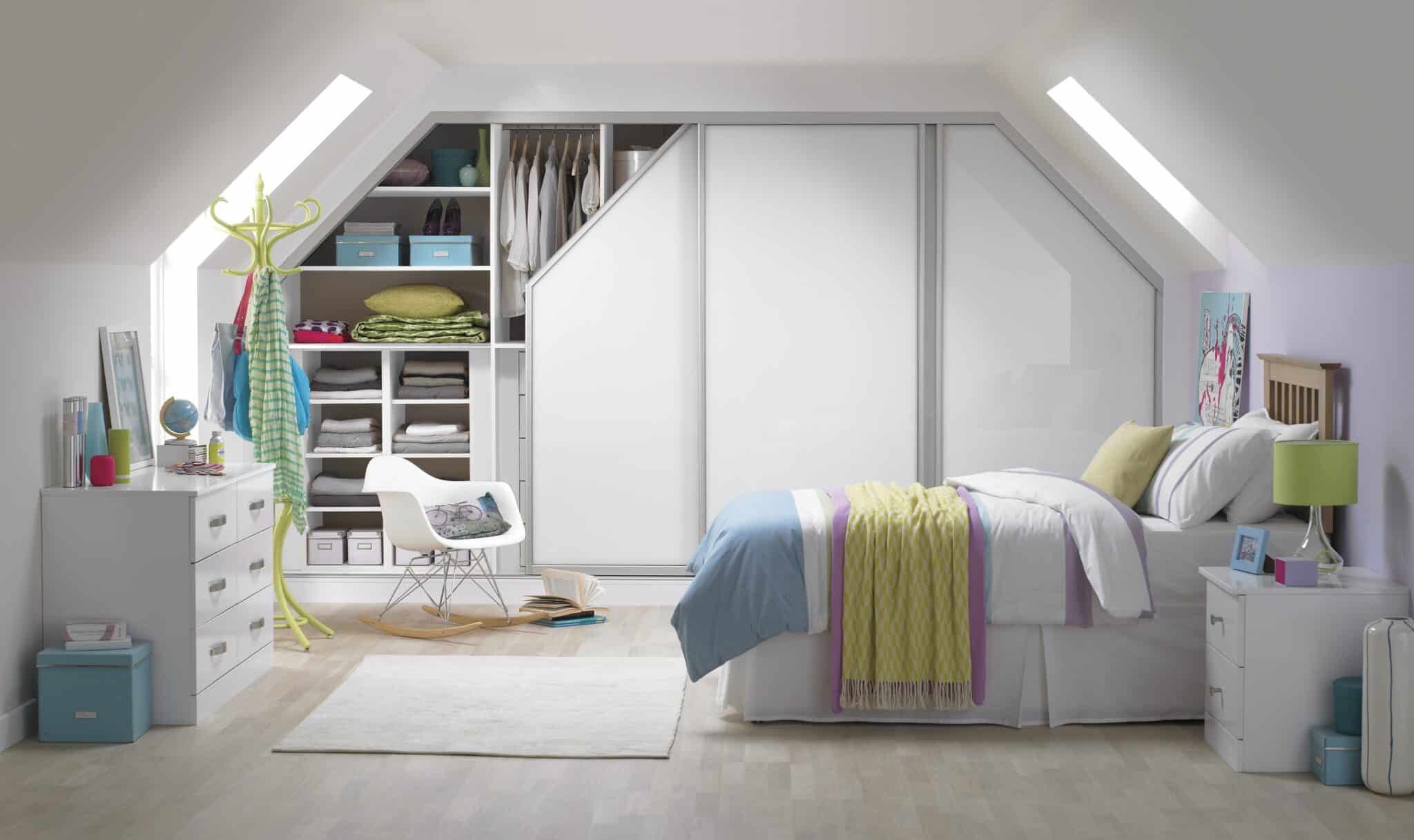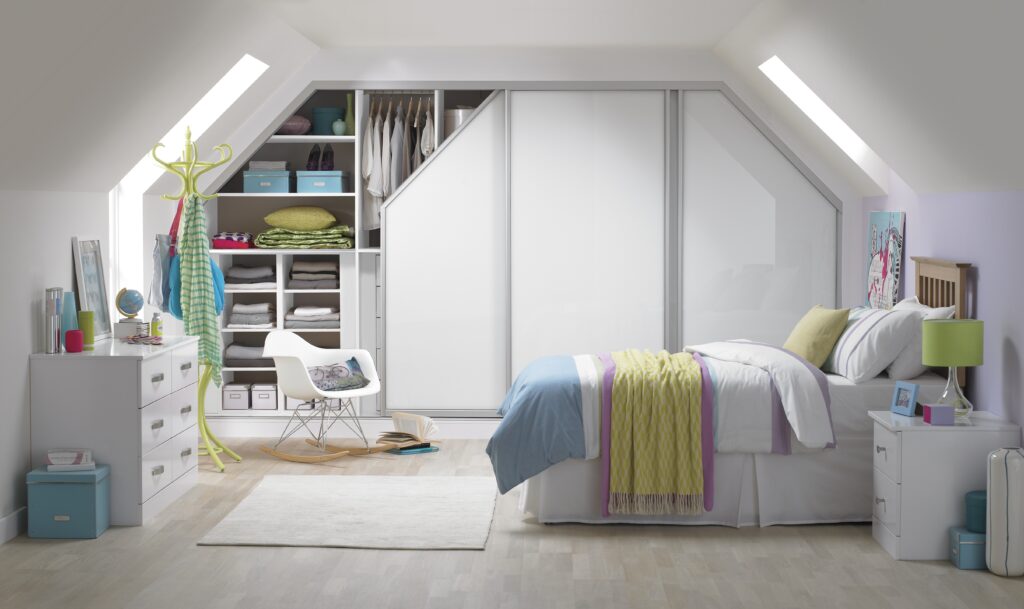 Sliding wardrobe doors can be tailored to angles and sloping roof spaces – ideal if you've extended upwards in the home as your family expands too. Lofts are practical for little ones who won't be challenged by low eaves and angled ceilings.
Angled sliding wardrobe doors are perfect for making the most of every nook and cranny, especially if you are converting the loft into a stylish space for your little one.  Planning a room with a floor to ceiling full width wardrobe leaves lots of space for toys as well as beds, chairs and drawers – with 'clothes and clutter' neatly kept behind closed doors.
Beds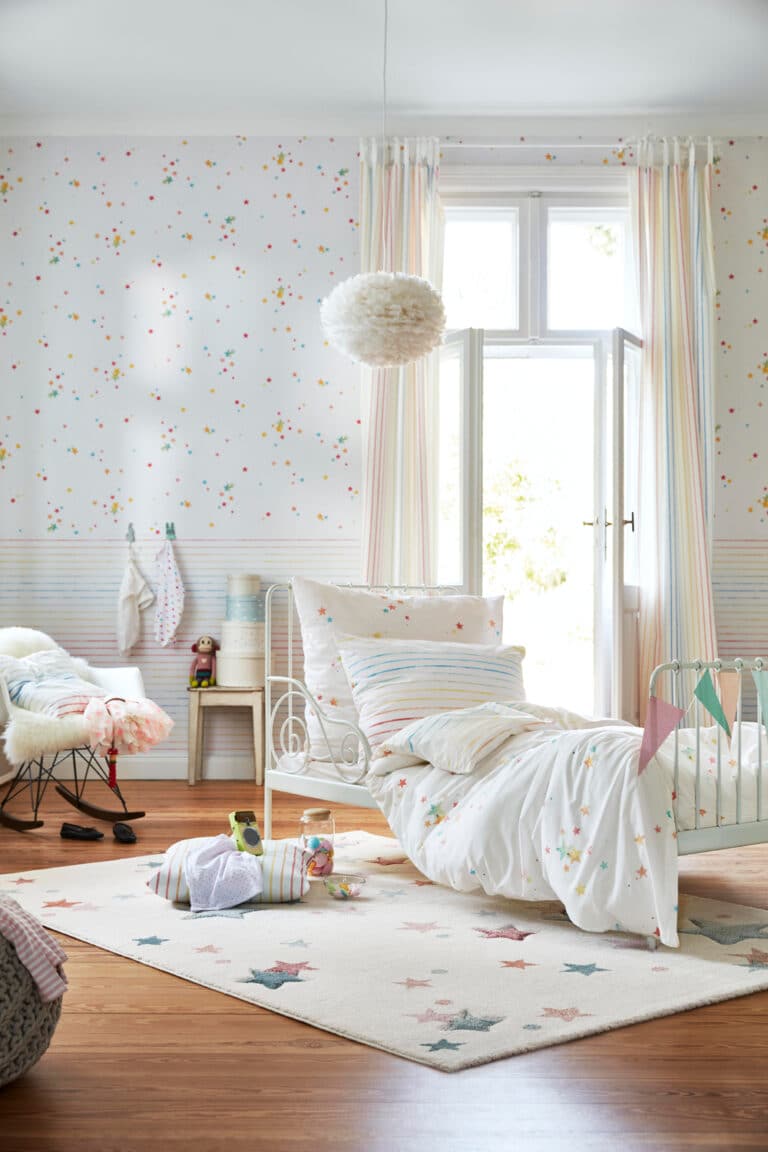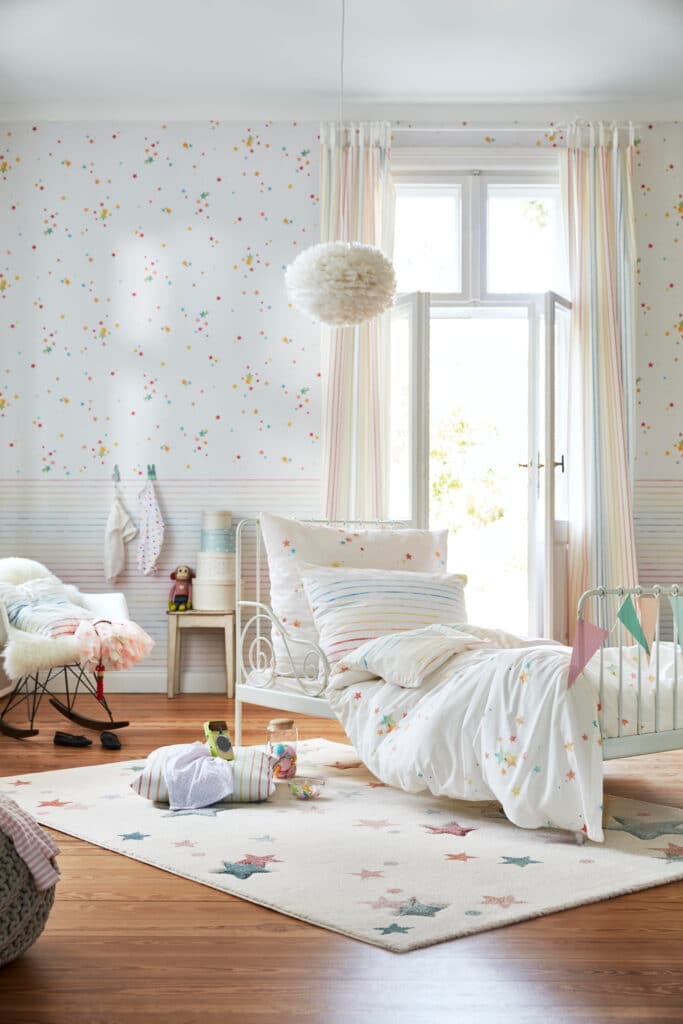 Small beds may seem the best option when children are small, but investing in a double bed from toddler age upwards does make good financial sense – where furniture can be designed around a double bed from the start like in these designs by Lifestyle Interiors.  It's good for sleepovers, will accommodate them right up to adulthood and means the room can double as a guest room when visitors come to stay if needed.
This idea is part of the wider theme of not going too young when furnishing a children's bedroom – it's surprising how quickly they will out grow 'children's furniture'. Age specific items are best introduced with fun themes and accessories that can be more cost-effectively updated. The old adage of spend well, spend once certainly rings true when it comes to investing in fitted furniture best suited to the room with clever internal features that can grow with the child.
Finishing touches and fun themes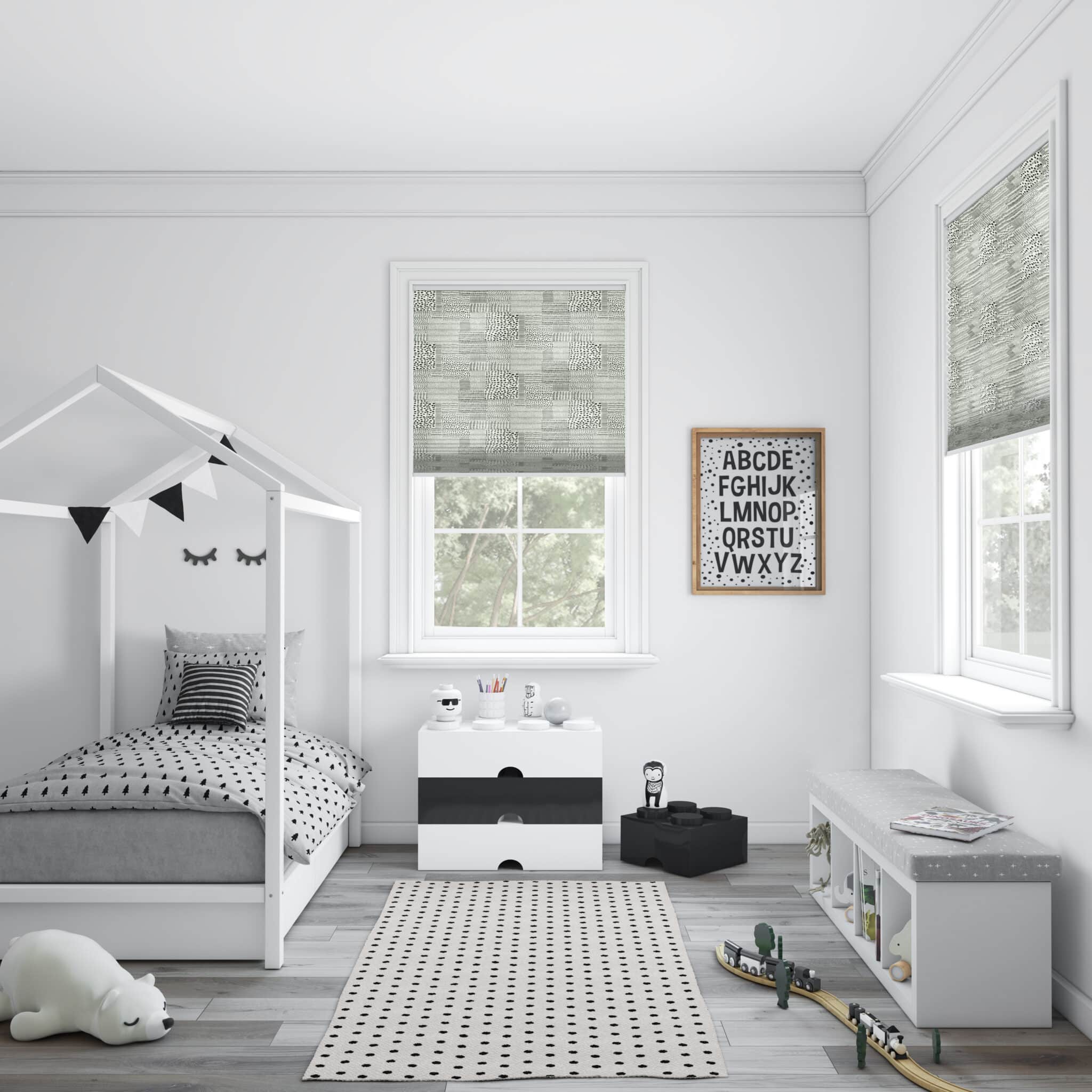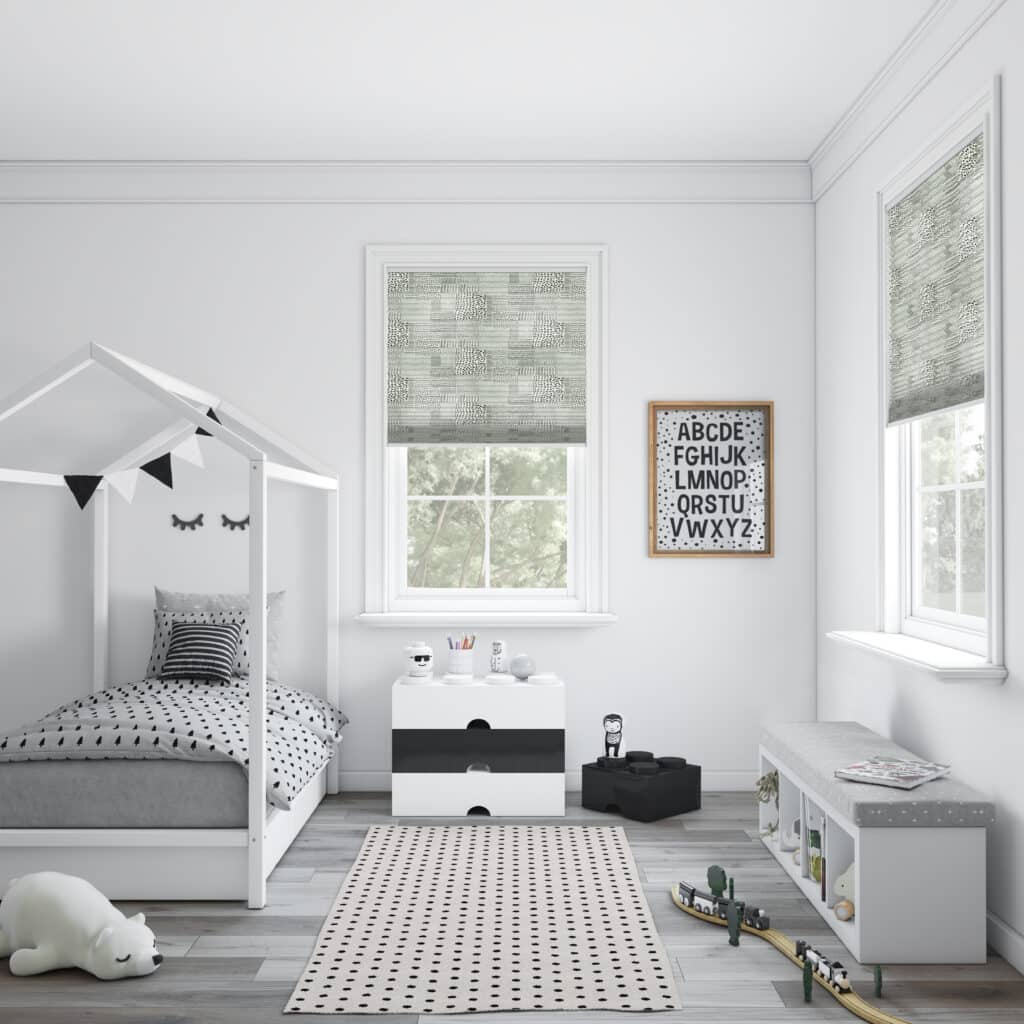 Install black out blinds with special frames that sit within the window and don't let any light in, to help with that all-important kids sleep like these ones from Apollo Blinds.