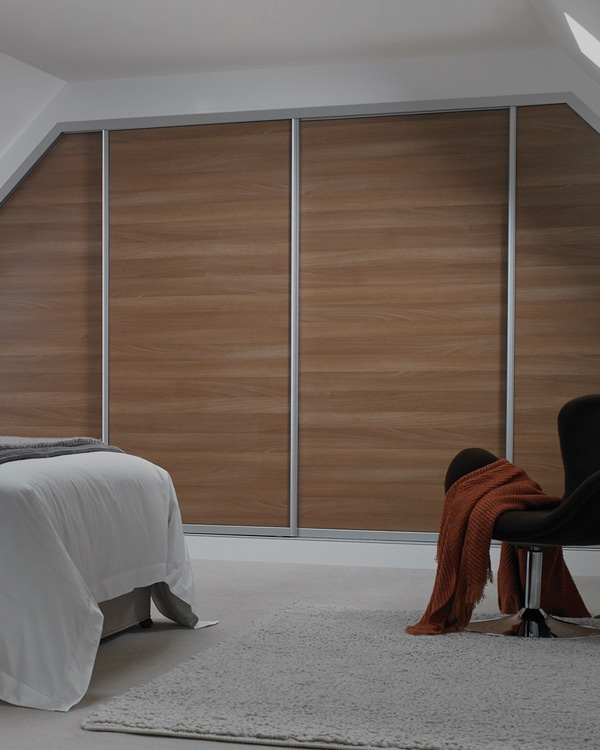 Sliding wardrobes
Slide in style
Maximise space with beautiful wall-to-wall and floor-to-ceiling sliding storage solutions. Perfectly coordinated with intelligent cabinetry available in a range of door styles and colours.
Stunning sliding wardrobes and beautifully co-ordinated cabinetry will help create a peaceful haven for you to relax in or maybe you are looking for the practicality of the perfect storage solution, whatever you are looking to achieve – our talented designers will show you exactly how your new fitted bedroom will look with our state-of-the-art iPad design system.
Sliding wardrobes offer several advantages over traditional hinged wardrobes. They are more space-efficient, as the doors slide open and closed rather than swinging out. This makes them ideal for smaller bedrooms or other rooms where space is limited.
Sliding wardrobes are also more versatile than traditional wardrobes. They can be custom-made to fit any space and can be designed to include a variety of features, such as drawers, shelves, hanging rails, and mirrors. This makes them ideal for storing clothes, shoes, and accessories in one place.
In addition, sliding wardrobes offer a sleek and modern look that can enhance the style of any room. They are available in a variety of finishes and materials, so you can choose a wardrobe that perfectly complements your existing décor.
Floor to ceiling with super height doors available
Wall-to-wall
Maximises space available
Maximise your space
What's on the inside really counts with a fitted wardrobe. Our expert team are able to work with you to plan ingenious internal storage solutions to organise your space exactly as you want it.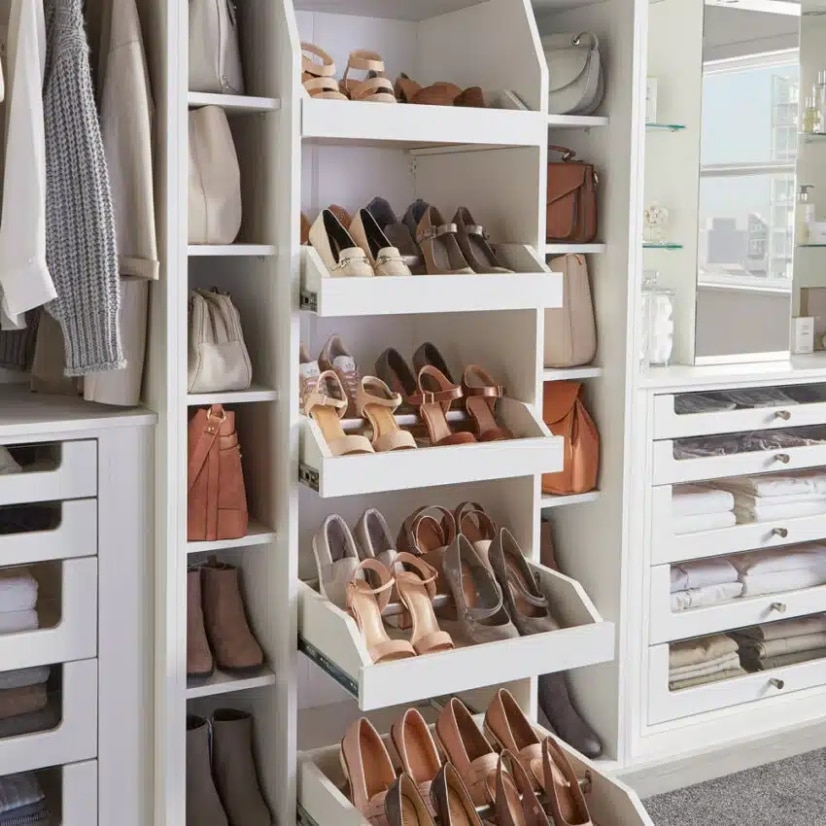 Fully customisable interiors
We can keep your prize possessions safe and sound, with everything stored neatly away.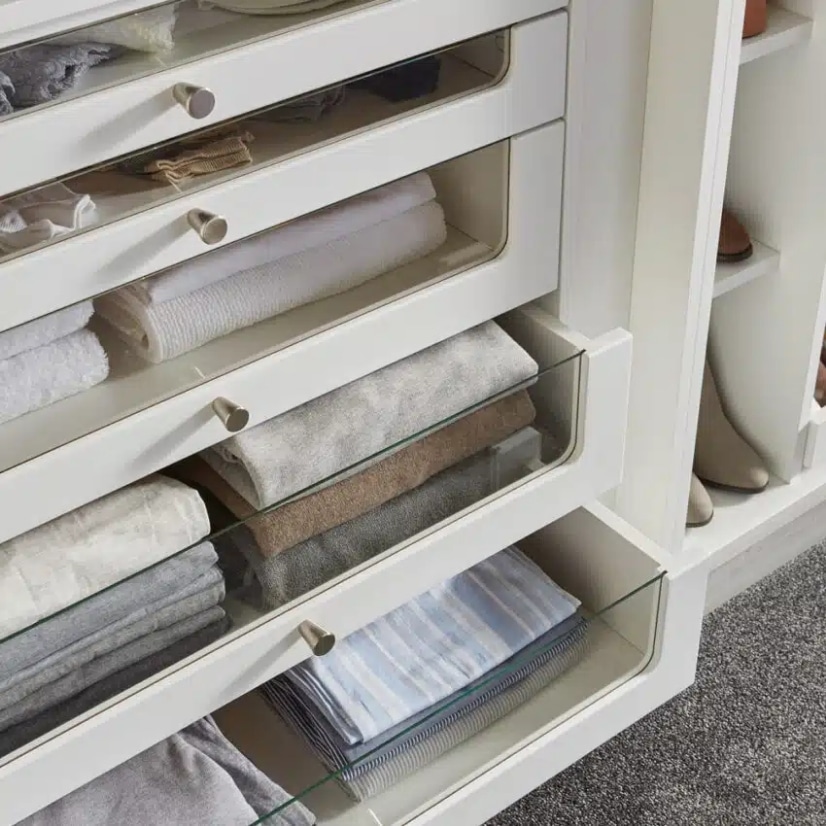 Soft glide drawers
Our smooth gliding drawers allow you to reach towards the back easily to access anything you may have placed there.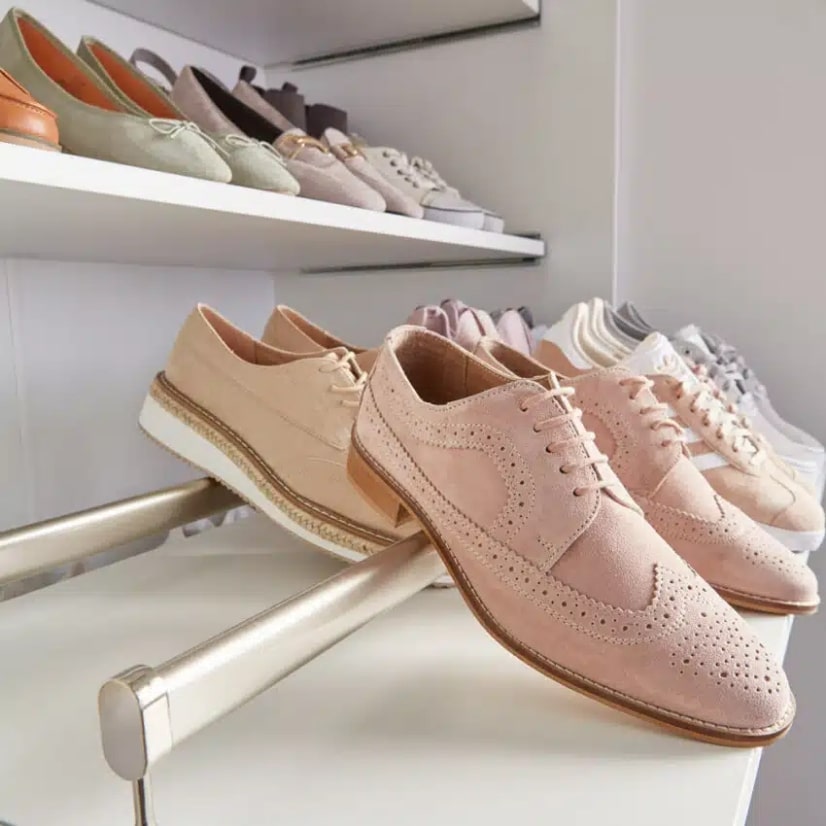 Bespoke shoe storage
There's no such thing as "too many shoes", that's why we are able to accommodate and answer this problem with ease.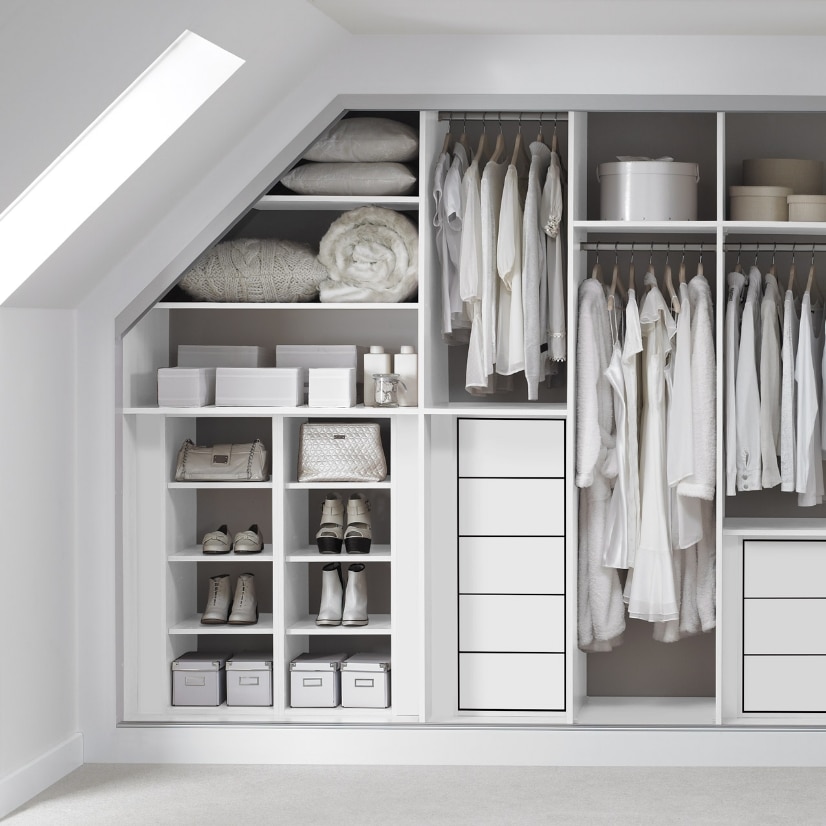 Awkward spaces
Make the most of every inch of space with floor to ceiling, edge to edge wardrobes.
Feel inspired
Take a look at our blog for ideas and inspiration for your next project.